This post was written by Ashley Yap, BMTM's Director of Brand Relations.
Gorgeous white beaches, crystal clear water and mesmerizing limestones that are thousands of years old, El Nido is a fabulous destination in the Philippines. If you are planning a trip over, here are 5 tried-and-tested accommodation at different budget levels to help you decide where to lay your head in El Nido:
1. Charlie's El Nido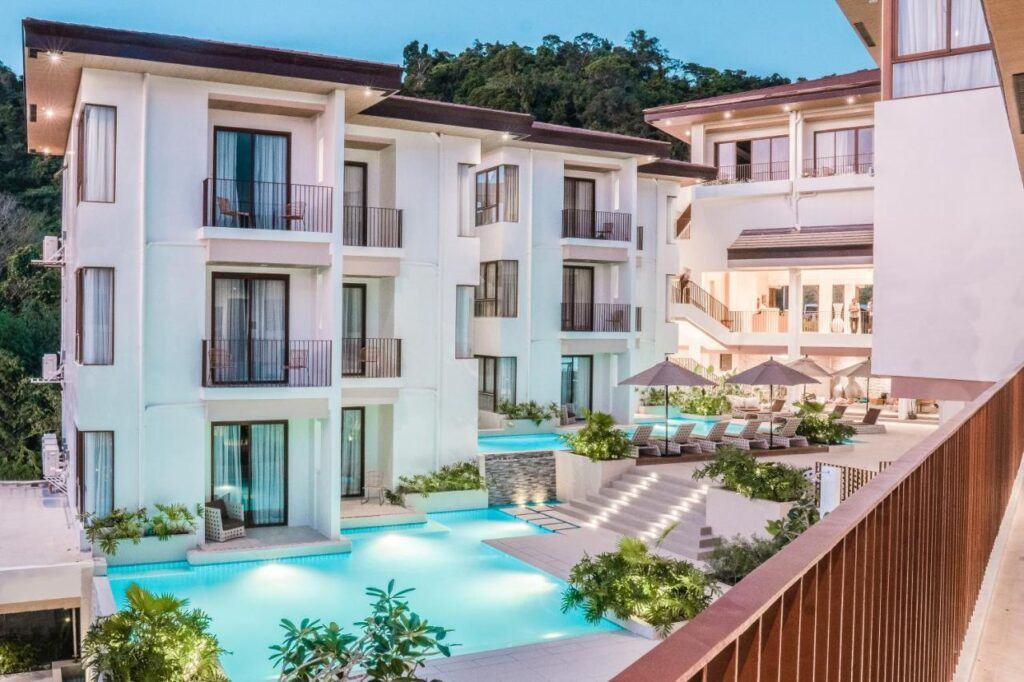 Charlie's is located just 20 minutes away from the airport, and 15 minutes from El Nido proper (where all of the restaurants, bars and shops are located), and offers a free airport shuttle. You can also take the hotel's complimentary shuttle service to town as well as to Lio Beach, so this is a great option if you do not want to rent a bike or take the tricycle to get around.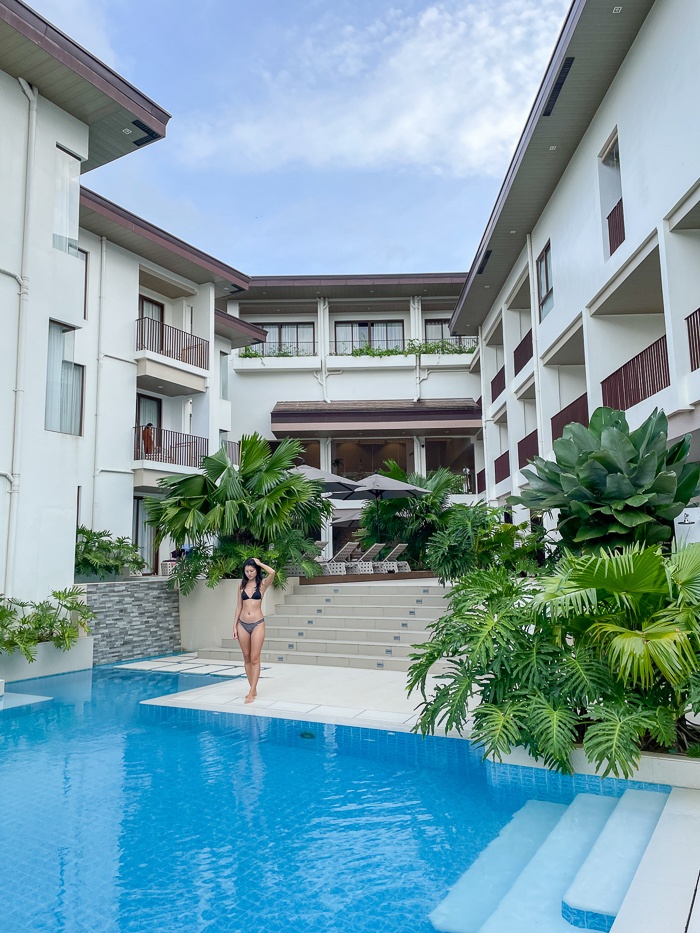 The hotel is well established with 2 pools, a gym room, a spa room, and an in-house restaurant and bar. The rooms are comfortable and the AC runs well. It's also distanced from the busy streets which makes a great place to kickback and relax after a long day of island hopping. The complimentary breakfast starts at 6:30am so you will have plenty of time before starting your day. There's a great mix of local and foreign guests, and the setup of the restaurant, bar and pools make it easy to mingle with others.
The only thing I'd point out is that service seems a bit slow, especially with arranging a bike or tricycle rental. If you stay here, try to organize these things ahead of time.
2. Beach Huts El Nido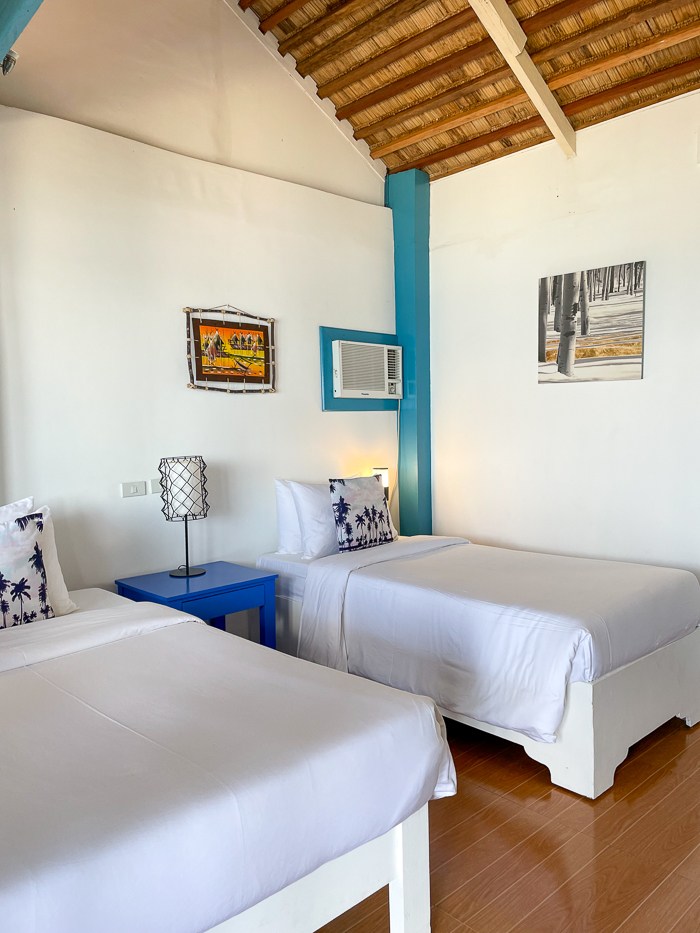 Out of all of the hotels I've stayed on El Nido, Beach Huts offers the best sunset view thanks to its location on Las Cabana Beach, one of the two best spots on the island for sunsets. During the day, it's also the perfect place to relax and swim in. The interior of the room was actually larger than expected, and falling asleep to the sound of waves right outside the doorstep was a big bonus for me. Check-in was funny because there wasn't even a proper signboard nor a reception, just a guy who shows up when you arrive. That said, the few times I needed something, he was always there and was very attentive.
Getting to Beach Huts is a proper workout, especially with your luggage. I rented a bike and had to park it at McDonalds (yep, there's one now), walk for about 10 minutes through the shops, hotels and restaurants on the beach to get to Beach Huts. My neighbor arrived the next day with a suitcase and she was drenched in sweat! It was all worth the effort, though.
3. El Nido Mahogany Beach Resort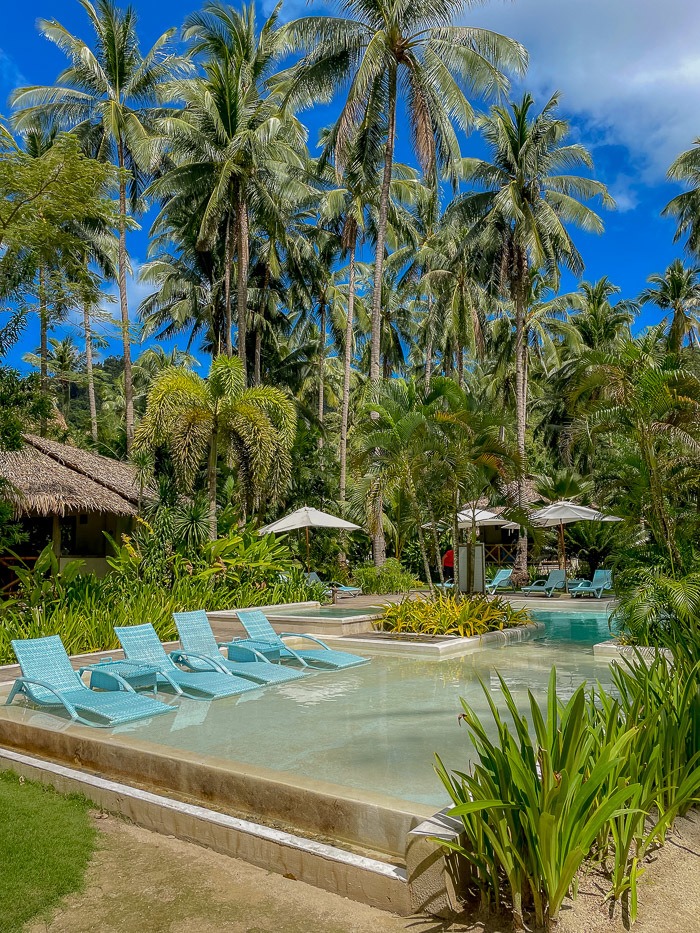 One of the most popular resorts in El Nido, Mahogany Resort is very quickly booked out throughout the year, so if you've got your eye on this property, it's best to book it right away. I did not stay in this resort, but was able to visit for the day, and can definitely see why it's so popular. The resort is tastefully designed, staff are very attentive, and its location is secluded yet close to El Nido Proper. I also appreciate the lush vegetation throughout the property. If I were to visit El Nido again, I'd definitely book a stay here.
4. Dryft Darocotan Island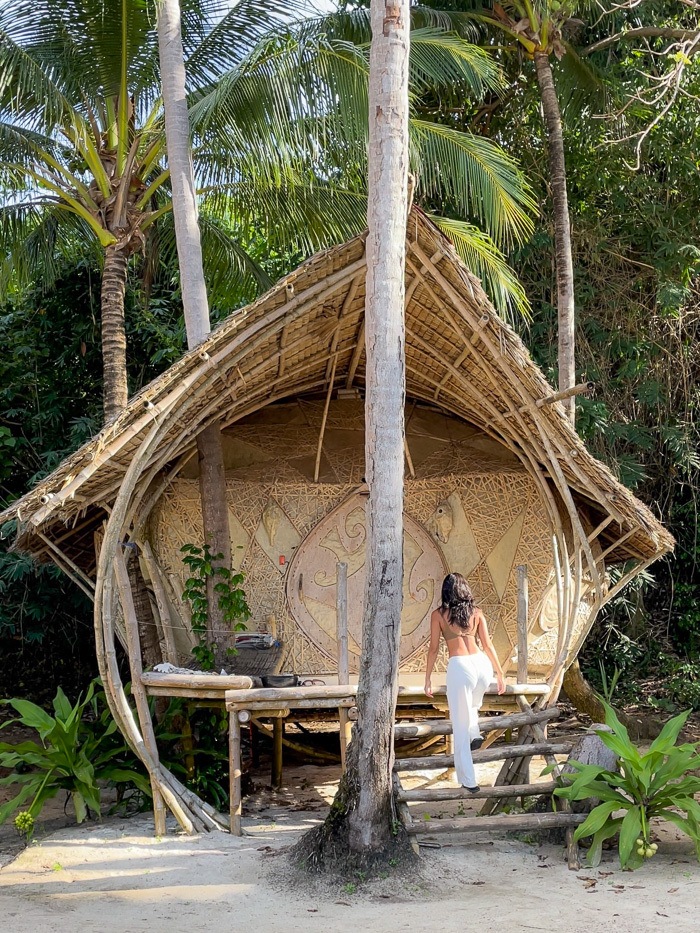 Oh, where do I even begin with Dryft? Located on a private island north of El Nido, this sustainable, tasteful and one-of-a-kind glamping paradise was absolutely perfect for solitude, peace and quiet after the hectic island hopping and busy streets of El Nido. While on the pricey side, the stay is worth the money for many reasons.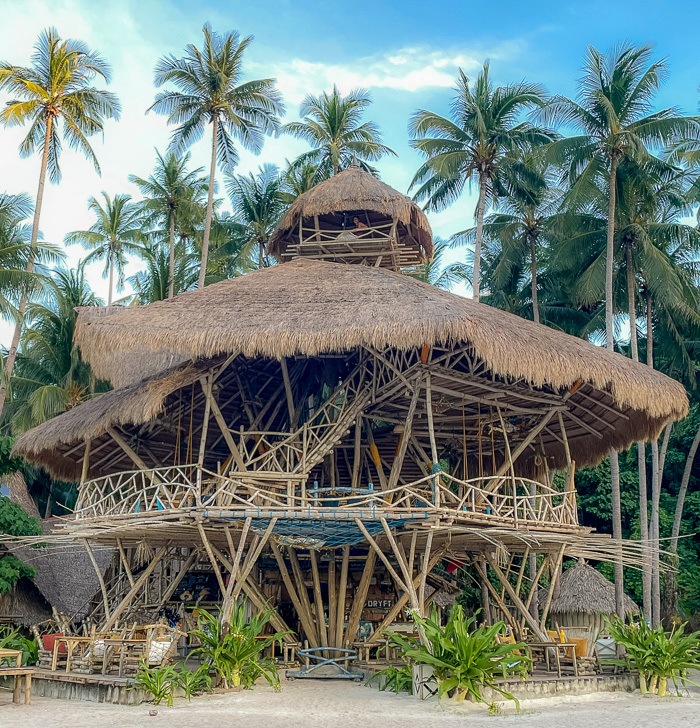 During my 2-night stay at Dryft, I never saw more than 2 other people on the white sand beach (not a possibility on the rest of El Nido!); food served at the restaurant is simple yet delicious; the staff were attentive and friendly; there was no WiFi and barely any reception, which called for a much-needed digital detox.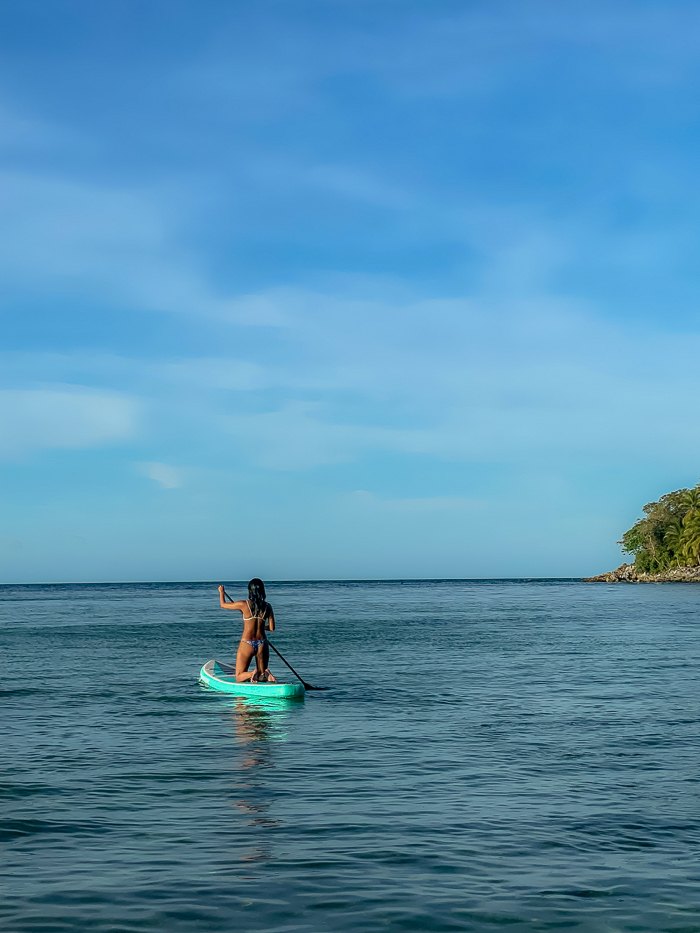 For 3 days, I read, meditate, did yoga and swam in the ocean. I also took a 10-minute walk to the other side of the island to snorkel around a shipwreck one day. In the evening, I rented a SUP and watch the sunset from the water. Many guests shared that Dryft was the highlight of their El Nido trip, and I absolutely agree.
If you plan on staying at Dryft, make sure to bring sufficient cash! A 2-way transfer is 1500 PHP. Food is about 400-500 PHP per meal. There are SUPs, snorkels and masks available for rent. I recommend the hut instead of the glamping tent. Bring water shoes, a good book and a strong bug spray.
5. Erlittop Garden Eco Lodge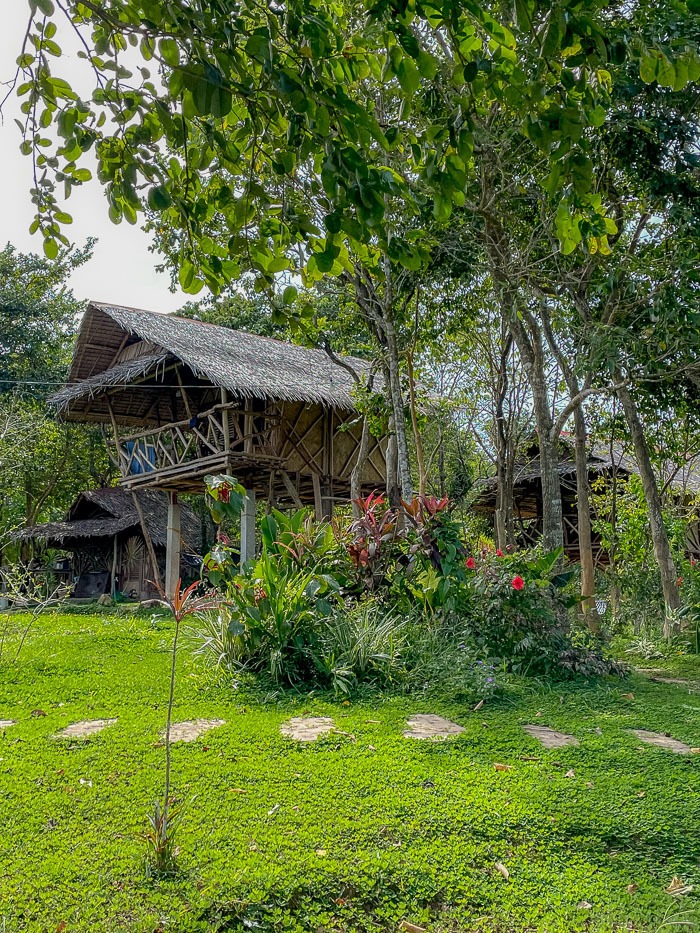 This adorable, hand-built eco lodge was probably my favorite place to stay in El Nido. I had the pleasure of chatting with the host, who built this place from scratch with love, and you can clearly see from the small details throughout the property. Beautiful flowers are planted everywhere, hammocks are set up between trees overlooking the ocean, and there are only 5 huts available so the host was able to really take care of everybody. The WiFi doesn't always work, electricity is only available from 6pm-11pm but there's a charging station at the restaurant that's available all day.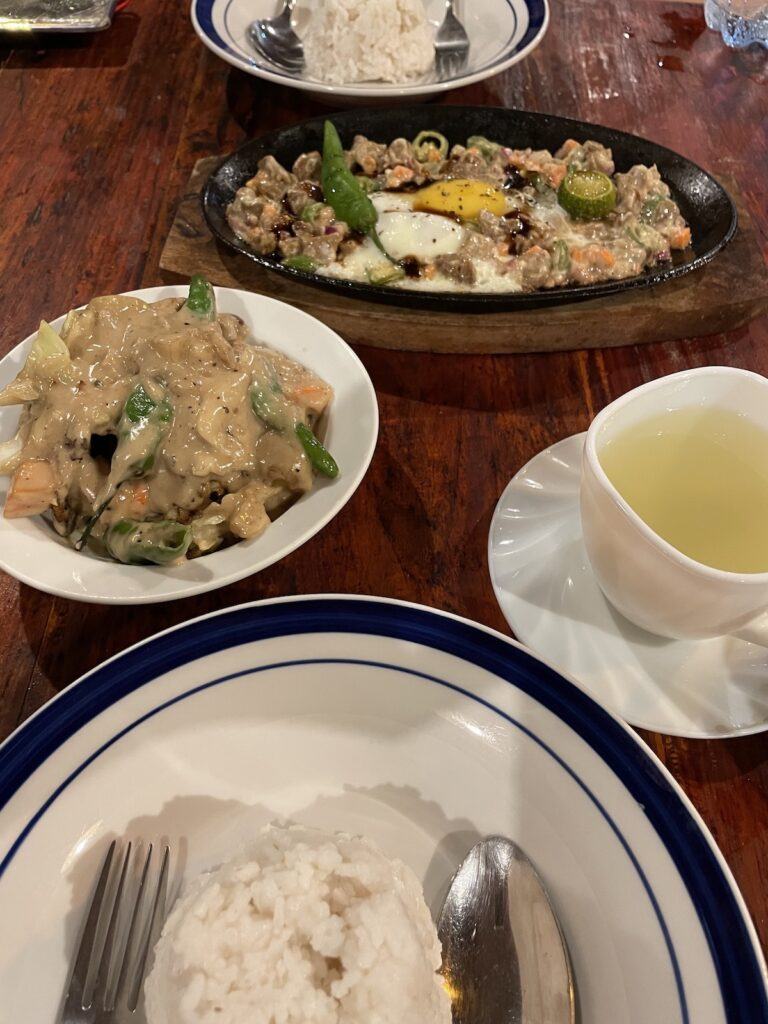 The biggest downside is that it's almost an hour away from El Nido Proper, so I wouldn't recommend staying here during the days when you plan on island hopping. That being said, this lovely abode is only a 2-minute walk to a quiet beach, and a 3-minute walk to a small location village; the little onside restaurant serves some of the best Sisig I've had (so good I had it two nights in a row); and the lovely host made all guests feel truly welcome. It's perfect for a localized and back to basic experience.
I hope this list helps you decide where to stay in El Nido! I kept the list short and sweet as I only wanted to recommend what I've tried out myself. If you have visited El Nido, let us know what other accommodations you'd recommend in the comments below.
Pin me for later: