How Does AI Sensing Camera Work in Snapdragon 8 Gen 2
Qualcomm has introduced its latest flagship chipset for mobile phones, the Snapdragon 8 Gen 2, it's the third mobile platform in the new naming conventions, after the release of 8 Gen 1 and 8 + Gen 1. This new mobile platform will be used in the flagship phones of 2023 and has got a lot going on in the AI department. The most exciting of them is the AI Sensing camera. Lets' have a detailed look at how the AI sensing camera works on 8 Gen 2.
Snapdragon 8 Gen 2 Specs
The latest flagship mobile platform from Qualcomm, the Snapdragon 8 Gen 2 is built on the same 4 nm architecture as the 8 Gen 1. However, there are major changes under the hood.
Architecture
4nm
CPU
1x up to 3.2 GHz Arm Cortex-X3
2x up to 2.8 GHz Cortex A710
2x up to 2.8 GHz Cortex A715
3x up to 2.0 GHz Cortex A510
GPU
Adreno 740 GPU
AI
Hexagon Processor & Sensing Hub

Camera

Qualcomm Spectra Image Signal Processor
Cognitive ISP, Triple 18-bit ISPs
Up to 108 MP single camera @ 30 FPS with Zero Shutter Lag

Optimized for

Samsung HP3 200 Megapixel Sensor
Sony DOL HDR Sensor

Video

8K HDR Video Capture @ 30 FPS
Real-time Semantic Segmentation photo and video processing
Multi-Frame and triple exposure staggered/digital overlap HDR dual-sensor support
RAM & Storage
Up to 16GB LPDDR5X @4200MHz
Connectivity
UFS 4.0
As per Qualcomm, the 8 Gen 2 is 35% faster performance and 40% better power efficiency compared to Snapdragon 8 Gen 1.
How does AI Sensing Camera Work on Snapdragon 8 Gen 2?
With the Snapdragon 8 Gen 2, Qualcomm has used a dedicated power supply for Hexagon Processor, for faster AI processing. Qualcomm has managed to bring down the power per watt consumption by 60% so that your phone's battery life is not drastically impacted by so much power.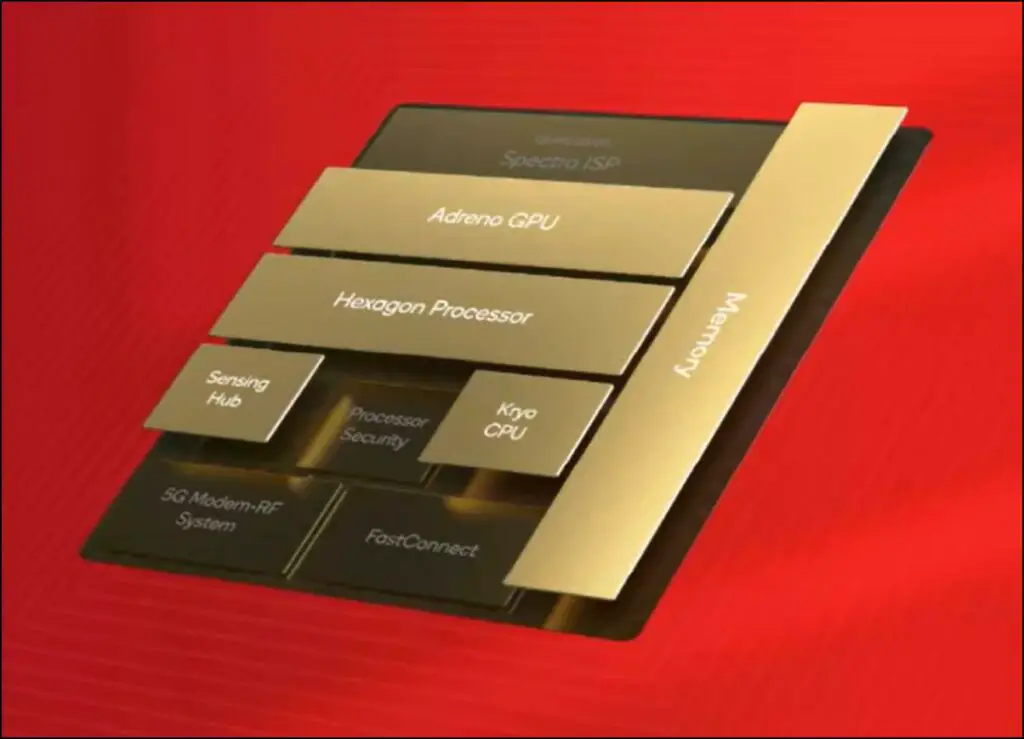 With this additional power with battery efficiency, Qualcomm has introduced an AI Sensing camera. It keeps the camera active in the background, so as to be ready for any action when required. Qualcomm also states that the data processed by the Sensing Hub doesn't leave your device.
Camera Magic Of Snapdragon 8 Gen 2
With the new Cognitive ISP, and Dual AI processors the Snapdragon 8 Gen 2, offers more advanced AI magic for imaging, which is not just limited to photos. Let's take a closer look at what all AI camera features you'll get with Snapdragon 8 Gen 2.
Always Sensing Camera
As the name suggests, cameras on phones with Snapdragon 8 Gen 2, will be ready to go no matter where you are, or what you are trying to do. They will be actively sensing for data to process and make your day-to-day tasks like Scanning a QR code to make payments, ordering food at your restaurant, maybe even translating road signs in your native language, and more, all this will be done without actually even launching the camera on your phone as the respective prompt and data will be shown on your home screen.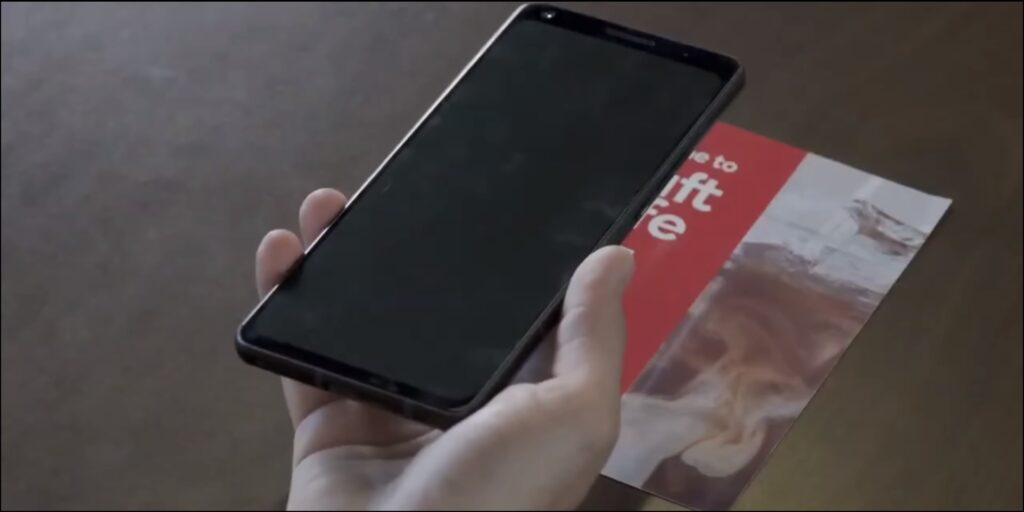 Snapdragon Secure
The Snapdragon 8 Gen 2 mobile platform comes with Snapdragon Secure to safeguard your data and privacy. It is used in multiple cases to make sure your data remains private, as the Always sensing camera comes with near-face detection, which identifies if someone is close to your phone, this data triggers the Snapdragon Secure to initiate privacy protocols.
For example, suppose it detects someone looking at your screen over your shoulder. In that case, it will automatically hide your notifications (somewhat like how notifications are hidden when your Android or iPhone is locked) and alert you about the same. Similarly, if it detects you are not looking at the screen, it will turn it off. It also comes with liveness detection for face authentication, to differentiate between a real face and a fake face, adding another layer of security to your smartphone.
Snapdragon Sight for Enhanced Photos and Videos
The Cognitive ISP uses 'Realtime Semantic Segmentation', which uses an AI neural network to, analyze the frame and make the camera contextually aware of faces, facial features, hair, clothes, skies, etc., all these elements are optimized individually so every detail receives customized professional image tuning.


In simple terms, it uses AI to detect all these elements separately, tune them accordingly, and display the adjusted image in the viewfinder before you even press the shutter button. Basically, the image processing that is now applied to the image after it has been shot, will be done in real-time before clicking the image. So, you will be able to see the final outcome, without having to wait for the processing to happen later on.


It will be able to identify a variety of elements including the deflection of light from your glasses to get the edge detection right for your portraits. It can be helpful to get blur-free pictures, get all the skin tones right in a group picture, identify natural colors, take a crisp shot of your pet, minimize haze, and a lot more.
The Snapdragon Sight can even fix the reflection glasses and works amazingly well with neon signs. All this goodness of Snapdragon Sign of Snapdragon 8 Gen 2 works for videos as well, as the same processing treatment is given to the videos you record in real-time, be it a portrait video, HDR video, or color pop video.


Which phones will use the Snapdragon 8 Gen 2?
Below is the list of phones, which will be launched with the new Snapdragon 8 Gen 2 Mobile Platform in 2022-23.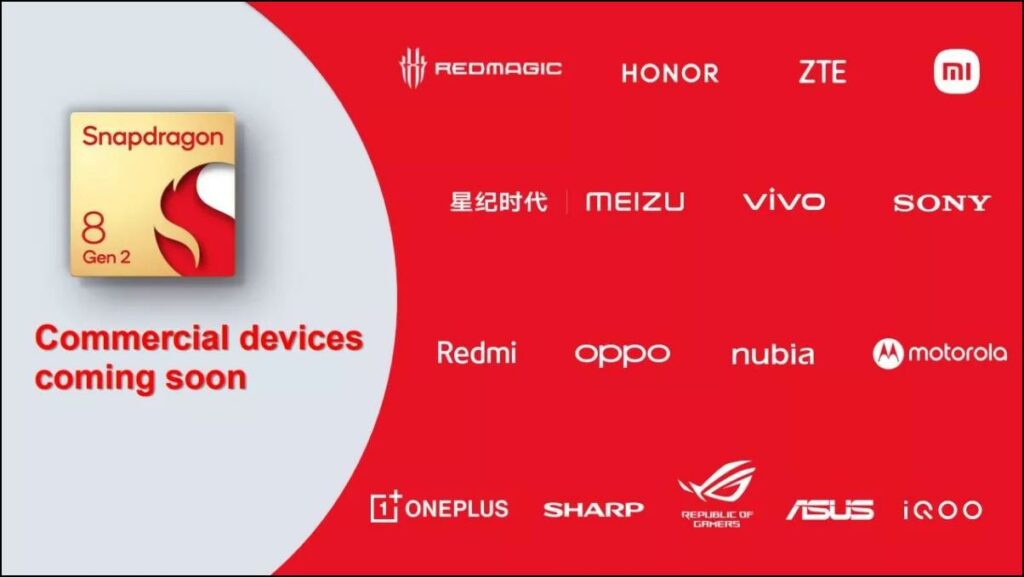 Oppo Find X6 Pro
Samsung S23 Series
Xiaomi 13 Series
ASUS ROG
Honor
Vivo X90 Pro +
OnePlus 11
Moto X40 / Edge 4o
IQOO 11
Red magic 8 Pro
Nubia Z50
Meizu
Wrapping Up
So this was all about the all-new camera features of the Snapdragon 8 Gen 2, coming to the flagship phones. We can expect phones with this new mobile platform as early as December 2022, while the majority of them will be launched in the first half of 2023. Let us know, which one is your favorite. Stay tuned to GadgetsToUse for more such tech updates, explainers, and how-tos.
Also, Read:
You can also follow us for instant tech news at Google News or for tips and tricks, smartphones & gadgets reviews, join GadgetsToUse Telegram Group or for the latest review videos subscribe GadgetsToUse YouTube Channel.