10 Best Proofreading Jobs Online (Earn $45/hour)
If you're looking for a great way to make money online, either to earn a little extra cash from home or transition into the digital nomad lifestyle, I recommend proofreading online.
I've been proofreading online for the past year while living abroad in Japan, and it's been an amazing way to make extra cash for sightseeing and travel.
And while I've been doing it part-time to supplement my income, there are many online freelancers that make a full-time living from this career.
There are also many advantages to being an online proofreader; I personally love being able to read about a wide variety of fascinating topics, while providing a valuable service for others. But it's also a pretty flexible and easy freelance job with lots of opportunities available.
Let's begin. This is my guide on how to get paid to proofread, plus the 10 best proofreading jobs online.
What is Proofreading?
Proofreading is when you thoroughly and carefully check a written text for any errors, whether that be issues with spelling, punctuation, grammar, consistency, or formatting.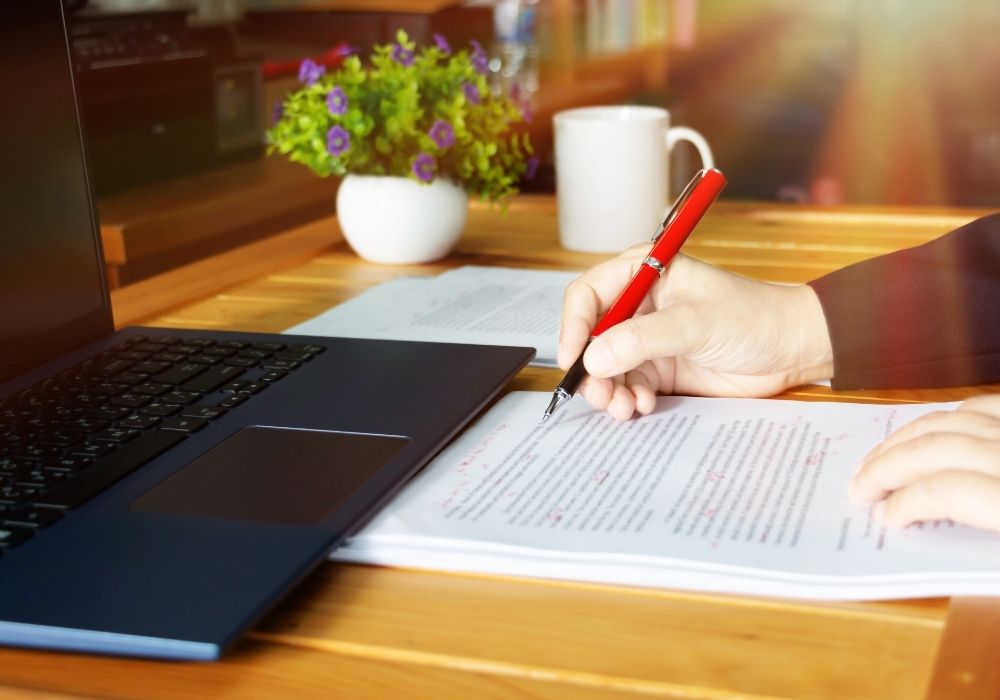 This is the final stage of the writing process and is extremely important.
Since proofreading is an essential step for all important pieces of writing, you can find a wide variety of proofreading jobs online, including admissions essays, academic papers up for publication, résumés, business documents, and emails.
Proofreading vs. Editing
Now, you may be wondering what the difference between proofreading and editing is. While the two are often used interchangeably, there is a significant difference between the two.
While proofreading solely focuses on the grammatical errors and spelling mistakes in the writing, editors look at the big picture, and make major changes to the structure of the writing and analyze the content, clarity, and tone, on top of looking for grammatical errors.
In the end, both editing and proofreading are important steps in finalizing a written text for submission.
However, proofreaders are the final defenders; the last to review the text, looking for those minor grammatical issues and typos that slipped through the cracks.
How Much Money Can You Make as a Proofreader?
On average, proofreaders make around $25-$45 per hour. However, there are some additional factors to consider.
First, you'll have to decide whether you want to charge your clients by the hour or by word count. Next, your rates will be impacted by your experience level, the difficulty of the job, and whether or not you're a specialist in the subject area.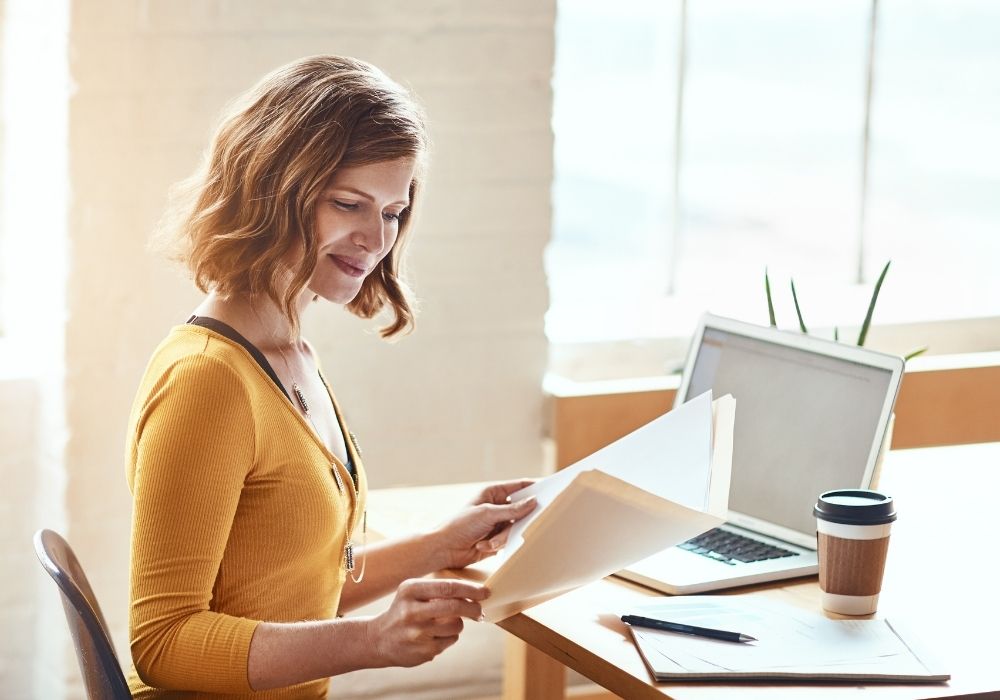 So, as a beginner proofreader, you can expect to make around $12-$15 per hour.
But, as you gain more experience, your hourly salary will grow; not only can you charge more from your clients, but your proofreading will also get a lot faster and more efficient with time.
What Skills and Degrees Are Required to Make Money as a Proofreader?
Fortunately, you don't need a degree to find freelance proofreading jobs.
While some clients prefer that their proofreader has a bachelor's degree, or even a graduate degree, there are many clients that only care about the results.
This means even college students without experience can make money proofreading, which makes for great extra cash while traveling as a student!
In regards to skills, proofreaders obviously need to have excellent grammar and spelling skills. Time management skills are also an asset, and for certain jobs, knowledge of the common style guides (like MLA, APA, and the Chicago Manual of Style) is invaluable.
Take a Proofreading Course
If you want to get paid more to proofread, and to guarantee yourself work, you may want to consider investing a bit in yourself and taking a proofreading course online that will help you get more jobs.
Knowadays (formerly The Proofreading Academy) offers their Becoming A Proofreader course, which provides students with everything they need to start a new career working remotely from anywhere as a professional proofreader.
The course includes 15 content-packed modules, including quizzes and real-life practice proofreading exercises to maximise learning.
Unlike other proofreading courses, they offer guaranteed work as a freelance proofreader for everyone who passes the course with a distinction grade. Plus, there's a free trial so you can decide if it's right for you. Learn more here.
5 Must-Have Tools for Proofreading Jobs
There are many essential tools that you'll need to efficiently complete proofreading jobs from home, including:
Spellchecker: First, a must-have tool is a spellchecker, which will comb through your written text and find the big typos and grammatical errors. While this simple tool may seem obvious, it's undeniably a necessity for proofreading.
Grammarly: Next, Grammarly is the best tool for freelance proofreaders, as it's one of the most accurate tools for finding grammatical errors. Not only that, but it also provides explanations and suggestions for each grammatical mistake, and a plagiarism checker.
Ginger: If you're not keen on using Grammarly, Ginger is one of the best software for checking grammar. This is because, compared to other spell checkers, it's fabulous for proofreading more complicated texts, as it's able to find and correct the more difficult grammatical problems. It's also invaluable for refining and perfecting your own writing!
Google Docs: Another essential tool for online proofreading is Google Docs, as it's easy to receive, send, and share files with clients. It's also a free service that offers many editing tools and add-ons, and the ability to save files offline.
Avast Antivirus: Last but not least, antivirus and security software are an often-overlooked tool for online proofreading, but are necessary nonetheless. They're not only essential for the protection and confidentiality of client documents, but also for your own internet security. I personally use Avast Antivirus and Nord VPN is good as well, but there are many other software programs available!
10 Best Proofreading Jobs Online
While it can be tough finding proofreading jobs online with no experience, there are many ways to find work, from applying to websites that specialize in proofreading to joining huge platforms for freelancers.
Get paid to proofread with these 10 legitimate proofreading jobs online:
1. Upwork
Upwork is not only one of the best websites to find entry level proofreading jobs, but it's one of the largest websites for freelancers in general.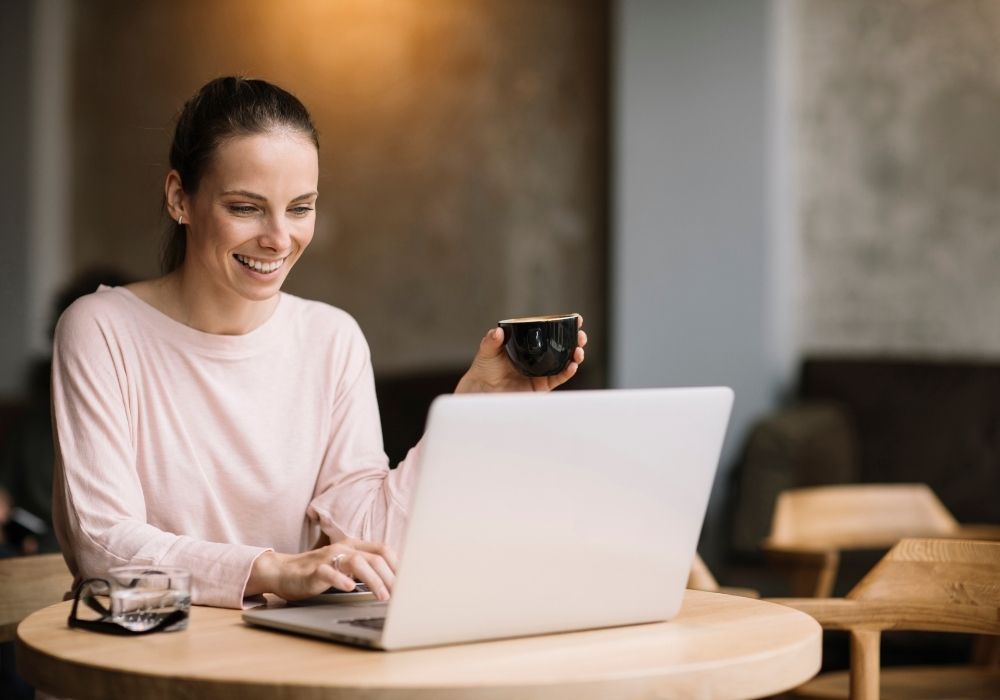 With an abundance of freelance job listings, Upwork is a great way to find work from home. The platform is also very easy to navigate and user-friendly, and it'll be fairly easy to find proofreading jobs you can do from home with no experience.
However, there are disadvantages to using Upwork.
Primarily, it'll be hard to get decent pay, as there are endless amounts of freelancers willing to be paid pennies for their work. So, you'll probably have to undersell yourself to outbid other proofreaders. Additionally, Upwork charges a 20% service charge.
Overall, Upwork is perfect for beginner proofreaders looking to gain experience, but the pay will be on the lower end.
Nevertheless, it's a great place to launch your career in online proofreading, and if you pitch yourself right, you can find clients willing to pay you fairly (so there are options for more experienced proofreaders as well). Click here to learn more and sign up.
☞ SEE ALSO: how to make money on Upwork – a guide for freelancers
2. FlexJobs
Similar to Upwork, FlexJobs is a huge online platform that lists job opportunities for entry-level and experienced freelancers. However, in contrast to Upwork, it costs money to join FlexJobs: $14.95 per month.
But this can be an advantage, as there's less competition for jobs. Additionally, FlexJobs has a user-friendly platform, offers tons of support, and ensures that only legitimate proofreading jobs are listed.
Overall, FlexJobs is another online freelance job board perfect for finding new remote proofreading jobs and clients. Sign up using promo code NOMAD at checkout and receive 30% off the membership fee.
3. Fiverr
Another website similar to Upwork and FlexJobs, Fiverr is an online job portal offering tons of work for beginner proofreaders, along with an abundance of other freelance jobs.
While it's easy to get started and find work (as long as you have a killer profile), Fiverr comes with the same disadvantages as Upwork: lots of low-paying jobs, with the lowest offer being $5.
However, it's a great way to gain experience as an entry level proofreader, and with this experience, you can move to higher-paying sites and charge more for your services!
☞ SEE ALSO: How To Make Money on Fiverr
4. Scribendi
While the previous three websites were huge platforms for all freelance work, Scribendi is a company that specifically offers proofreading and editing services.
A Canadian company that hires remote editors around the world, there are many advantages to working with Scribendi.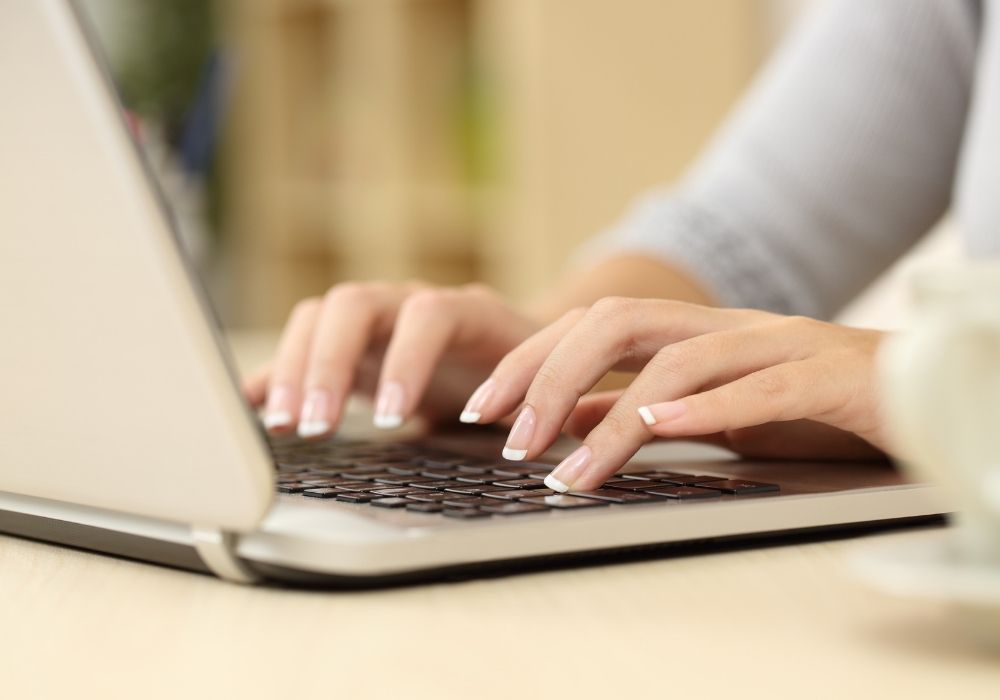 They offer consistent and reliable payments in USD via PayPal, and they offer total flexibility in the jobs you pick up; as long as you do one project every three months, your account stays active!
They also offer editing and proofreading courses, and a forum where you can discuss various topics with other proofreaders.
However, there are certain qualifications you have to meet in order to sign up for Scribendi. They want native English speakers with a university degree, who have at least three years of previous experience and the ability to proofread at a minimum speed of 1,000 words per hour.
I was pretty lucky that I got accepted with minimal experience, and it took me a while to hit the speed of 1,000 words per hour. So, I recommend applying even if you're not sure you meet their requirements.
Overall, if you qualify, Scribendi is a great website to join as a freelance proofreader.
5. Scribbr
Scribbr is a proofreading and editing company that focuses on helping students perfect their theses and dissertations. It's great for entry-level and experienced proofreaders.
While the application process is rigorous and lengthy, involving a language quiz, a résumé and motivation statement, a language editing assignment, and a Scribbr Academy training program, upon acceptance as a proofreader and editor, you can expect to make around $22-$27 per hour.
6. Proofreading Services
Proofreading Services is a great company that offers both part-time and full-time remote proofreading jobs.
Like Scribendi, the hours are completely flexible, meaning you can choose how much or how little you work.
And, with the average pay being between $19-$46 per hour, Proofreading Services is a great way to make extra cash while working from home, or living a location-independent lifestyle.
7. Proofreading Pal
For an online proofreading job perfect for students, look no further than Proofreading Pal.
Perfect for college and university students, Proofreading Pal offers flexible work with an average pay of $500 to $3,000 a month.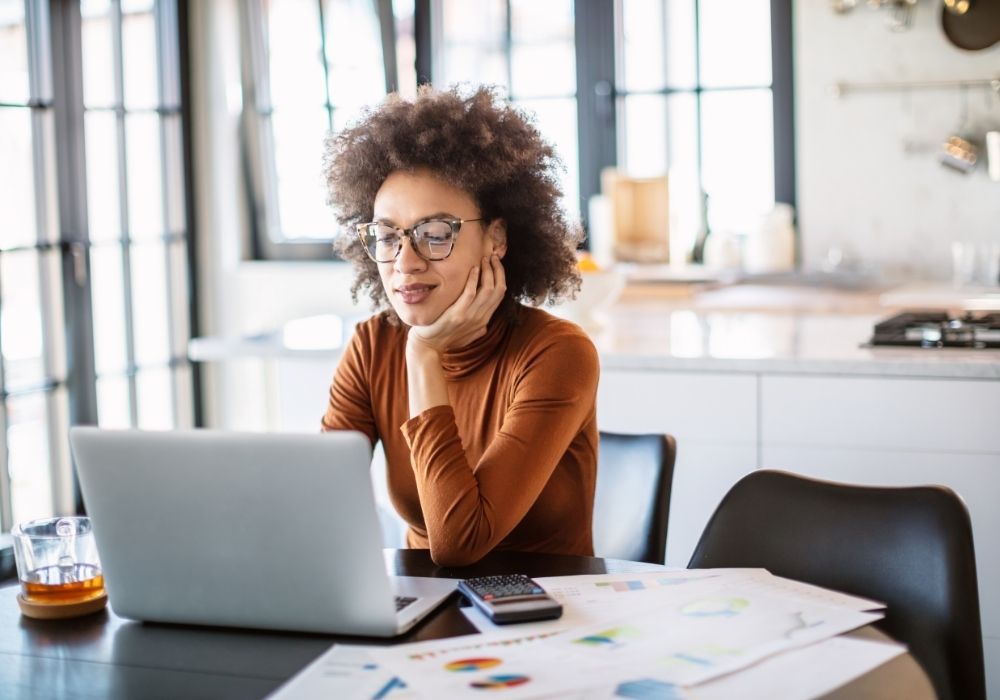 However, they prefer to hire current graduate students with an average GPA of 3.5 and above, or those with a graduate degree and a minimum of 5 years of editing experience.
So, while their qualifications are strict, Proofreading Pal is worth applying to if you qualify.
8. Gramlee
For some great work from home proofreading jobs with smaller word counts, I recommend Gramlee.
A company specialized in providing proofreading and editing services, Gramlee is a great website for beginner proofreaders.
They charge $0.03 per word, for a maximum of 3,000 words (so, a maximum of $90 per order). Beyond 3,000 words, they start to charge more, but only senior editors are able to access those larger, better-paid orders.
The initial application process is also quite easy; simply fill out a short questionnaire about your previous experience (the more experience you have, the more likely they'll contact you). Overall, Gramlee is a great place to find some online proofreading work.
9. Polished Paper
For proofreaders with a little bit of experience, Polished Paper is a great website to check out.
Polished Paper is a proofreading and editing company that wants the best editors with solid proofreading experience, but they pay for these qualifications accordingly.
The application process is consequently quite difficult; you'll have to register for an account, upload your résumé, and fill out a 35-question test, followed by an interview.
But you'll need to pass the test for the interview, and it isn't easy. So, if you want to work with Polished Paper, take your time filling out the test! In the end, it'll be worth it, as Polished Paper is a great place to work as a freelance proofreader.
10. Edit Fast
Finally, the last proofreading and editing company on this list is Edit Fast.
An online job portal filled with postings for freelance proofreaders and editors, Edit Fast is a great place to find some work.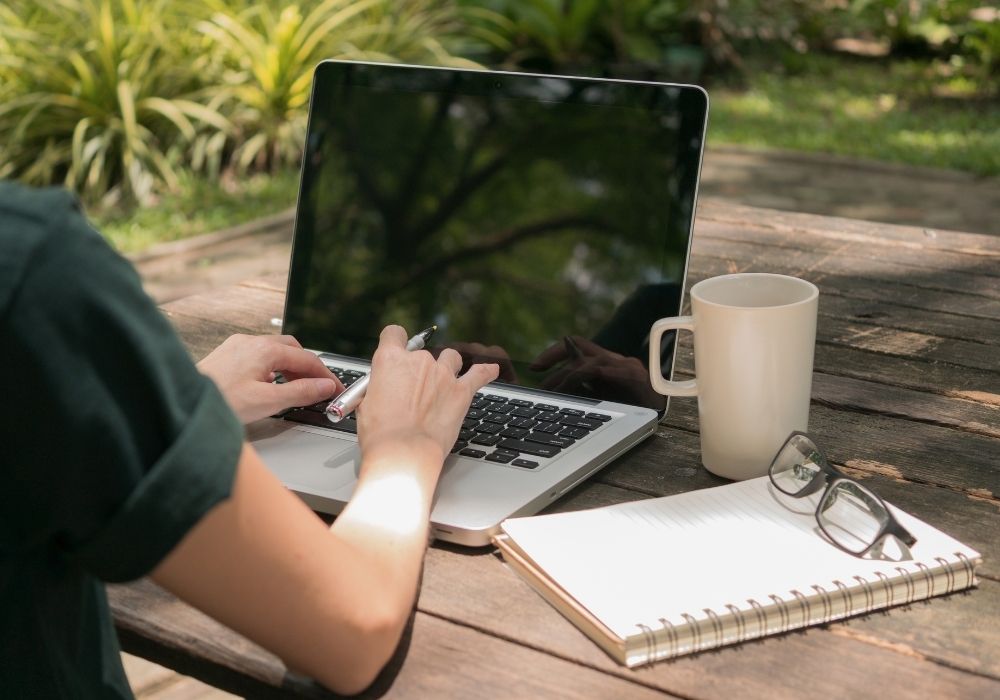 The application process is also quite easy; you register online, upload your résumé, take an editing test, sign a non-disclosure agreement, then build your profile.
Once approved, you simply have to apply for the jobs on the listings! All communication with clients goes through the Edit Fast portal, and you will be paid via PayPal.
However, the biggest disadvantage with using Edit Fast is that they keep 40% of your final cut. So, Edit Fast is better for proofreaders looking to gain experience.
Don't forget, if you sign up for the Knowadays (Proofreading Academy) course, they provide guaranteed work! Learn more here. 
Pros and Cons of Being a Freelance Proofreader
Freelancing as a career isn't right for everyone, and there are many advantages and disadvantages to doing freelance proofreading jobs from home. These include:
Pros of Being a Freelance Proofreader
There is a large demand for proofreaders, even for beginners. So, it won't be too difficult to find work!
The start-up costs for starting a freelance proofreading career are very low; all you need is a computer and an internet connection.
There is a ton of flexibility with your schedule. So, you can work around your other tasks and plans for the day.
You won't have a supervisor and you can be your own boss.
You can sign up for numerous proofreading and freelancing sites, so you'll always be able to find work.
Cons of Being a Freelance Proofreader
There are tight deadlines you have to follow, and if you mistakenly take on too many projects at once, it can be extremely stressful.
Online proofreading, and freelancing in general, is not suited for people who need to be supervised to meet deadlines (or who procrastinate a lot).
Some proofreading jobs prefer those with higher education.
It can be time-consuming looking for clients and work at times.
Now You Know the Best Online Proofreading Jobs
Overall, there are many entry level proofreading jobs available, as long as you pitch yourself right and keep trying. Don't feel discouraged by rejection or by the initial low pay; as you gain more experience, you'll be able to negotiate larger fees and get more efficient with proofreading.
Like This Article? Pin it!