Athletics great Dick Fosbury dies aged 76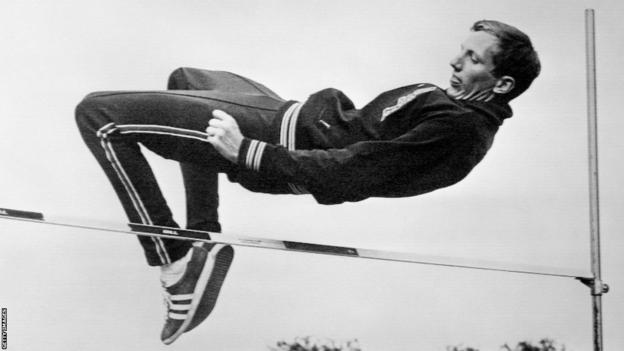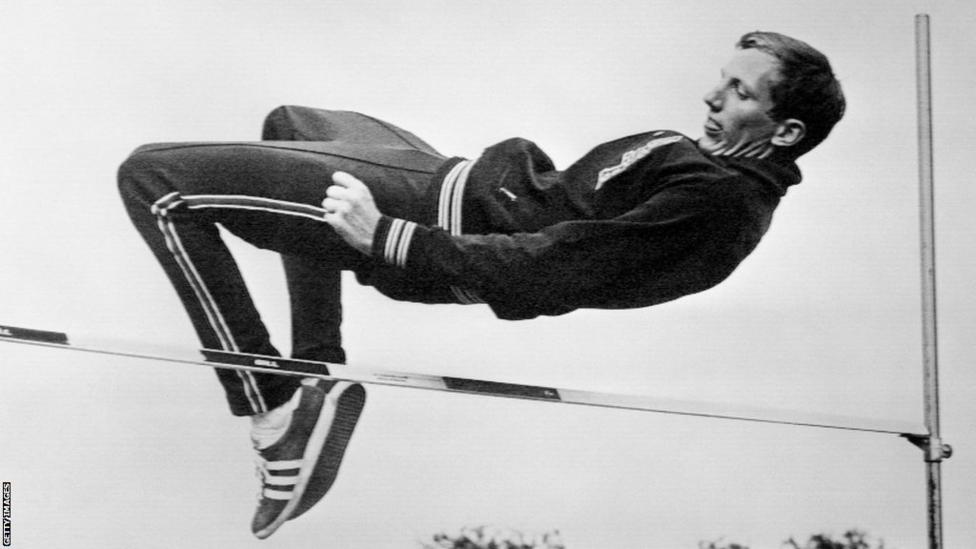 Dick Fosbury – the man who revolutionised the high jump in athletics – has died at the age of 76.
The American leapt backwards over the bar to win gold at the 1968 Mexico Olympics in a technique which became known as the 'Fosbury Flop' and is used by high jumpers today.
At the Games Fosbury set a then record of 2.24 metres using his method.
Writing on Instagram, Fosbury's agent Ray Schulte said his client had died on Sunday.
"It is with a very heavy heart I have to release the news that long time friend and client Dick Fosbury passed away peacefully in his sleep early Sunday morning after a short bout with a recurrence of lymphoma," wrote Schulte.
"Dick will be greatly missed by friends and fans from around the world. A true legend, and friend of all."
Fosbury began experimenting with the 'flop' at school and, encouraged by his coaches, he had all-but perfected it by the time he was in higher education.
In the Olympic high jump final of 1968, the 6ft 5in athlete cleared 2.24m on his third attempt to win the gold.
"He changed an entire event forever with a technique that looked crazy at the time but the result made it the standard," said American four-time Olympic champion and BBC pundit Michael Johnson.
Fosbury is survived by his wife Robin Tomasi, son Erich and stepdaughters Stephanie Thomas-Phipps and Kristin Thompson.
"Our sport lost a true legend and innovator with the passing of Dick Fosbury," said the USA Track and Field (USATF).
"He invented the "Fosbury Flop", was a gold medallist at the 1968 Games, and remained an advocate for athletes his entire life. Fosbury's legacy will live on for generations to come."
USATF chief executive Max Siegel said he was "deeply saddened" by Fosbury's passing and called him a "true legend and pioneer in the world of track and field".
He added: "We will always be grateful for his contributions to the sport and his impact on generations of athletes who followed in his footsteps.
"Dick will be deeply missed but his legacy will live on as an inspiration to all."