Top 10 SaaS Marketing Tools to Grow Your Business
There's no point to having fabulous customer service and a great product if no one knows about it. That's why you also need to have an effective and impactful marketing strategy. 
However, marketing is a rabbit hole that can lead you down a path of never-ending confusion. 
With numerous facets that need to be mastered, it can get a little overwhelming for any business looking to make it big. 
Fortunately, in the tech-fueled world of today, there is a SaaS marketing tool for everything. Wondering which ad you'd like to run? Check the statistics about which ads have worked best in the past. Want an email nurture program in place? There is something for that too. 
The problem isn't about finding a tool that does the job, the problem is finding the right tool in a sea of options that gets it done best. The extremely competitive market means there are numerous SaaS marketing tools for every possible task – and all of them are not equal. 
Whether you're trying to get customer feedback, increase your online reach, or ensure optimum coordination amongst team members, it's important to find the tool that gives you the most for your investment.
So, before you go on a trial and error rampage hunting for the needle in the haystack, we've got you covered. After numerous trials (and fails), here's a comprehensive list of the tools that work the hardest to streamline your marketing, operations, and sales efforts. 
These are must-haves for any small business that's starting out or looking to finally optimize all their processes.
After all, when you have multiple teams working simultaneously with various specific objectives, it's vital to get them all on the same page. And what's even more important is to optimize the use of your resources so you can get the best output possible. 
10 Best SaaS Marketing Tools to Grow your Business
One of the best SaaS marketing automation platforms out there, marketers swear by HubSpot. 
With this you can increase your reach (and leads), simplify the whole marketing process, and make a fabulous website.
But that's not all. HubSpot can also help you organize your social media feeds, stay on top of ads, and more. Talk about an all-in-one platform!
With HubSpot, you will get their CRM which has numerous integrations to make a seamless process across the organization. Even then, the comprehensive nature of the platform usually means that you don't always need integrations to get the task done. 
And what's more, even their free plan is pretty great for a bootstrap business to get at least a part of their marketing process automated!
Key Features of HubSpot
Free HubSpot CRM to manage customers
Numerous Integrations
Create and Host your own website
Track traffic metrics
Run email marketing campaigns
---
Customer Experience is all set to be the leading differentiator amongst businesses. The world's leading businesses are placing it at the core of their marketing strategy, so it only goes to show why an experience management platform is essential for your business as well. 
SoGoCX makes this easy with automated feedback surveys and reminders, leading reports, and a template for every purpose. The analytics help you get into the granular details, dissecting word-clues with natural language processing and truly understanding the key drivers behind the situation. 
Moreover, the all-in-one experience management platform doesn't just help you improve your customer journey at every step with a closed-loop feedback functionality, but also gives you the option for an impactful employee experience tool to boost overall productivity and output!
The automated employee pulse gives you a fair idea of what the overall workplace sentiment is so that you can immediately respond to pain-points and get a holistic overview about your entire organizational experience. 
When you're running a small business, an all-in-one tool is the perfect solution to streamline the entire process – and this one really lives up to the hype!
Key Features of SoGoCX
Numerous integrations
Enable automated survey reminders
Cutting-edge quantitative and sentiment analytics to deep-dive into responses
Leading global security compliance
Presentation-ready reports
---
You have a marketing plan in place but you aren't seeing the desired results. This may be because your content isn't reaching the right audience. 
That's where Atomic Reach steps in. This handy tool tells you everything you need about your current strategy while guiding you to make the necessary improvements that can have a positive impact. 
It uses AI to see whether your current content is ideal for your target audience based on engagement and previous ads. Additionally, it analyzes how your strategy can be improved by deep-diving into your existing ads and noting which ones worked best.
So if you're wondering how to improve your reach and get better leads, this is the best solution!
Key Features of Atomic Reach
AI-powered content optimization
Pre-publishing insights
Campaign segmentation and planning
---
If your marketing efforts include email and blog posts (or basically anything with sentences), Grammarly is the SaaS marketing software for you. It's easy to install and even easier to use.
This nifty app takes language beyond spell-check to give you additional insights that ensures the words hit the mark. It tells you the readability level of the content, highlights adjectives to note if they have been overused, and even tells you the emotional tone that is being conveyed. 
The paid plan includes even more features such as checking the grammar for different purposes. After all, there is a difference in tonality when it comes to creative writing, business writing, or even technical writing, and Grammarly knows that.
Key Features of Grammarly
Segment grammar-check based on writing purpose
Email and social media integrations
Insightful suggestions to fix weak adjectives
Phrase or expression correction
Identifies sentence tone/sentiment
---
In a virtual work environment, having a separate channel to connect on is always an advantage. That's exactly what Microsoft Teams helps you do. 
Host company-wide meetings, make groups, or even personally chat with your co-workers. 
Combining the efficiency of Zoom, Google Drive, Slack, and more, Microsoft Teams is the all-in-one solution for internal communication and organization.
Host meetings with 10 to 10,000 people, use the in-built whiteboard feature to demonstrate your idea, and more. 
To top it off, the Teams set up ensures that you never go hunting for a file ever again with easy access to common files and folders from your chat itself. So why invest in multiple tools when you have Teams to do it all?
Key Features of Microsoft Teams
Office 365 complete integration
Easy video calling with cloud recording storage
Conversation channels for easy organization
Real-time collaboration
Leading security compliances
---
If you aren't keen on diving into the Microsoft world, get started with video-conferencing using the defining tool for 2020. 
Zoom has been the platform of choice, seeing a dramatic increase in popularity across organizations. It is a great platform to get your marketing efforts and business strategy (or just about anything else) aligned. It gives you a great way to get the team together and determine your next step. 
Make sure everyone is on the same page, easily organize meets, and prevent the feeling of social disconnectedness as you all join in for a quick catch-up call, and more.
With easy video conferencing capabilities and features that not only make it easier to communicate and demonstrate, but also make conversations more engaging (hello, fun holiday backgrounds), Zoom has made work-meetings a lot more captivating!
Key Features of Zoom
Easy screen-sharing
Accommodate up to 1,000 participants
Role-based user permissions
Built-in recording and transcripts
---
This is undoubtedly one of the best sales management platforms in the market. Salesforce helps you not only track every step of the sales process, but also get into the granular details. 
You can design workflows with the help of AI, set up email chains for automated follow-ups, see just how a prospect came to you, what aspect worked and what didn't, and a lot more. 
It helps employees stay connected with your clients with a wide range of integrations to enable a streamlined operations process.
Salesforce is an easy way to optimize your B2B and B2C sales experiences while gaining insights into the most effective marketing channels – it's no wonder so many businesses across the world swear by it.
Key Features of Salesforce
Easy opportunity tracking
Email and calendar integration
Comprehensive dashboard to view key performance indicators at a glance
Built-in forecasting capabilities for business planning
Salesforce CRM assists in marketing campaign management
---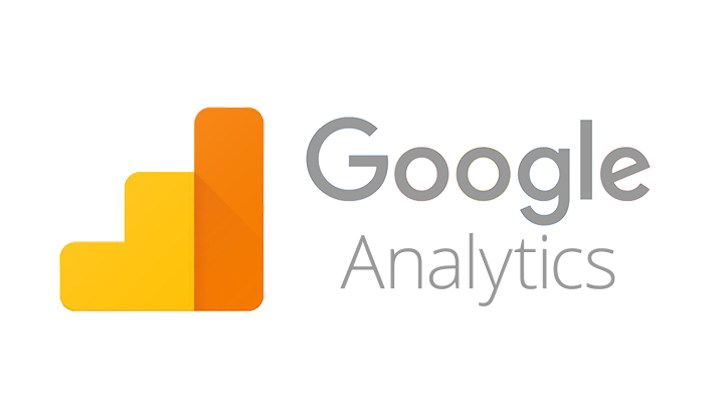 The ultimate search engine you're looking to beat, with an ever-changing algorithm that forces you to learn everything anew – Google has the potential to be every marketer's nightmare. 
So when you're looking to master Google, why not look at the analytics directly from the horses' mouth?
Google Analytics helps you understand exactly which ad is working for which keywords and more. It enables you to get into the intricate details and tells you just what works on Google to help boost your ad read and PPC strategies – and, it's free!
Google analytics is definitely one of the key tools to have for every marketer looking to make a mark and spread the word.
Key Features of Google Analytics
Campaign tracking and measurement
Website conversions and user activity overview
Visualize your campaign and ad flow
Audience reports
Tag AdWords to determine where users visited from
---
Trying to optimize your ad budget?
Wordstream is a great tool to help you keep a track of it all while ensuring that you make the most of your investment.
Keep a tab on all ads running across platforms, whether it's Facebook, Instagram, or even Google Ads. 
Gain key insights to understand just what is working in PPC and more. WordStream also informs you about the best practices for ads across platforms and assists you in improving them to make sure you put your money where it counts.
Key Features of WordStream
Personalized support
One-click optimization based on insightful recommendations
Easily manage ad campaigns across platforms
Quick-view performance dashboard
Success reports and analysis
---
Ensure that you're making the most of your marketing budget with RightMessage.
It helps you personalize messages based on audience responses and ensure that each interaction is tailored for the purpose.
This platform combines data from across your channels and CRM to deliver customized experiences to your visitors at every stage. 
After all, research has shown that personalized messages have a stronger impact – so why not take this all the way. Instead of just personalizing those emails, let your CTA reflect your audience.
Easily one of the best marketing tools out there (and highly underrated), RightMessage gives you numerous features and integrations to ensure that your marketing efforts are focused in the right direction.
Key Features of RightMessage
Easily customize landing pages and sales funnel
Real-time email manager communication to keep user data relevant
Google tag manager integration
Great customer service
---
Final Thoughts
The best SaaS marketing tools will help you complete tasks that would otherwise have taken forever in a matter of minutes. Technology today is all about optimizing and automating your processes to deliver exceptional experiences that leave an impression upon your audience. 
With the right SaaS marketing softwares in place, you can revolutionize your marketing plan to not only increase brand recall amongst your target consumers, but also identify new market segments, be alerted to key drivers (and bottlenecks) in your processes, and keep employees more motivated than ever before to deliver the best output – all without much effort. 
In a world of stiff competition, you need to streamline your marketing, operations, and sales processes to work in tandem with one another to give you a decided competitive advantage. This is one of the best ways to grow your business, increase loyalty, and create a brand that leaves an impact.