JIO 5G Launched: Supported Bands, Plans, Speed and Cities Roll Out
Back in July 2022, Reliance Jio bought the highest 5G spectrum by spending INR 88,078 crores. Today, at India Mobile Congress, Jio launched 5G in the country. In this read, we will discuss everything you need to know about Jio's 5G network in India, like, supported bands, 5G plans, speed, covered cities, rollout schedule, and even Jio 5G phones. So without any further adieu, let's get started. You can also our coverage of the Airtel 5G launched today at IMC.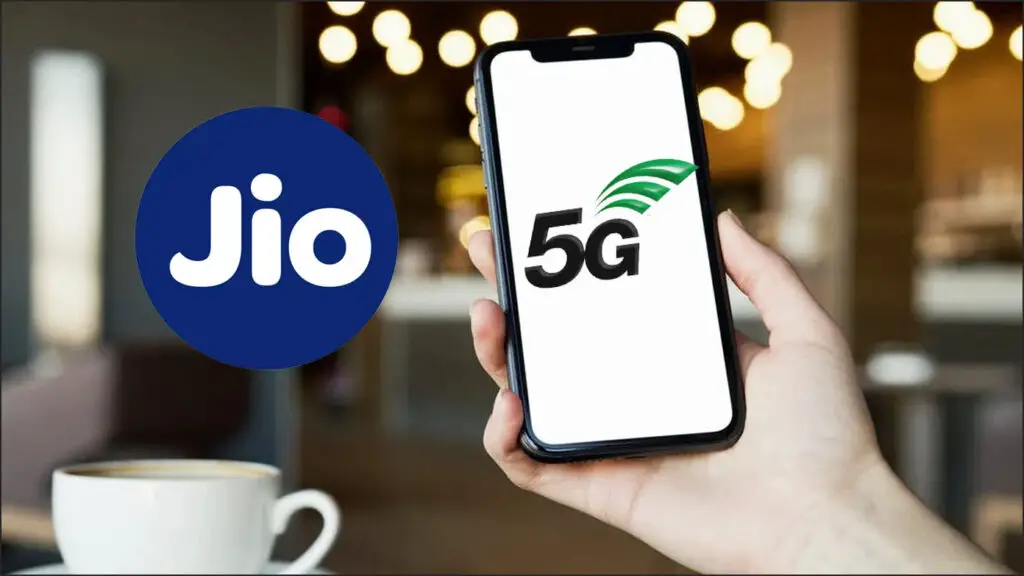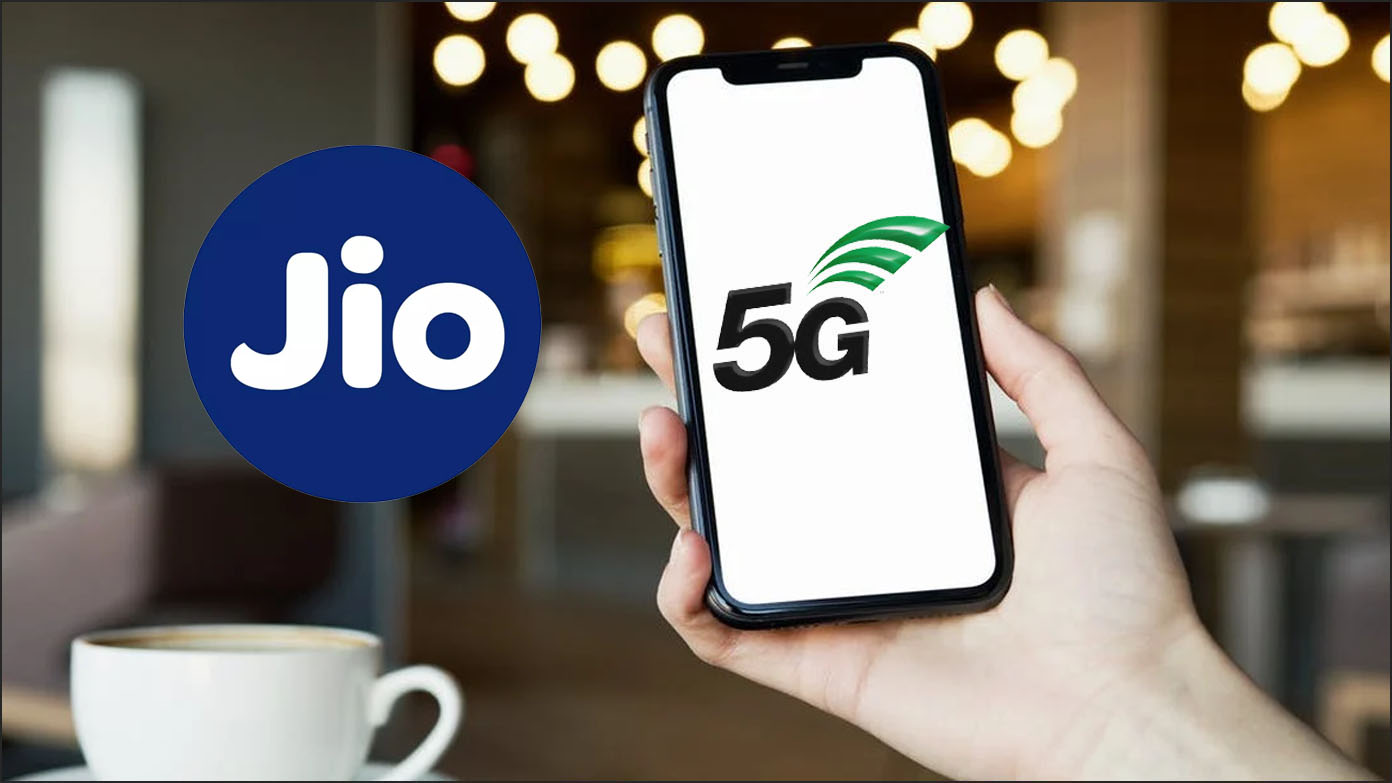 Reliance Jio 5G In India: Everything You Need to Know
Ambani Family behind Jio requires no introduction, as they have been part of India's telco for over a decade. From the time of 2G, 3G, to 4G, they have played a major role in Indian Telecom Industry. Later in 2015, Mr. Mukesh Ambani brought Jio into play with a 4G revolution by offering fast speed network at dirt cheap prices. Now, his son Mr. Akash Amabni handling the command, Jio, is about to step into the next phase, i.e., Jio 5G. This article has covered everything you need to know about Jio 5G.
Jio Spectrum Purchase
In July 2022, Reliance Jio became the highest bidder by acquiring a low band, mid-band, and mmWave spectrum, with an acquiring cost of INR 88,078 crores. As per terms of the spectrum auction, the spectrum payments have to be made over 20 equated annual installments, with interest computed at 7.2% per annum. The frequency bands acquired by Jio are:
n28: 700MHz,
n5: 800MHz,

n3: 1800MHz,
n78: 3300MHz,
n258: 26GHz
Jio 5G Area-wise Spectrum
Out of these, 700MHz is the most interesting one, as being a low-powered band, it offers the maximum possible 5G range, along with fast speeds compared to 4G. This band will help provide 5G coverage to rural areas across India. Check out our detailed article about all 5G bands are supported in India area-wise. Below is the detailed chart of the Jio 5G spectrum spread across India in all 22 circles.
Jio has the highest sub-GHz spectrum, with at least twice the 10 MHz contiguous spectrum in both 700 MHz and 800 MHz bands across each of the 22 circles.
Jio is the only operator with at least twice the 10 MHz in the 1800 MHz band (with 2X20 MHz in six key circles), 40 MHz in the 2300 MHz band, and 100 MHz in the 3300 MHz band across all the 22 circles.
In addition, Jio has the right to use 1,000 MHz in the millimeter wave band (26 GHz) in each of the 22 circles, which will be crucial to enable enterprise use cases and provide high-quality streaming services.
Note: For better understanding, the Department of Telecom (DoT) has divided India into 22 circles or geographical areas to make it easy to assign spectrum and allow communication. Within each specific telecom circle, the calls are treated as local, and those outside the zone are long-distance calls. If a telecom company wishes to operate in a specific circle, they need to buy a license/ spectrum for that circle via an auction process, which is exactly what happened in the 5G auction in India.
Jio 5G Launch Date
Earlier, the Indian IT ministry, the 5G, and Mr. Ashwini Vaishnaw (IT Minister of India), the 5G rollout should begin in India by late September or early October. Now, on 1st October, Mr. Mukesh Ambani has launched Jio 5G at IMC, with the rollout to be complete by December 2023 across India.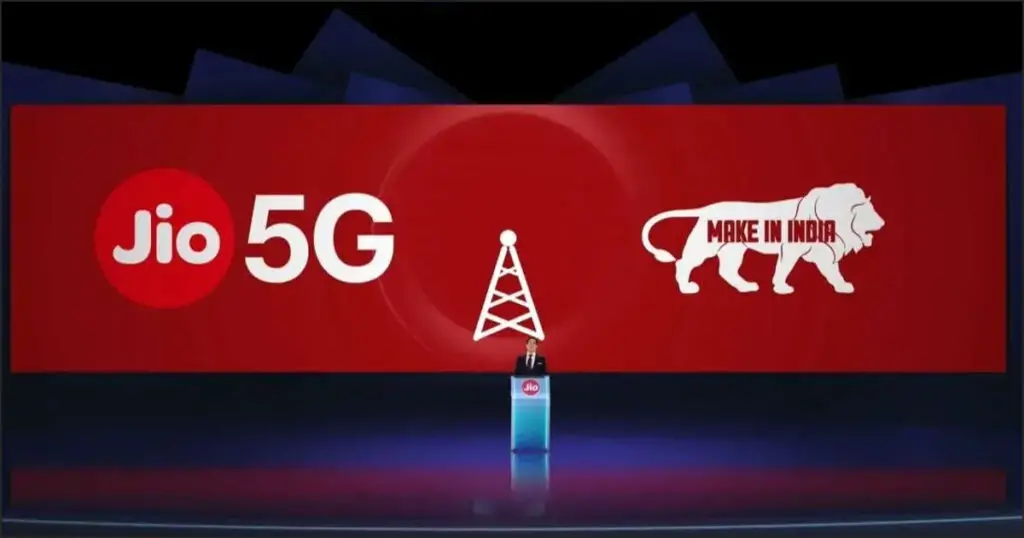 Jio 5G services will be available for commercial use by the end of October starting, as a pilot run in four key metro cities including Delhi, Mumbai, Chennai, and Kolkata. The phased full rollout will begin in October, matching the words of Mr. Ashwini Vaishnaw (IT Minister of India, continuing till next year for tier 2 and tier 3 cities and rural areas. Mr. Mukesh Ambani stated that "every town, every taluka, and every tehsil of our country " will have 5G by December 2023.  If your phone supports 5G, you can enjoy the service as soon as it comes to your area.
Jio 5G Launch Rollout Schedule
The Jio 5G will cover all 22 circles in India to provide 5G services across all states and cities. This rollout will be done in a phased manner, starting from tier 1 cities mentioned below, followed by tier 2 and tier 3 cities.
List of Tier 1 Cities for Jio 5G rollout:
Delhi NCR,
Mumbai,
Kolkata,
Chennai,
Bengaluru
Lucknow,
Hyderabad,
Ahmedabad, and Jamnagar
Note: This list is non-exhaustive, meaning more nearby cities might get included once the official announcement comes. This is based on targeted customer consumption and revenue potential, heat maps, 3D maps, and ray tracing used by Jio.
Will there be a JIO 5G Sim Card?
A new 5G SIM card won't be required, unlike the transition phase from 2G to 3G, 3G to 4G. The same is the case in other countries, as no telecom asked their users to get a new SIM to use 5G. Let me explain why.
2G network SIM (Subscriber Identity Module) cards used a dated network communication standard. With 3G, we used USIM (Universal SIM), based on 3GPP (3rd Generation Partnership Project) standard, allowing backward and forward compatibility. Similarly, when 4G came, we shifted to LTE standard by 3GPP. Now, for 5G, the defining standard is 3GPP, as the major difference between 4G and 5G is speed.
If your current SIM works with 4G/LTE, you won't need a new sim card unless telcos opt for NSA 5G. That's not the case in India, so technically the answer is No. Jio has said that the existing 4G SIM cards are 5G-enabled and would work on 5G handsets, once the 5G service rolls starting today.
5G Speed
The recent trials conducted by Jio in eight cities achieved different results across them. A 91Mobiles report shows that Jio's 5G trial in Mumbai offered up to 8x faster download speeds than 4G's bandwidth. Jio 5G speeds up to 420Mbps and 412 Mbps in upload speeds, a massive upgrade over 4G speeds in India. Now, we need to check how well it performs when it officially rolls out to the masses.
Prices for Jio 5G Plans
Don't expect cheap prices for new 5G plans, as even the current price of 4G plans has been rising lately. We should expect at least a 15-20% increase in the 5G price. However, Mukesh Ambani, said at IMC, that Jio will offer pan-India 5G coverage with the highest quality at the most affordable rates in the world by December 2023. Considering Jio's aggressive 4G approach, we should expect the base 5G plan from Jio somewhere around INR 350/month.
Jio 5G Phone Launch in India
Earlier, Jio confirmed they are working on a Jio 5G phone in partnership with Google to make India "2G mukt". This rumored phone is expected to launch later this year. According to a report from Android Central, it will come with a 6.5″ HD+ IPS LCD Display, Qualcomm Snapdragon 480 5G mobile platform, 4GB RAM paired with 32GB of Storage, 13MP dual rear cameras, 8MP front camera, 5000mAh Battery, 18W charging, and a side-mounted fingerprint reader. The report also states that the Jio Phone 5G will be priced around INR 9000-12000.
This might be a good time for Jio 5g phones as we hear rumors of the Indian Government banning the sale of Chinese phones under Rs. 12000.
FAQs
Q: Do I nee a 5G SIM to use Jio 5G SIM in India?
A: Jio has said that existing 4G SIM cards are 5G-enabled and would work on 5G handsets, once the 5G service rolls starting 1st October 2022, in 8 cities.
Q: When is Vodafone Idea 5G launching in India?
A: Vodafone Idea (Vi) has not revealed any details about Vi 5G service launch in the country.
Q: What is the speed of an Jio 5G connection?
A: The initial 5G trial reports showcased a average internet speed of 420Mbps and 412 Mbps, which is significantly faster than any existing 4G plan in India.
Q: How to upgrade your Jio 4G Sim to 5G?
A: Jio has said that its existing SIM cards are 5G-enabled and would work on 5G handsets. Your smartphone brand will push an OTA update on your 5G phone to enable 5G connectivity, Realme has already confirmed to push update in October itself.
Wrapping Up
So was all the information we have about the Jio 5G, spectrum bought, rollout schedule, cities, plan prices, speed, and rumored Jio Phone 5G. I hope you found this article useful; if you did, make sure to like and share it. Check out the articles linked below, and stay tuned for tech tips and tricks.
You might be interested in:
You can also follow us for instant tech news at Google News or for tips and tricks, smartphones & gadgets reviews, join GadgetsToUse Telegram Group or for the latest review videos subscribe GadgetsToUse YouTube Channel.