Worth The Wait – HCD Magazine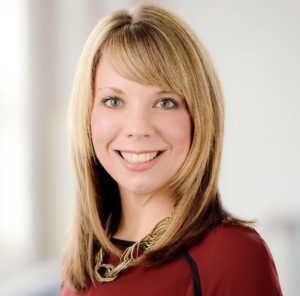 I shared in my December editor's note that my family recently moved to a new house. As we've worked to settle in and figure out what pieces of our existing furniture should go where, I've been making a few purchases, too. Inevitably, supply chain challenges have resulted in a several-months-long wait for our dining table—it exists, but it needs a missing piece before it can ship.
While my immediate instinct might be to moan a little, I always stop myself, thanks to a conversation that took place at the Healthcare Design Conference + Expo in October 2022.
Each year, we gather our Exhibitor Advisory Board, a group representing some of our major exhibitors in the expo, for a meeting on the last day of the show. They review with us in show management how they thought it went, where we can improve, and so on.
As the conversation expanded around issues the group is facing more generally, supply chain inevitably came up there, too.
They shared the reality of delays as they wait for shipments from their own suppliers. The more complex a product is, the better the chance they'll have to wait for parts needed to complete it. For example, consider a reclining exam chair with lots of componentry versus a stack chair—the time to produce and ship these two products shouldn't be expected to be the same.
Regardless of whether one or several parts are missing, this delay subsequently requires the manufacturer/vendor to hold space within warehouses until shipment can be completed. This contributes to a logistical challenge on the product side as well as frustrations all around.
It's requiring our exhibitors and advertisers to be nimble and work as best they can to communicate, and then communicate some more, the why behind the delays we're all growing weary of. But after all, they said, there's no incentive to not ship a product.
Add to this labor shortages and escalating costs to manufacture just about anything, and it's a tough time for our product partners. The good news? It is getting better, they said—slowly, sure, but better.
In the meantime, as we cross our fingers for calmer waters in 2023, there's plenty to look forward to on the product front. And this issue is the prefect place to start. Catch up with the winners of our 2022 Nightingale Awards and peruse our Buyers Guide to identify the vendors and manufacturers who specialize in the types of products you anticipate needing for your projects this year.
And while there might be a wait, finding just what you need is always worth it.