Whether you're from another country or an American who wants to explore more of the United States, there's always a good time to do it. If the phrase "April showers bring May flowers" has discouraged you from traveling because of the rain, I'm here to tell you that April is actually a vibrantly colorful time to see wildflowers and explore nature, even if you encounter a bit of rain. It's also shoulder season for many tourist hot spots around the country, making it a great month to enjoy some fabulous discounts on flights and accommodations.
Since it's right around the corner, here are my top picks for where to travel in the USA in April:
1. Oahu, Hawai'i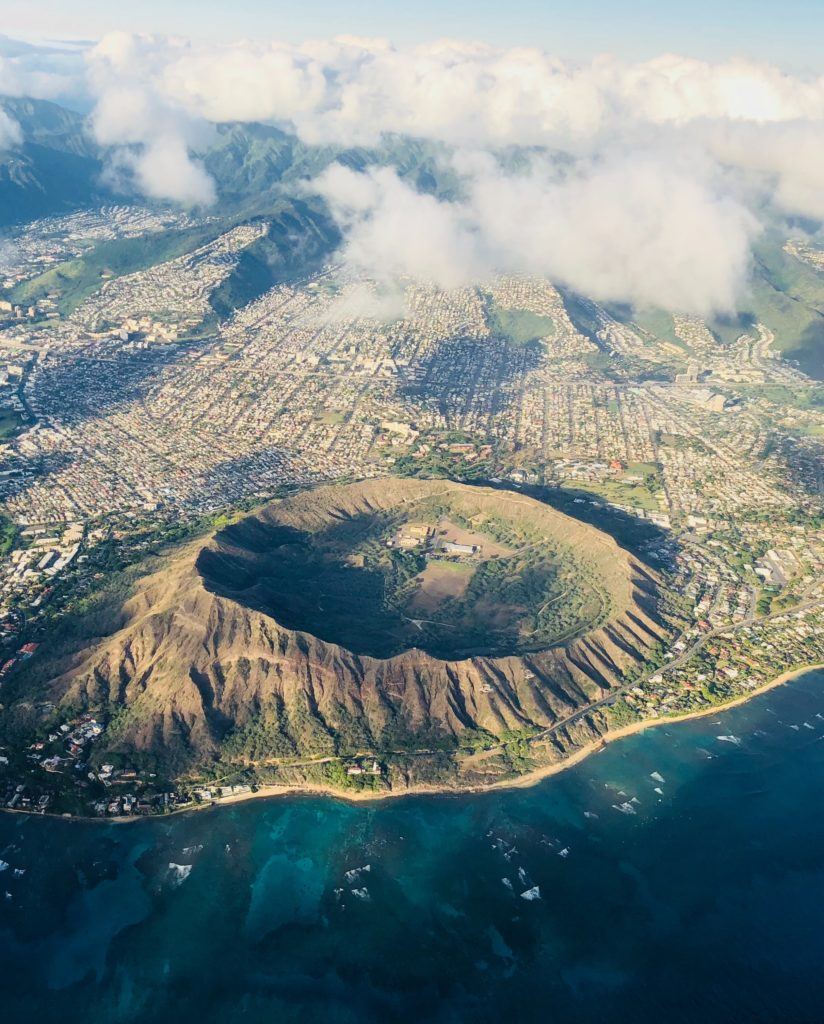 April kicks off festival season on Oahu, making it an especially exciting time to visit. The Waikiki Spam Jam at the end of the month is a quirky way to celebrate Hawai'i's beloved spam-related gastronomy.
Another reason why April is a fantastic time to visit Oahu — or any of the Hawaiian Islands, really — is the superb weather and low tourism, since it's shoulder season, that sweet spot between low and high season. You can enjoy lower prices on accommodation and flights during this time, and there will be fewer people.
The weather on Oahu during April is sunny, with just five days of rain on average. That's ideal for the beach, so get out there and soak up the sun!
Find out what there is to do on Oahu here.
2. North Umpqua River, Oregon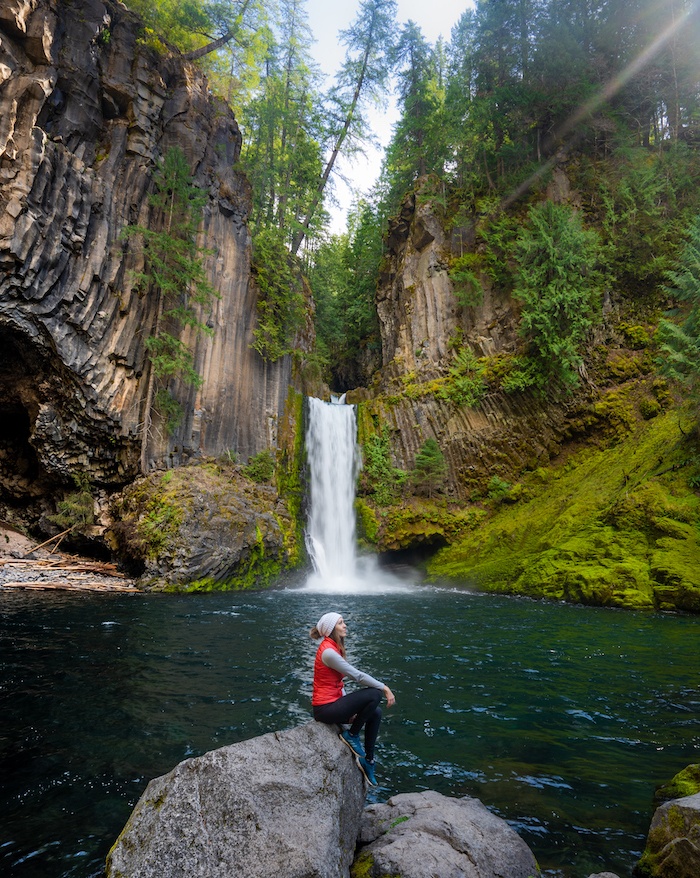 After the winter ice melts in Oregon, the rivers and streams fill up, making the area's quintessential waterfalls more majestic than ever. But April is chilly and can yield a lot of rain, so if you don't mind a bit of moisture and mud, it's also a glorious time to see forests come alive after a long winter.
The North Umpqua River area is most popular with tourists during the summer months, so an April visit might mean that you can enjoy the cliffs, waterfalls, forests, and canyons without seeing very many other hikers.
The absolute best way to get the most out of the area is to do a complete Oregon road trip.
3. Olympic National Park, Washington
Although Olympic National Park is open all year round, many roads, trails, and visitor centers are closed during the winter. Most of these are open by April, however, so you'll be able to take advantage of everything this incredible national park has to offer.
Since crowds begin to ramp up at the end of May, April is the ideal time to hike there and spot wildlife before peak season begins. It's also prime time for viewing majestic gray whales as they migrate north.
If you're planning on visiting several national parks in the state, don't miss out on this Washington national Parks itinerary, plus a detailed guide on the best hikes in Olympic National Park.
4. Skagit Valley, Washington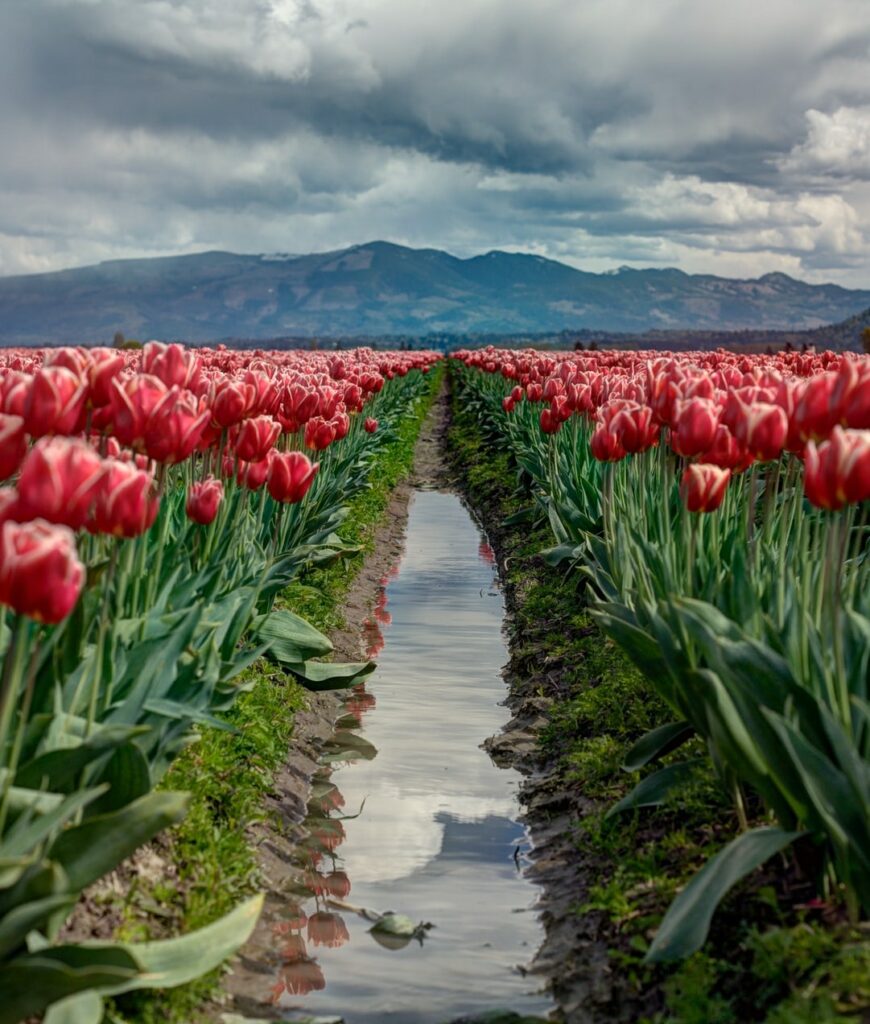 Did you know that April is the peak of tulip season in the US? If you're headed to Washington State this spring, you'll be able to enjoy the bright field of colors that the flowers in the scenic Skagit Valley provide. Take a drive to see the tulips in full bloom during the area's very own Skagit Valley Tulip Festival, which happens each April.
5. Carlsbad, California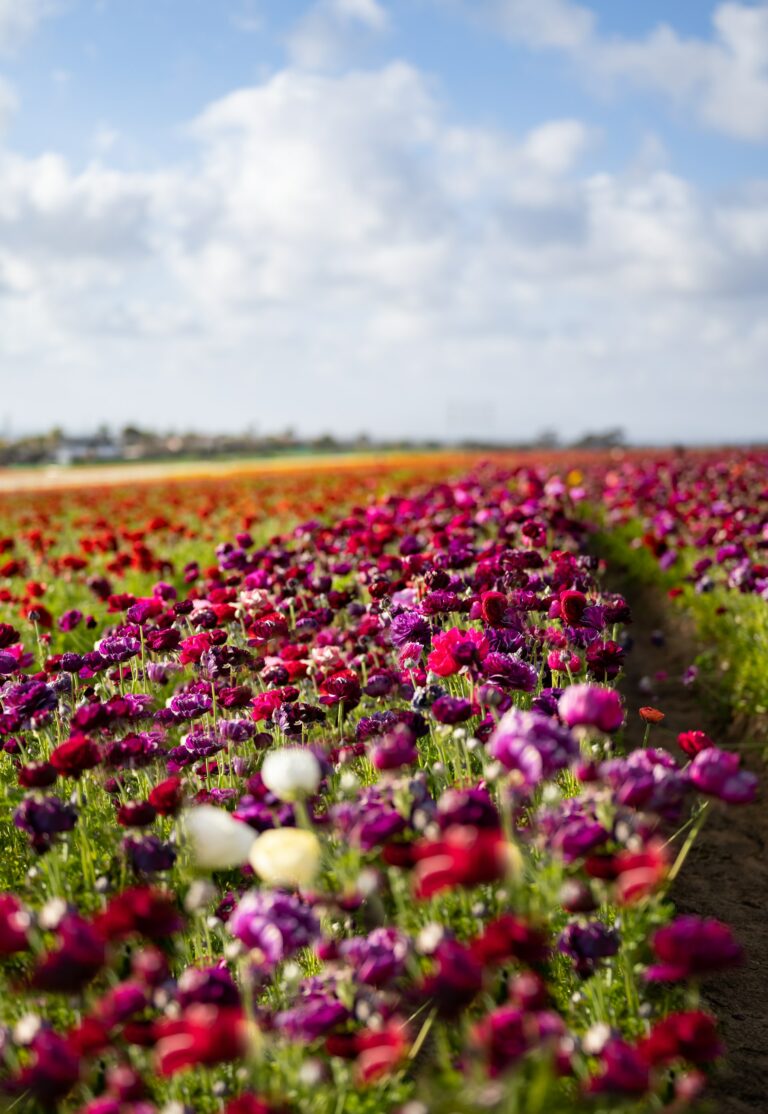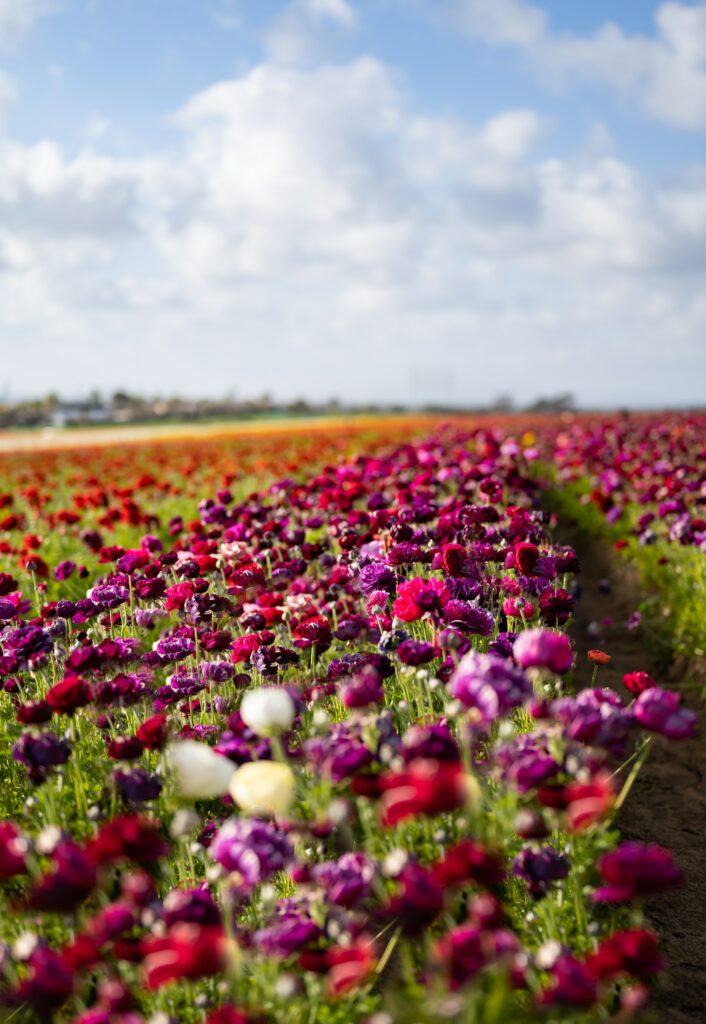 This small California beach town is an absolute dream during the month of April. As it's peak flower season, you can visit the Flower Fields at Carlsbad Ranch to see orchids, ranunculus, and many other flowers in full bloom.
The vibrant fields create a technicolor display all around, so it's no surprise that people flock here each year to experience it. Make sure to get to the Flower Fields right when it opens at 9am to avoid the midday crowds!
If you want to see wildflowers, you can drive about an hour to Lake Elsinore, where you'll find poppies as far as the eye can see surrounding the lake. This makes an excellent addition to any Southern California road trip!
6. Zion National Park, Utah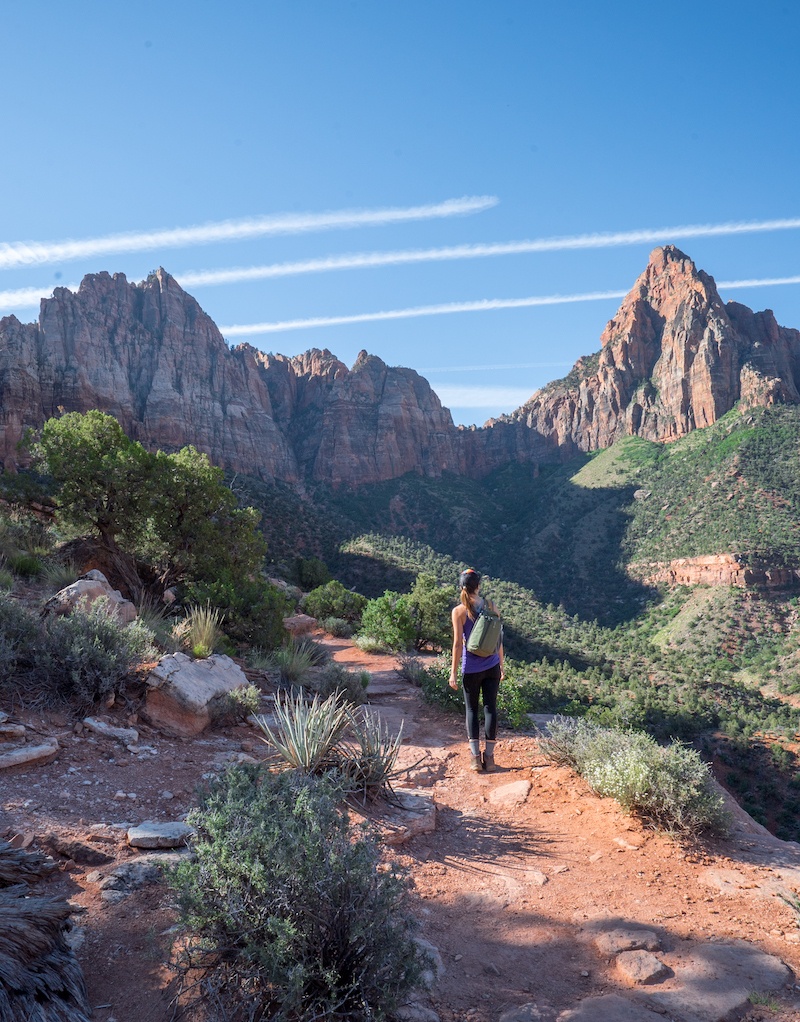 If you've been to Zion, you know that sometimes words fall short of accurately describing its beauty. After all, it's one of the most-visited national parks in the country, and for good reason! So, why April? The canyon there is especially green and lush during this time, with rivers gushing with crystal-clear water and plentiful wildlife enjoying the sunshine. Need I say more?
Since the secret is out that Zion is fantastic to visit in April, you can expect to see crowds there, especially at the end of the month and around spring break. Get there as early in the month as you can then, and you might be able to avoid this. You can also visit less-traveled places like Kolob Canyons if you want to have a moment to yourself in Zion.
Besides Zion, there are tons of other incredible places to visit in Utah, and April is prime time to travel here.
7. Denver, Colorado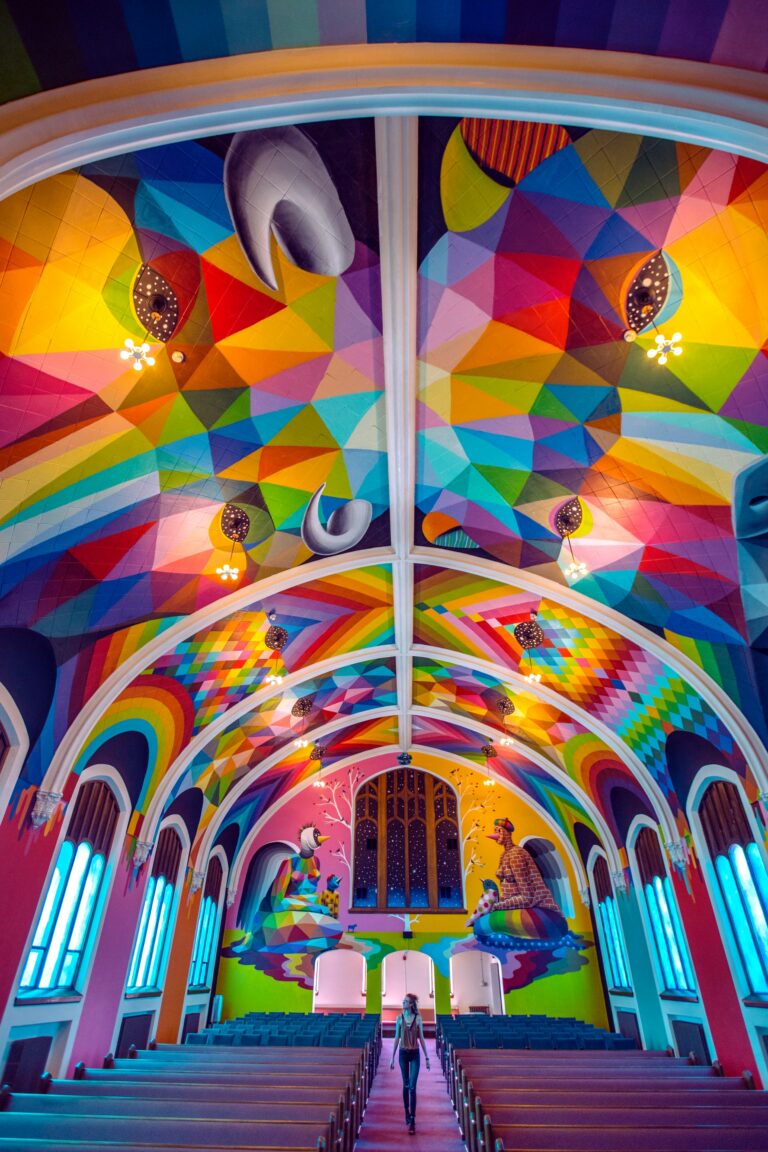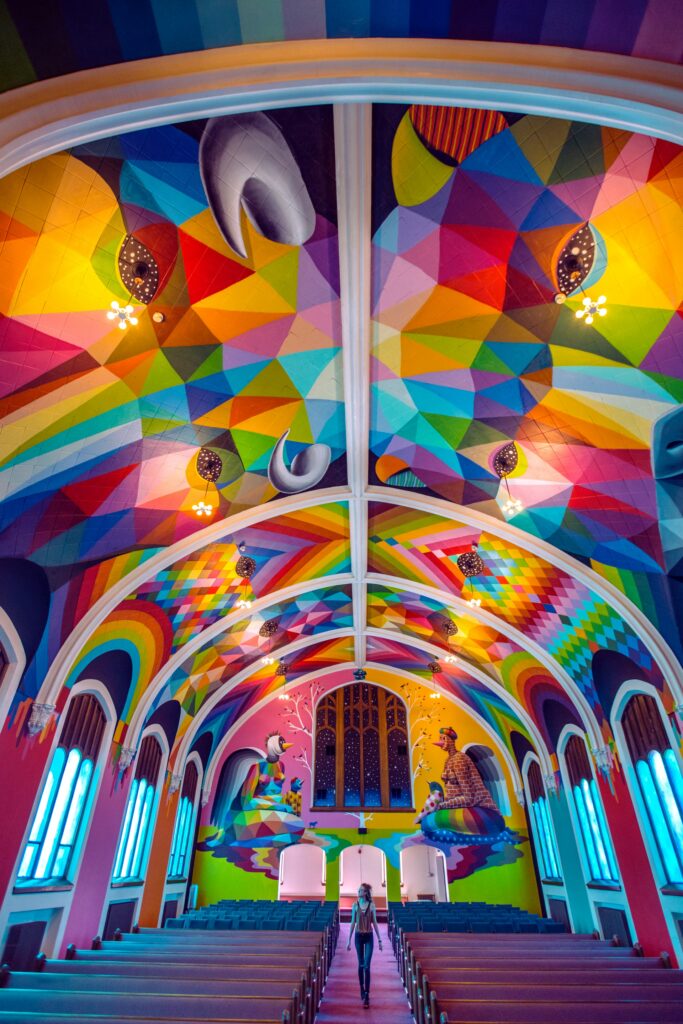 Denver is known for being a nature lover's destination of choice because of its proximity to the Rocky Mountains. The Mile-High City emerges from a frigid winter in March, meaning April's temperatures are comfortable and just right for enjoying the outdoors.
Since you might experience some rain this month, there are plenty of things to do indoors in Denver too. Visit the city's world-class museums or catch a light show at the International Church of Cannabis. Yep, you read that right!
Whether you head to the mountains to hike or zip-line or decide to stay in town, you're sure to have a fantastic time visiting quirky Denver in April.
8. Yellowstone National Park, Wyoming/Montana/Idaho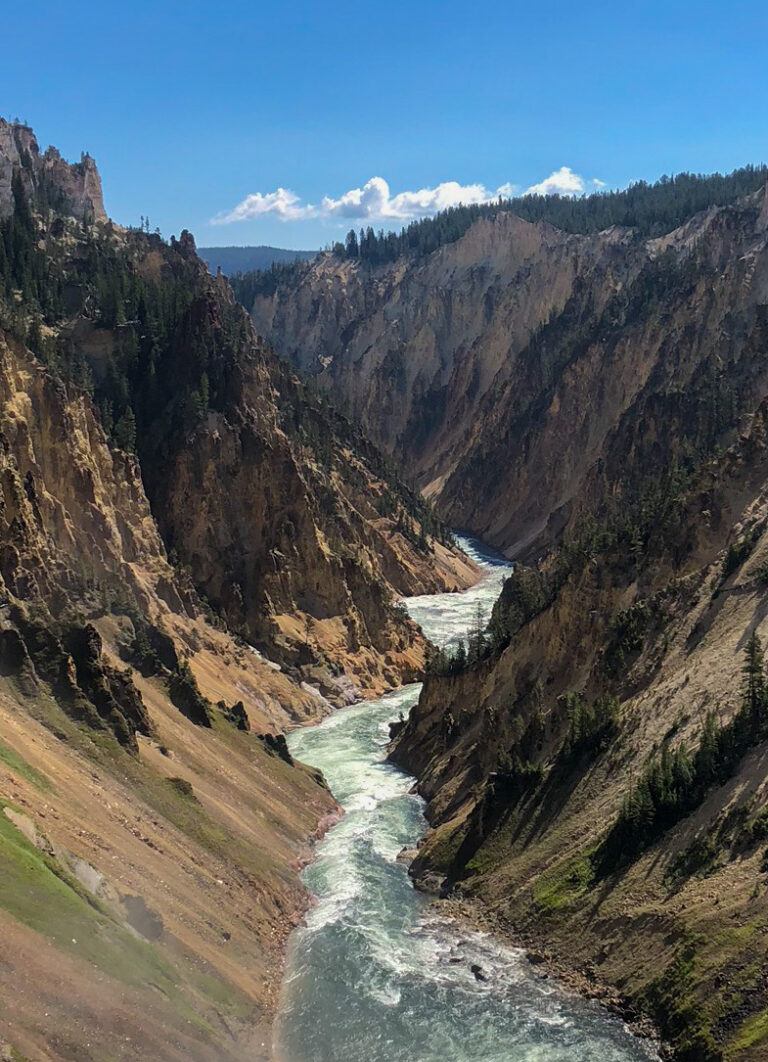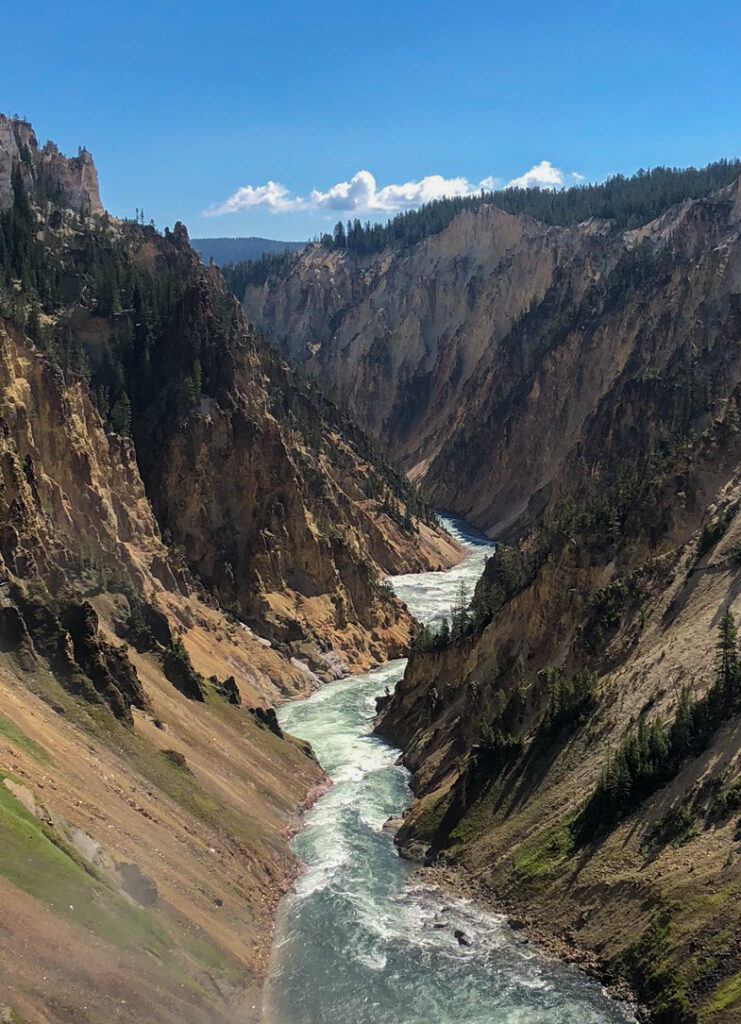 As the snow melts and clears hiking and biking paths, wildflowers begin to pop up all over Yellowstone National Park, decorating the already-stunning landscapes. Biking enthusiasts rejoice as the cycling trails open in early April, making this a particularly special time to visit.
Yellowstone has earned its spot as one of the most-visited places in the United States, so it's no surprise that the summertime crowds can be overwhelming. That's why April is such a great time to visit, as you'll be able to enjoy all the splendors of the park without nearly as many people.
9. Sawtooth Mountains, Idaho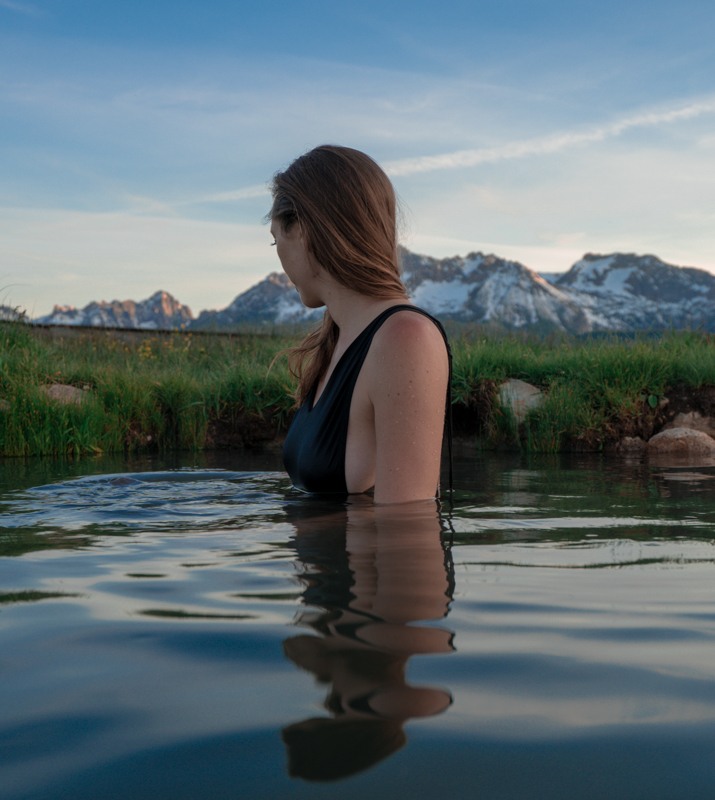 The Sawtooth Mountains in Idaho are characterized by rocky mountain peaks, lush forests, and hot springs. Whether you drive through the mountains during your epic Idaho road trip or make this area your destination during April, you're sure to find that the month's mild temperatures and low tourism make it a perfect time to visit the forests and dip in the hot springs, like Kirkham Hot Springs, which sees very few visitors at this time. The Sawtooth Mountains become especially green in April, and just a few days of rain during your trip surely won't spoil those gorgeous views.
10. Door County, Wisconsin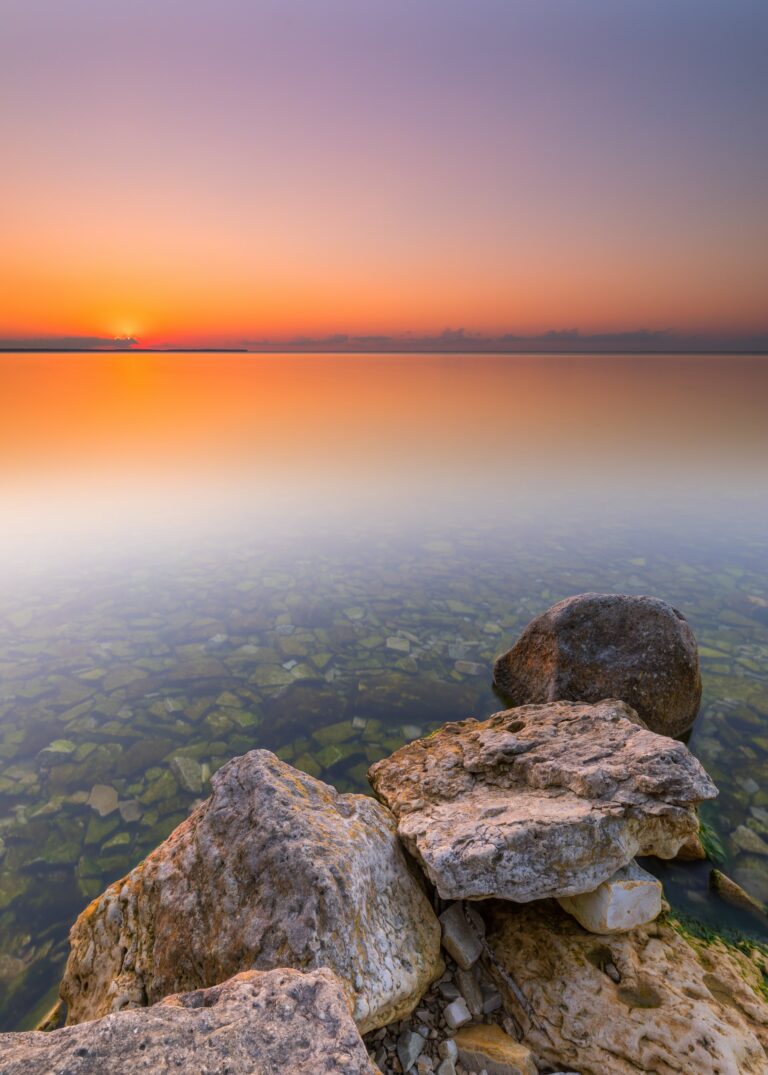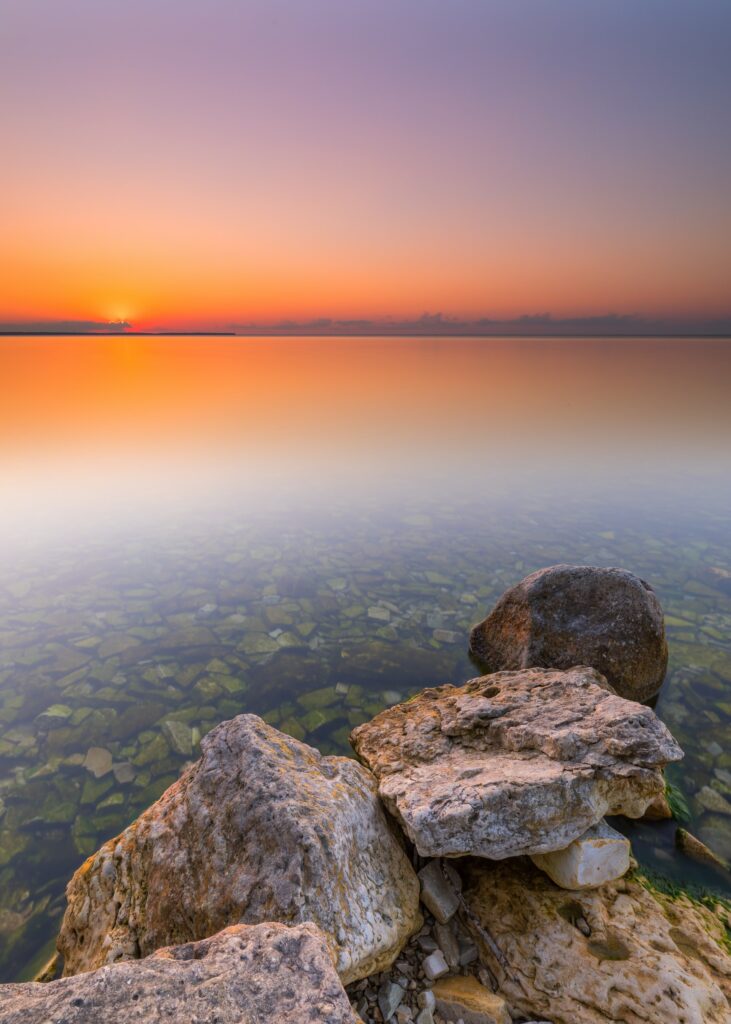 When it comes to Midwestern charm, Door County is about as enchanting as it gets. I remember visiting during spring break when I was growing up, and I always looked forward to seeing the pink cherry blossoms in full bloom during the drive there.
Agriculture is Door County's strong suit, so as a visitor during the month of April, you'll be able to see how the farmers' hard work pays off. Visit an orchard for apple and cherry trees, farm-to-table restaurants, and shops selling locally harvested fruit preserves. My favorite spot is Lautenbach's Orchard Country.
As it lies on a peninsula in Lake Michigan, Door County also offers gorgeous views of the water, with epic sunrises on the eastern side and sunsets on the western side. It's a little slice of Midwestern heaven!
11. Copper Harbor, Michigan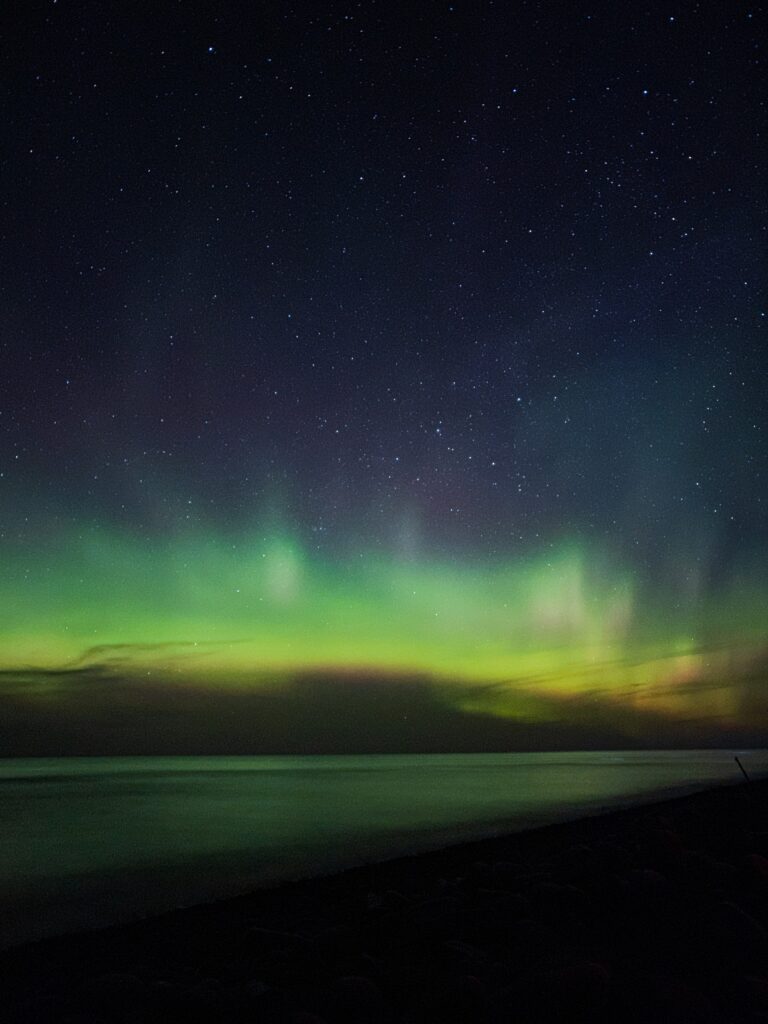 The Upper Peninsula of Michigan might not be the first place you think of to see the northern lights, but it's actually one of the best in the lower 48 to do so. The low light pollution of Copper Harbor makes it the ideal spot to see the vibrant colors of the aurora borealis, and April is a great time to enjoy it.
Temperatures are still quite chilly here then, though, rarely peaking over 50° F during the day. But if you want to hold onto the last bit of winter chill, then visiting Copper Harbor in April is just right.
Besides seeing the northern lights, there are also plenty of destinations to explore during the day, such as Brockway Mountain, Devil's Washtub, and the spectacular On the Edge Mountain Bike Trail.
12. St. Louis, Missouri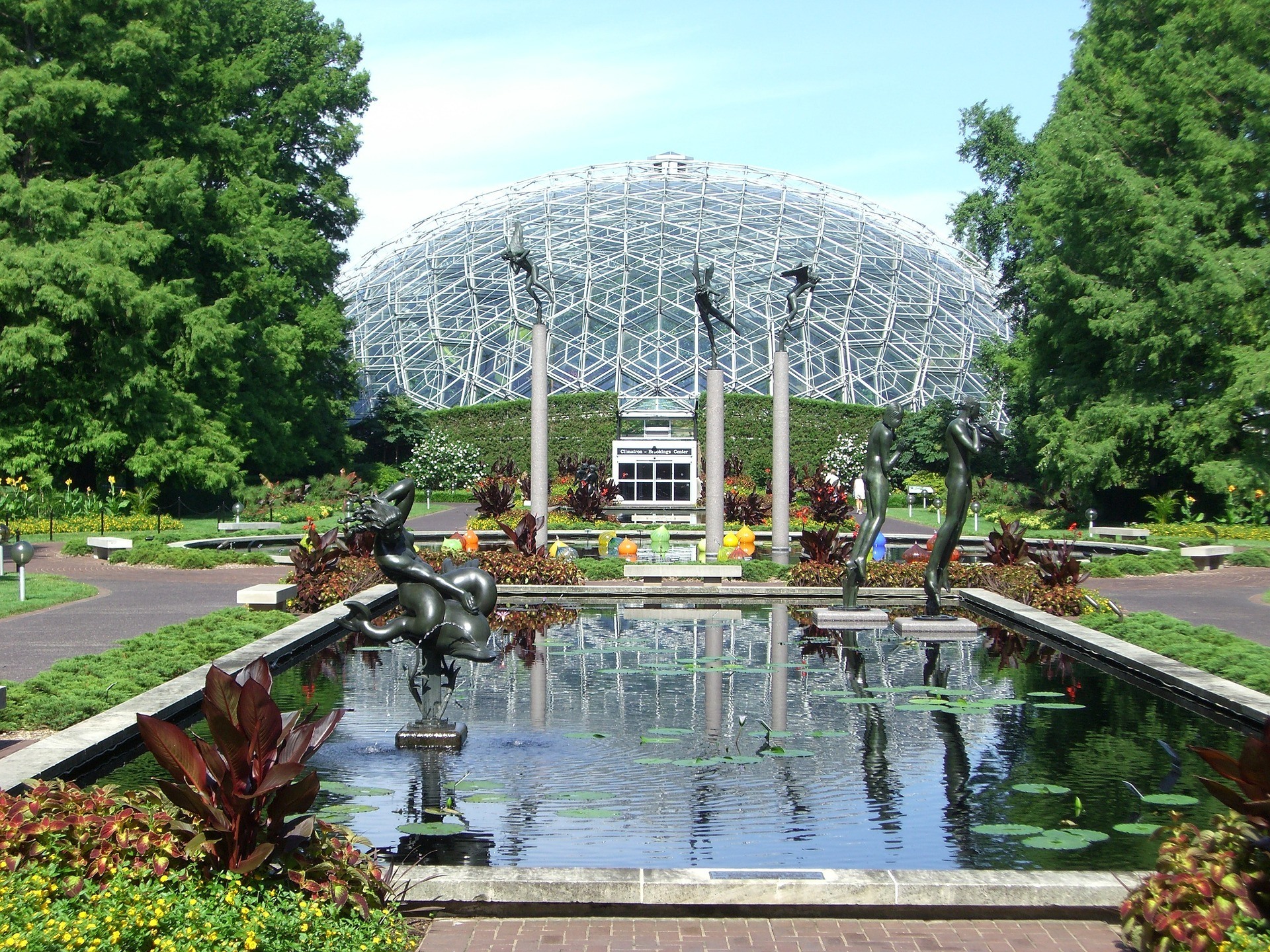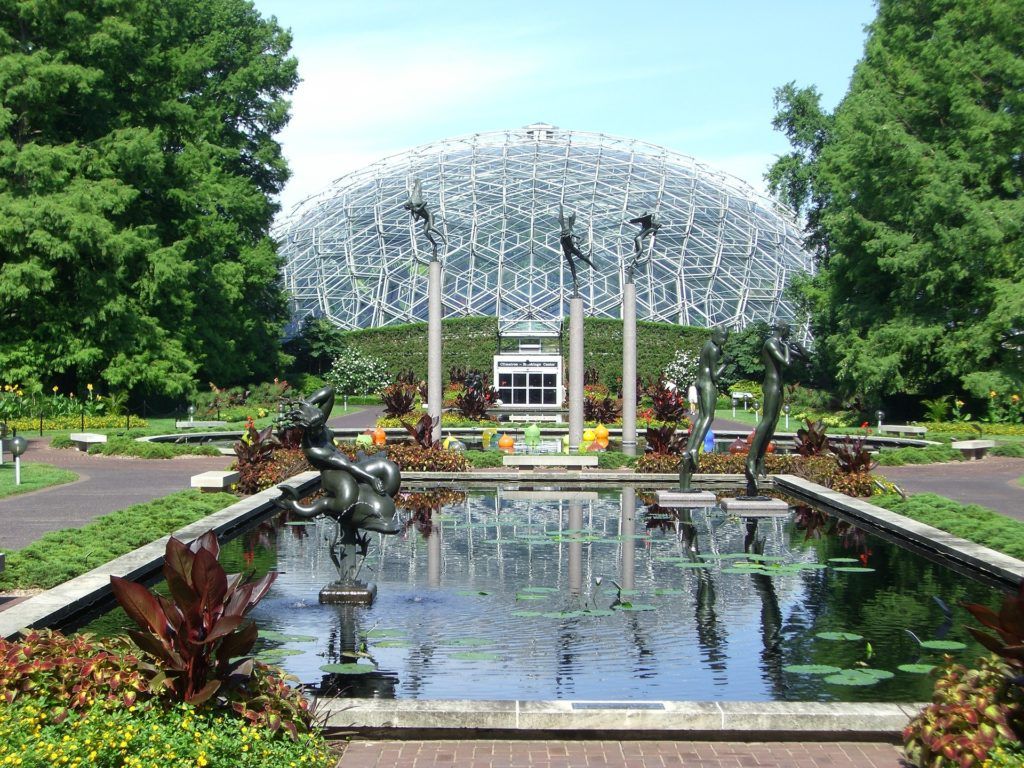 Another Midwestern gem on this list is St. Louis, easily one of the best places to visit in the spring because of the way the city bursts with life this time of year.
April marks the beginning of baseball season, so make your way to Busch Stadium to see the Cardinals play. Even if you're not into sports, going to a baseball game in St. Louis is a springtime rite of passage and fun for everyone.
St. Louis has a deep and rich history, which you can learn about on a trolley tour, rain or shine. The St. Louis Earth Day Festival also happens every year in April and is definitely worth checking out.
The city is also a great addition to any road trip through the Midwest.
13. Austin, Texas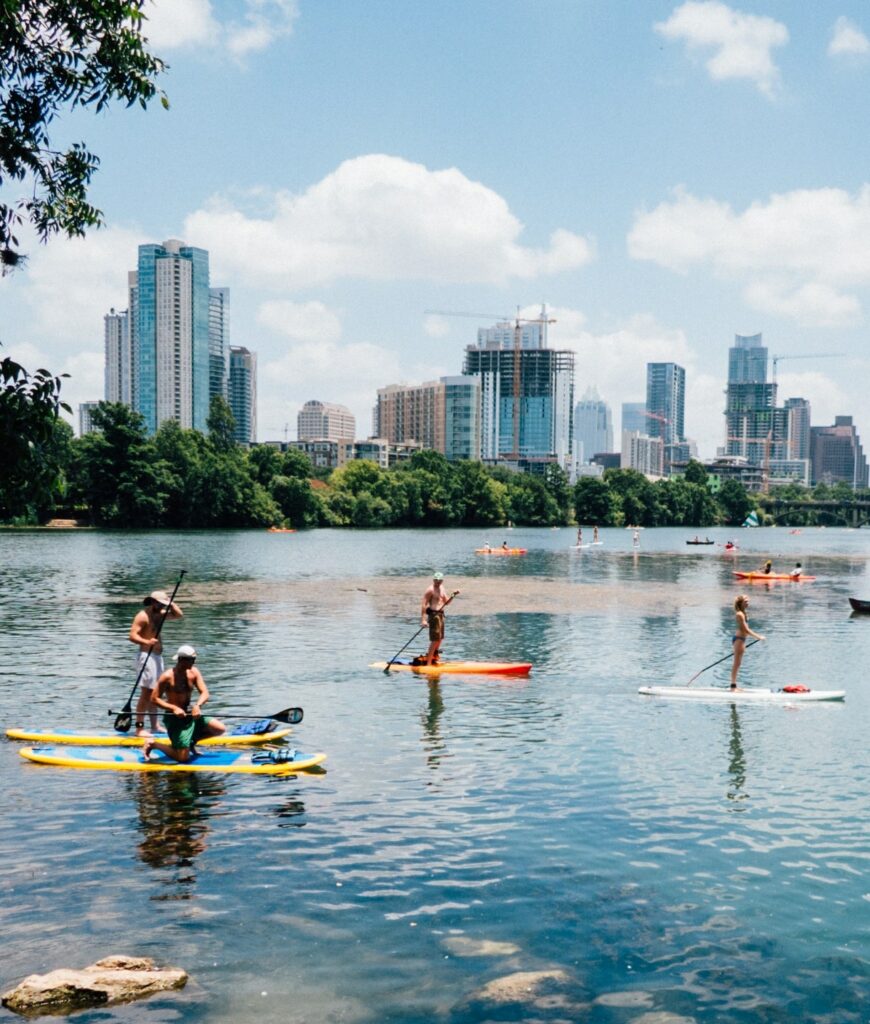 Austin has generated a lot of hype in the last few years because of its spike in popularity among young people. The city has become a hub for outdoorsy young professionals who have relocated there for its hip cultural scene, green spaces, and warm, sunny weather.
So, why April? Although temperatures in Austin this month will have you feeling like it's already summer, it's actually a relatively uncrowded time to visit, if you avoid spring break. This means you'll be able to find better deals on accommodation while enjoying everything there is on offer. April also marks the beginning of festival season, with Fusebox Festival and Austin Reggae Fest happening this month.
14. Big Bend National Park, Texas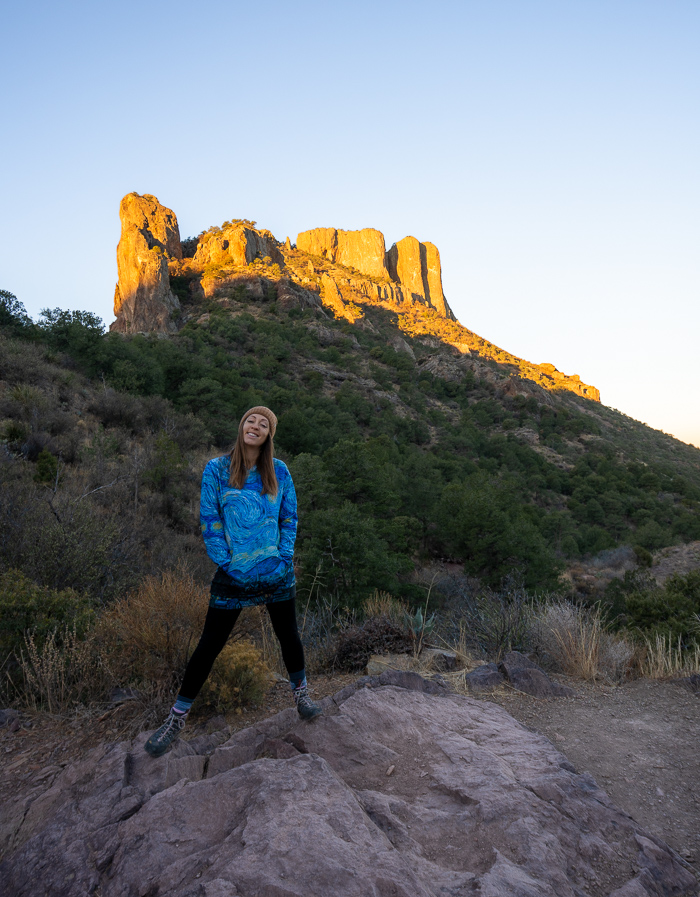 If you thought that Texas was just barbecue, cowboys, and cattle ranches, let Big Bend show you otherwise. This national park features some of Texas's most impressive landscapes, complete with jutting rock formations, towering mountains, and so much more.
April might be peak season to visit because of the gorgeous swaths of bluebonnet flowers found here, but Big Bend doesn't get nearly as crowded as other national parks do during their peak seasons. Get there early in the day, and you might find yourself completely alone in your own slice of Texas paradise.
For more ideas on how to enjoy the area, check out this Big Bend National Park guide.
15. Nashville, Tennessee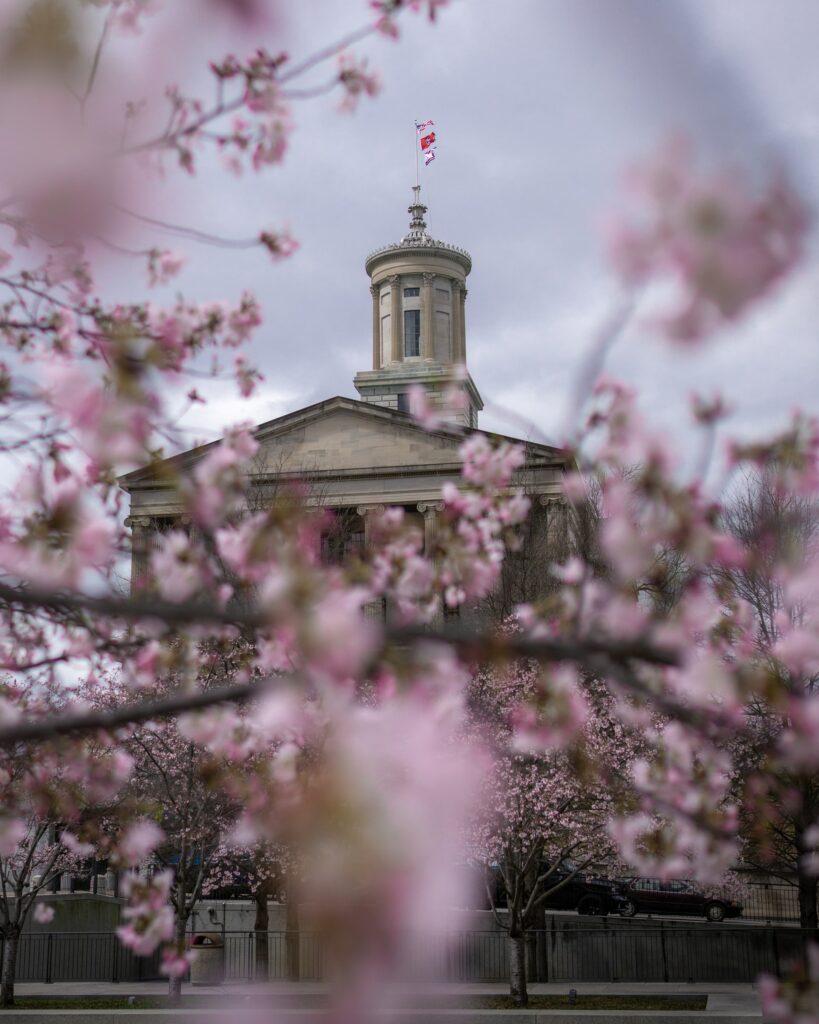 The country music capital of the world is as vibrant as ever in April. This month marks the beginning of outdoor festivals and concerts for the spring and summer seasons, including Nashville's Cherry Blossom Festival and the Earth Day Celebration.
April's mild temperatures make it the perfect time to see what Nashville has to offer on a trolley tour. Afterward, head to the Music City Food Truck Park and Flea Market for a delicious meal and poking around antique treasures.
If you're traveling on a budget, check out this list of things to do for free in Nashville.
16. Nantucket, Massachusetts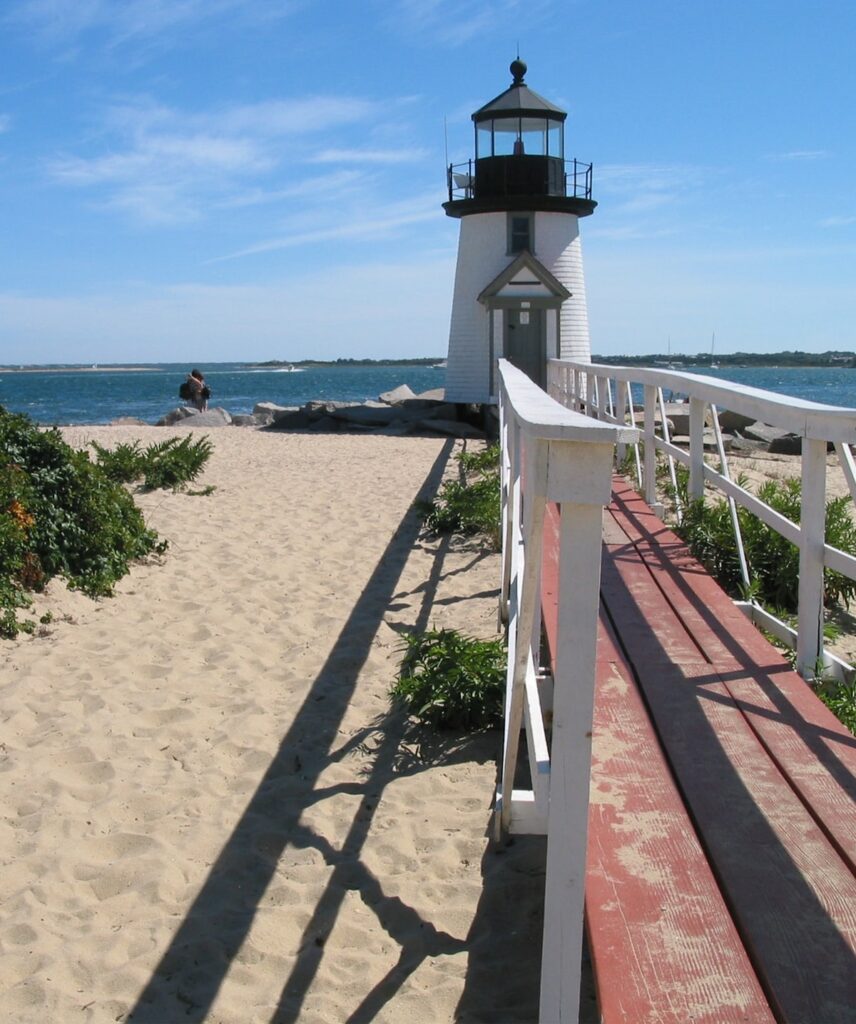 This paradise off Cape Cod explodes in popularity during the summer months, so heading there during April means you'll be able to enjoy Nantucket's quaint charm without fighting the crowds. Seasonal museums and restaurants begin to reopen in April, and rates on hotels are still low during this time.
Temperatures on Nantucket peak around 60 degrees this month, so bring lots of warm layers. You won't be able to swim in the frigid waters, but you'll still get gorgeous coastal views from seaside restaurants and boardwalks.
Nantucket also hosts the Daffodil Festival every April, which is a dreamy way to experience New England's unique culture.
17. Boston, Massachusetts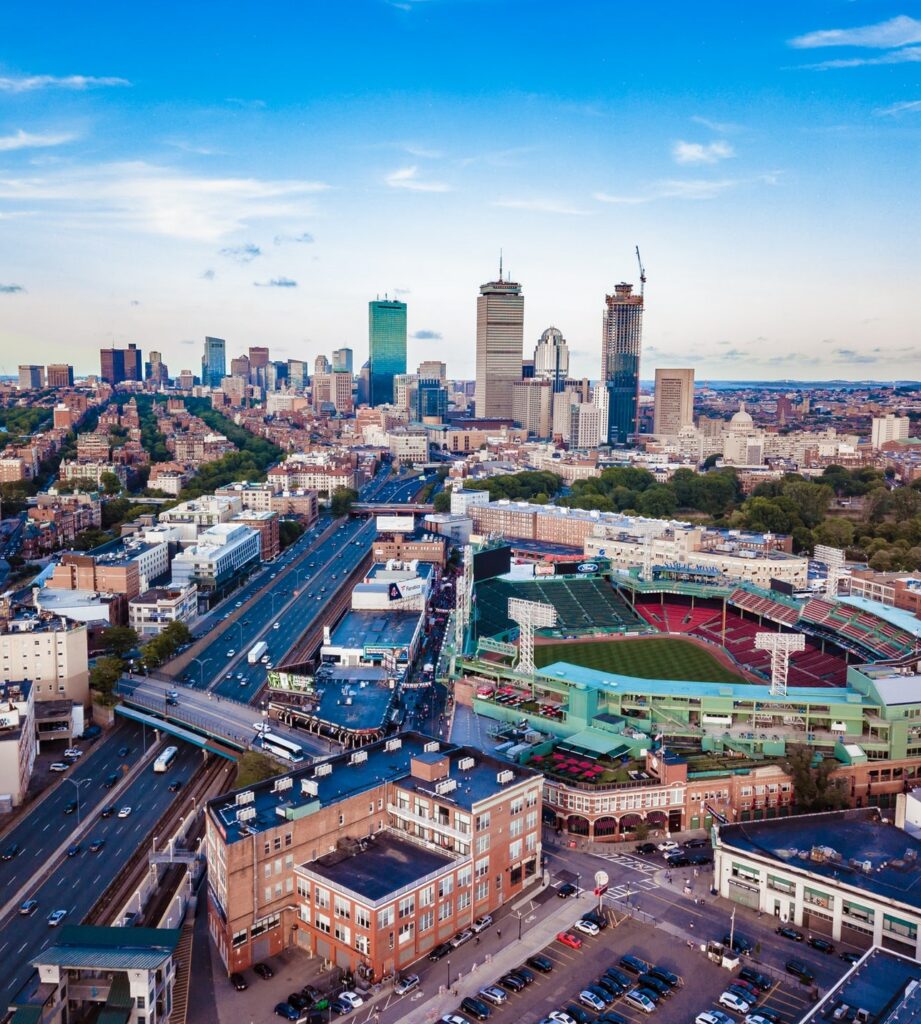 After a long and cold winter, Boston becomes more green and vibrant as April goes on. You'll love strolling through one of America's most walkable cities, and soaking in its historic vibe and unique architecture.
The mega-popular Boston Marathon happens every April, which you can't miss if you're in town for it. Join thousands of spectators cheering on the participants in this feel-good event that marks the beginning of spring.
A great way to take advantage of the warmer temperatures and springtime sights is by taking a guided historic cruise, which you can book here.
18. Historic Triangle, Virginia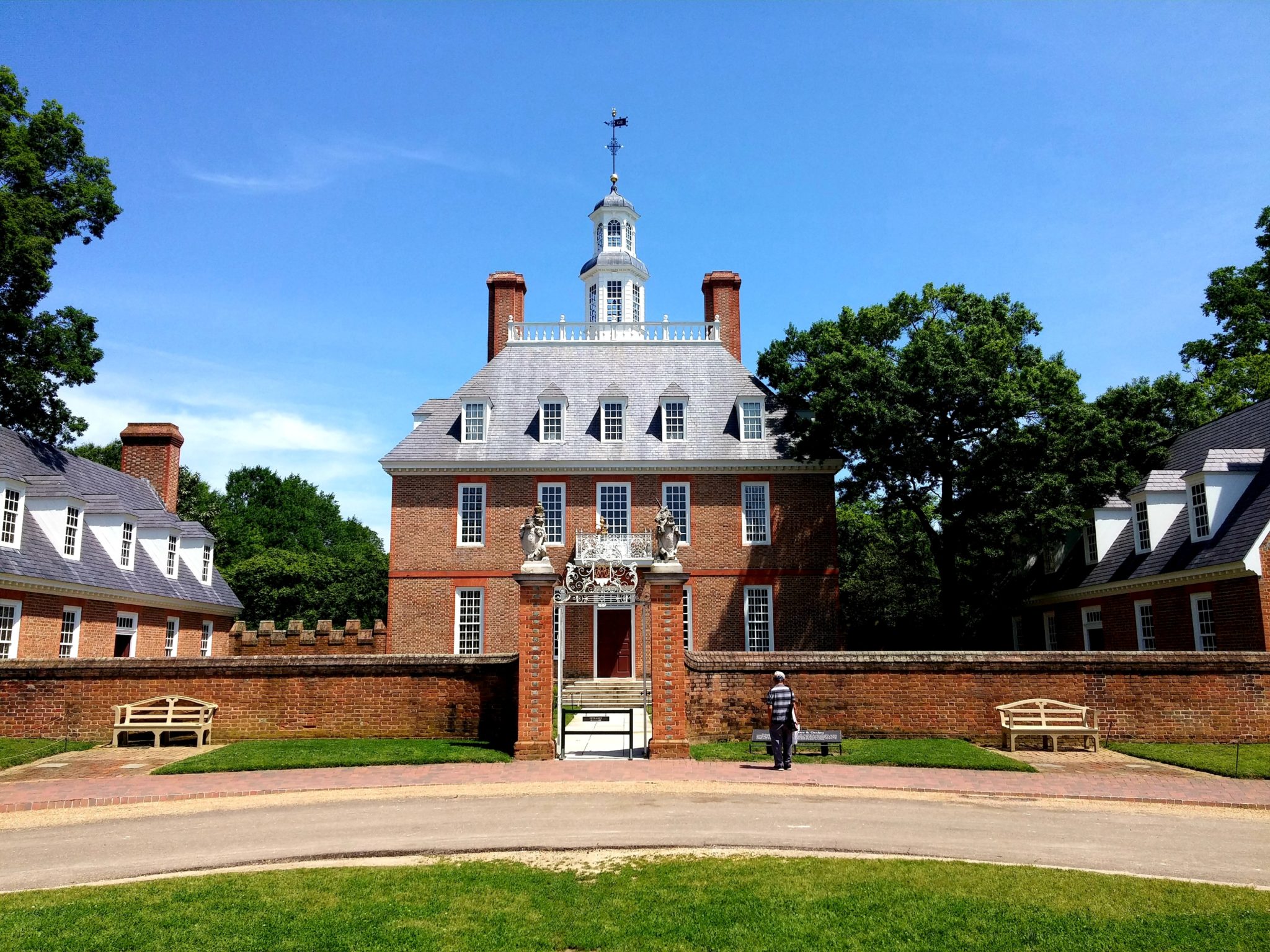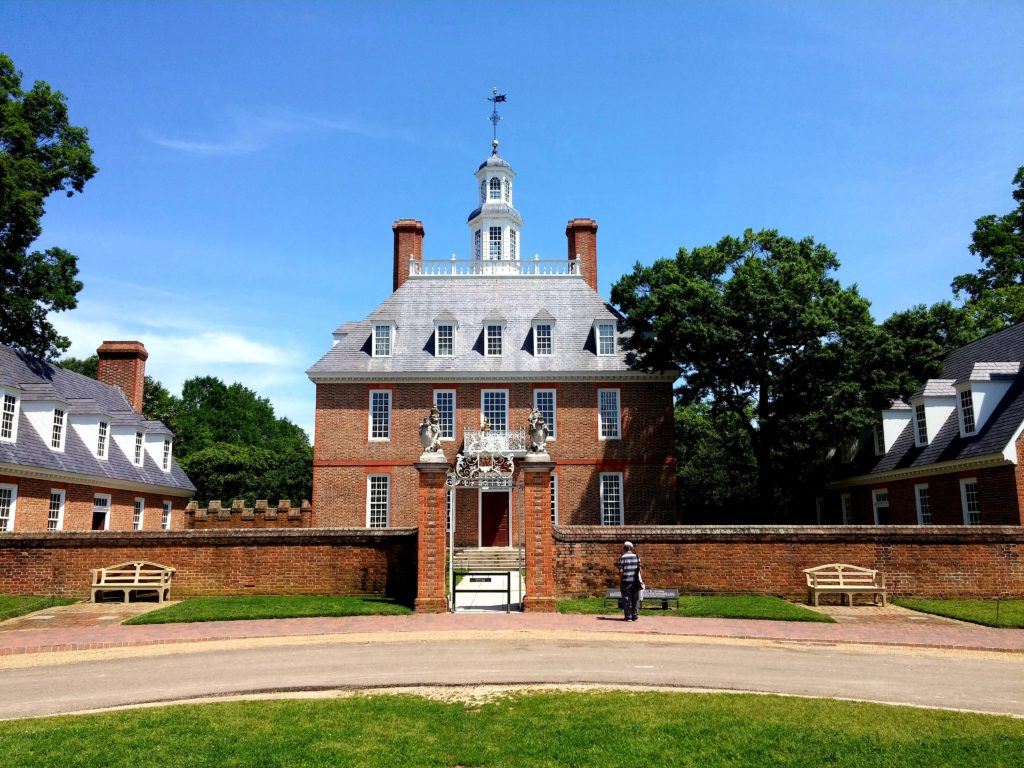 The quaint towns of Jamestown, Yorktown, and Williamsburg make up Virginia's Historic Triangle. Here you'll find five important sites that have great significance in the origin story of the United States. If you're heading here from Washington, DC, you can check out the Historic Triangle on this full-day tour.
April is just the right time, too, because most people visit during the summer and fall. Springtime means plenty of wildflowers in bloom as well, which provides a beautiful backdrop to your history adventure.
19. Outer Banks, North Carolina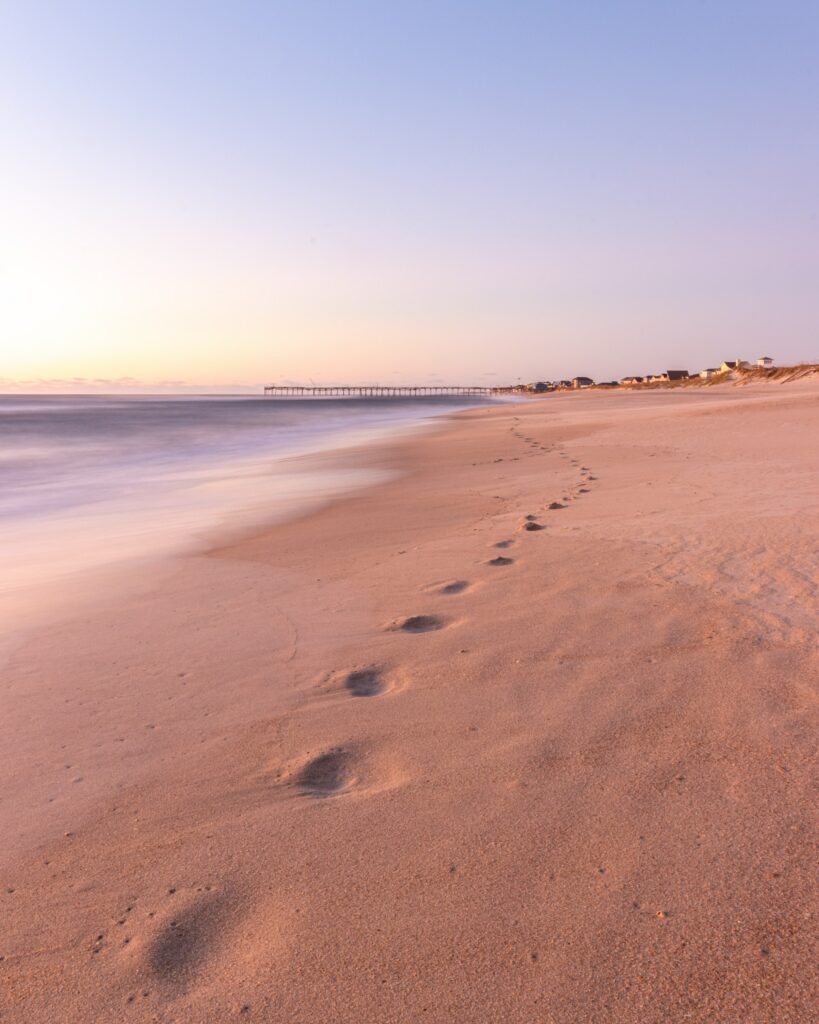 High humidity and scorching temperatures make summer a tricky time to visit the Outer Banks, although it tends to be the most popular season. That's why I recommend this Southern gem in April instead. Temperatures hover around the high 60s, and although you might see some rain, the peace and quiet you'll find makes it worth it.
Spend a day at Nags Head Beach or see wild horses traverse sand dunes in nearby Corolla. April is also a great time to try your hand at kite-boarding or other water sports. Book a lesson at Kitty Hawk Kites!
20. Atlanta, Georgia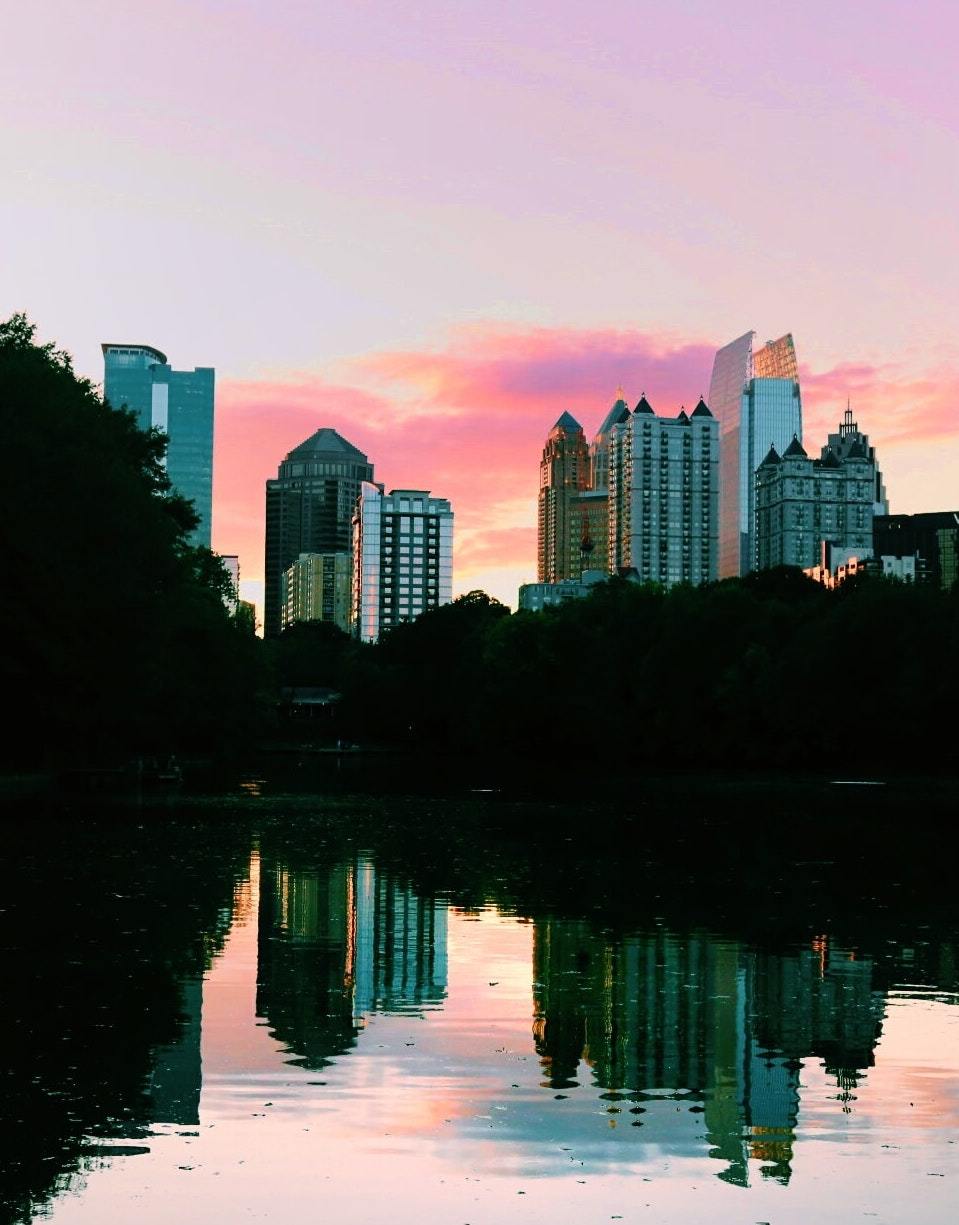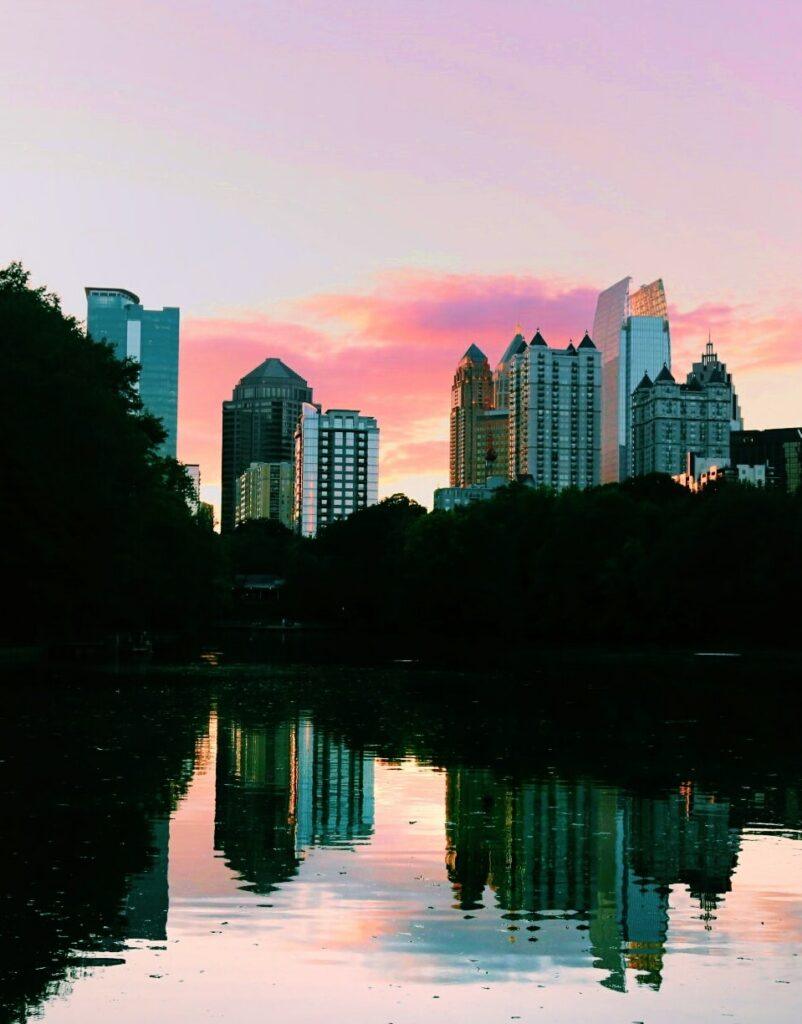 Let's be honest, this is an incredible place to visit any time of year. With so many things to do (many of them free!) in Atlanta, you might be overwhelmed with options, which isn't such a bad thing. Visiting in April means you'll avoid the intense temperatures of summer, while also being able to take advantage of the many outdoor festivals in town.
Celebrate the arts, food, and music at the Dogwood Festival in Piedmont Park, or catch a movie at the Atlanta Film Festival, both of which happen this month. You'll also be able to see flowers in full bloom in the parks, which make this charming city even more lovely.
21. Crystal River, Florida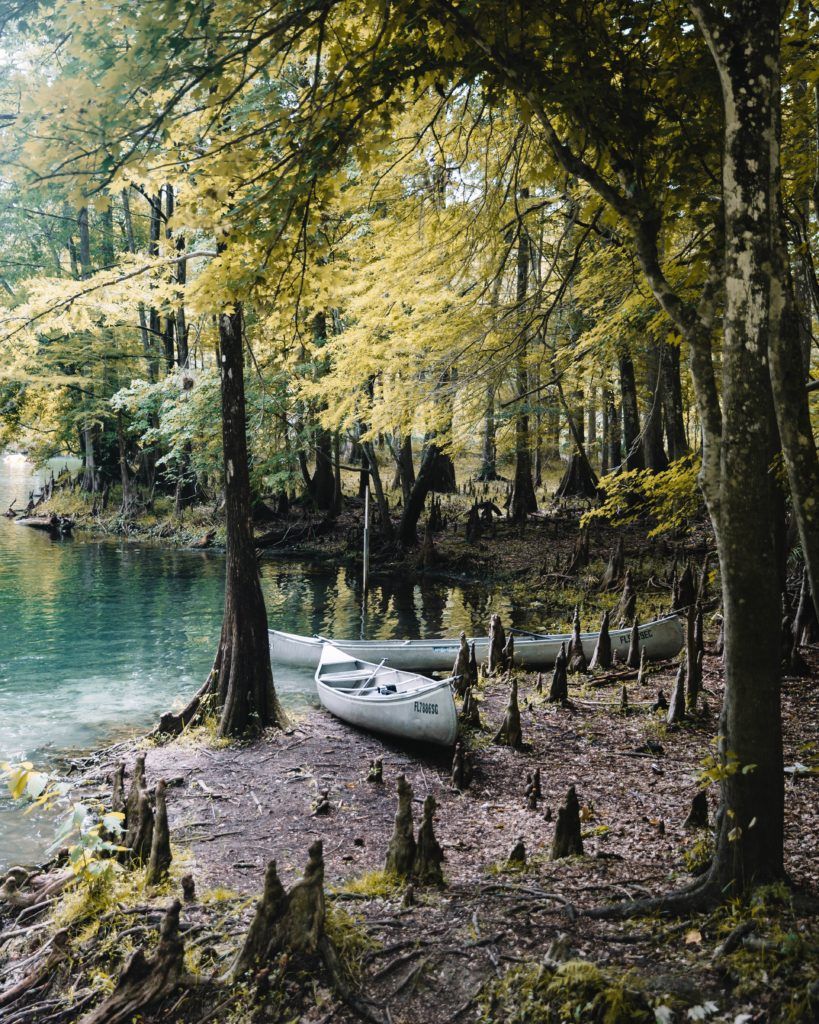 Crystal River is the only place in Florida where you can legally swim with manatees. While winter is peak manatee season, and therefore yields the most visitors, you can find them here all year round. Since April is at the end of the season, you get the best of both worlds: plenty of manatees, with very few crowds.
The two best places to find these gentle creatures are Two Sisters Springs and Homosassa Springs. Consider this tour if you want to get up close to the manatees in their natural habitat.
Pin me for later: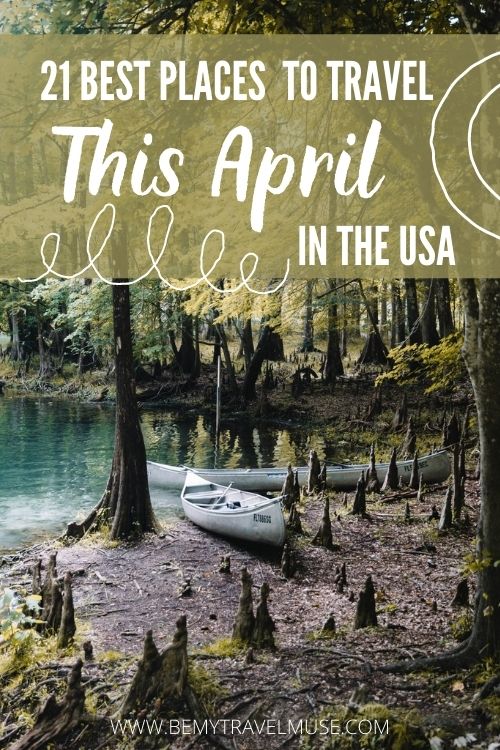 ***
From sea to shining sea, from the rocky California coast to Florida's springs, you're sure to find something magical in the US in April.
Are you heading out for a springtime trip? Let us know where you'll be going this April!