Qualcomm's latest flagship chip the Snapdragon 8 Gen 2 Mobile Platform comes with prominent advancements like AI sensing camera, and Hardware-Accelerated Ray tracing support on smartphones. Ray-tracing will change the way you game on phones, once games with ray-tracing support get released soon. Let's talk about all the features of the SoC and deeply understand the Ray tracing feature of the Snapdragon 8 Gen 2 SoC.
What's Ray Tracing and Why it is a Big Deal in Smartphones?
Ray Tracing is a new graphics rendering technique that renders the light in games to behave exactly as it does in real life. Like, you will see it getting elected or reflected off surfaces exactly as you see in real life. This was a really big deal when it got released with RTX series GPUs by NVidia back in 2018. Later it was adapted by AMD in its Radeon 6000 series GPUs with dedicated Ray Tracing cores.
The reason it is a big deal in smartphones is that Ray tracing is a very graphics-intensive task for a GPU, and desktop GPUs come with dedicated cores to handle it. Software-based ray tracing has been there for a while but it does not work as effectively as hardware-based Ray tracing. This makes the game looks so realistic and it's so effective that some old games got remastered by fans with Ray tracing support.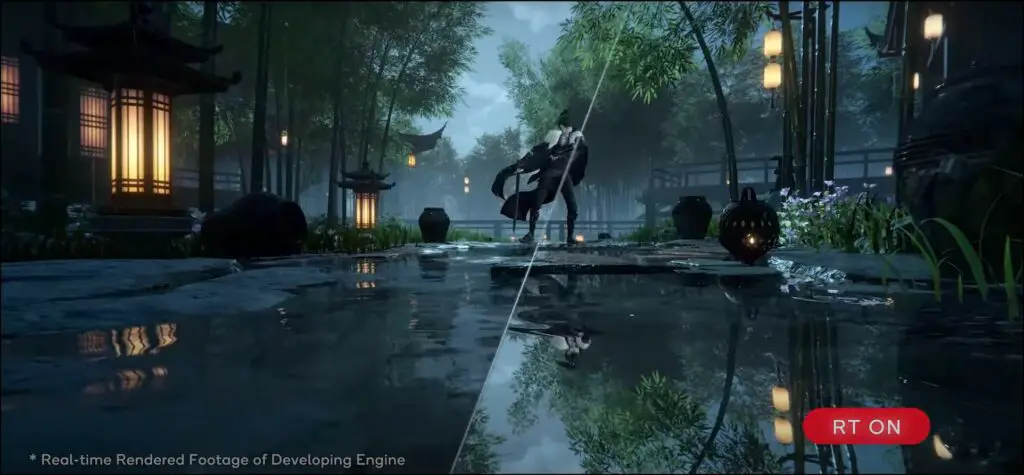 If mobile game developers adopt ray tracing in their future games, we get to see beautiful graphics in future mobile games. And don't forget the support for the Unreal Engine 5 MetaHumans framework for more realistic human characters. These technologies will make mobile gaming more popular than it already is.
Qualcomm is not the First One
Qualcomm is not the only one working on Ray tracing, as Samsung and MediaTek also have Ray Tracing support in their latest and upcoming chips. For Samsung, it is Exynos 2200 with its new Xclipse GPU and for MediaTek, their upcoming CPU with Ray Tracing is called Dimensity 9200. MediaTek even claimed a solid 30 fps with ray tracing turned on in the game.
Right now, Galaxy S22 is the smartphone that comes with Ray Tracing support. Sadly there are no games available right now to try that feature. MediaTek Dimensity 9200 made its debut in the recently released Vivo X90 Pro. This chip will also be seen, next year in smartphones like the Asus ROG series, Xiaomi, Oppo, and Vivo, etc.
Upcoming Phones with Snapdragon 8 Gen 2
With the release of Snapdragon 8 Gen 2, Qualcomm has confirmed the list of smartphones that will use the new chip. The list includes Samsung, Xiaomi, OnePlus, Motorola, IQOO, and RedMagic. Samsung Galaxy S23 will feature this chipset next year and it may be one of the first smartphones to make a global debut with 8 Gen 2. Xiaomi has also confirmed its upcoming Xiaomi 13 series flagships will also be powered by Snapdragon 8 Gen 2.


OnePlus also announced that the upcoming OnePlus 11 series smartphones will feature Snapdragon 8 Gen 2 chip. In more announcements; the Oppo Find series, IQOO 11 series, Moto X40 and RedMagic 8 series will use this new chip next year. Here's the full list of phones.
Oppo Find X6 Pro
Samsung S23 Series
Xiaomi 13 Series
ASUS ROG
Honor
Vivo X90 Pro +
OnePlus 11
Moto X40 / Edge 4o
IQOO 11
Red magic 8 Pro
Nubia Z50
Meizu
Upcoming Mobile Games with Ray Tracing
There isn't any game that supports ray tracing, as of now. The only title is "Arena Breakout" by Tencent-backed Developers showcased by MediaTek with a demo of Ray Tracing in Dimensity 9200. Which is in the beta stage and available to play in limited regions
You can try this game right now on your smartphone but don't expect ray-tracing features in the game right now. Other titles mentioned by Qualcomm like War Thunder Edge and Justice Mobile will support Ry tracing from day one.
Qualcomm Snapdragon 8 Gen 2 Specifications
Now, that we have learned about Ray tracing on Snapdragon 8 Gen 2. Let's have a detailed look at other specs of this new flagship mobile platform.
CPU: Three Core Clusters
The new Snapdragon 8 Gen 2 is based on a 4nm fabrication process and comes with three core clusters including one Cortex-X3 core as the prime core running at 3.2 GHz. It has four performance cores running at 2.8 GHz and three efficiency cores running at 2.0 GHz. According to Qualcomm, this new core cluster arrangement delivers a 40 percent performance bump over the previous generation without using more power.
AI Engine
Qualcomm's Hexagon processors enable hardware-level microtile inferencing to computer-complex neural networks. The Hexagon Direct Link allows the cores to connect via a physical link to reach higher performance. The new AI engine also includes the  AI Sensing hub that enables ultra-low power for audio, sensors, and an always-sensing camera.
New ISP: Up to 200 MP Camera
The new Spectra ISP in Snapdragon 8 Gen 2 supports up to three sensors with 18-bit color depth. It does support up to 200MP single camera with the latest features like AI-based auto exposure and autofocus. This SoC is capable of recording up to 8K 30 fps videos or up to 4k 120 fps videos with slow motion up to 960 fps.
Display
The Snapdragon 8 Gen 2 supports displays up to 4K UHD resolution at 60 Hz or a QHD+ resolution at 144Hz refresh rate. It does come with HHR support including HDR10, 10+, and Vivid. It supports up to 10-bit color depth with Rec. 2020 color gamut.
GPU: Ray tracing for mobile
According to Qualcomm, the new Adreno 740 GPU delivers 25 percent improved performance and 45 percent more power efficiency. It supports Real-time ray tracing, a post-processing accelerator, and Vulkan 1.3 API for improved Vulkan performance on smartphones. This new Adreno GPU promises more realistic human characters for smartphone games.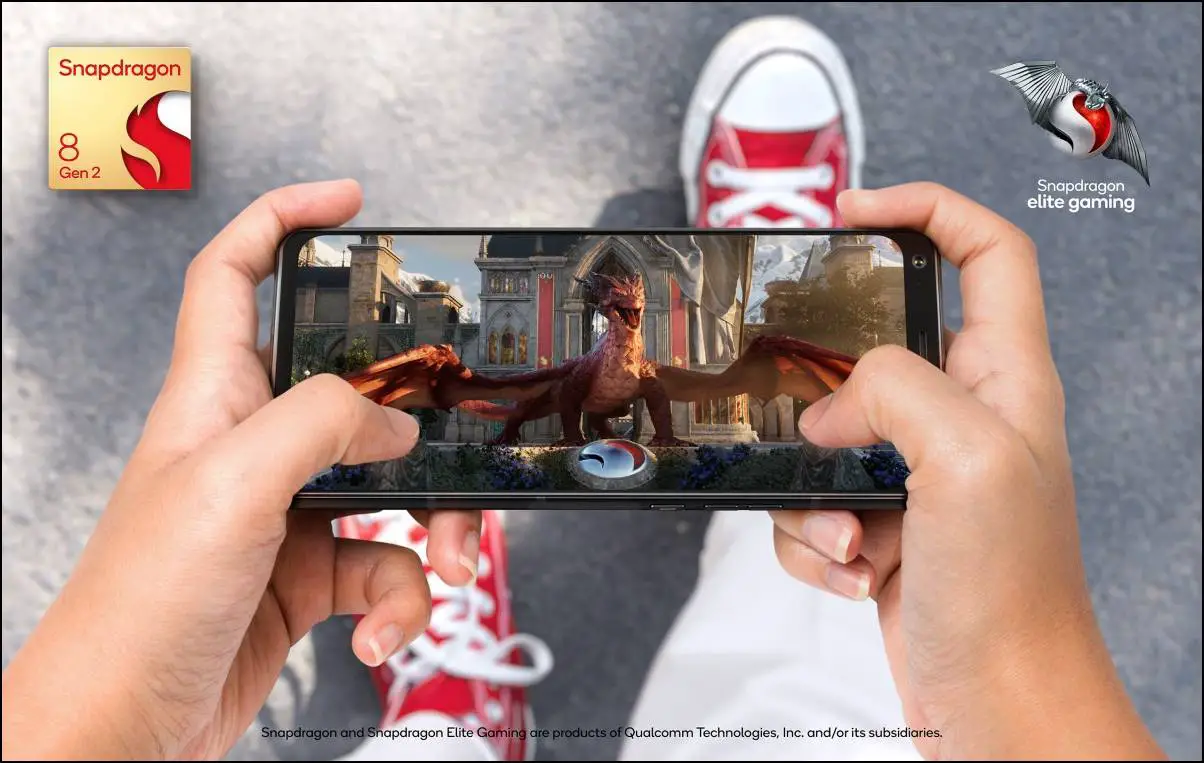 Connectivity: Wi-Fi-7
The new Qualcomm FastConnect 7800 mobile connectivity chip brings support for Wi-Fi 7 with double the speeds compared to Wi-Fi 6. It comes with VR-class ultra-low latency and supports dual Bluetooth, LE Audio, and Spatial audio for a better sound experience.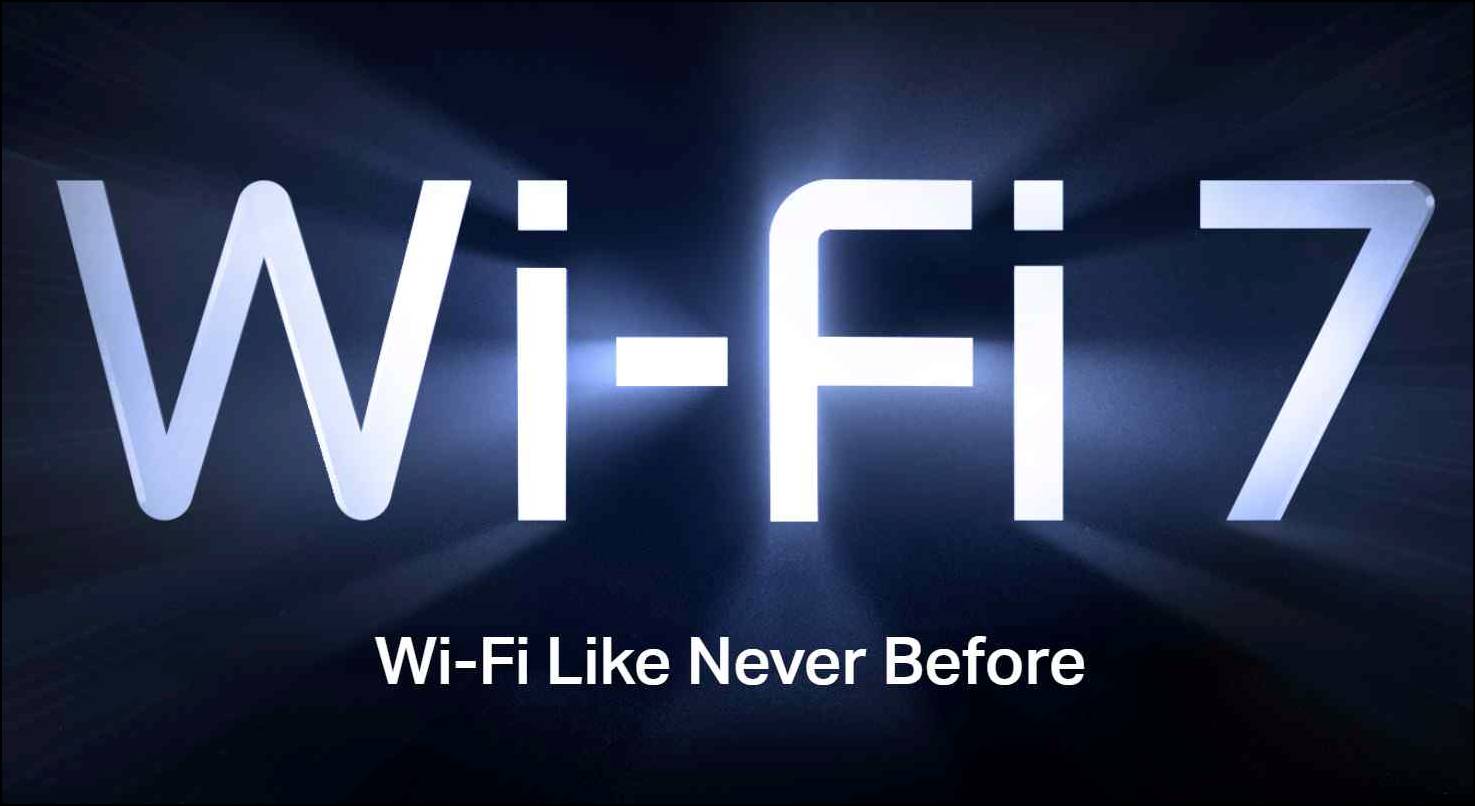 It boasts an upgraded Snapdragon X70 5G modem that still supports everything from X65 5G plus some new features. Qualcomm upgraded some features in the new modem like Smart Transmit 3.0 and 5G PowerSave Gen 3. It still supports multiple SIM cards in different configurations with the Dual Sim Dual Active feature.
Wrapping Up: Snapdragon 8 Gen 2 with Ray Tracing
The future of Ray Tracing will take some time to shape up for smartphone games. We need to wait for some time to see how powerful it is. To make things a bit spicier, mobile game developers should remaster some old games with Ray Tracing support.
Also, Read:
You can also follow us for instant tech news at Google News or for tips and tricks, smartphones & gadgets reviews, join GadgetsToUse Telegram Group or for the latest review videos subscribe GadgetsToUse YouTube Channel.