What Does Low Power Mode Do On Mac? Should You Use it? Pros, Cons
The macOS 12 Monterey introduced the Low Power mode to Mac devices to help reduce battery usage when your MacBook is running low on juice. But the question is, what does low power mode do on MacBook to reduce battery drainage, should you use it, and what are its pros and cons? Read on to learn everything about the battery-saving feature on Mac.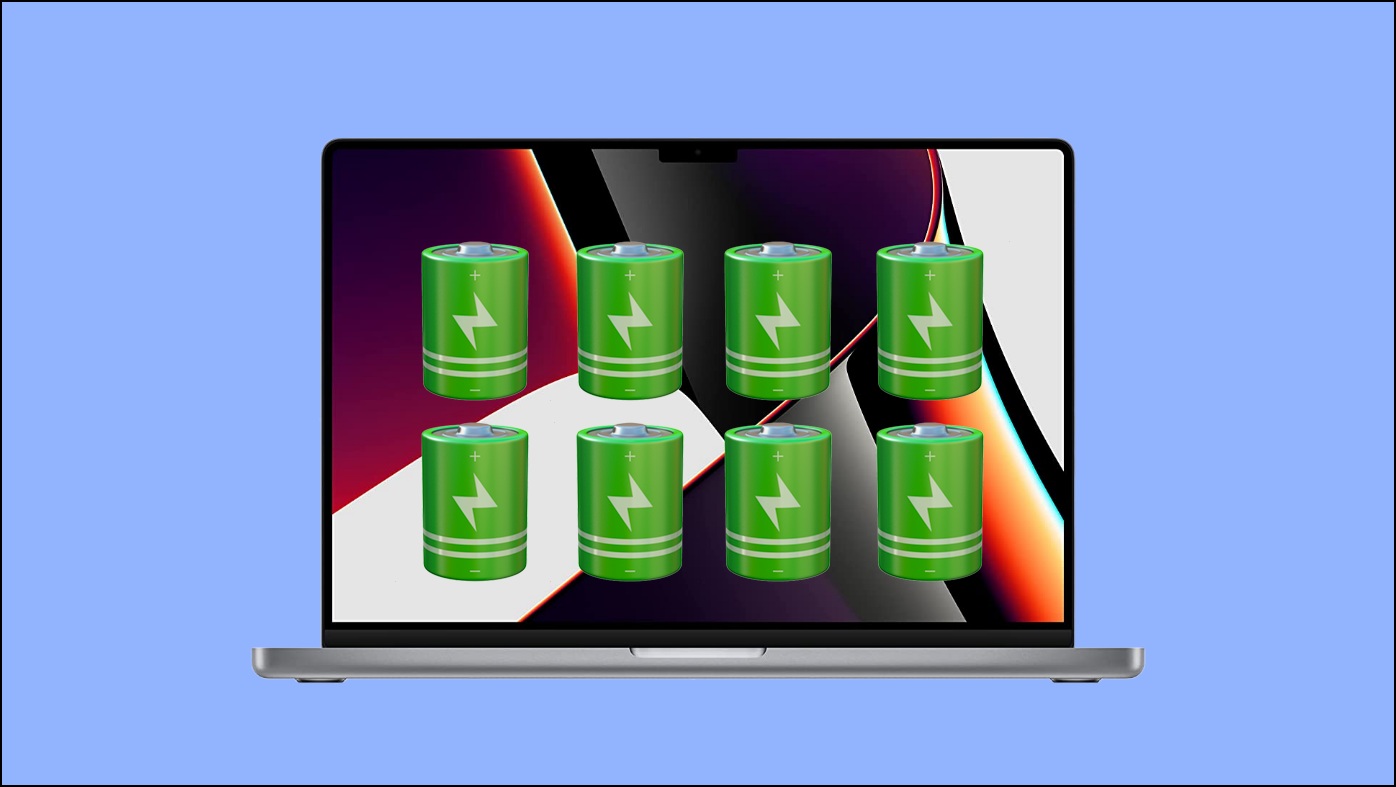 What is Low Power Mode on Mac?
The Low power mode for the Mac is designed to increase the battery life of your MacBook. It does that by reducing background running processes, dimming the display, and underclocking the CPU of your device. This will give you a slight boost in battery life at the expense of performance.
Besides, Apple also offers Optimized Charging to increase battery longevity by slowing down charging past 80 percent. Here's more on limiting charging to 80 percent.
What Does the Low Power Mode Do on Macbook?
You might have used Low power mode on your iPhone before. If so, then the Low power mode on the Mac will feel familiar to you. Here is what it does to help reduce battery consumption:
Decrease the brightness of your Display.
Underclocks CPU and GPU speed to consume less power.
Alerts apps to reduce energy consumption.
Reduces background tasks and syncing process.
It does not drastically lower the performance of your device but just enough that you should not notice any difference in day-to-day tasks like typing or browsing the web. But we do not recommend carrying out heavy tasks.
How to Enable Low Power Mode on Your Mac?
Unlike iPhones, you do not get a prompt to enable Low Power mode when your device is running out of battery, so you will have to turn it on manually. Here are the steps to enable Low Power mode on your Mac.
Step 1: Click the Apple icon in the menu bar on the left.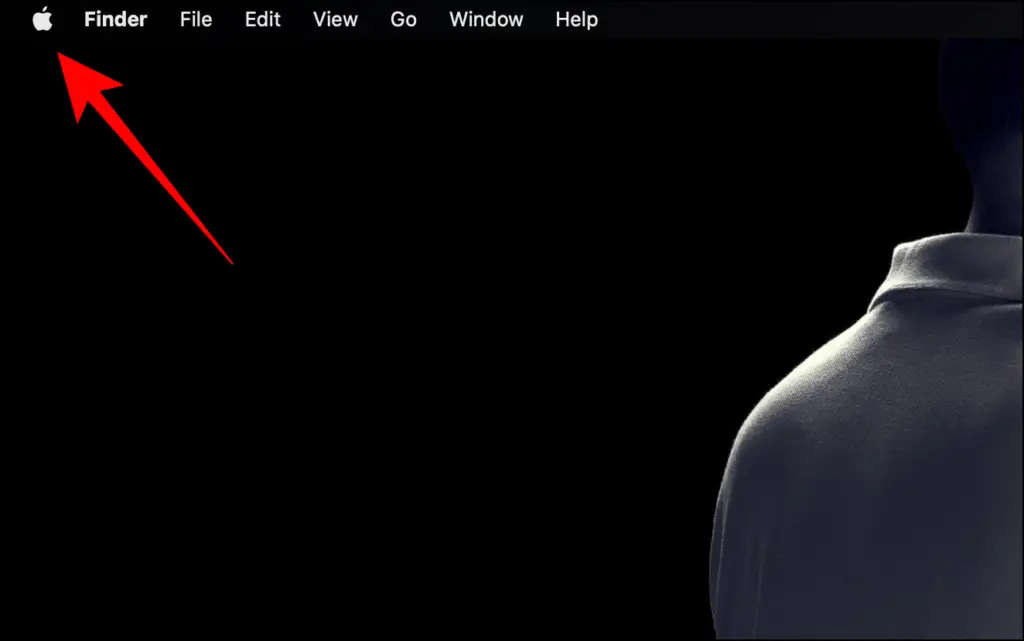 Step 2: Go to System Preferences…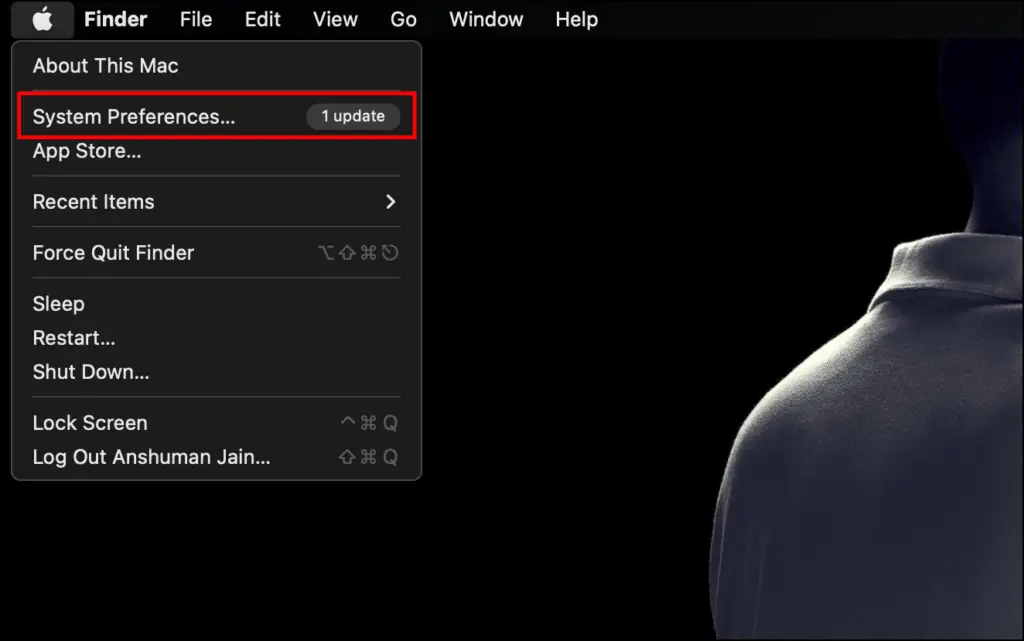 Step 3: Here, click on Battery settings.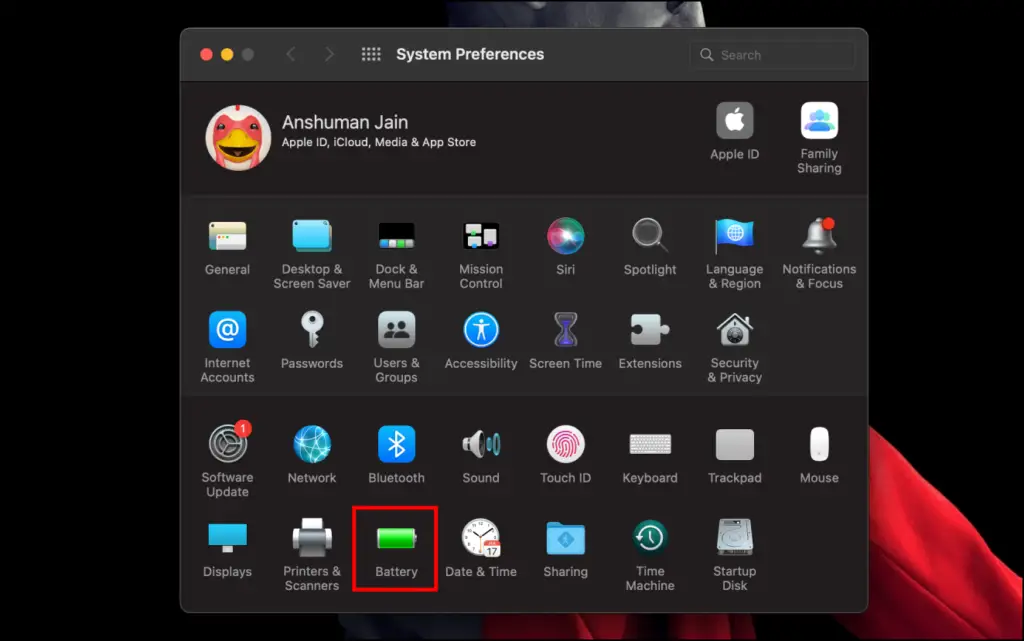 Step 4: Click on the Battery option.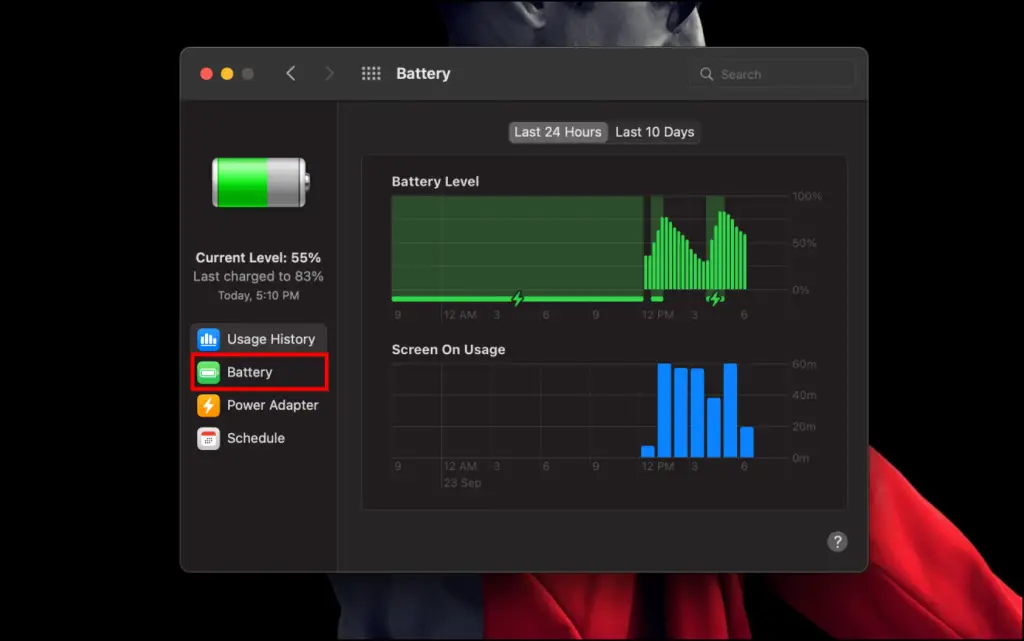 Step 5: Tick the box for Low power mode.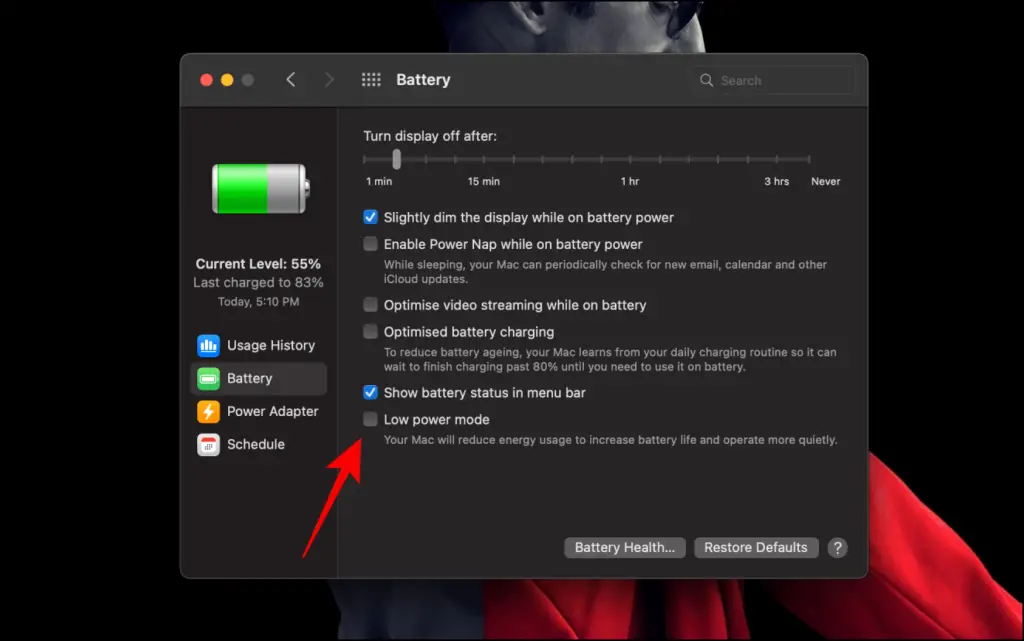 On the latest macOS Ventura, click the drop-down menu next to Low Power Mode. You can set it to Always to turn it on or make it run only on the battery or power adapter.
Does Low Power Mode Affect Mac Performance?
As discussed above, using the Low power mode on your Mac will underclock the CPU and GPU, so it consumes fewer resources and thus consume less battery life. This affects the performance of your device, and here's a practical test of the same.
To begin with, we ran GeekBench 5 on the intel MacBook Pro 13″ with Touchbar in both- normal and low power modes. With Low Power mode enabled, results clearly show a drop in performance. The multi-core scores dropped by 18%, and the single-core scores dived by 25%.
Low Power Mode Off
Low Power Mode On
On running the same test on MacBook Air M2, the multi-core score was reduced by around 40%, from 8951 to 5288. Similarly, the single-core performance in the synthetic benchmark dropped from 1937 to 1092.
Low Power Mode Off
Low Power Mode On
Evidently, the Low Power mode seems to be a lot tighter on the M2 chip. But again, there's a difference in the base-level performance of both machines, to begin with.
Pros and Cons of Low Power Mode
The Low Power mode is a thoughtful addition to Mac devices, especially for MacBook users. However, it does have its fair share of advantages and disadvantages mentioned below.
Pros:
Helps extend battery life by 10-15%.
Foreground apps and continuity features are not affected.
Useful for older MacBooks.
Everyday tasks work fine.
Cons: 
20-40% drop in performance.
Apps take longer to launch.
Slower Airdrop transfer speed.
Heavy tasks can get affected by the drop in performance.
All-inclusive, the Low Power mode is for users who want to carry out light tasks while saving the maximum battery possible when traveling or without a power supply. Otherwise, it does not make much sense to keep it enabled on your machine.
Frequently Asked Questions
Q. Should You Use Low Power Mode on Mac All the Time?
If you have a power supply, we would not recommend using the low-power mode all the time. Leaving it on can also lead you to miss notifications, as apps might not sync in the background.
Q. Which macOS Devices Support Low Power Mode?
Devices running macOS 12 Monterey can use the Low power mode, as the feature was introduced with this update.
Q. Why Am I Unable to Find the Low Power Mode on Mac?
The low power mode is available in the Battery settings of your Mac device. To access it, go to System Preferences… > Battery > Battery option > Low power mode. If you cannot find it here, update your system to macOS 12.
Q. Does Low Battery Mode Causes a Performance Drop?
When you enable Low power mode, your device will lower the clock speed of your CPU and GPU so that they consume less battery. This will cause the performance to drop by 20-40%. The performance won't be noticeable in regular usage if you run the newer MacBooks with the M series chips.
Q. How to Improve Battery Life on Mac?
You can follow the tips below to extend the battery life of your MacBook:
Lower the display brightness.
Use dark mode.
Quit apps that you are not using.
Remove Bluetooth accessories.
Put your Mac to sleep when not in use.
Turn off WiFi if not required.
Wrapping Up
The MacBooks with M-series chips have been optimized quite well. And despite being underclocked in low power mode, they have enough performance to shell out everyday tasks easily. However, in the case of older intel machines, the baseline performance is already low. And using low-power mode on these machines may hamper your productivity.
You might be interested in:
You can also follow us for instant tech news at Google News or for tips and tricks, smartphones & gadgets reviews, join GadgetsToUse Telegram Group or for the latest review videos subscribe GadgetsToUse Youtube Channel.