Finding an overwater bungalow in Bora Bora that won't break the bank can feel like a tropical mirage. You might have to stretch your definition of "affordable," but trust me, these spots offer the best value for your dollar. So, if you're seeking that perfect blend of luxury and budget-consciousness in Bora Bora, let's dive into some of the island's hidden (and not-so-hidden) gems.
1. Maitai Bora Bora – $290/night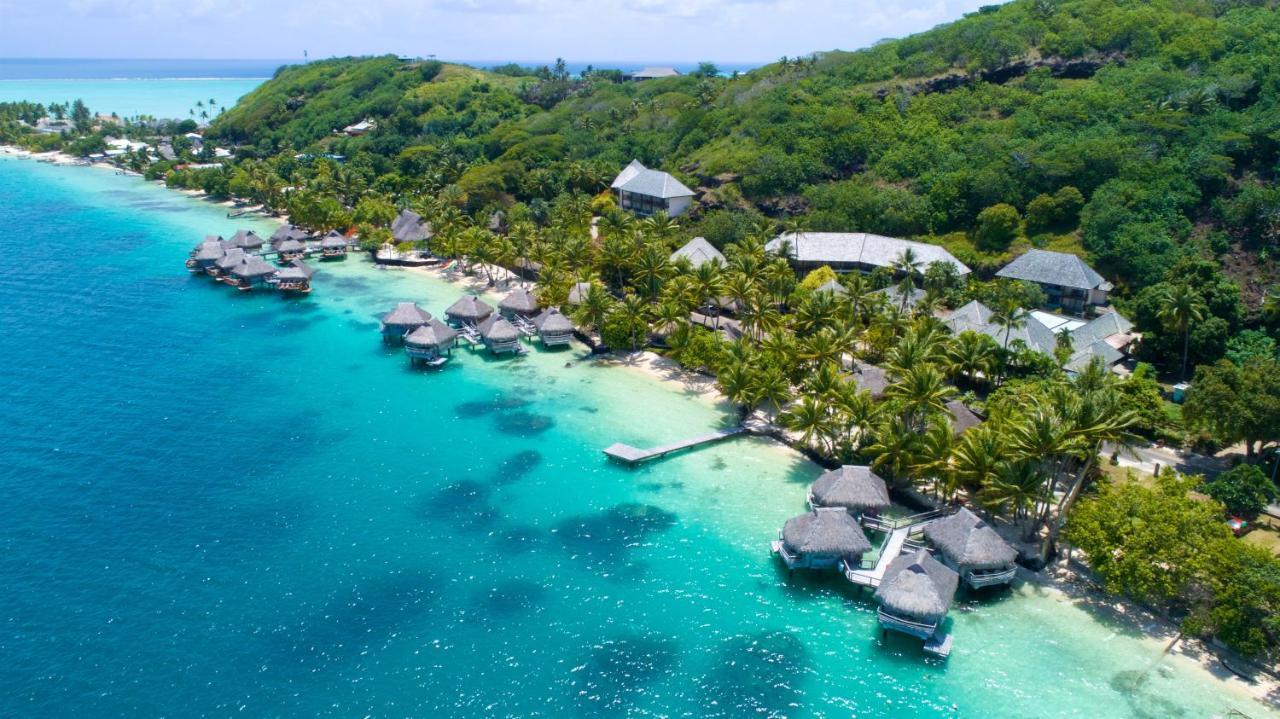 Nestled between pristine waters and lush hills, Maitai Bora Bora offers an experience that goes beyond its midrange price tag. One of its standout features is its environmental stewardship: the resort is dedicated to preserving the beauty of Bora Bora. So you're not just paying for a night's stay; you're contributing to a sustainable future for one of the world's most stunning destinations.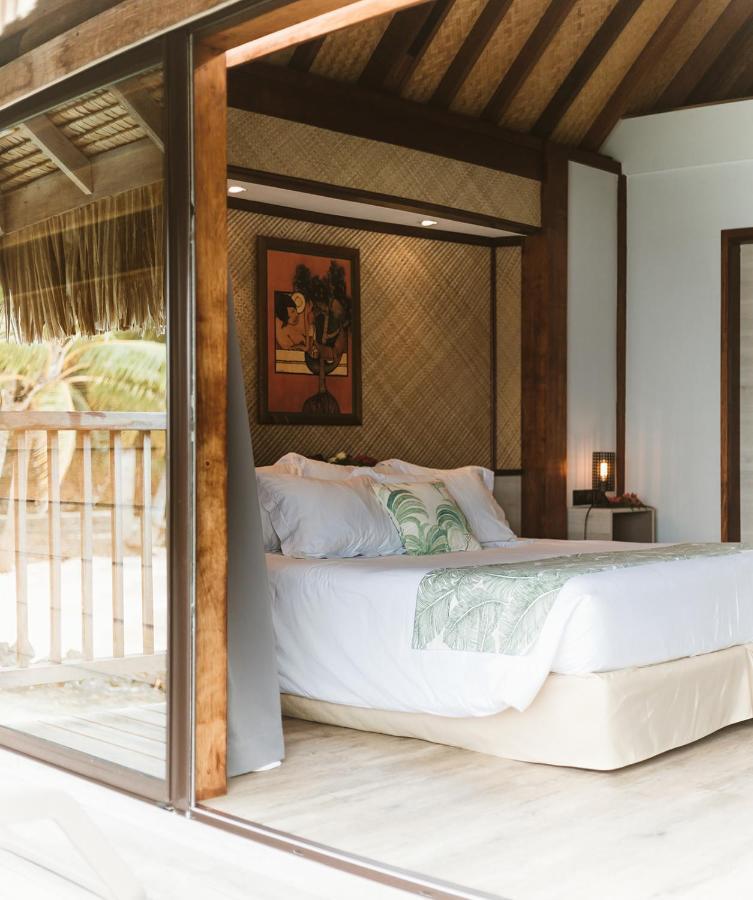 You're never far from authentic Polynesian hospitality here. The resort offers Polynesian cooking classes and local craft sessions, encouraging guests to engage with the island's culture. Other amenities include glass-bottom floors for fish-watching, Polynesian dance shows, and the much-lauded Manuia Bar.
Whether you're enjoying a sunset cocktail or embarking on a lagoon excursion, you'll find that Maitai's charm lies in the details.
2. Oa Oa Lodge – $225/night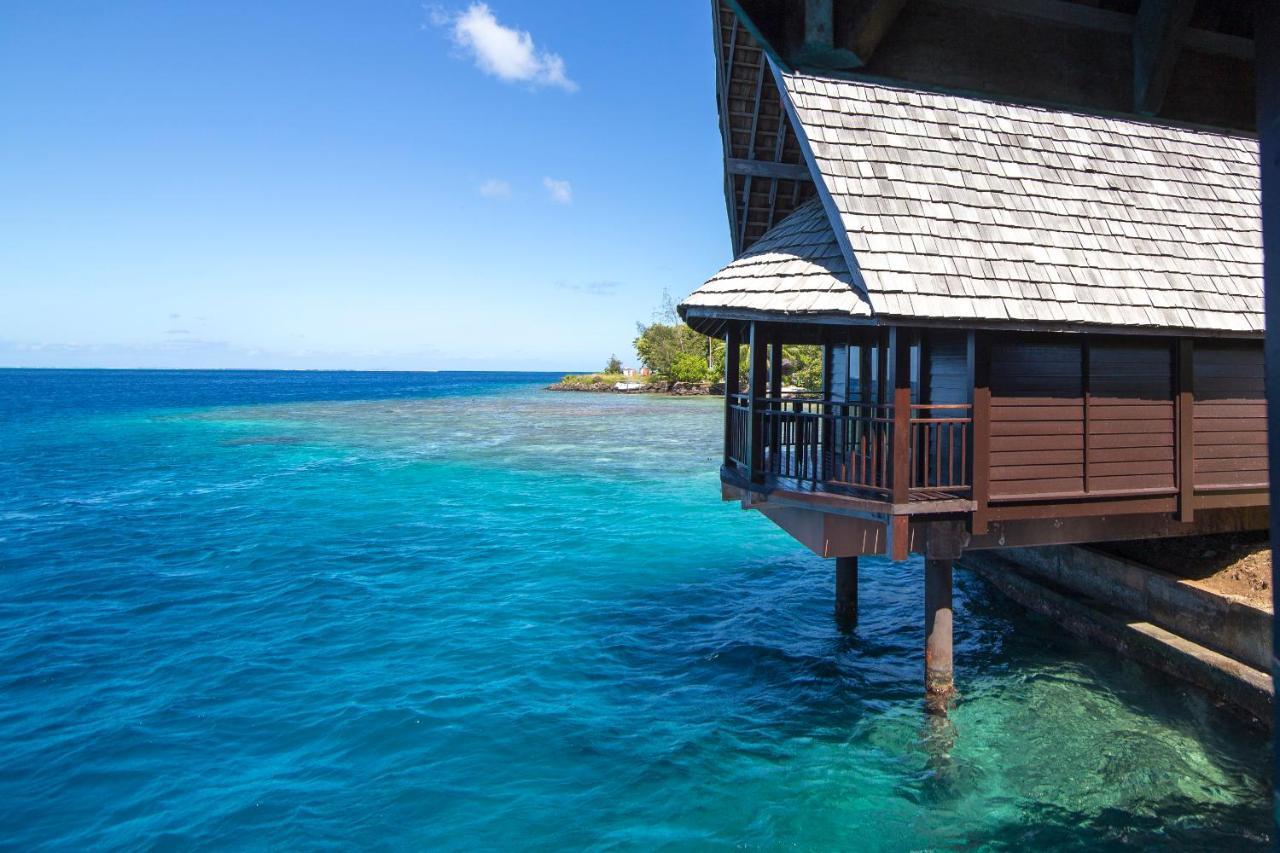 A hidden gem, Oa Oa Lodge is the answer for those looking to avoid the mainstream resort experience. Located on the main island, it provides easy access to shops and restaurants, allowing you to explore Bora Bora beyond the typical tourist traps. The small but inviting pool and the complimentary use of kayaks and bicycles make it easier to enjoy your stay without breaking the bank.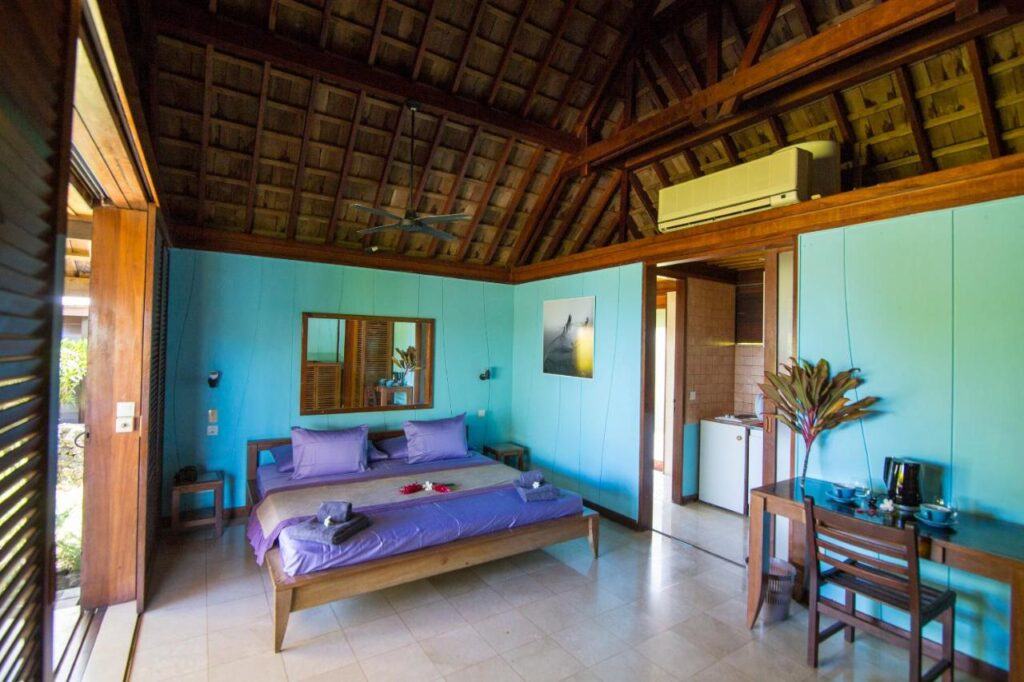 The lodge is far more than just a budget option; it's an invitation to discover the island's day-to-day life. What sets Oa Oa apart is its commitment to a genuine Bora Bora experience. This isn't just about cutting costs; it's about enriching your understanding of the locale. There are activities like fishing trips guided by local fishermen and walks to explore the nearby wilderness, giving you a well-rounded view of island life. If you're looking for an authentic, value-driven stay, this place is your go-to.
3. InterContinental Bora Bora Le Moana Resort – $1400/night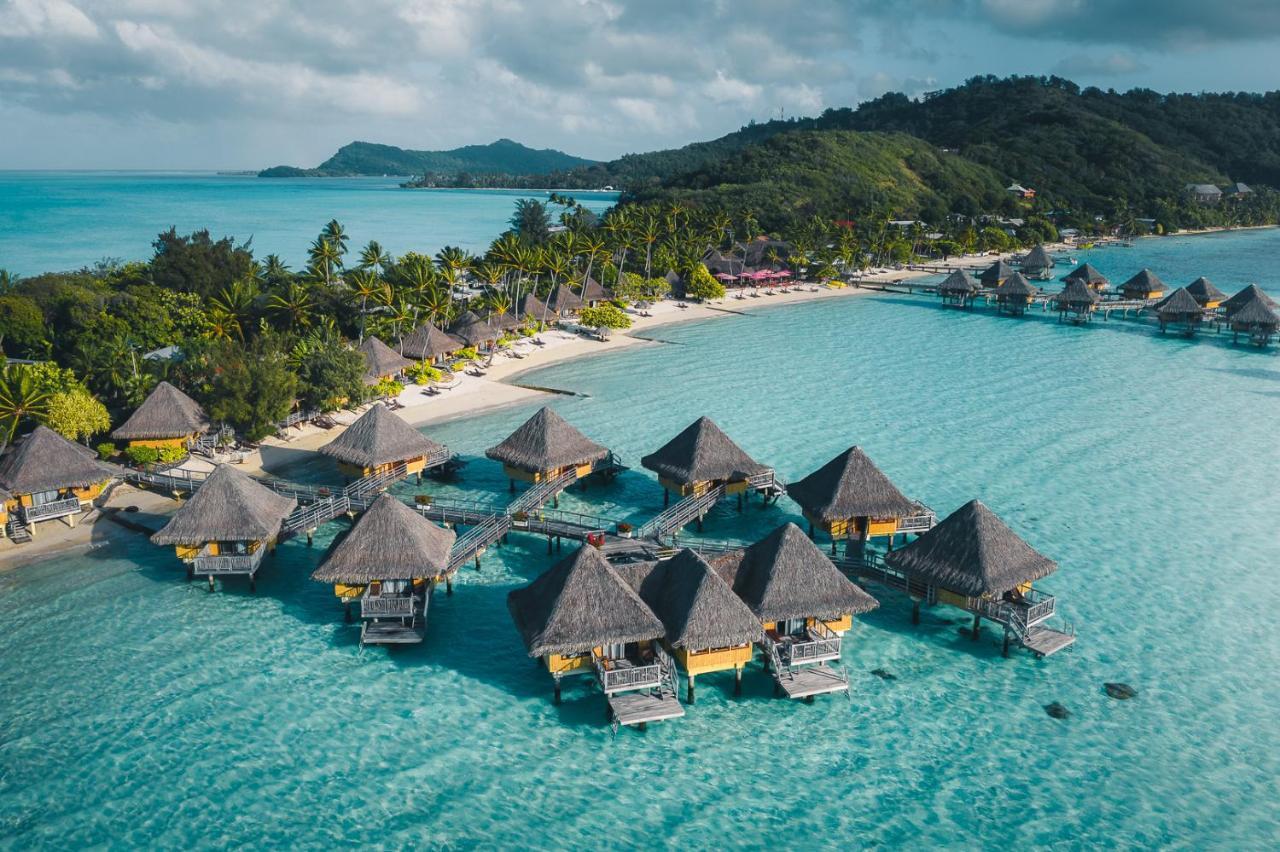 While not the cheapest overwater bungalow on the list, the InterContinental Bora Bora Le Moana Resort, located on the southernmost point of Matira Point, has the atmosphere and amenities to justify stretching your budget a little. Each bungalow provides a breathtaking lagoon view, but what sets this place apart are unique experiences, like shark and ray feeding expeditions, and of course, the ever-Instagrammable infinity pool.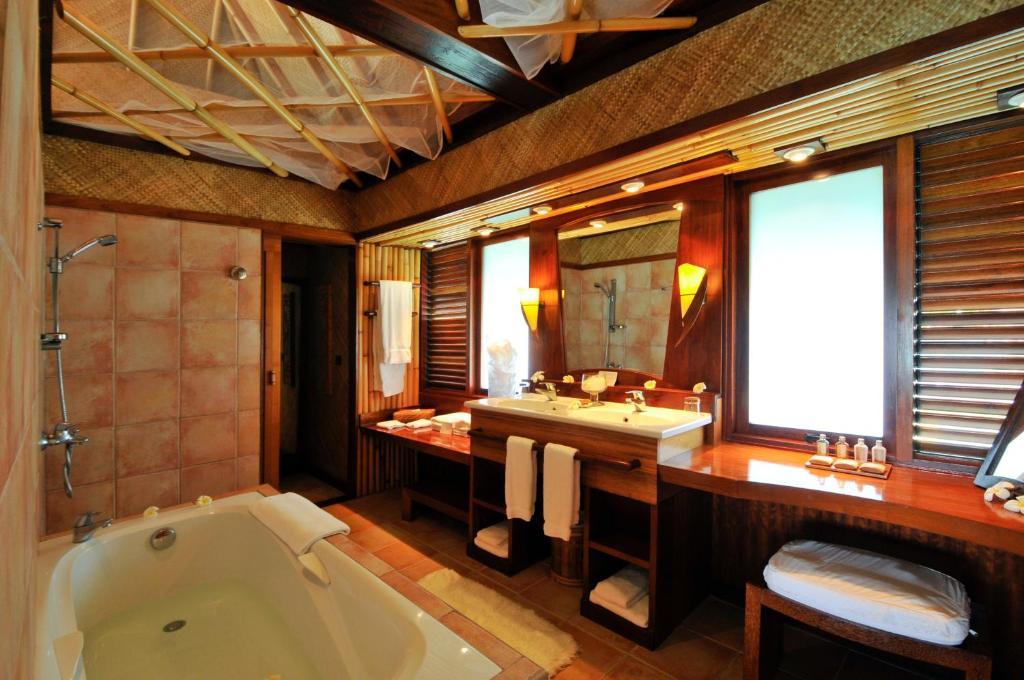 If you happen to be looking for an overwater bungalow in Bora Bora for your honeymoon, this one might fit the bill. It's not the cheapest, but you'll get the best bang for your buck here, and the romantic vibe is unmatched!
4. Le Bora Bora by Pearl Resorts – $1550/night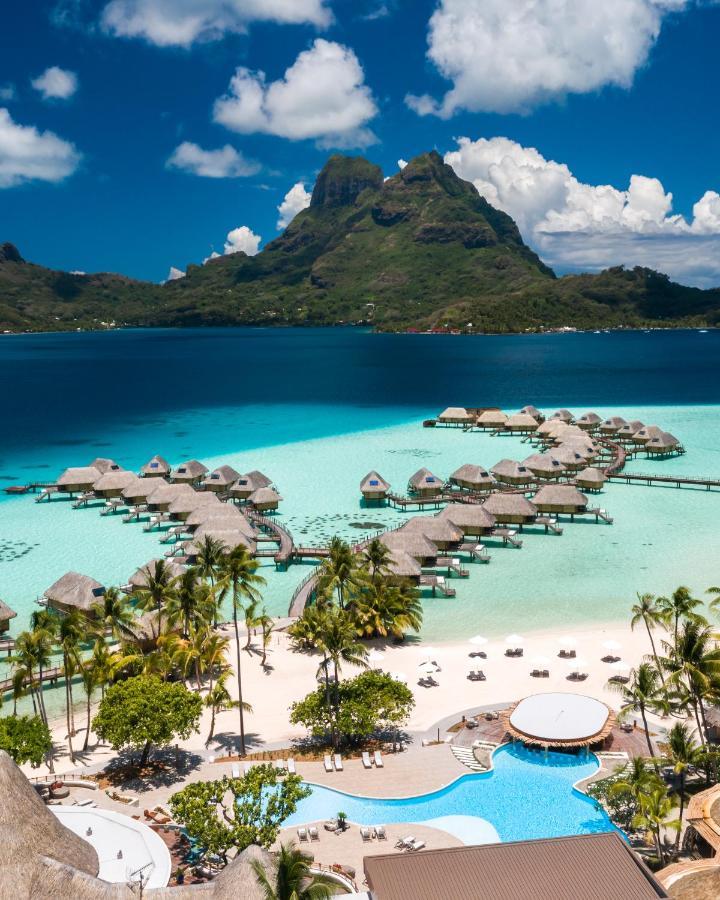 You can embrace the perfect blend of affordability and opulence at Le Bora Bora by Pearl Resorts. Located on Motu Tevairoa, a 10-minute boat ride from Bora Bora Airport, this resort allows you to experience the crystal-clear lagoon without leaving the comfort of your overwater villa. You'll also be captivated by the 360-degree views of the encompassing lagoon and Mount Otemanu.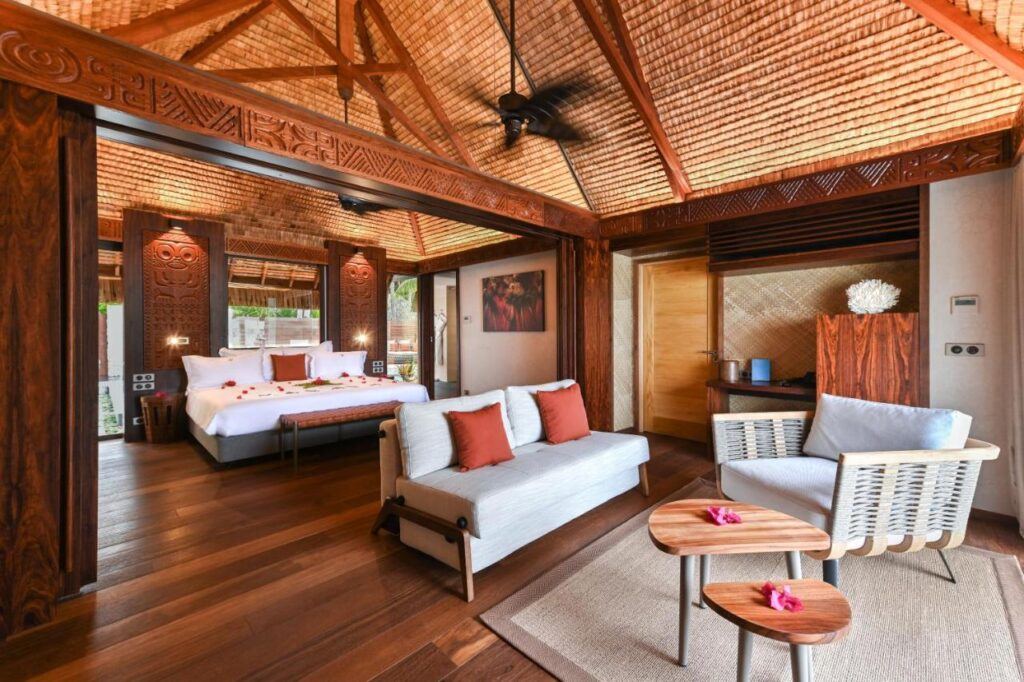 What elevates the experience here is the seamless blend of luxury and eco-consciousness. The resort takes pride in its commitment to sustainability, from its coral nursery aimed at reef restoration to its solar-powered energy solutions. Plus, it offers an on-site diving center, which means you're just a quick dip away from the wonders of the undersea world.
Whether it's your first time in an overwater bungalow or you're a seasoned tropical traveler, Le Bora Bora by Pearl Resorts delivers an experience that marries extravagance with mindfulness.
5. Four Seasons Resort Bora Bora – $1770/night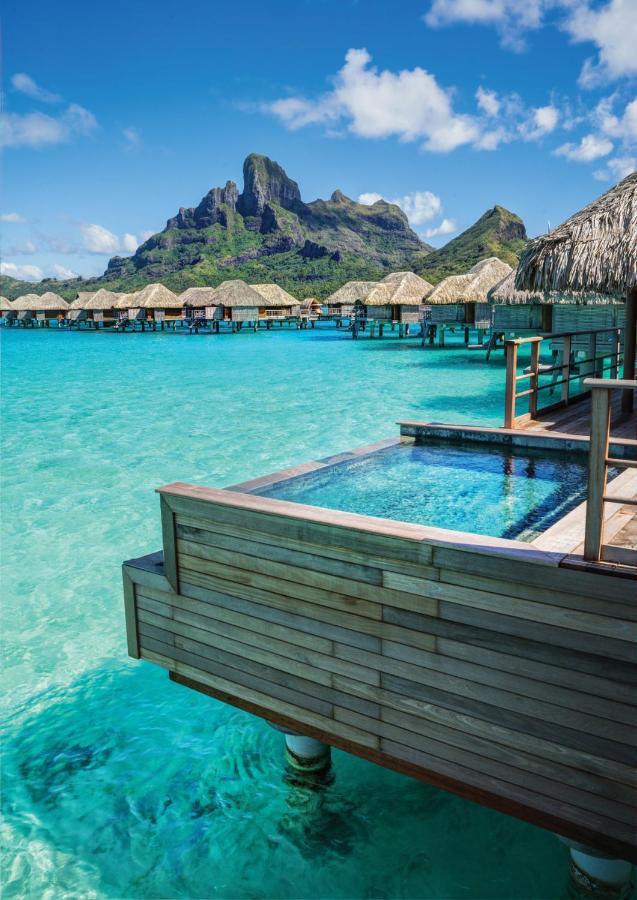 Though on the higher end of the "affordable" spectrum, the sheer grandeur and amenities of the Four Seasons justify the splurge. The overwater bungalows here seem to float effortlessly on Bora Bora's turquoise lagoon and offer views of Mount Otemanu.
From personal plunge pools to a lagoon sanctuary filled with native marine life, the resort offers an authentic yet luxurious Polynesian experience. The service is discreet but always attentive, making your stay effortlessly seamless. If you have a bit more wiggle room in your budget, it's worth splurging for at least one night at the Four Seasons Resort!
***
Finding a pocket-friendly overwater bungalow in Bora Bora might require a little flexibility in your definition of "affordable," but it's definitely not impossible. From the laid-back vibes of Oa Oa Lodge to the sumptuous indulgence at Four Seasons, there's something for every budget—if you're willing to stretch it a bit. What's life without a little splurge, especially when it comes in the form of a tropical paradise?
Which one caught your eye?