The Pakt Travel Backpack makes some big promises, including multiple compartments, capacity to expand to 45L (but still within carry on limitations), and a lifetime warranty.
It also comes with a hefty price tag. But if you travel a lot, want a backpack that can be useful for everyday life as well, and want something that you'll never have to pay to replace, is it worth it?
I've been using the Pakt Travel Backpack for nearly 3 years now and have brought it on nearly every flight since I got it. It replaced all of my other bags because it's that good. Here's everything to know before you buy:
Pakt Travel Backpack's Key Features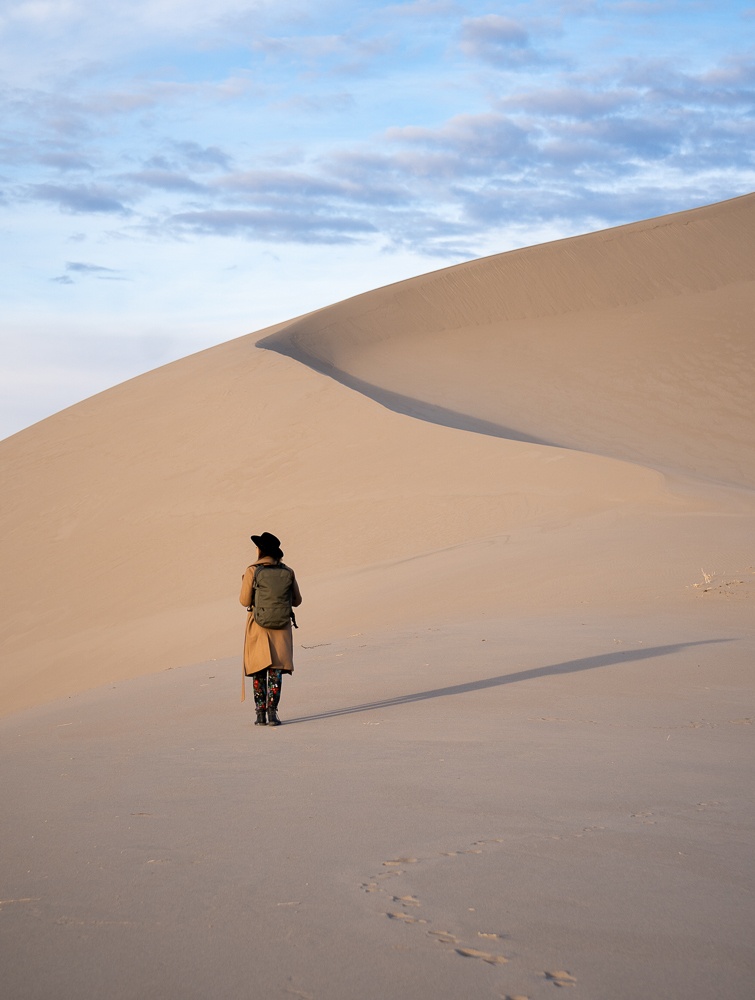 What makes the Pakt Travel Backpack different from other bags?
In a nutshell, it's just easier to use. Here's what Pakt told me when they reached out to ask if I'd test their bag and post about it on Instagram (which I agreed to do, but they didn't ask me to write a blog review, and I wouldn't be doing so unless I loved the bag):
Features a lay-flat dual compartment with zip-around construction.
Top-loading interior, waterproof pocket, removable hip straps that transform into a sling, lockable zippers, secret security compartments and many, many more.
Packs like a suitcase with the comfort of a hiking pack.
Consciously constructed- All fabrics are rNylon (recycled nylon), which can be recycled indefinitely.
Padded laptop compartment fits devices up to 16".
Secure water bottle holder.
Durable construction that is built to last with a LIFETIME warranty.
A luggage pass to slide it onto the handle of a suitcase.
Waterproof pouch that can now be easily removed.
Water resistant exterior.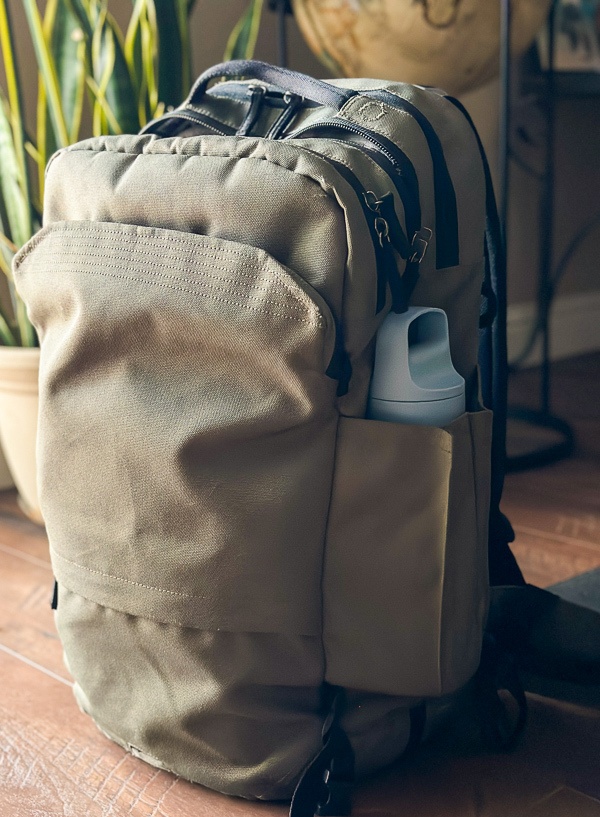 For me, one of the most important features has been the easy zip top access to the laptop sleeve, which perfectly fits my Macbook Pro.
I used to travel with a bag that had the laptop sleeve all the way at the back, which meant I had to pull out almost everything to access it at TSA. I have precheck in the US, but abroad, I was constantly pulling out my whole carry on just to get the laptop out. I confess sometimes I didn't pull it out at all and just decided to say 'oops!' if they found it and wanted a re-screen. It worked a shocking amount of times, but thankfully I don't have to do that anymore with the easy-access top zip.
The new version also has a daisy chain clip on system with an easy to remove inner pouch, plus an expandable front compartment. The water bottle pocket now comes with a toggle to hold the bottle in place, and the waterproof pouch now clips in rather than being a built-in pocket. I like that it's now easy to remove, which would make it the perfect toiletry case.
Bottom line is, this bag is easy to use and can work for almost any situation. Check out more of the features here.
Now that I travel with a baby, and sometimes even travel solo with him, there's just no way I can deal with a complicated backpack, especially doing TSA with a baby.
So far this backpack has been to Nevada, California, Alaska on a cruise, French Polynesia, South Africa, Namibia on my women's Africa trip, Bali, Portugal, Japan, Quebec, Texas, the Bahamas, Utah, Kauai, New Mexico, Baja California, and the list goes on. It's been in humid, extremely cold, and hot climates and done well in all of them. It's been on luxury trips and dusty, rugged trips and handled them both.
Is the Pakt Travel Backpack Comfortable?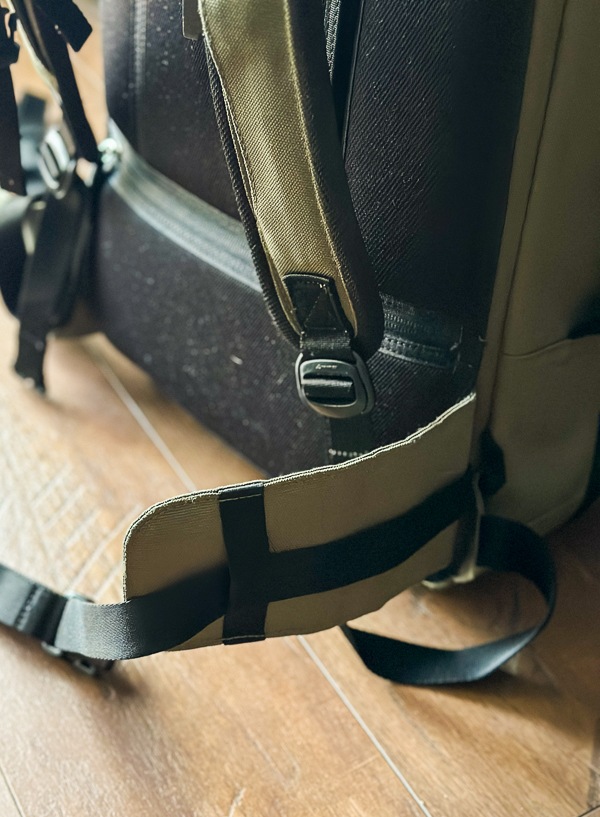 Features don't matter if it's uncomfortable to wear. For me, that means it needs waist straps – and legit ones. None of that single strap BS when the backpack is holding 20lbs of electronics, amiright?
My carry-on always ends up being pretty dang heavy since it's holding cameras, a drone, computer, and lenses.
I keep using the Pakt Travel Backpack because it's got padded straps, fits me well, has pads on the back, and makes wearing the backpack as comfortable as it can be given the weight. It has also had no problem handling all that gear. After years, nothing has broken or even worn down.
The added handle at the top and side is also key, which makes it easy to pull out of the overhead bin. The square, suitcase-style make of the backpack also helps it to store on its side in the overhead bin nicely without tipping over.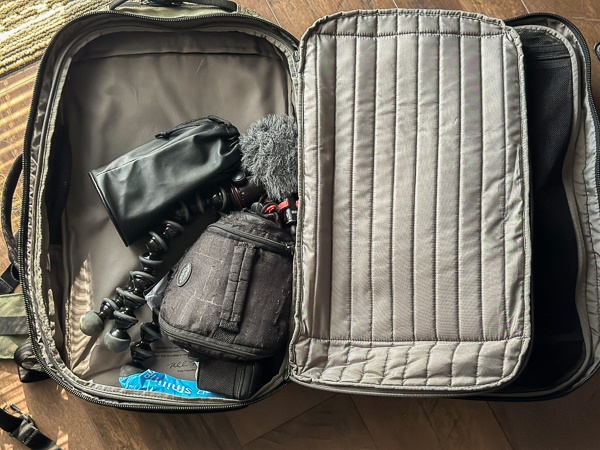 That said, this isn't really a camera or electronics-focused backpack and isn't super padded. It isn't meant to be. I have mostly ditched these types of backpacks because all of the extra padding takes up so much room, I can't fit everything.
I'm careful not to slam the bag down or let it fall, but otherwise, I haven't had issues with electronics breaking, particularly since it can fit so well into the bin on its side that nobody stacks anything on top of it. I can also fit under the seat, but I try to avoid that as I'd have no leg space left.
Is the Pakt Travel Backpack Durable?
I've had several premium bags that over time have had little things break off like clasps, buckles, or other little things. For the amount of times that this bag has gotten caught a little parts of an airplane, it's amazing nothing has broken off. Interview part of that to some key elements, not being plastic, like some of the adjustment strap clasps, and the zippers. I honestly don't think any little thing has broken from this bag, and there are no snags either.
It doesn't look all the different now from when it was brand new. For going on probably a good hundred economy and business class flights by now and a cumulative year of time in motion, that's impressive.
My Experience with the Pakt Travel Backpack
I'll be honest, quite a few companies reach out asking for me to partner with them to review their products, and over the years I've been pretty passionate about PacSafe, and now Pakt. I give the edge to Pakt over the Pacsafe, though, and have sold most of my old backpacks. Pakt is more durable and so much easier to use. There are so. many. pockets. and being able to unzip it like a suitcase makes it much easier to pack and access my items, plus the top zip means I don't have to unzip all the way to reach what's on top.
I've been using this backpack ever since they sent it to me. It immediately demonstrated to me that it was better than anything else I had, and I had kind of a lot of backpacks.
It would have been a tough choice for me to spend over $300 on a backpack, but nowadays, I will only buy luggage with a lifetime warranty. Since the Pakt backpack comes with one, that means I'll never have to buy another one again. Let that sink in. Spend $325 once – for life.
Yes, the Pakt Travel Backpack is worth buying, and I'm not looking for any other backpack any time soon. It checks all the boxes.
*Some links in this post are affiliate links that support us at no extra cost to you when you make a purchase. Everybody wins!