Dreaming of a December escape? There's nowhere like California to make those winter fantasies come to life. From the Sierra Nevada's snow-covered slopes to the Mojave Desert's starlit skies, California offers a stellar variety of experiences perfect for the last month of the year.
So bundle up — or strip down for a hot spring dip — as we explore the best things to do in California in December.
1. Get Cozy in Lake Tahoe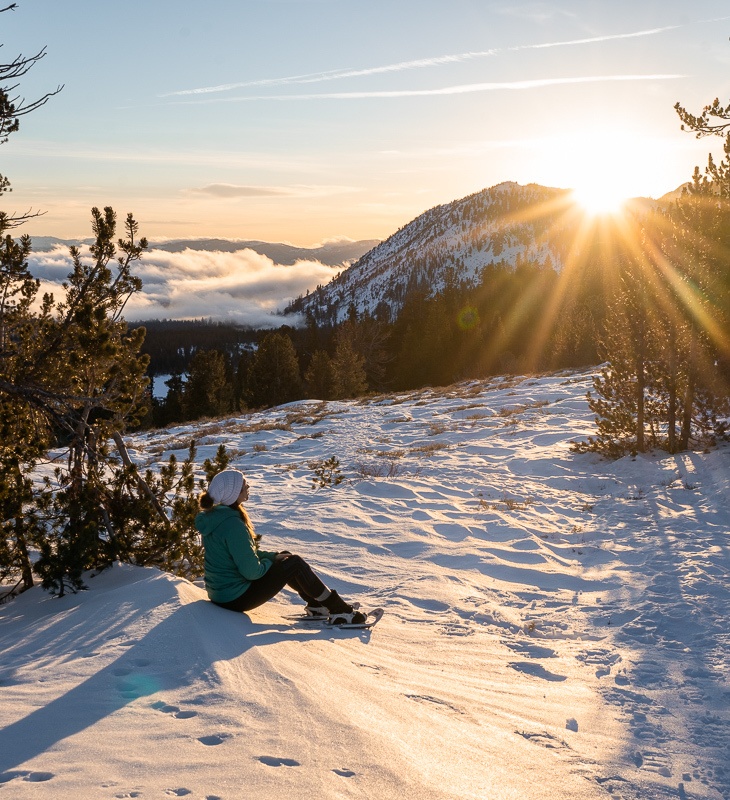 December in Lake Tahoe is a winter daydream come to life, nestled in the Sierra Nevada Mountains, whose scenery transforms into a snowy paradise ideal for every cold-season activity you could imagine. From world-class skiing and snowboarding across various resorts, such as Heavenly and Squaw Valley, to enchanting sleigh rides that'll make you feel like you're in a holiday movie, the options are endless.
But the fun doesn't stop at outdoor adventures. Lake Tahoe also offers unique experiences like the "Magic of Tahoe" holiday light shows, in which the region sparkles in festive brilliance. And don't forget the cozy, cabin-style lodgings that beckon after a long day in the snow, inviting you to relax by a roaring fire with a mug of hot chocolate in hand. What more could you ask for?
2. Visit Hot Creek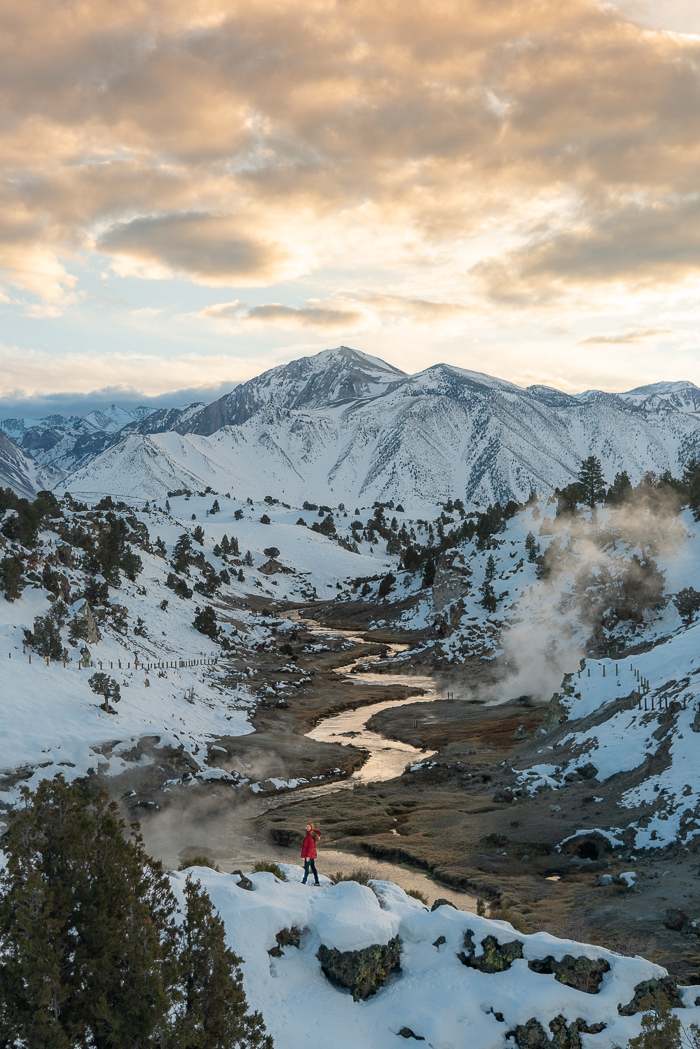 December at the Hot Creek Geological Site is a snow-draped spectacle you'll have to see to believe. The beauty of the natural springs bubbling up through a snow-covered canyon is unmatched, so you can understand why this is one of my favorite places to visit in California in the winter!
The journey here is a bit of a trek this time of year — you'll hike about 1.5 miles each way on a snow-packed dirt road to reach the viewpoints. Snowshoes or at least spikes for your boots are recommended. Although tempting, don't attempt to drive down, as trucks have been known to get stuck. While the waters are too hot to soak in, the site is near other hot springs perfect for a winter dip. The play of sunset light on the snowy landscape? Just the cherry on top.
3. Take a Dip in a Hot Spring
December is a great time to indulge in Mammoth's natural hot springs, especially those off Benton Crossing Road, just south of Mammoth Lakes. If soaking in a natural, steamy pool while surrounded by snow sounds heavenly, this is one of the absolute best things to do in California this month.
These springs are "primitive," meaning they're natural and free. However, due to winter conditions, the dirt roads leading to them are closed, so you'll need to hike or snowshoe about a mile on a mostly flat trail, but don't let the hike deter you. These springs still get visitors, so for a solitary experience, aim for sunrise. Choices like Willy's Hot Spring, Hilltop Hot Spring, and Crab Cooker Hot Spring offer varying views and temperatures, all easily found on Google Maps.
4. Snowshoe to Convict Lake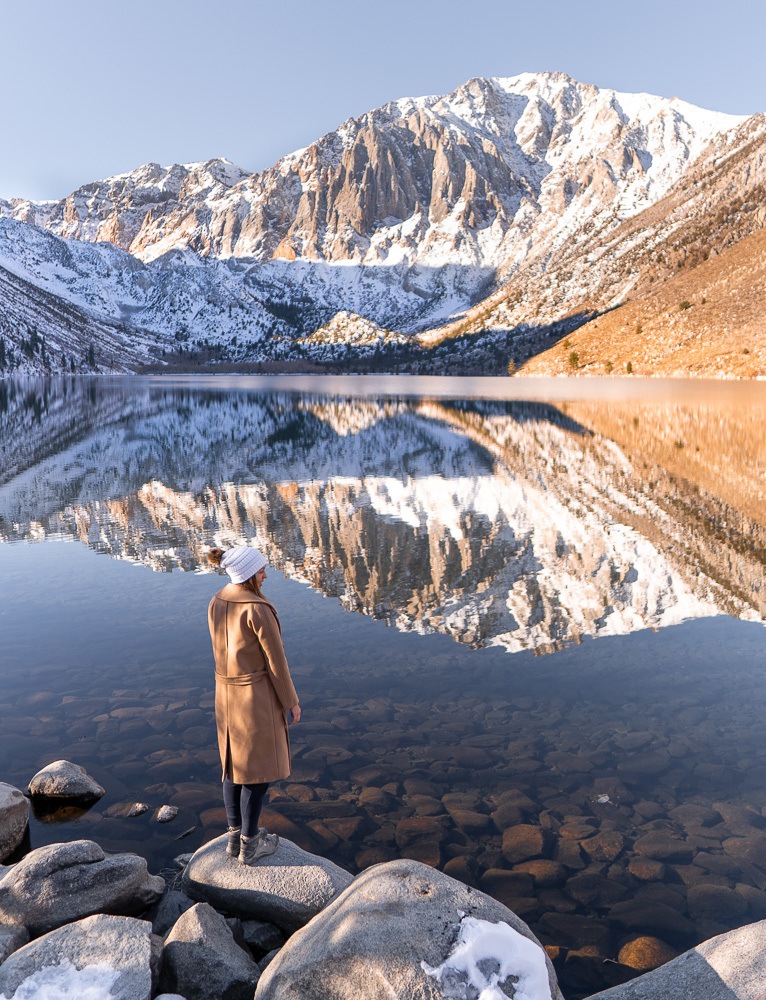 December's serene atmosphere makes Convict Lake a must-visit, especially if you're already in the Mammoth Lakes area. Whether you're an early bird catching the sunrise or a sunset chaser, the views here will not disappoint. While the road leading to the lake is usually plowed, don't expect to drive all the way around. Bring your snowshoes for a full exploration!
5. Head to Yosemite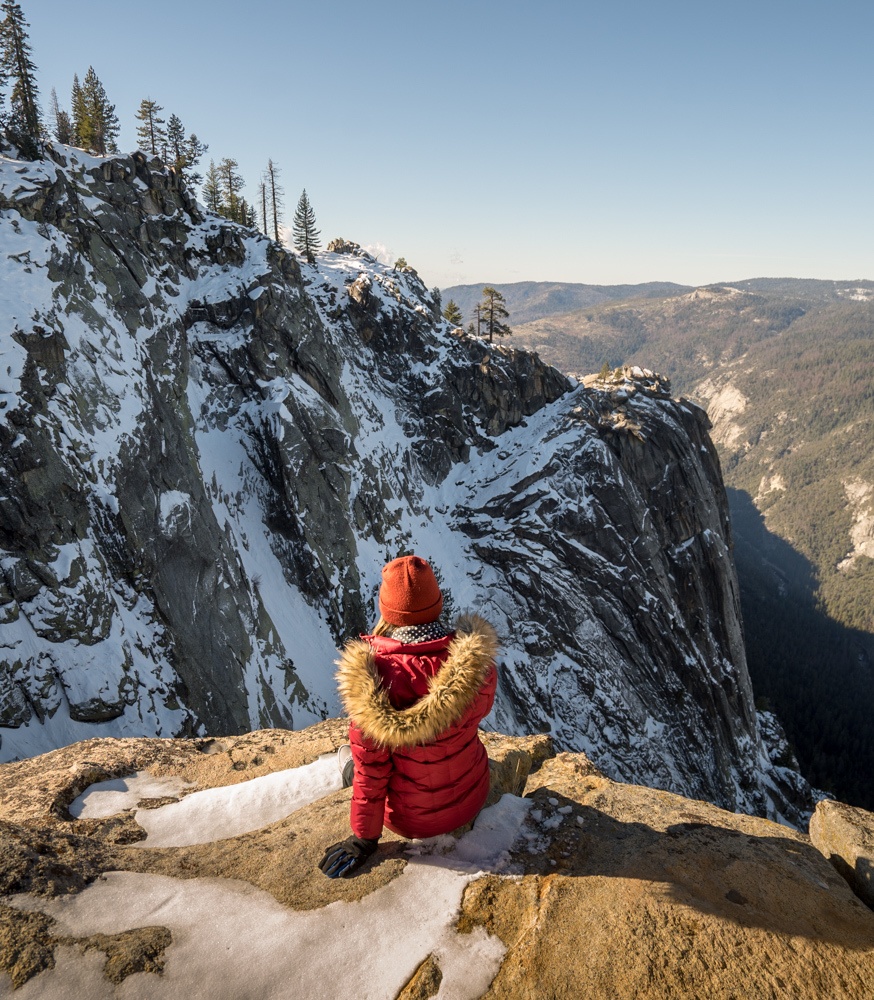 Visiting Yosemite in December offers the perks of fewer crowds and a magical winter wonderland atmosphere. The hiking trails are transformed by a blanket of snow, giving you a whole new Yosemite to explore. Popular spots like Mirror Lake and Lower Yosemite Falls offer shorter, manageable hikes that are still accessible during the cold season. But remember, some routes may require crampons or snowshoes, so always check current conditions. In this quieter time, you'll truly appreciate Yosemite's natural grandeur, so bundle up and go explore!
6. Stargaze in Joshua Tree or Death Valley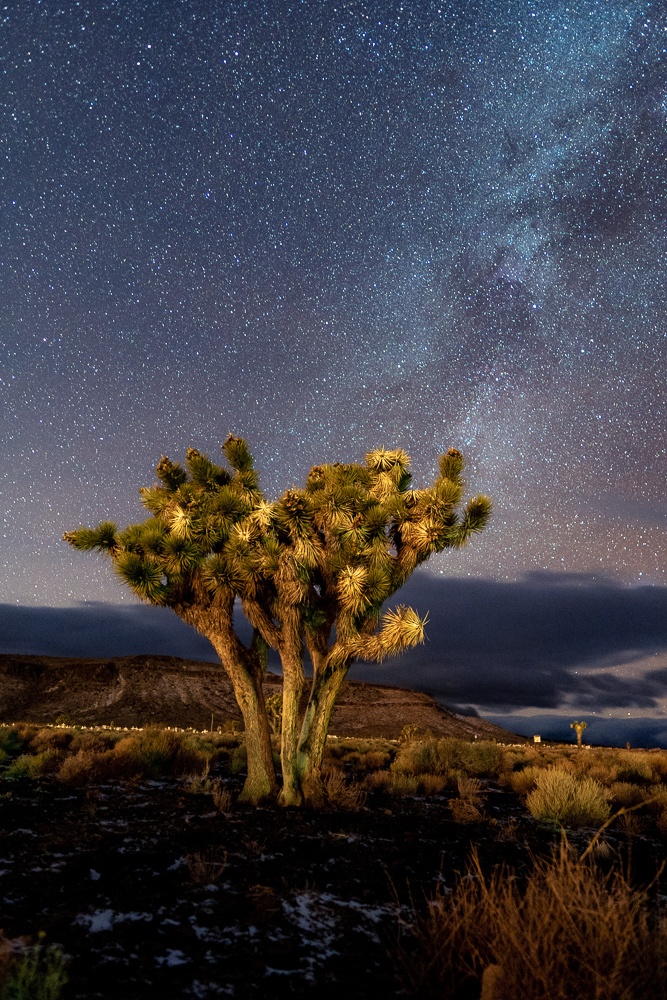 December nights in Joshua Tree and Death Valley offer some of the clearest skies for stargazing, thanks to the dry desert air and minimal light pollution. Both parks are designated International Dark Sky Parks, making them some of the best spots in California for celestial viewing. While the desert can get chilly at night, dropping down to the 30s or even lower, the crisp air enhances visibility. So, pack some warm layers, a hot thermos, and a comfy blanket. Trust me, the view of the Milky Way and winter constellations is worth braving the cold!
7. Go Skiing at Big Bear Lake
If you're yearning for a snowy escape, Big Bear Lake is where you want to be in December. With its top-notch ski and snowboard resorts like Snow Summit and Bear Mountain, this place transforms into a snowy playground perfect for all levels of skiers and boarders. This month usually sees excellent snowfall, setting you up for a day of pristine slopes followed by cozy evenings. Bonus: the holiday vibes are strong, with plenty of festive events and activities around the lake. So, pack your ski gear and get ready for a winter to remember at Big Bear Lake.
8. Catch a Sunset at Mono Lake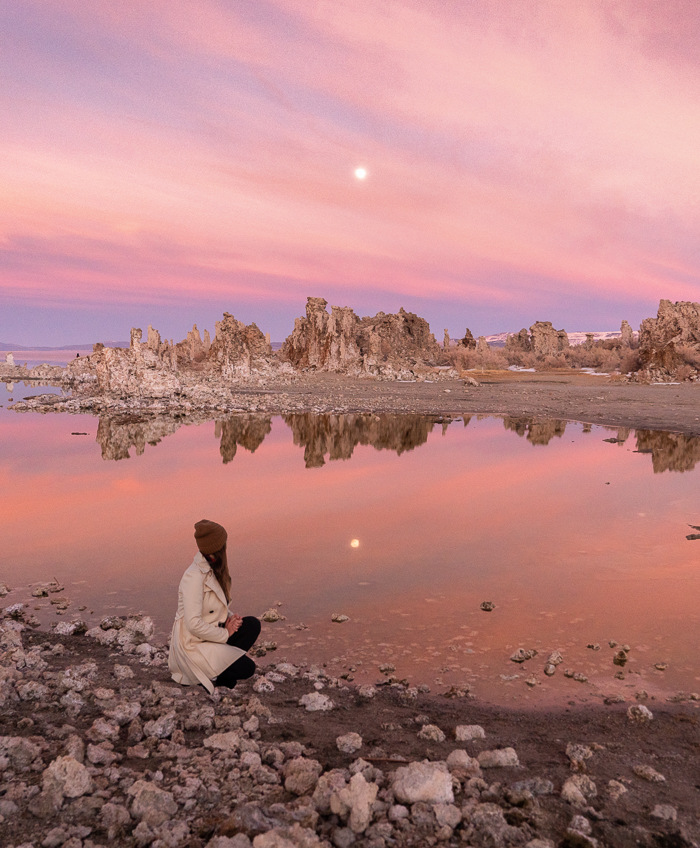 Unlike other lakes that freeze over, Mono Lake's high salinity keeps it liquid year-round. The eerie limestone tufas jutting out from the water create a unique, otherworldly landscape that's great for photography. The South Tufa area is particularly stunning at sunset and often accessible in December, despite what Google Maps might suggest. If it hasn't snowed recently, you can usually drive right up to the parking lot. But even if you have to hike a short distance, the captivating view is more than worth it.
9. Hug a Giant Redwood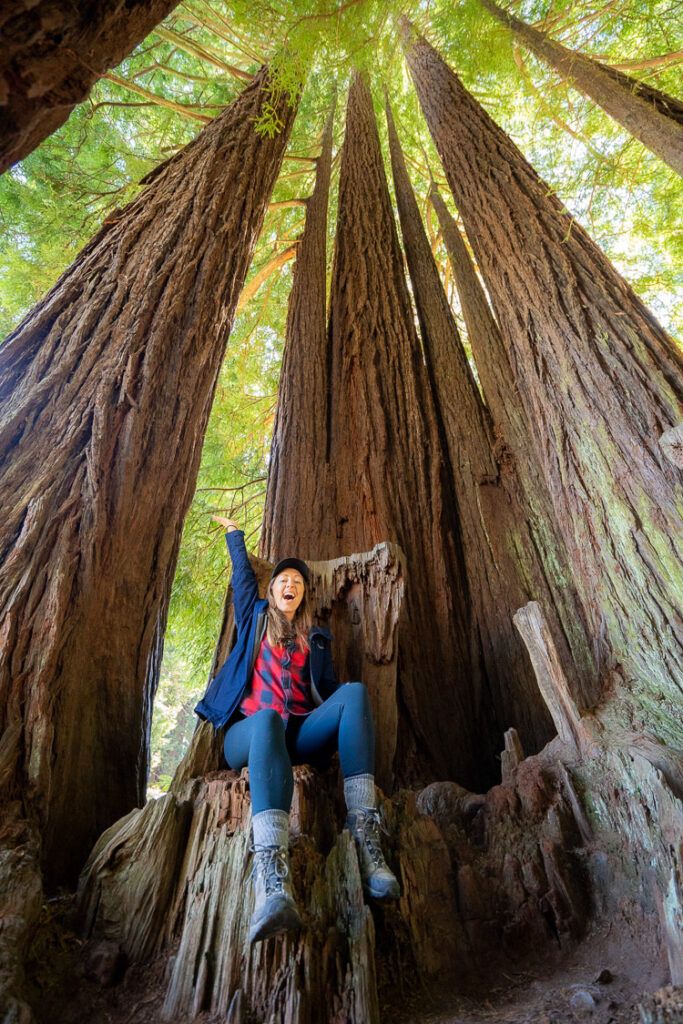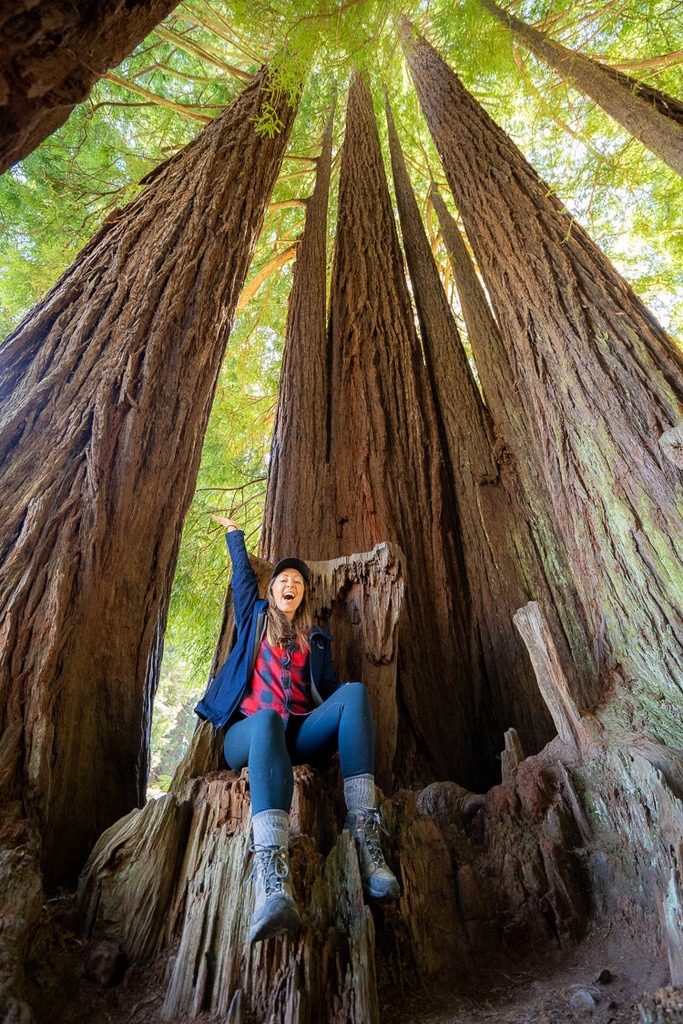 December is an enchanting time to get up close and personal with California's towering redwoods. The crowds are fewer at Redwood National and State Parks, allowing for a more chill (no pun intended) experience as you wander through forests that feel like natural cathedrals. If you're lucky, you might even catch a light dusting of snow on the branches, transforming the forest into a sparkling winter playground. Just remember to bundle up, as temperatures can dip, adding a crispness to your redwood adventure.
10. Enjoy the View at Anza-Borrego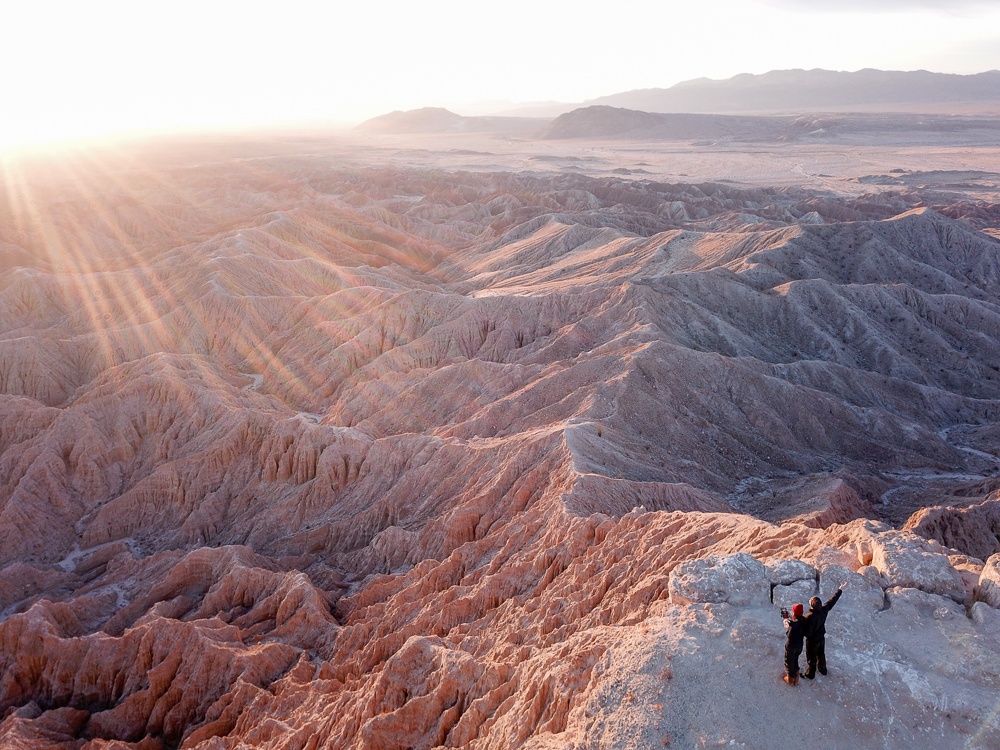 If you've read my post about Anza-Borrego Desert State Park, you already know I adore this place in the wintertime. December here means cooler temperatures, making it an ideal time for exploring. This is the largest state park in California, and it offers a wide range of hiking opportunities, from slot canyons to vast, open desert.
The park's lower elevations mean you'll escape the snow found in other parts of California, offering a different but equally stunning seasonal landscape. With fewer visitors this month, you'll have a more solitary experience, making it easier to spot the desert's unique flora and fauna. Just remember to pack plenty of water and sunblock!
11. Experience Holiday Cheer in Nevada City
If you're yearning for a traditional holiday experience, Nevada City should be on your list. In December, this quaint town becomes a festive paradise as it gears up for its annual Victorian Christmas celebration. The streets come alive with twinkling lights, carolers in period costumes, and the aroma of roasted chestnuts filling the air. It's like stepping back in time and into a Charles Dickens novel. The atmosphere is heightened by the possibility of snow, making it a magical destination for anyone looking to bask in the holiday spirit. Just remember to dress warmly, as evenings can get quite chilly here this month.
***
The best things to do in California in December are far more than just sun-soaked paradises. Here you can find a wealth of experiences that cater to all sorts of travelers. Whether you're snowshoeing around Convict Lake, soaking in the warmth of natural hot springs, or basking in the holiday spirit in Nevada City, there's something special waiting for you in the Golden State. So grab your snow boots or your stargazing binoculars and head out to explore the best that California has to offer during this special time of year.
Where will you go first?