In this post, I'll be reviewing the online Knowadays proofreading course. I've just completed the course and here I'll share my personal experience and thoughts about the course with you.
Proofreading is one of the best ways to earn money online. You can work from (almost) anywhere in the world, set your own hours, and be your own boss. However, before you get started, it's a good idea to take a course to hone your skills and help you find quality proofreading jobs online.
Of course, before you part with any money, you'll want to thoroughly research the course you're thinking about buying. (That's why you're reading this post, right?) Rest assured, Knowadays' proofreading course is one of the best in the industry, and I highly recommend it.
One quick thing to note: Knowadays used to be called Proofreading Academy. So if you see any references to Proofreading Academy reviews when doing your research, it's effectively the same company.
Knowadays Proofreading Course: Quick Look
Here are a few of the key takeaways to note about the proofreading course with Knowadays.
The course takes 20-30 hours: this depends on how fast you read and whether you attempt all of the sample exercises provided. (I'm a fairly slow reader and took my time with all of the exercises, and it took me 30 hours.)
It's a very detailed, comprehensive course: it covers a wide range of topics including correct use of—and regional variations in—spelling, grammar, and punctuation, how to use Microsoft Word effectively when proofreading, and how to proofread academic, business, and creative writing.
There are quizzes: at the end of each lesson and module, there are quizzes to test your understanding. These quizzes are not assessed and are purely designed to help you to revise your knowledge.
There's a final assignment: at the end of the course, there is a final assignment, which is an assessed proofreading exercise. To pass, you need to score at least 56% on the final assignment.
Tutor feedback is available: once your assignment is graded (it took eight days for my results to come back), you have the opportunity to go through your work with one of their tutors in a feedback session.
Guaranteed proofreading work: if you pass the final assessment with 80% or higher (i.e. a distinction), Knowadays guarantees you work with their partner agency, Proofed.
Course cost: the course costs $399. Right now, there's a 15% discount when you bundle the Proofreading and Editing Course.
Free trial: there is a free trial that allows you to access a small sample of the course material—in exactly the same format as it is presented in the course—before you decide whether to purchase the full Knowadays proofreading course.
Learn more: you can find the course here.
What is Knowadays?
Knowadays is a company that specializes in providing online courses for aspiring proofreaders and copy editors. The company used to be called Proofreading Academy, which was founded in 2017 and quickly built a strong reputation for its excellent online proofreading and editing courses.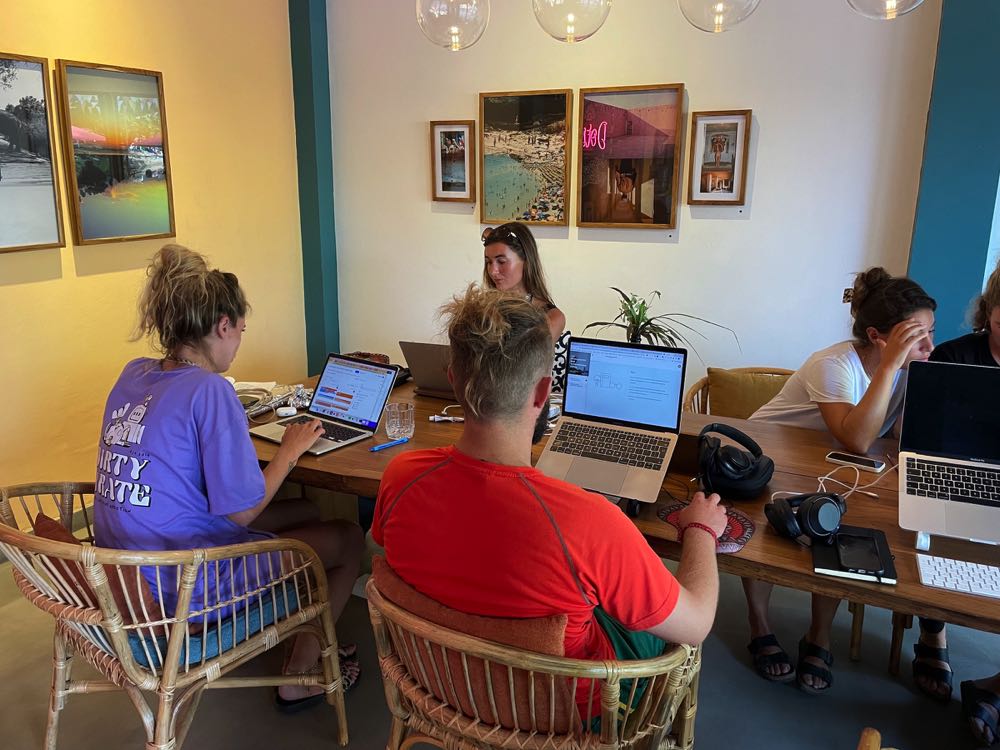 Following a re-brand, the company is now known as Knowadays. The quality of its courses and its reputation remain top-tier, and the company has a very high (4.8/5) score on Trustpilot.
Knowadays' two main courses (Becoming a Proofreader and Becoming an Editor) are industry-leading and accredited for Continuing Professional Development (CPD) in many countries. I also took the Knowadays Editor Course online, which was a great supplement to the proofreading course.
The courses are all conducted entirely online. However, Knowadays has a number of experienced real-life tutors with extensive professional knowledge who are there to guide you and provide feedback, especially once you reach the end of the course materials.
Who is the Proofreading Course For?
This course is for anyone who is interested in becoming a proofreader, especially those who would like to build a career (or side hustle) working for themselves as freelance proofreaders.
You don't need to have any qualifications or prior experience with proofreading to take this course. All you need is a computer (either a PC or a Mac is fine, ideally with a version of Microsoft Word installed) and a stable internet connection.
It's an ideal course for remote workers, digital nomads, stay-at-home parents, van lifers, and anyone else who wants to make a bit of extra income online.
There are no country requirements, although the company's terms and conditions state that you must be at least 18 years old to register for an account and participate in the course.
Even if you (like me) do have proofreading experience, you'll still find the course extremely beneficial. I used to be a lawyer and proofreading was something I did on an almost daily basis. But this course still taught me a lot of useful information and tips that I didn't know before.
Knowadays has had hundreds of successful students with all sorts of professional backgrounds, as you will see if you visit the testimonials page on the company's website.
☞ SEE ALSO: 10 Best Proofreading Software and Tools (Free and Paid)
What Kind of Proofreading Jobs Can I Get?
Taking the Knowadays proofreading course opens the doors to a wide range of online (and even offline) proofreading work. The course includes specific modules on proofreading academic texts, creative writing, business writing, and working with the publishing industry.
The qualification you gain after completing the course doesn't specify what types of documents you will (and will not) be able to proofread. However, the course provides guidance on the different types of work you should consider, and what specific things you need to be aware of for each.
For example, while you technically don't need to have any legal qualifications to proofread legal texts, the course advises people who aren't legally trained to be cautious about taking on any legal proofreading work. Due to the subtleties and nuances of legal writing, even the tiniest amendment can have a significant impact!
As I mentioned above, if you score 80% or more on the final assessment, you are automatically given the opportunity to work for Knowadays' partner company—Proofed—on a trial basis.
If you'd like to increase the scope of work available to you, you can also purchase Knowadays' Becoming an Editor course as a "bundle" with the proofreading course which gives you a 15% discount on both courses. Click here for details.
Taking the Knowadays Proofreading Course
In the following sections, I'll expand on the key features of the Knowadays proofreading course. Its comprehensive syllabus covers a wide range of topics from the basics of spelling and grammar to advanced academic referencing and editing techniques.
My Personal Experience with the Proofreading Course
Overall, I was very impressed by the Knowadays course. I've taken a number of online courses over the years, and this was definitely one of the best.
It took me around 30 hours to complete the course and I finished it in 3 days. Obviously, you could take as much time as you need and complete it at your own pace. There's lots of content and material covered in the course, and I found it to be excellent value for money.
The course is set out in a way that makes sense and is easy to follow. I liked the variety of reading material, quizzes, example exercises, and videos used throughout the course.
What's Included in the Course?
In summary, here are the key features of the course.
13 modules, each broken down into lessons and sub-units.
Downloadable sample texts to practice your skills on, together with answer sheets to check afterward.
Videos to demonstrate how to do certain things (e.g. how to use various proofreading features in Microsoft Word.)
Quizzes at the end of each lesson to test your understanding and help cement your knowledge. (These don't count towards your final grade.)
A final assessment where you have to proofread and amend two different texts. Once this has been marked, you receive your final grade.
A 1-on-1 feedback session after your final assessment with one of the Knowadays tutors.
A dedicated team that can help you with any element(s) of the course that you find difficult.
Topics Covered in the Proofreading Course
The topics covered in the course are as follows.
An introduction to becoming a proofreader.
The differences between proofreading and editing.
How to use Microsoft Word effectively when proofreading.
Common errors, including spelling, grammar, and punctuation mistakes to look out for.
Different writing styles.
Academic proofreading, including ethics (i.e. avoiding plagiarism), referencing, and the various different styles of citations.
Creative writing and working with the publishing industry.
Proofreading business writing.
Tips and information on how to find work as a proofreader.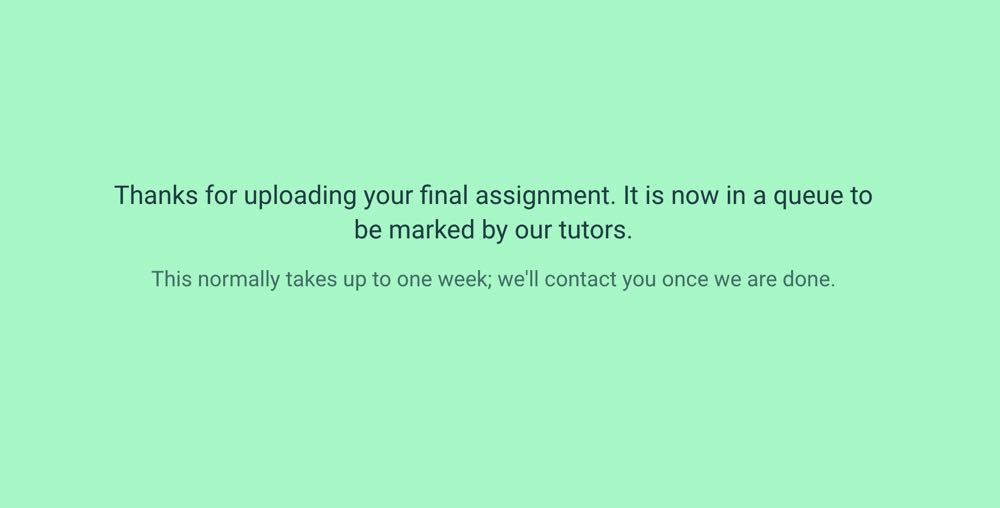 Course Outline
Here's an outline of the content of the course and what you will learn throughout the process.
Module 1 (Introduction): An initial walkthrough of the course, how to access and use the materials, and other preliminary information.
Module 2 (Proofreading and Editing): An introduction to editing and proofreading.

Key differences between proofreading and editing, factors to consider when deciding what sort of work to take on, etc.

How to handle clients, ethical questions, and other common issues when working as a freelance proofreader.

Module 3 (The Basics of Microsoft Word): This is a really helpful module that shows you how to use a number of inbuilt features in MS Word that will help you enormously when proofreading.

A step-by-step guide to set up Word for proofreading, including setting the proofing language and customizing your username.
How to use track changes and comments effectively.
How to use Word's inbuilt document comparison tool to highlight the changes in an edited document, compared with the original version.
An introduction to various other useful functions in Word.
Hints, tips, and answers to common questions on how to manage your workflow effectively when using Word for proofreading.

Module 4 (Common Spelling Mistakes): This covers a range of common spelling mistakes that you are likely to encounter during your proofreading career.

Common mistakes with homophones, letter addition and omission, and compound words.
Regional spelling differences (i.e. between British, U.S., and Australian English.)

Irregular plurals and letter order mix-ups.

Module 5 (Common Grammar Mistakes): Common grammatical errors that you should look out for when proofreading.

Faulty agreement, faulty parallelism, fragments, and modifying clauses.

Adverbs, adjectives, determiners, prepositions, and pronouns.
Regional grammar differences (i.e. between British, U.S., and Australian English.)
Grammar myths and frequently asked questions about grammar.

Module 6 (Common Punctuation Mistakes): Slightly dry, but nonetheless very important for all forms of proofreading.

The correct use of terminal punctuation, commas, colons, semicolons, apostrophes (not apostrophe's!), quotation marks, hyphens, dashes, ellipses, parentheses, and lists.

Regional differences in the use of punctuation.

Module 7 (Other Common Errors): A selection of other miscellaneous errors that are commonly encountered when proofreading.

Includes errors related to Latin terms, acronyms, initialisms, other abbreviations, the use of numbers, capitalization, and various other issues.

Module 8 (Proofreading in Practice: Style): While your job as a proofreader is largely to correct errors, not to engage in wholesale re-editing of the original text, the course teaches you that it is still a good idea to keep an eye out for common style-related issues where you might be able to help add value as a proofreader.

The module provides an introduction to style, tone, and formality.
Then, it gives guidance on how to choose appropriate vocabulary, sentence structure and length, and paragraph structure.
It also teaches you practical—and diplomatic—ways to raise style-related issues with a client and how to resolve related issues.

Module 9 (Academic Proofreading): An introduction to academic proofreading and the issues you need to familiarize yourself with if you want to do this kind of work.

Includes how to select appropriate academic language, academic writing style, and how to correctly use quotations in academic text.

Key differences between various types of academic documents (undergraduate essays, Ph.D. theses, medical documents, articles in academic journals, etc.).
How to proofread LaTeX documents (I'd never heard them either!) and related issues.

Module 10 (Academic Proofreading: Referencing and Citations): This is a very dry module (and my least favorite one), but the contents are essential if you want to do any academic proofreading.

An introduction to academic referencing.
Guides to the most common styles of academic referencing, including the Harvard system, APA, MLA, Chicago and Turabian referencing, IEEE referencing, and various other referencing styles.
Common issues with academic referencing, and frequently asked questions.

Module 11 (Creative Writing and the Publishing Industry): An overview of the issues faced when proofreading creative writing and working with the publishing industry.

How to handle different types of clients (i.e. authors vs. publishers).
How to copy edit manuscripts, scripts, and screenplays.
Things to look out for when working on page proofs.

Module 12 (Proofreading Business Writing): An overview of the issues faced when working with business writing.

Best practices when proofreading business writing, and the various different types of business documents that you may encounter.

Practical tips and guidance for how to proofread in Powerpoint and Excel, as well as the Google Suite (Google Docs, Sheets, etc.), and other miscellaneous formats.

Module 13 (Finding Work and the Final Assignment): This final module offers a helpful roundup of information and tips for finding work as a freelance proofreader.

Lastly, you take the final assignment. This is in the form of a practical markup of two pieces of text, simulating a real-life proofreading task. You perform the markup in Microsoft Word.
After you submit the final assessment, you wait for the work to be marked. It took eight days for my results to come back.
(Hint: The part of the assessment that I scored the least well on was the academic referencing section. They're very picky about formatting here, so I'd definitely recommend spending a bit of extra time brushing up on this prior to the assessment!)
Then, you are given your final score as a percentage (a distinction is 80% or more) and have an opportunity to schedule a call with one of the Knowadays tutors to go through your work.
Cost of the Course
The Knowadays proofreading course currently costs $399. You can pay online using either a credit or debit card, and there is also the option for a payment plan with monthly installments.
You receive access to the course and all of the materials immediately as soon as the payment is confirmed. There's no need to pay for anything else, assuming you already have a computer and internet access.
One thing to note: you do need to use Microsoft Word for the final assessment. If you don't already have this, you can sign up for a 1-month free trial of Office 365—which includes MS Word—here.
If you're interested in also taking Knowadays' Becoming an Editor course, they are currently offering a "bundle" package where you can purchase this together with the proofreading course, which gives you a 15% discount on both courses. Click here for more information.
Knowadays: Pros and Cons
In my experience of taking the proofreading course with Knowadays, the pros vastly outweigh the cons. As you've probably gathered so far from this Knowadays review, I think it's a really great course and I'd highly recommend it to anyone who is considering doing freelance proofreading work.
That said, here are a few key pros and cons of the course for you to consider.
Pros of Knowadays
It's very detailed and comprehensive, providing you with all the tools you need to succeed in finding proofreading work.
The course structure is laid out clearly and is easy to follow.
It's full of practical tips (including checklists) and hints, as well as a variety of practical exercises where you can apply the skills you have learned.
Practice quizzes help to solidify your knowledge and understanding.
There's no time limit for completing the course, so you can do it in your own time (and from anywhere in the world).
The final assessment isn't timed, so you can complete it at your own pace.
Guaranteed work at the end if you score 80% or higher on the final assessment.
There's a free trial so you can see if the style of course appeals to you.
Cons of Knowadays
Depending on your budget, $399 might seem pricey (although I'd say well worth it and a good investment).
The course takes quite a long time to complete – though this could also be seen as a positive thing, given how much content it contains!
Some of the material on different forms of academic referencing (APA, MLA, the Harvard system, Chicago, etc.) is quite dry and boring. This isn't really the fault of the course though, as you would need to know these in detail if you wanted to do any academic proofreading.
Some of the written material does become a little repetitive after a while.
Knowadays FAQs
Here are answers to some commonly-asked questions about taking the proofreading course with Knowadays. I've tried to be as concise as possible, but for more information please see the relevant section(s) of the post above.
Is the Knowadays proofreading class legit?
Yes, Knowadays proofreading class is legit. Absolutely! The Knowadays course is one of the best online proofreading courses available. It's very comprehensive, well laid out, and explains all of the content clearly and effectively. The fact that they offer a free trial and guaranteed work if you pass the final assessment with 80% or higher is an added bonus.
Are Proofreading Academy and Knowadays the same?
Knowadays used to be called Proofreading Academy. So yes, it's effectively the same company. If you come across any Proofreading Academy reviews online, you should know that these are a little out of date.
How much does the proofreading course with Knowadays cost?
The proofreading course costs $399 with Knowadays. If you bundle it with the Editor course, you receive 15% off.
Why should I take a proofreading course?
While taking a proofreading course isn't strictly essential for obtaining proofreading work, I'd highly recommend investing in a course before you start out. There are many advantages, including strengthening your skills and knowledge, building your confidence, enhancing your resume, and helping you to find proofreading work online.
Does Knowadays provide guaranteed work?
If you pass the final assessment with 80% or higher (i.e. a distinction), Knowadays guarantees you work with their partner agency, Proofed.
What's the difference between the proofreading and editing courses with Knowadays?
The proofreading course focuses on correcting errors, such as spelling, grammar, punctuation, and glaring errors with tone (e.g. levels of formality, inappropriate words, etc.). The editing course teaches you how to improve a text's readability, flow, structure, and overall quality, which can require more significant changes to the content.
In Conclusion
Proofreading is an excellent way to make money online from home or abroad. Taking this course is a great way to help you find high-quality work, improve your proofreading skills, and impress future clients.
Knowadays has an excellent reputation and, from my recent personal experience, I can wholeheartedly recommend their Becoming a Proofreader course.
I hope you found this Knowadays proofreading course review useful and informative. Wishing you the very best of luck with your future proofreading career.
The post Knowadays Proofreading Course: Is it Legit? (Review + Advice) appeared first on Goats On The Road.