iPhone eSIM vs Physical SIM: Which One To Buy? Pros, Cons
As the curtains were raised from the iPhone 14 series, Apple made a divisive announcement that iPhone models starting with 14 would ship without a tray for physical SIM cards and going to be eSIM only in certain regions. This has opened the floodgates to questions and discussions about eSIM. That is why in this article, we'll help you learn about iPhone eSIM vs physical SIM, its pros, and cons, and related queries.
What is eSIM on iPhone?
First of all, let's understand what eSIM is. It's nothing revolutionary- just a digital version of the SIM card embedded in your device that allows you to make calls, send texts, and use mobile data hence the name eSIM or embedded SIM. Since it is built within your device, it eliminates the need for a physical SIM card.
To use the eSIM, you have to set up the eSIM profile of the carrier's network or transfer your number from an existing device and start using it. The concept has existed for a while, and iPhone has been using it since 2018 with the release of the iPhone XS, which supported one physical and one eSIM.
eSIM is also available on other devices, including Android phones and certain smartwatches in the market. This also includes the Apple Watch Cellular models.
iPhone eSIM vs Physical SIM: Pros and Cons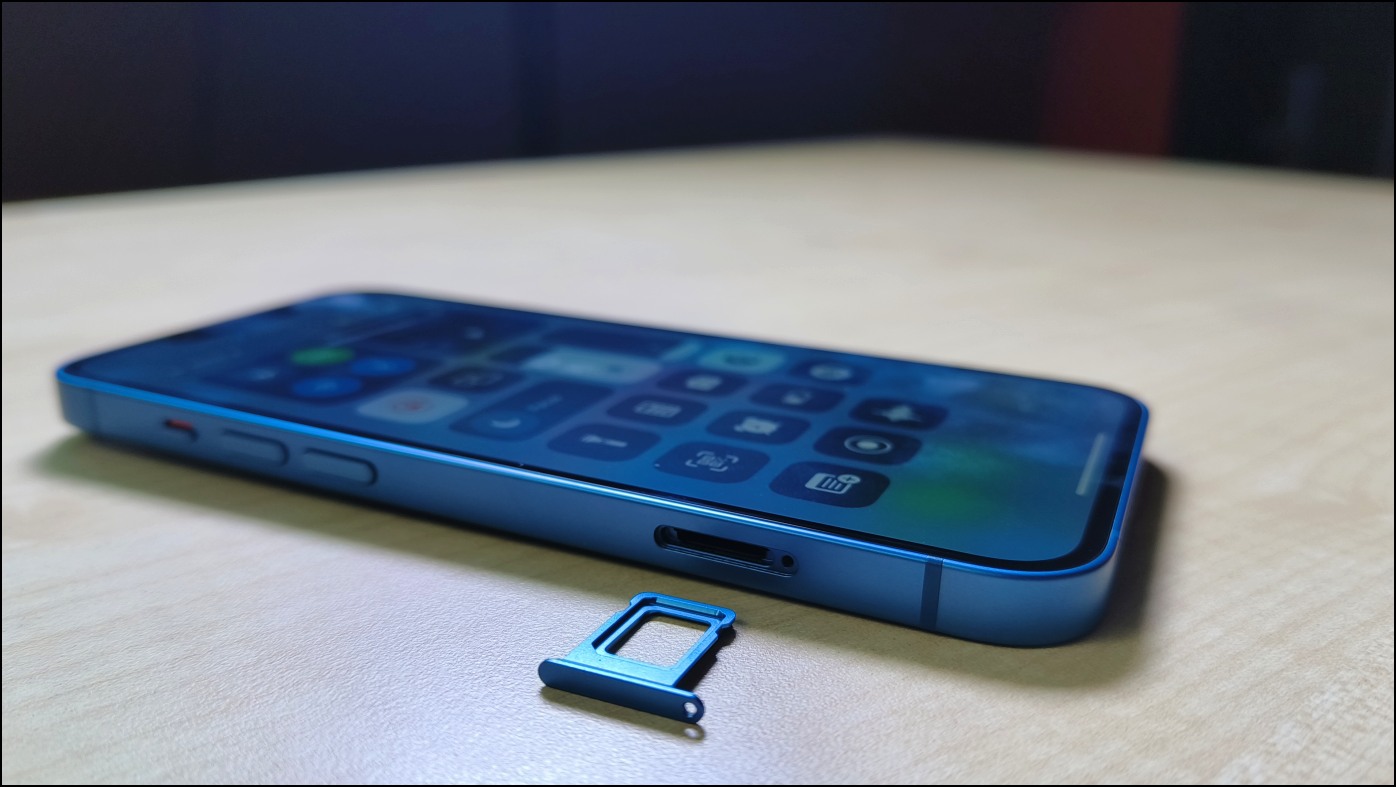 Apple's removal of the physical tray will result in the major adoption of eSIM across the United States and other parts of the world as more manufacturers and carriers will move toward eSIM, so naturally, people have concerns about its advantages and disadvantages. So let's talk about the pros and cons of eSIM:
Advantages of eSIM
eSIM is embedded in your iPhone and cannot be removed. So when your device gets stolen, the SIM will stay in the phone, and you can remotely disable it, making it more secure than the physical SIM.
You can easily switch carriers by deleting the profile of one carrier and registering for another.
It eliminates the need to walk to the store or wait for the SIM to be shipped to your home. You can just get in context with your carrier and ask them to activate your SIM.
Physical SIM cards were made up of plastic, so adopting eSIM is a more environmentally friendly decision.
You can have multiple accounts on a single device with eSIM.
If you are traveling abroad, you can activate an eSIM for the country you are visiting.
Disadvantages of eSIM
Not all carriers in the US have support for eSIM.
Several countries do not have carriers that offer support for eSIM.
It is not easy to transfer eSIM between an Android and an iPhone.
Carriers can start charging when you transfer your eSIM to a new device.
Most carriers give free eSIM only on more expensive plans.
Unlike physical SIM, if your device stops working or starts malfunctioning, you cannot pop out the SIM and insert it into another device.
Should You Buy iPhone 14 With eSIM from the US?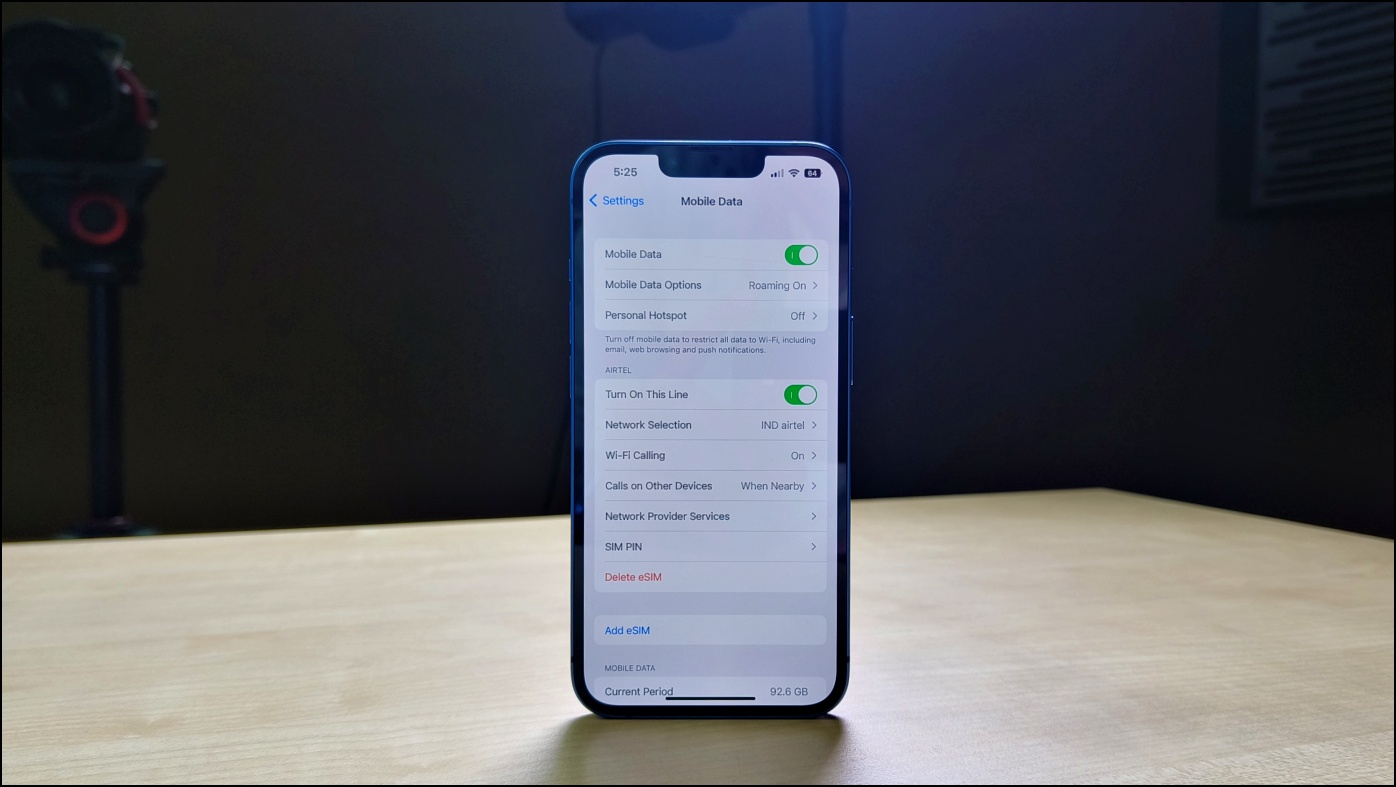 The iPhone 14-series in the US does not come with a physical SIM slot and supports only eSIM. These iPhones cannot be activated with a physical SIM. And hence, many people from other parts of the globe planning to buy the iPhone 14 from the United States are confused.
As seen above, eSIM has its own share of benefits and limitations. Ultimately, it all boils down to your specific requirements and the price difference. If you're getting the iPhone 14 lower than the pricing in your region, it will be wiser to trade off the physical SIM slot for a better value for money.
The major problem we feel is not all operators provide an eSIM. And if you travel internationally, the eSIM plans may be pricier than normal. Furthermore, if your phone stops working or the battery drains out, you can't just pop out the SIM and insert it into another phone.
Mandatory eSIM: A Step Towards Portless iPhone?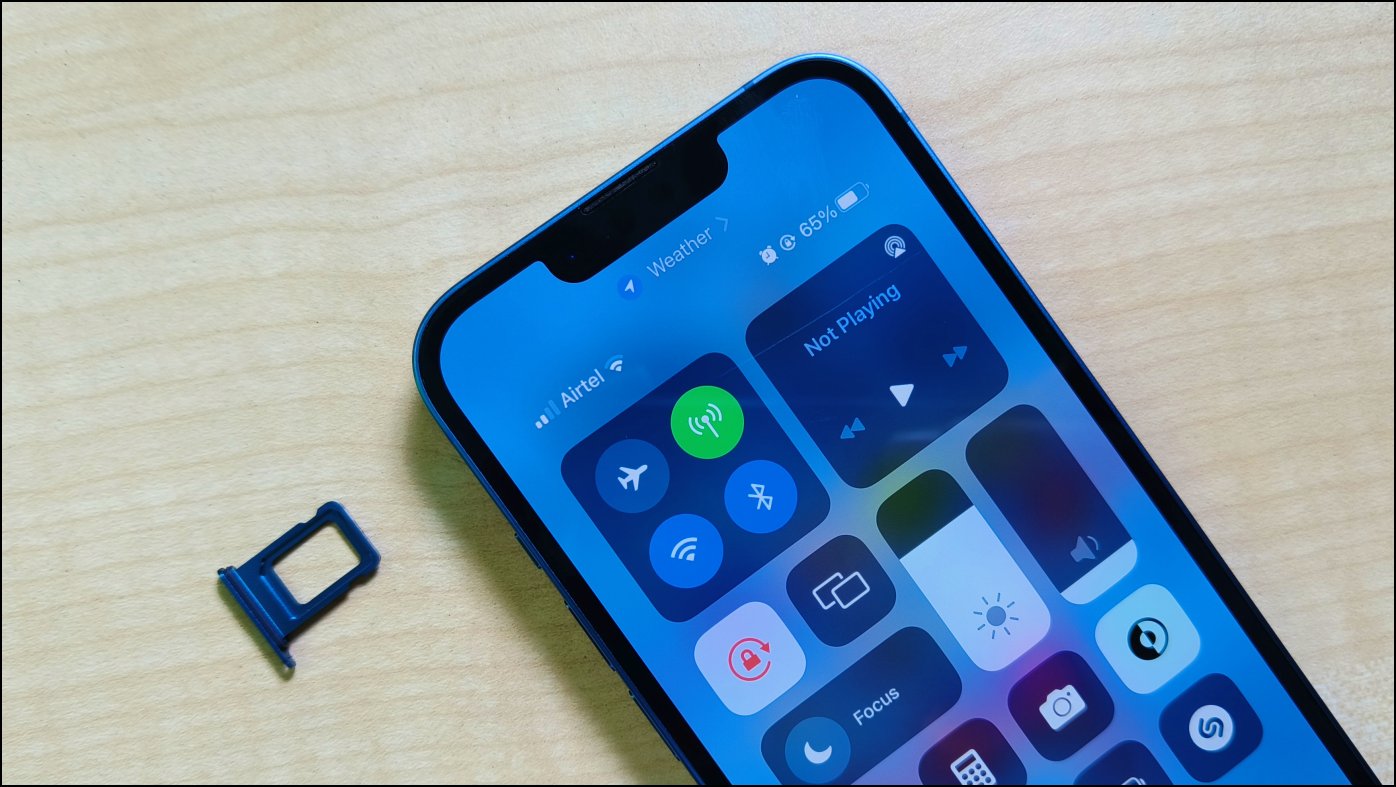 Apple's decision to shift to eSIM might be limited to the US for now, but it has already sent a rift across the industry, and manufacturers will soon start ditching the SIM card slot for eSIM.
Apple's reason for the shift towards eSIM is the seamless switching experience and security, which are sound reasons but does not completely justify the major change. The eSIM infrastructure still requires a lot of work, as shifting your eSIM from iPhone to Android isn't quite easy.
Maybe this is another step by Apple toward a portless iPhone, given they have already ditched the headphone jack. And with the constant pressure from the EU to switch over to USB type C, Apple could remove the charging port altogether and use Magsafe as the new charging method.
Whatever the reason, in the upcoming years, we could see a major adoption of eSIM, and physical SIM cards may become a relic of the past.
Frequently Asked Questions?
Q. Which iPhone Models come with Support for eSIM?
All iPhone models launched in and after 2018 support one eSIM. this includes the following models:
iPhone SE (2nd generation)
iPhone XS or iPhone XS Max
iPhone XR
iPhone 11, iPhone 11 Pro, or iPhone 11 Pro Max
iPhone 12, iPhone 12 mini, iPhone 12 Pro, or iPhone 12 Pro Max
iPhone SE (3rd generation)
iPhone 13, iPhone 13 mini, iPhone 13 Pro, iPhone 13 Pro Max (Dual eSIM)
iPhone 14, iPhone 14 Plus, iPhone 14 Pro, iPhone 14 Pro Max (eSIM only exclusive to the U.S.)
Q. Which Wireless Carrier Offers eSIM Service?
eSIM isn't anything new, so most operators already offer support for eSIM activation when you purchase your new iPhone. Here is a list of some popular wireless carriers that offer eSIM services in the U.S. and India:
Verizon Wireless
T-Mobile USA
AT&T
US Cellular
Xfinity Mobile
Cellcom
Boost Mobile
Reliance Jio
Airtel
Vi
Visit the official Apple support page to learn more about eSIM carriers and their services in your region.
Q. Can Indian Users Buy iPhone 14 from the US- Will it Work?
Yes, if you get an iPhone 14 model from the US, it will work fine in India. Plus, you can easily get an eSIM from carriers like Jio, Airtel, and VI. But do note that only an unlocked iPhone will work here.
Q. How Many eSIMs Can You Store in My iPhone?
According to Apple, a customer can store up to eight eSIMs on iPhone 14 series. But only two active eSIM at any given time. Users of iPhone XS and later can also store eight eSIMs but have only one active at a time.
Q. Is it Possible to Use Different eSIMs on a Carrier Locked iPhone?
No. If you are using a carrier-locked iPhone, you can only use two eSIMs from the same carrier. But you can have different mobile plans for each eSIM.
Q. Can You Use a Physical SIM with an eSIM?
Yes. If you are using an iPhone 13 series or older model, then you can use one physical and one eSIM on your phone.
Q. Can You Use Two eSIMs on Your iPhone?
Users of the iPhone 13 series or later can set up two eSIMs on their device from different operators unless their device is carrier-locked.
Q. Is it Possible to Use eSIM Internationally?
Yes. You just have to activate the eSIM of the country you are visiting on your iPhone. If there are no eSIM providers in that region, then you can opt for an international service provider, but their plans can be expensive.
Wrapping Up
I hope the guide above helped you decide between the eSIM vs physical SIM option when buying the new iPhone 14-series. Stay tuned to GadgetsToUse for more such articles, guides, and How To's. And if you have any more questions about eSIM, please let us know by typing them below.
You might be interested in:
You can also follow us for instant tech news at Google News or for tips and tricks, smartphones & gadgets reviews, join GadgetsToUse Telegram Group or for the latest review videos subscribe GadgetsToUse Youtube Channel.