iOS Stable vs Public Beta vs Developer Beta: What's the Difference?
With Beta Program, Apple lets you try pre-released software before reaching the general public. Here's our full iOS Stable vs Public Beta vs Developer Beta comparison with their pros and cons to help you decide on the right software channel for your device.
iOS Stable vs Public Beta vs Developer Beta
iOS is undoubtedly one of the most reliable smartphone operating systems. Thanks to the stable release, which runs by default on all models- a result of vigorous testing by developers and beta users that help Apple identify and fix issues through their feedback.
Each year, Apple releases core software updates for iPhone, iPad, and Mac devices. They were announced during WWDC in June and released sometime in the fall. The phase between the initial announcement and public release is kept for beta testing, where users can test the pre-release software.
Apple released the iOS 16 first beta for developers on June 6, 2022 (the WWDC keynote day). The public beta arrived a month later, on July 5. In contrast, the stable build was released with the iPhone 14. Now, you may wonder which iOS build you should install and what are their pros and cons. Well, let's look at each software channel in detail.
Understanding the iOS Developer Beta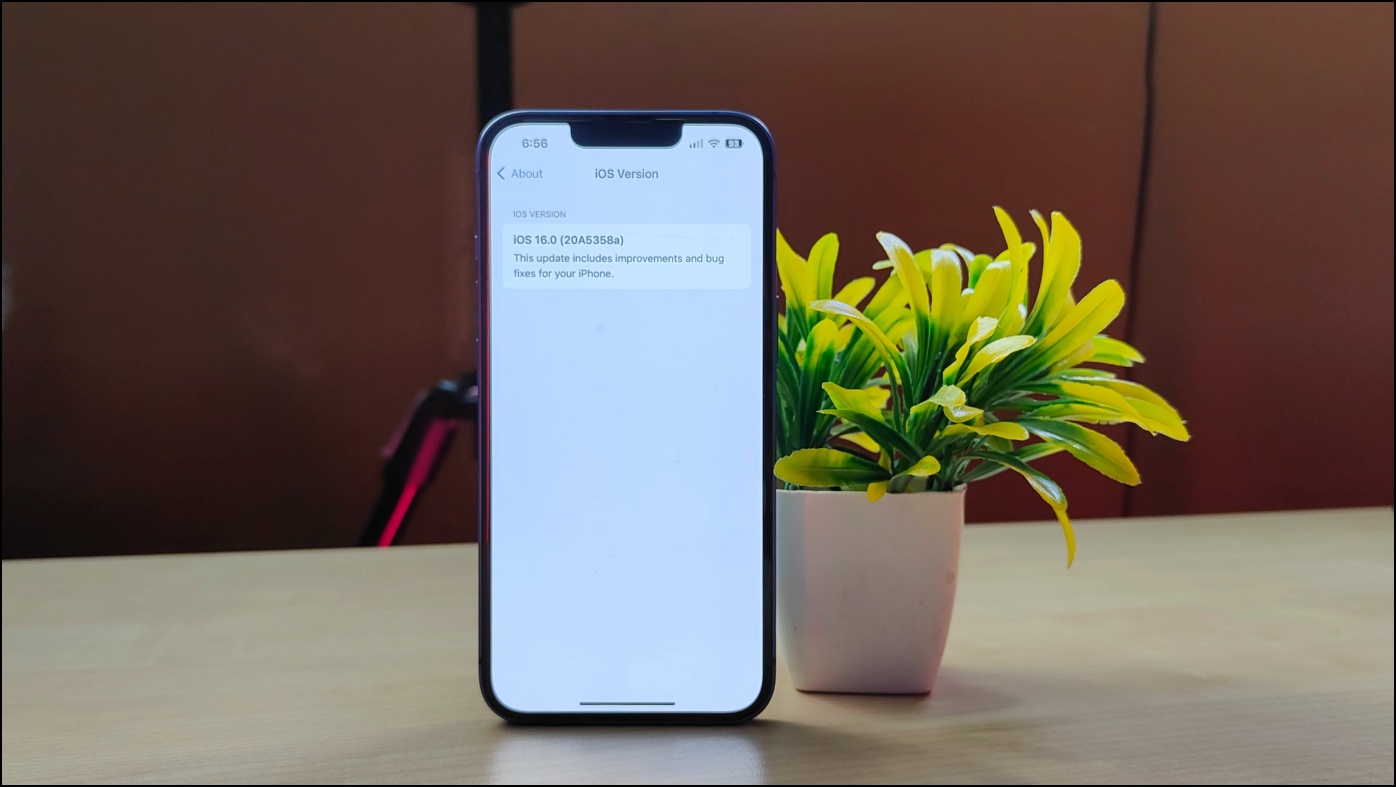 There was a time when Apple's Beta Program was limited only to developers. Developer Beta is usually released the same day the new iOS version is announced. It's meant for developers to start integrating and implementing the latest Apple technologies into their apps to keep them ready once the software is available to the public.
You need to enroll in Apple's paid Developer program to install a developer build. The official membership will cost you $99 a year. However, some third-party websites provide developer profiles for free to users who don't have the required account.
The iOS Developer Beta has its fair share of problems. It's generally unstable, and you may experience issues like app crashing, system going unresponsive, connectivity issues around Wifi and Bluetooth, stutters, and abnormal battery drain. You may also see a core feature you regularly use (like AirDrop, Photos or Notes sync, certain widgets) to be completely broken.
I couldn't open two of my essential banking apps across all developer beta builds. It was only the stable build that allowed me to use those apps. Overall, it's highly unpredictable.
Pros
Get early access to the latest iOS
You can give your valuable feedback to Apple
Developers can optimize apps for public release
You can downgrade anytime you want
Cons
Generally very unstable
Third-party apps may crash or not open altogether
Other problems around connectivity, battery life, and overall smoothness
Understanding the iOS Public Beta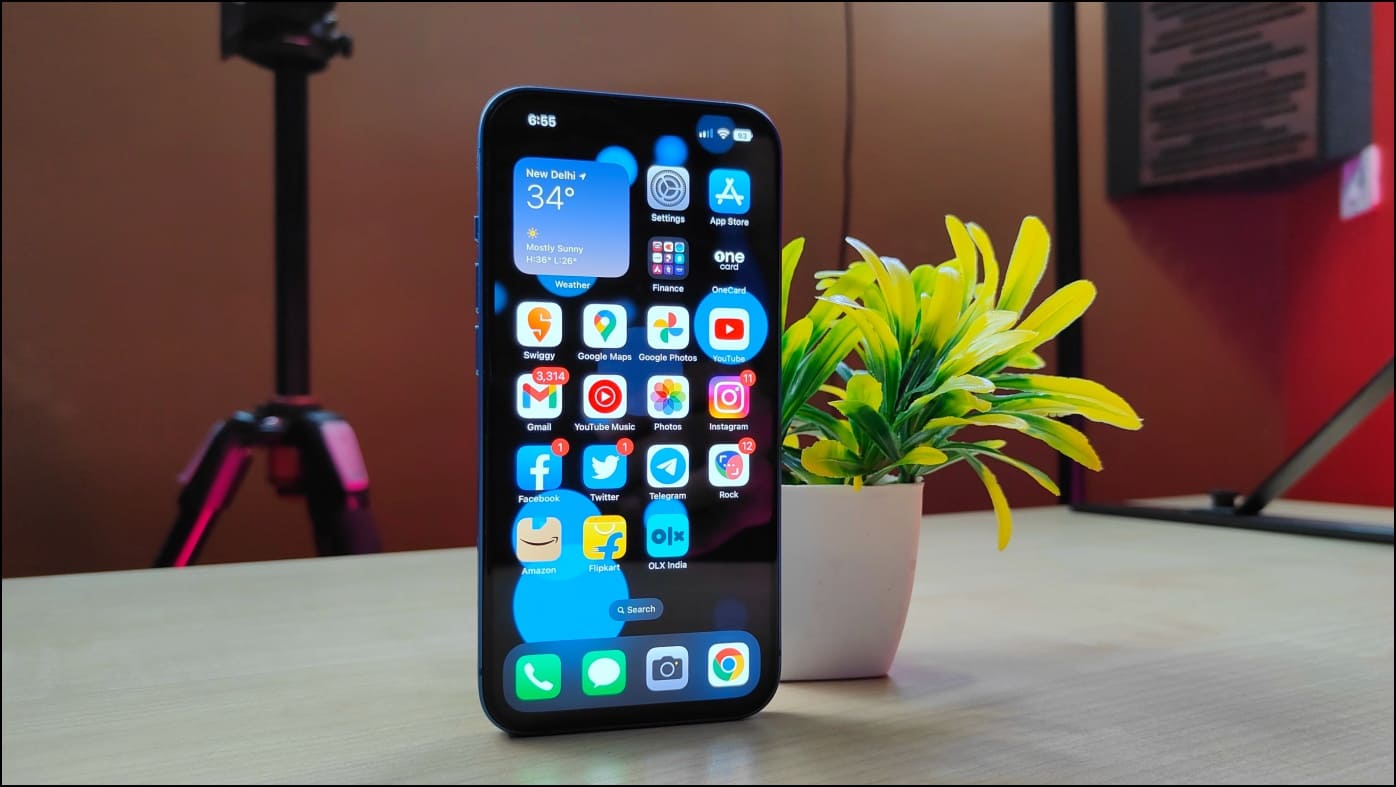 Starting with iOS 9, Apple started the Public Beta program wherein anyone can enroll to try the pre-release software and provide feedback. These versions generally arrive a few weeks after the initial Developer release. For instance, the iOS 16 Public Beta arrived a month after the first Developer Beta landed on the iPhones.
The Public Beta is more stable, refined, and feature-packed. The Developer Beta is usually meant for the development phase of apps, whereas the Public Beta software is more inclined to polish the software and rectify performance-related issues.
Pros
Enjoy new iOS features prior to the public
More stable and feature-rich
Give your valuable feedback to Apple
Downgrade anytime you want
Cons
General bugs
Intermittent performance issues
Understanding the iOS Stable Version
Apple usually releases the Stable version with the new iPhones in September. It is then made available for the general public to download on their iPhone models. And as you'd expect, it's very stable, has the least issues, and can be installed without second thoughts. The only con of Stable release is the waiting time.
Pros
Highly stable
You get all incremental features (from betas) in one go
Cons
Long waiting time (~3 months from the first beta)
Should You Download iOS Beta on Your iPhone?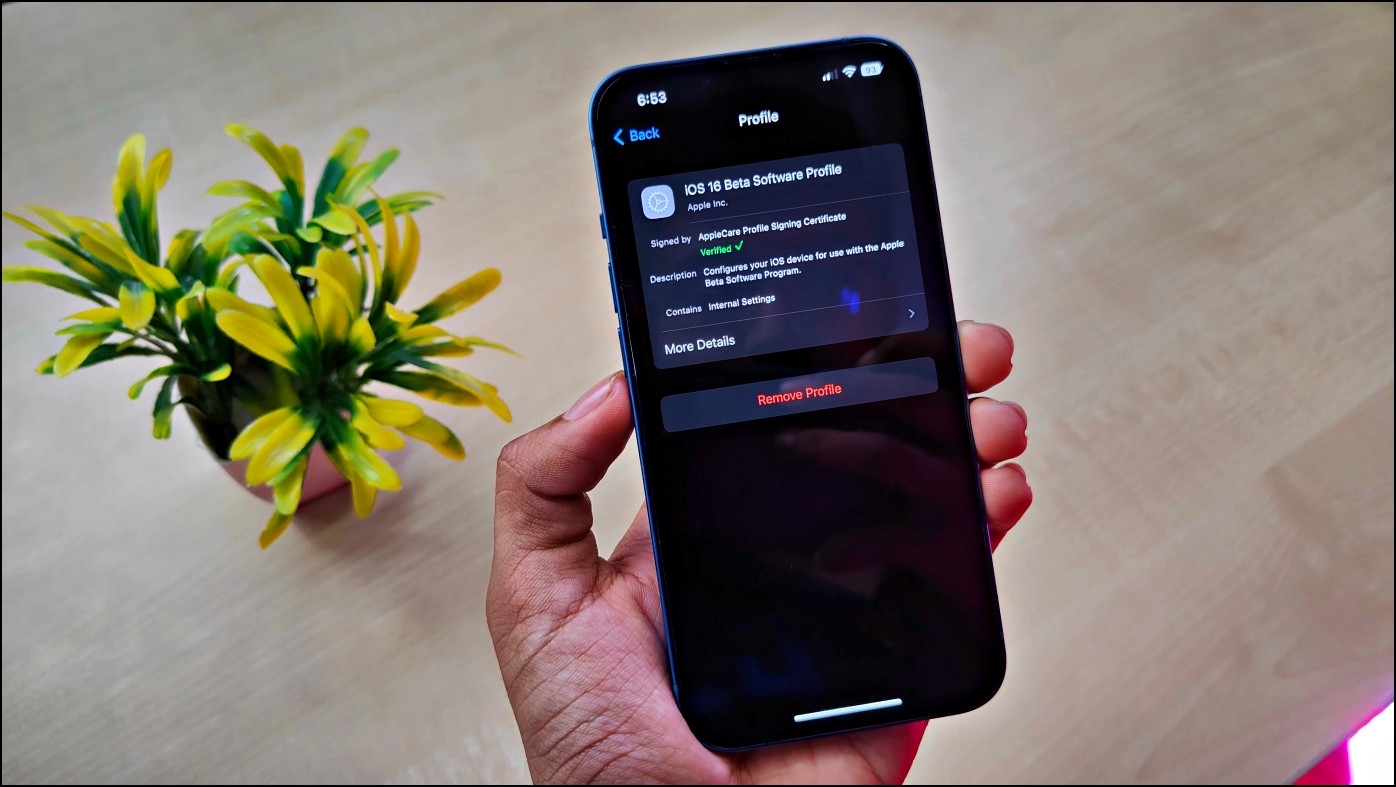 At the end of the day, it completely boils down to your choice. The Developer Beta will give you early access to all the new features. But at the same time, app, performance, and overall stability issues may hamper your everyday usage. In comparison, the Public Beta will be more stable and relatively reliable, barring minor bugs and performance issues.
I think it's best to stay away from Developer builds unless absolutely necessary. Public Beta is the way to go for those keen on trying new features before others.
On the other hand, users who can't afford a scratch on their productivity and are using their iPhone as a primary should avoid installing the beta builds altogether.
Who should install iOS Developer Beta? The ones using the iPhone as their secondary device and can't wait to try new features. At the same time, they are ready to compromise on the normal functioning of the device.
Who should install iOS Public Beta? Users who want the new version before others can endure software bugs and performance issues here and there.
Who should avoid updating to beta (and stay on Stable)? People who use iPhones as their primary devices and rely on them for everyday work should avoid updating to beta software.
Frequently Asked Questions
Q. What is the Difference Between Public Beta and Developer Beta?
The iOS Developer Beta is intended to be used by developers to optimize their apps for the new version. Whereas, iOS Public Beta can be installed by anyone and is more about testing the software performance and bugs in general.
Q. Is iOS Public Beta Stable?
Except for the initial few builds, the iOS Public Beta is generally stable for everyday use. It usually gets more polished as you advance toward the public release of new iPhone software.
Q. How to Install Apple Public Beta Software?
Open your browser and head to beta.apple.com/sp/betaprogram. Here, enroll in the beta program for your iPhone (or any other Apple device). And once you've downloaded the beta profile, you will start receiving the Public beta updates on the device.
Q. Is iOS Developer Beta Safe?
iOS Developer Beta is safe as long as you know the downsides. It can be unstable and unreliable performance, connectivity, and battery life. Plus, some of the important apps you use may crash or not open at all.
Q. Do You Have to Pay for iOS Developer Beta?
To download the iOS Developer Beta, you need an Apple Developer membership which costs $99 (about £80 or AU$140) a year. However, third-party websites like betaprofiles.com allow you to download the Developer Beta profile without any cost, post which you can receive the developer builds on your iPhone.
Q. Can you Switch from iOS Developer Beta to Public Beta?
To switch from Developer Beta to Public Beta iOS release, you need to revert to the previous stable build. And then, enroll in the public beta to receive the updates. Uninstalling the Developer profile and reinstalling the Public Beta profile might not work.
Wrapping Up
We hope the iOS Stable vs Developer Beta vs Public Beta comparison above clears your doubts and helps you understand the different update channels in detail. I personally prefer the Public Betas. Anyways, what are your thoughts on it? Do let us know via comments. Stay tuned to TipsToUse for more updates on the Apple devices you use.
You might be interested in: