How to Turn On/Off Automatic App or System Updates on Android TV
An Android TV is more or less an Android phone with a super-large screen, sans the heavyweight hardware and touchscreen. TV manufacturers usually push automatic software updates for new changes, bug fixes, and security patches while Play Store lets you auto-update the apps to enjoy the latest features. In this article, let's see how to turn on or off the automatic app and system updates on Android TV.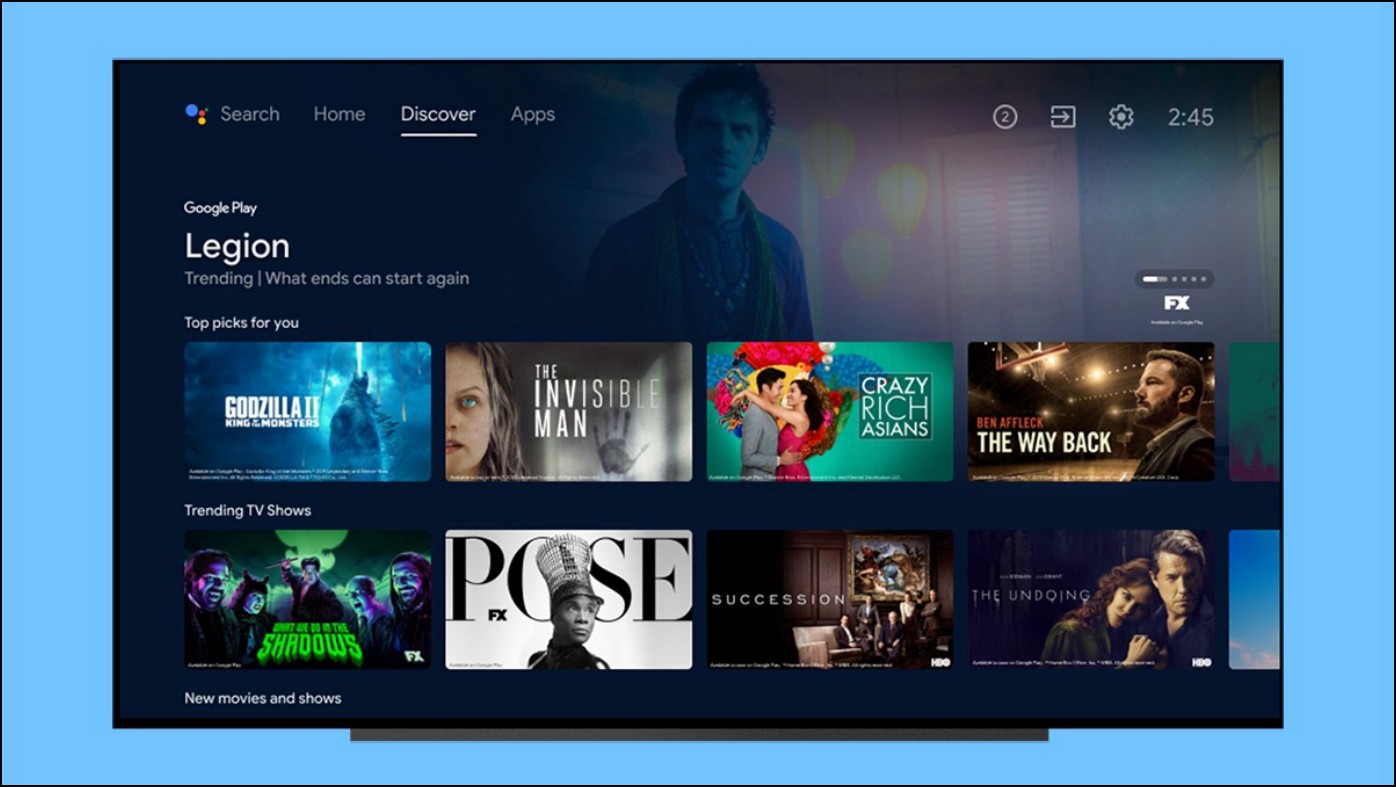 How to Enable or Disable Automatic Updates on Smart TV
You can update an Android TV in two ways. Apps can be updated via Google Play Store while the system firmware updates can be checked via settings. Some people may want the app and OTA updates to download and install automatically to save time while others would want to avoid it, be it to save bandwidth or resource consumption in the background.
Here, we have mentioned the detailed steps to enable or disable automatic updates on your Smart TV running Android 8, 9, 10, or 12. Keep reading.
Turn On or Off Automatic App Updates in Play Store
By default, Google Play Store is set to automatically download and install app updates as and when they're available on your TV. However, this consumes additional resources and internet bandwidth in the background. To turn off automatic updates in Play Store, follow the steps below:
1. Open Google Play Store on your Android TV.
2. Select Settings from the menu at the top.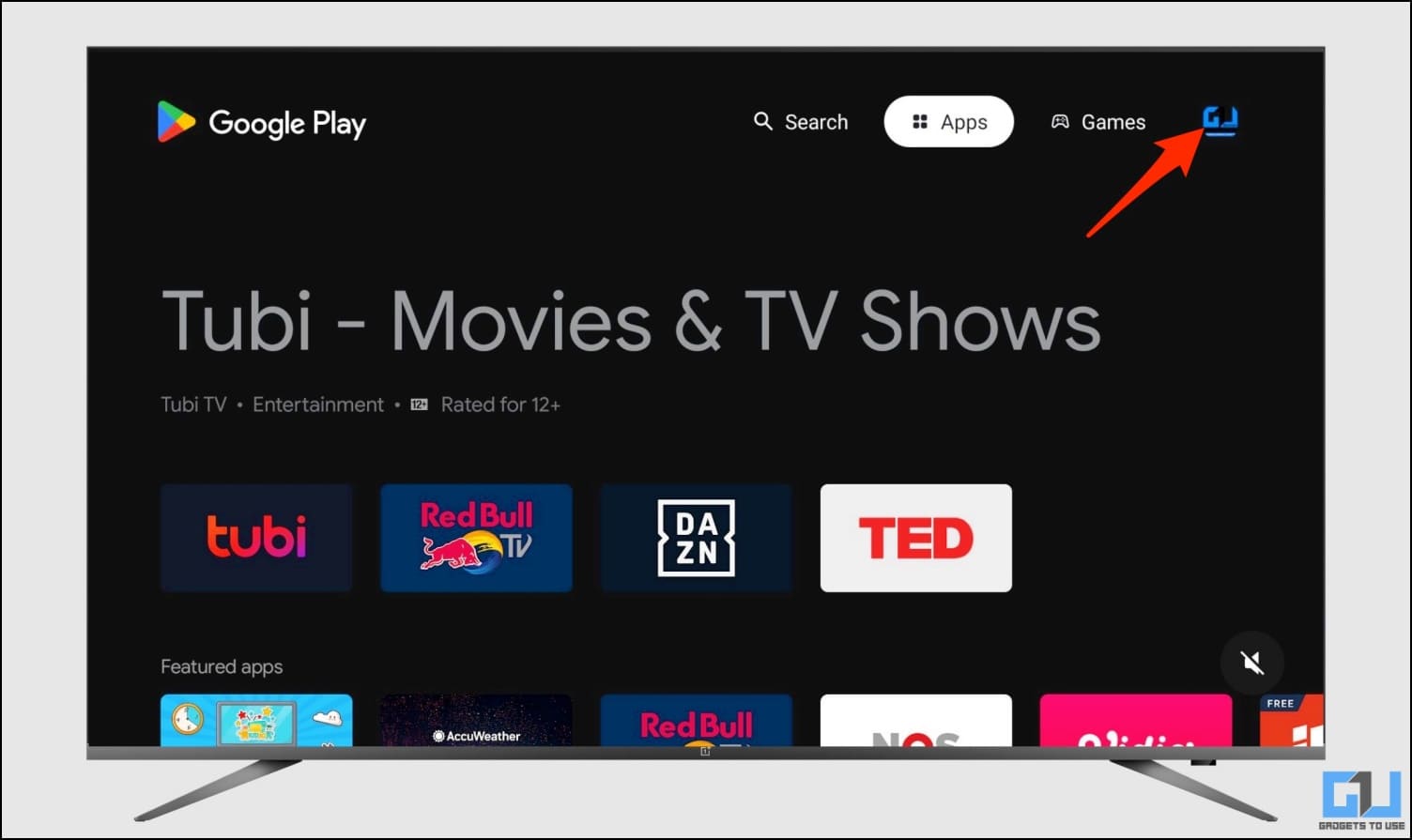 3. Here, click on Settings from the sidebar and then Auto-update apps.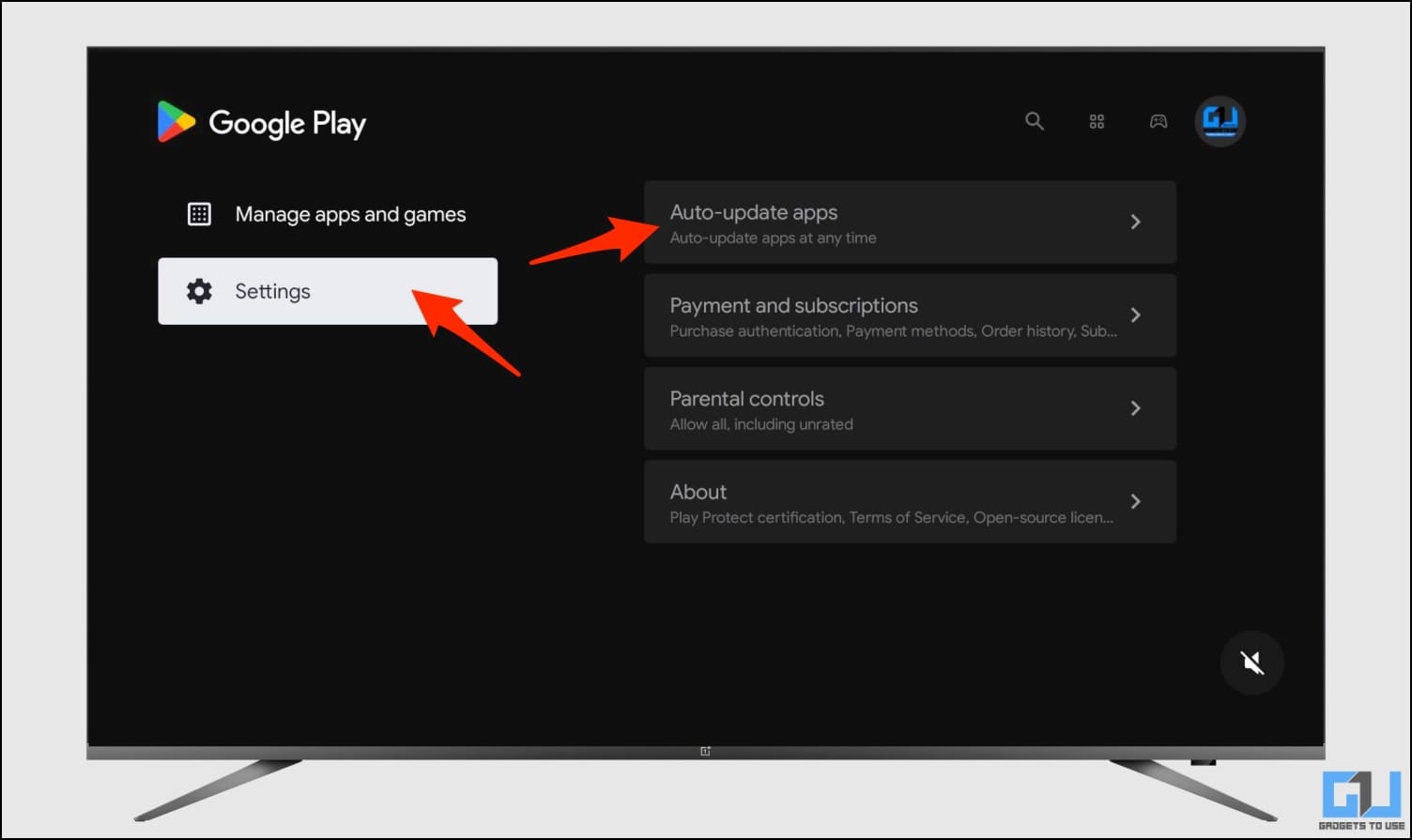 4. Change it from Auto-update apps at any time to Don't auto-update apps to turn off auto-update and vice versa.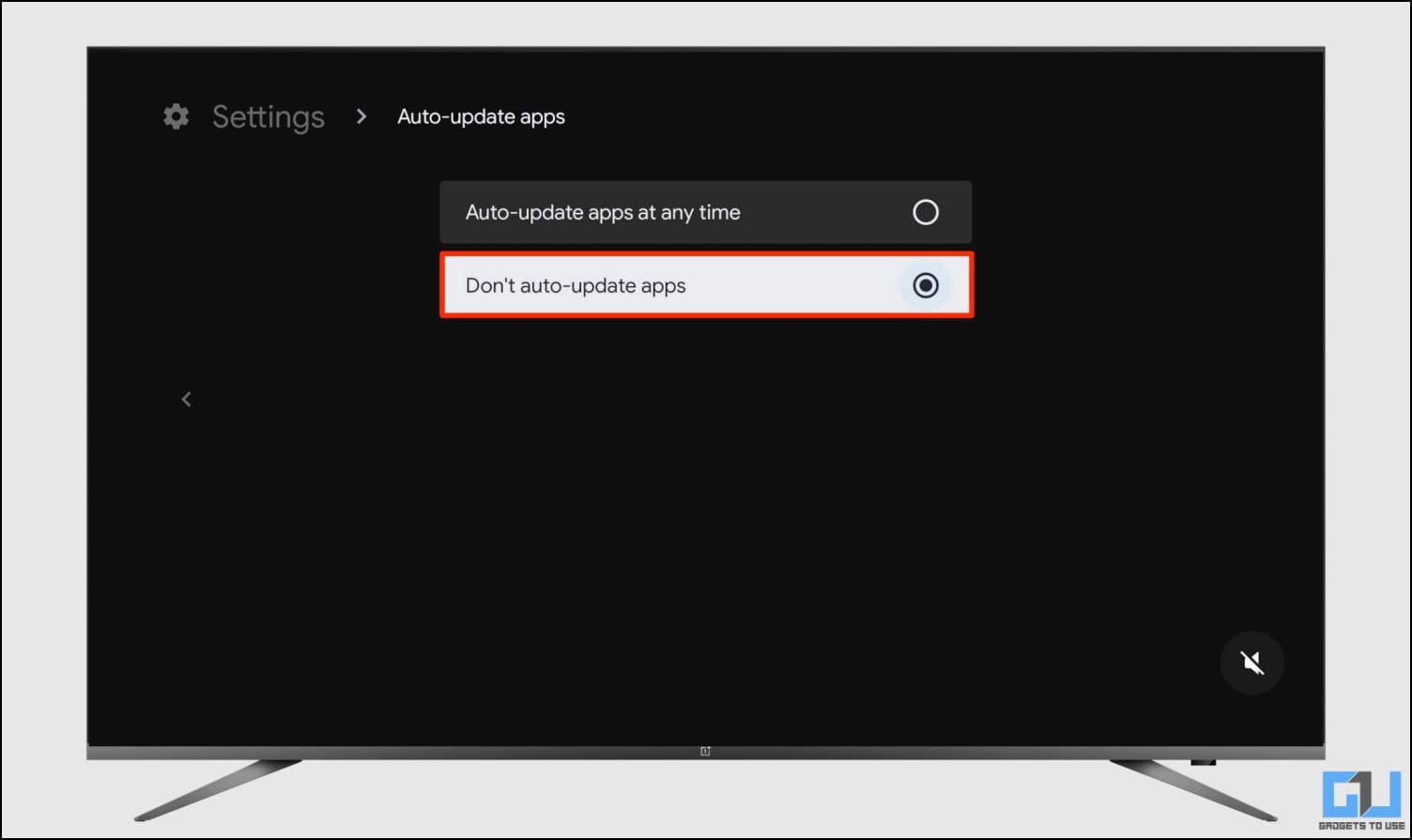 Turn On or Off Automatic Software Updates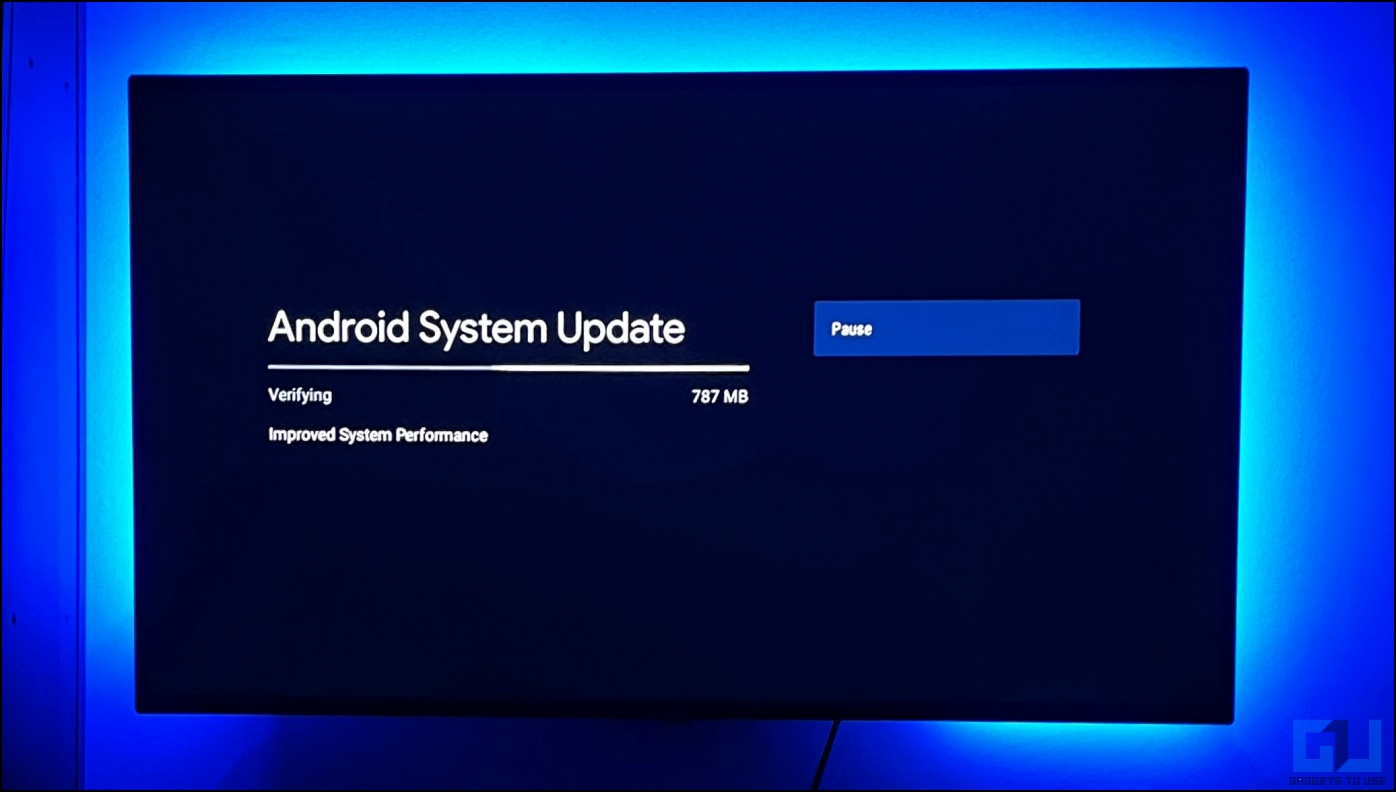 Automatic software updates may eat additional system resources and internet bandwidth in the background. As a result, the foreground apps may run slower than usual, especially on low-end hardware. Here's how you can turn off automatic software updates on your Android TV:
1. Open Settings on your Android TV.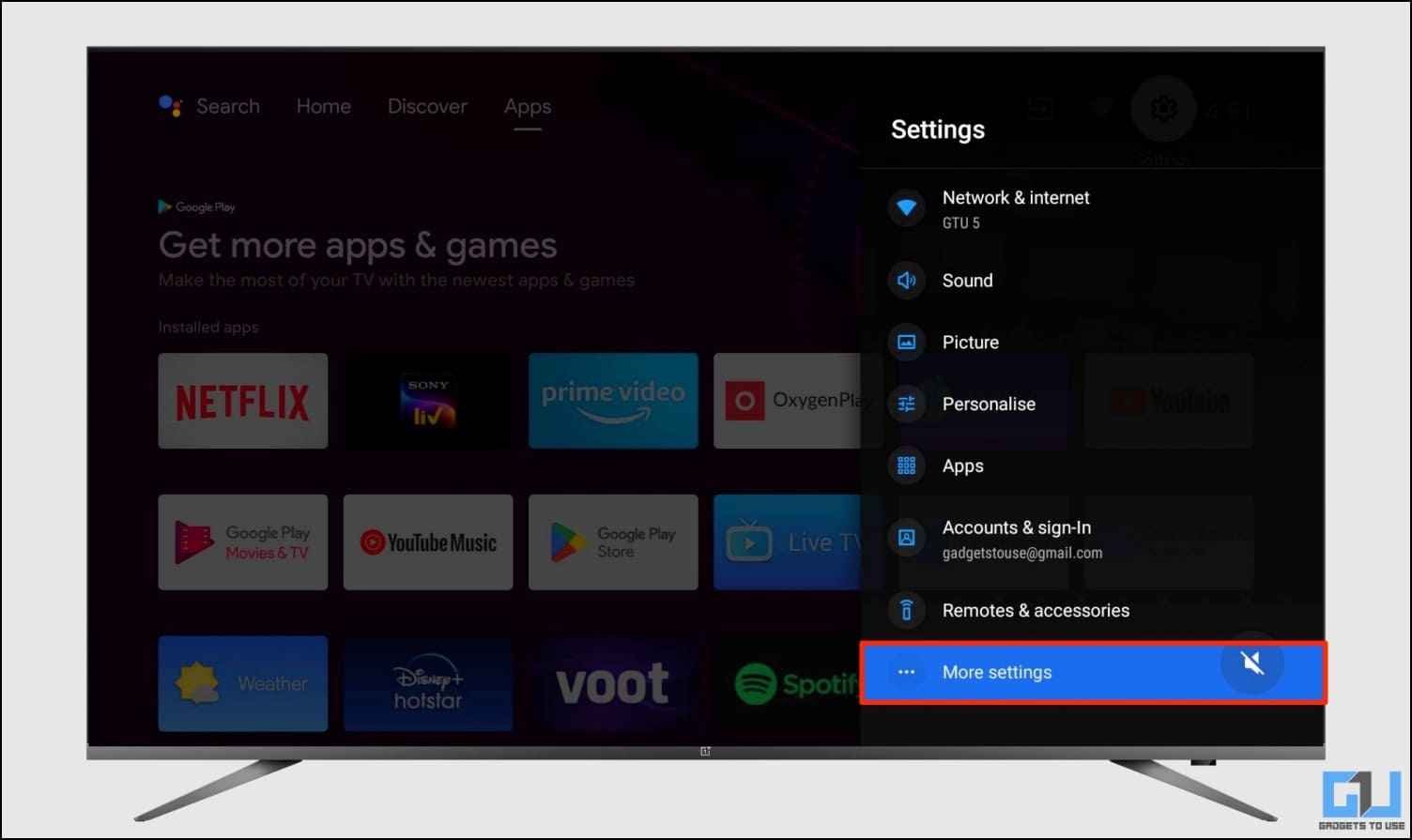 2. Scroll down and click on About. On some devices, you may find this option under Advanced or More settings.
3. Here, select the System Update or Software Update.
4. Turn on or off the 'Automatic Software Update' option if available.
Frequently Asked Questions
Should You Turn Off Automatic Software Updates on Your Android TV?
In general, Android TVs don't get as frequent updates as smartphones. And hence, you can always check for updates manually once in a while. You can keep the automatic OTA updates enabled or disabled based on your choice.
Should You Disable Automatic App Updates on Your Android TV?
Google Play Store automatically updates apps once a new version is available. If you have a really low-end TV, we recommend keeping it disabled so as to prevent unnecessary processes in the background. Prefer manually updating apps once a month.
Which is the Latest Android Version Available for TVs?
Currently, Android 13 is the latest version available for Android TV devices. However, you'll generally find Android 10 and 11 on the majority of budget smart televisions and TV boxes.
Wrapping Up
This is how you can turn on or off automatic software updates and app updates on your Android TV. I hope the above guide helped you play around with the update settings on your television. If you still have any doubts or queries, feel free to reach out via comments.
You might be interested in: