How to Install Dynamic Island on Windows 11/10 for Free
Dynamic Island introduced by iPhone 14 Pro models provides a functional notification pill adapting to different features available with a single tap, it has been a hit. Luckily, you don't have to spend a fortune to get this latest iPhone feature, as you can experience it on your Windows machine. Follow this detailed guide to learn how to install Dynamic Island on Windows 11/10 for free. Furthermore, you can install Dynamic Island on any Android Phone as well.
Steps to Install Dynamic Island on Windows 11/10
To experience Dynamic Island on your Windows 11/10 machine, you need to install the XWidget software and download the associated theme from DeviantArt. Follow these steps to install the same:
1. Download the XWidget App from the official website on your desktop.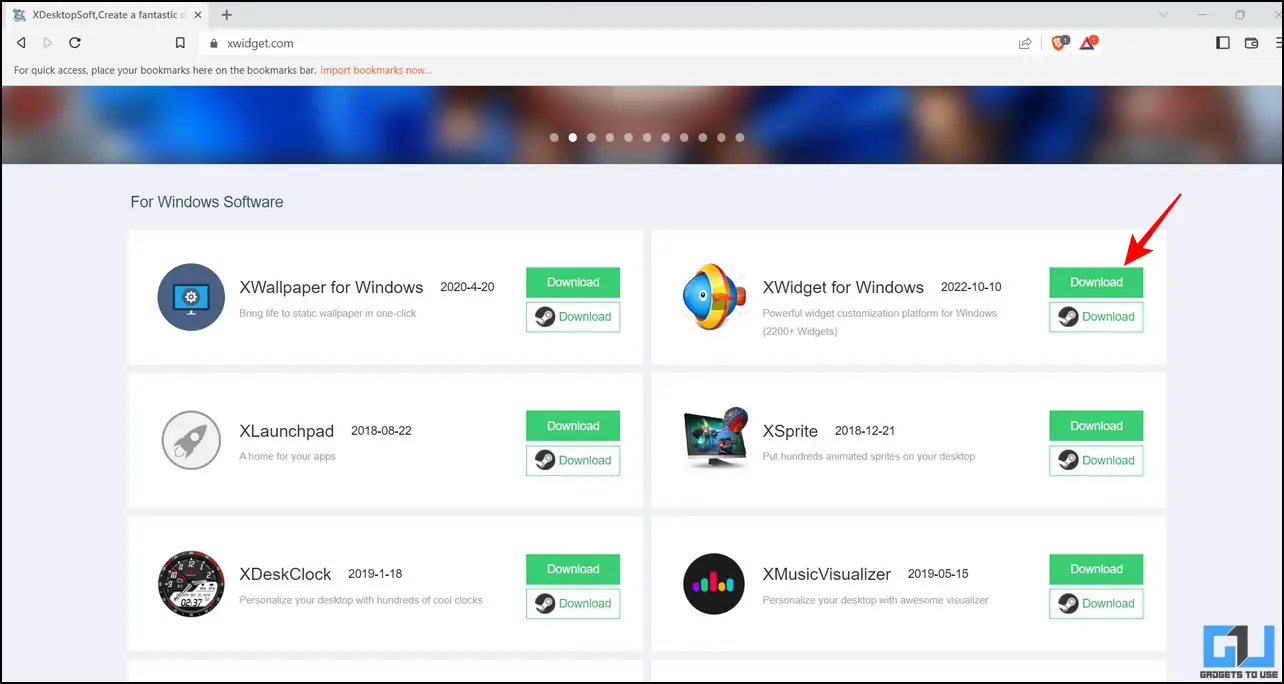 2. Next, create a new folder named 'Xwidget' and paste the downloaded ZIP file inside the folder.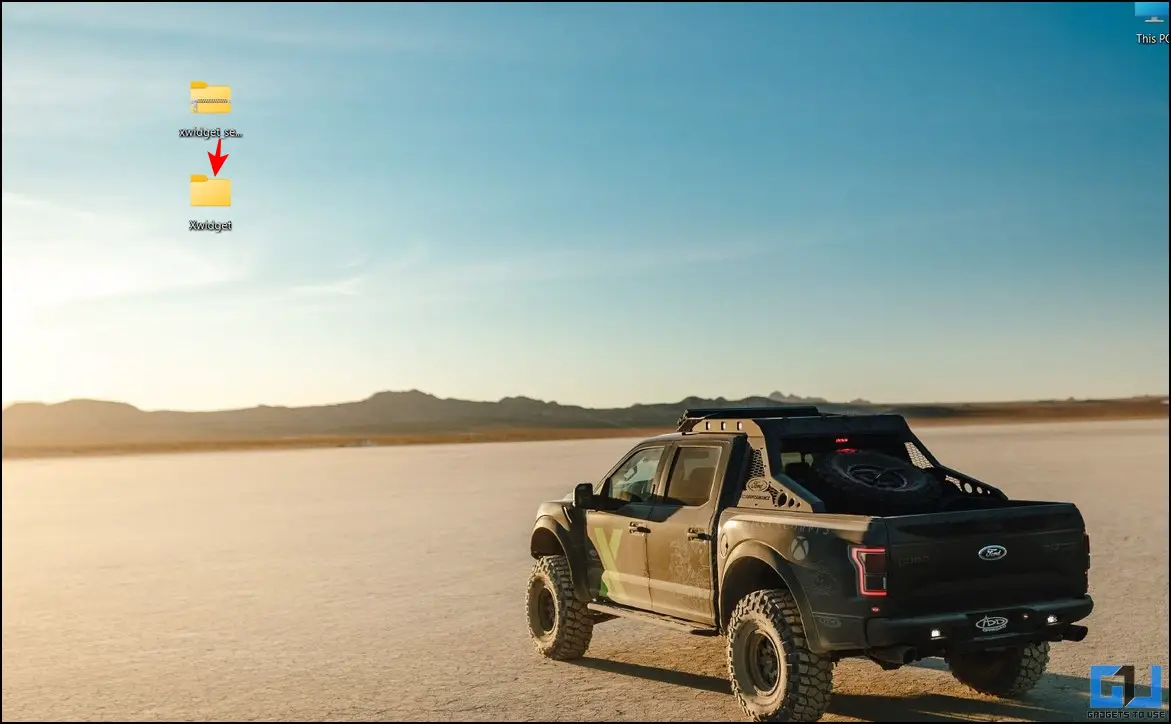 Note: The default Security app on Windows 11 and 10 identifies this downloaded file as malware which might delete it automatically from your system after decompressing or extracting the ZIP file. However, you can prevent the same by adding a folder exclusion in the Security app. Here's how:
3. Press the Windows key and search for the Security app to open it.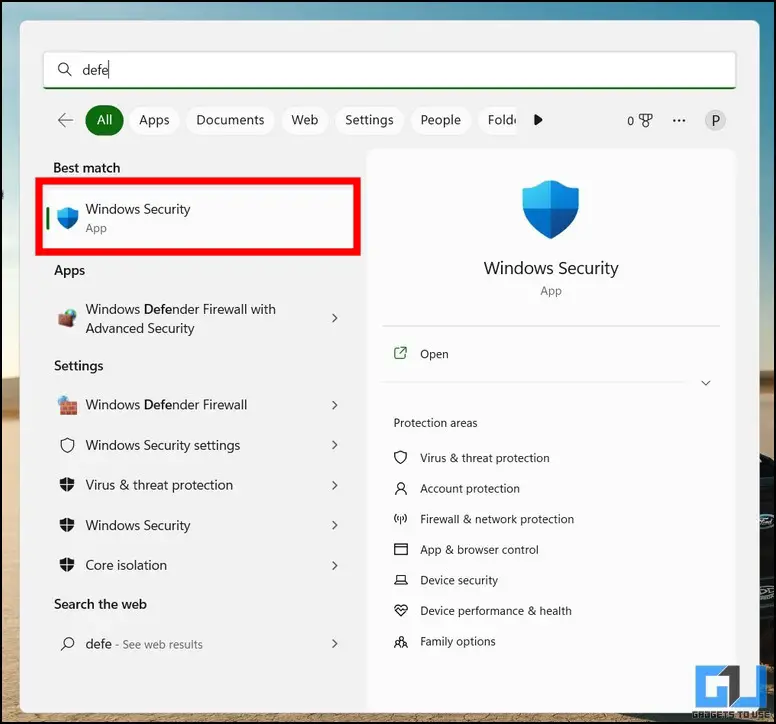 4. Click on Settings in the bottom-left corner of the window.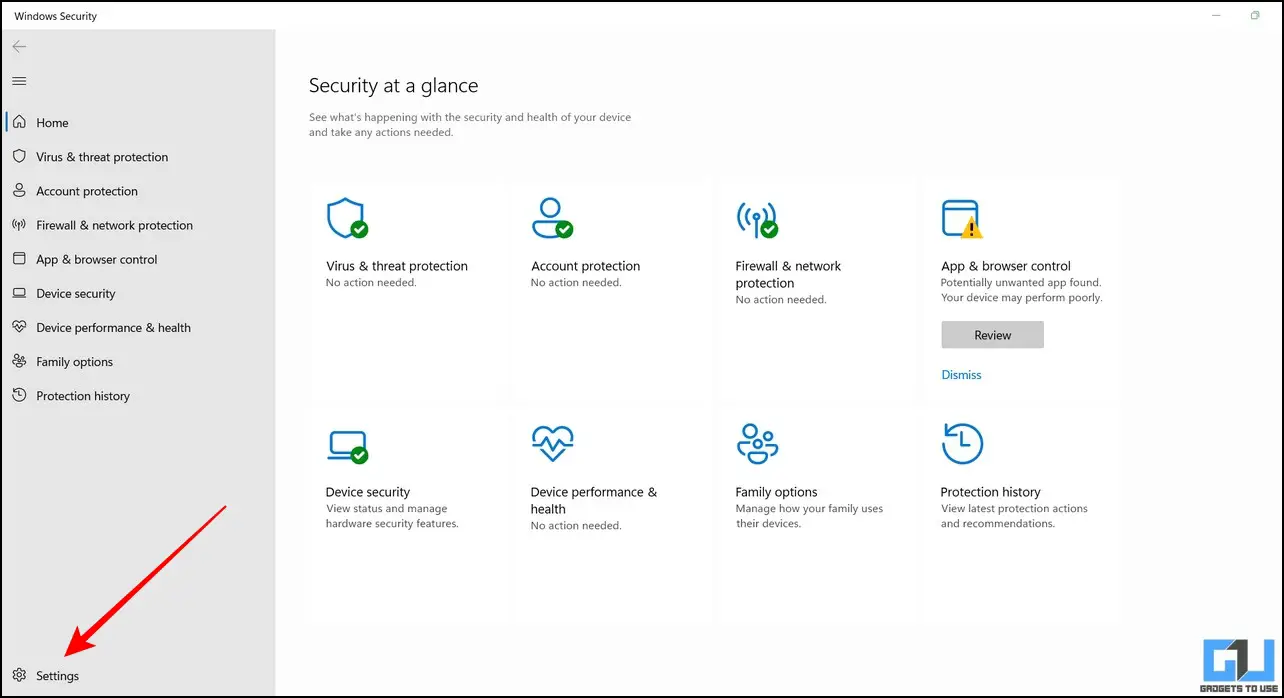 5. Further, click on the Manage Notifications option under the Notifications tab.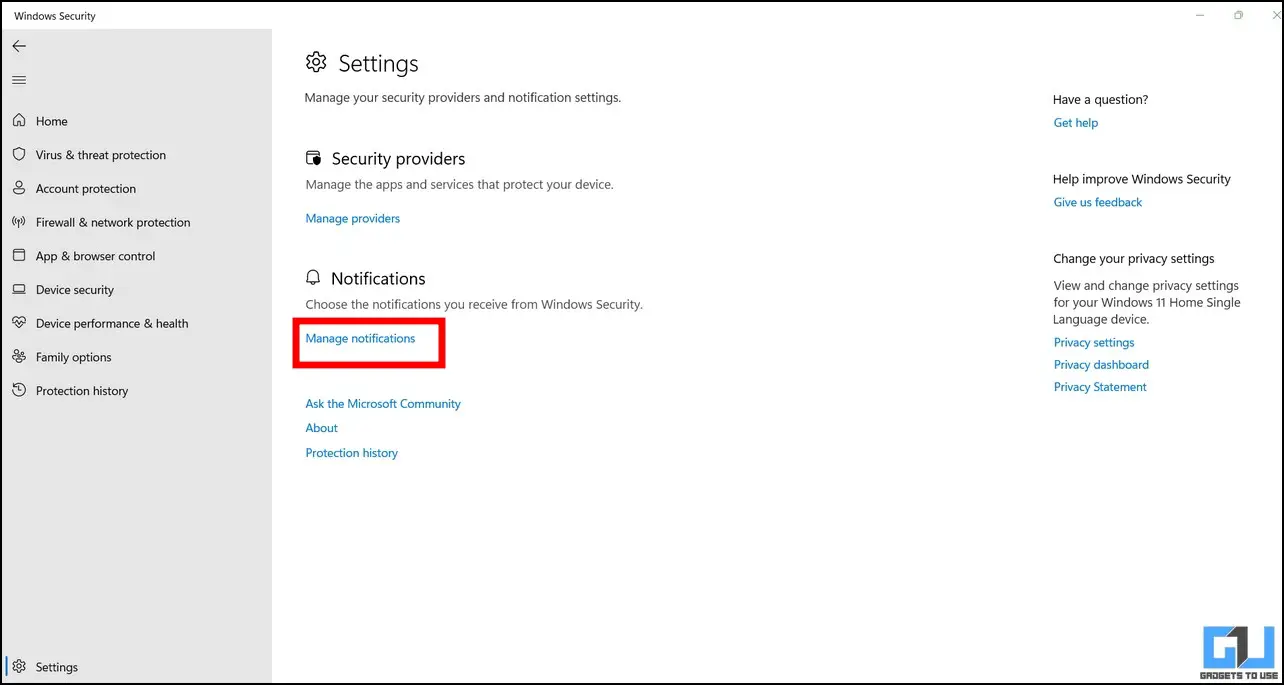 6. Click the Virus & Threat Protection Settings option on the next page.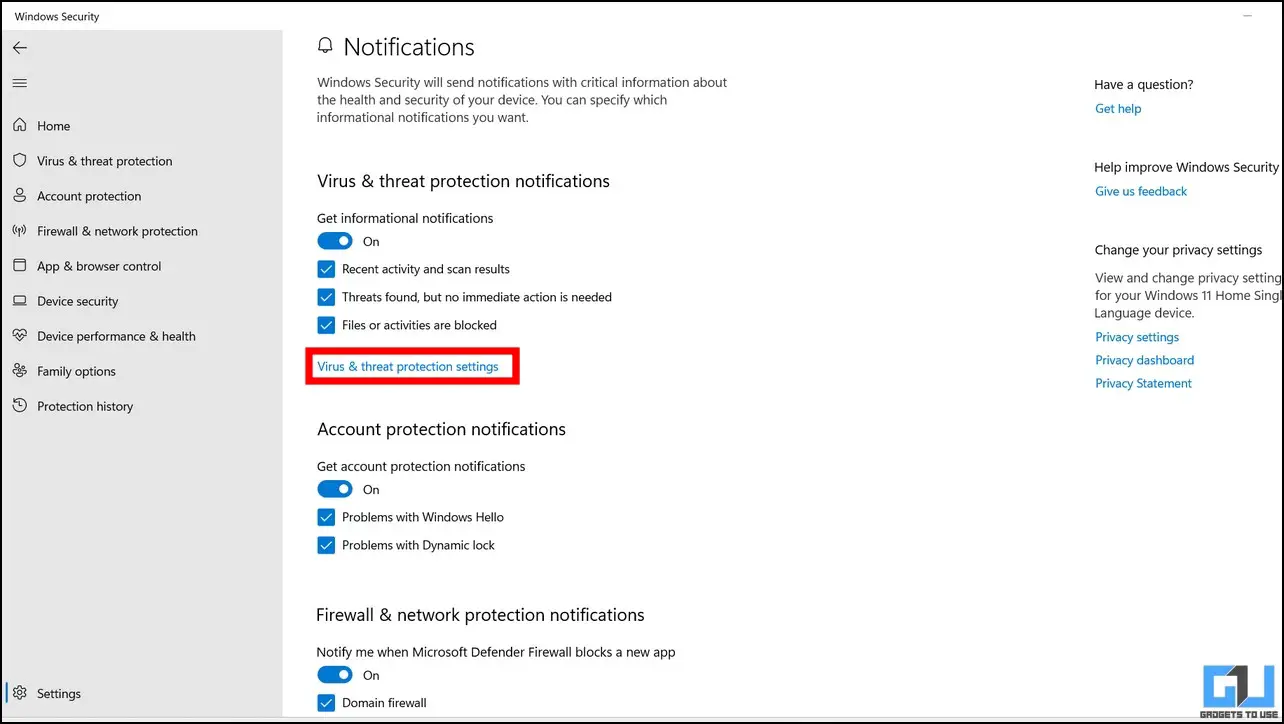 7. Now, click the Manage Controlled Folder Access option under the Controlled Folder Access section.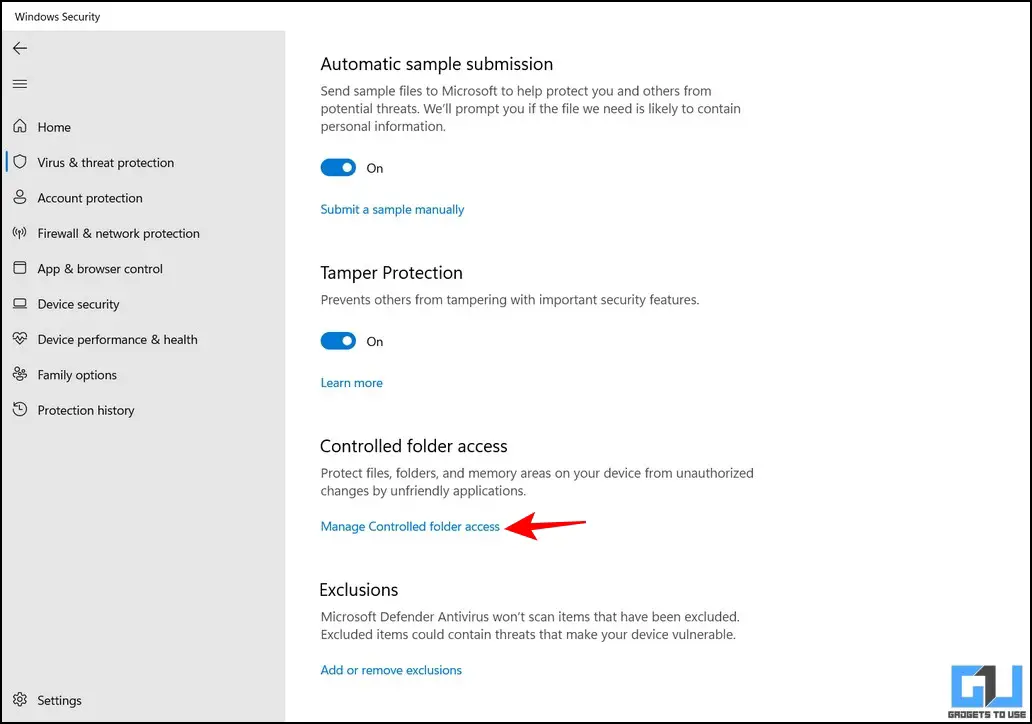 8. Finally, click the 'Add an Exclusion' button to exclude a specific folder from malware scanning.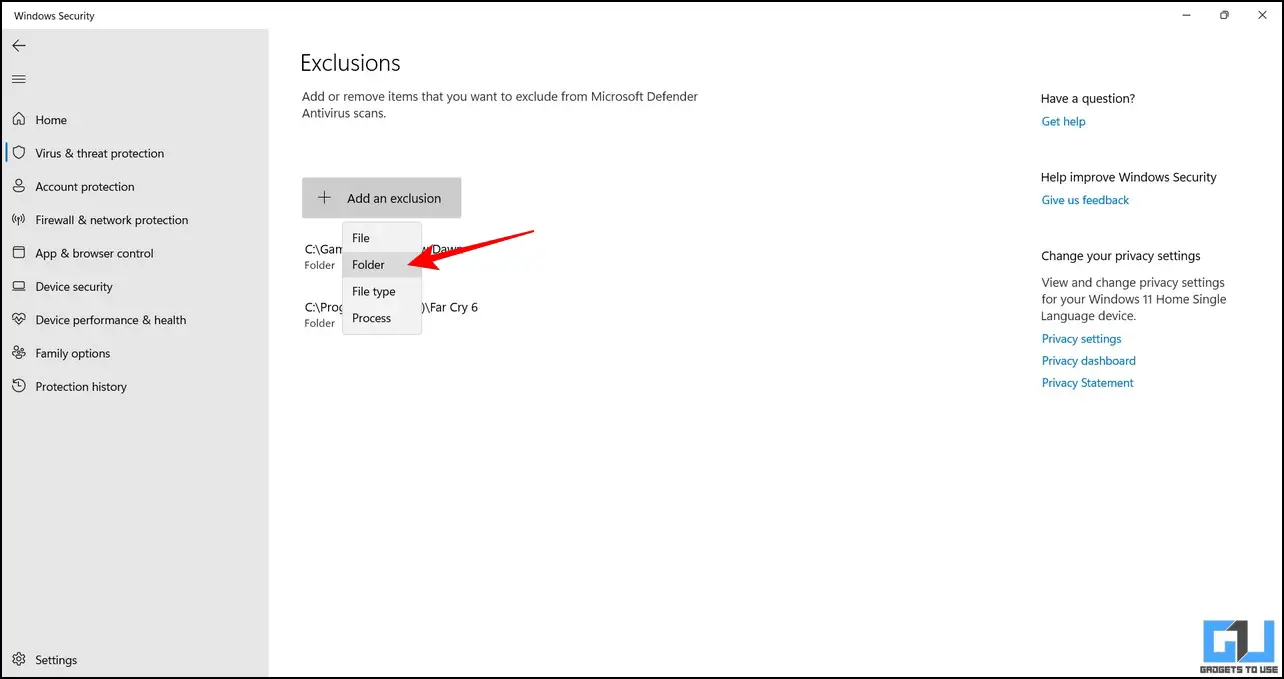 9. Add the Xwidget folder created earlier to the list.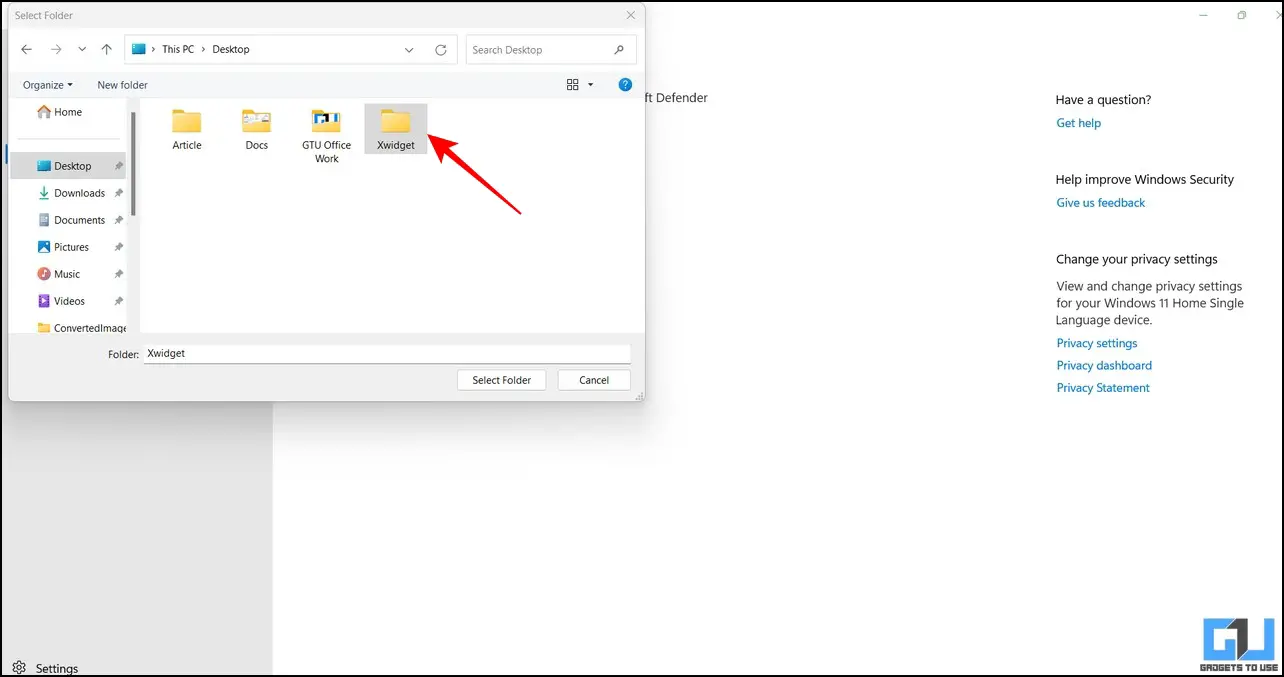 10. Now, extract the downloaded zip file in the Xwidget folder to launch the installation setup.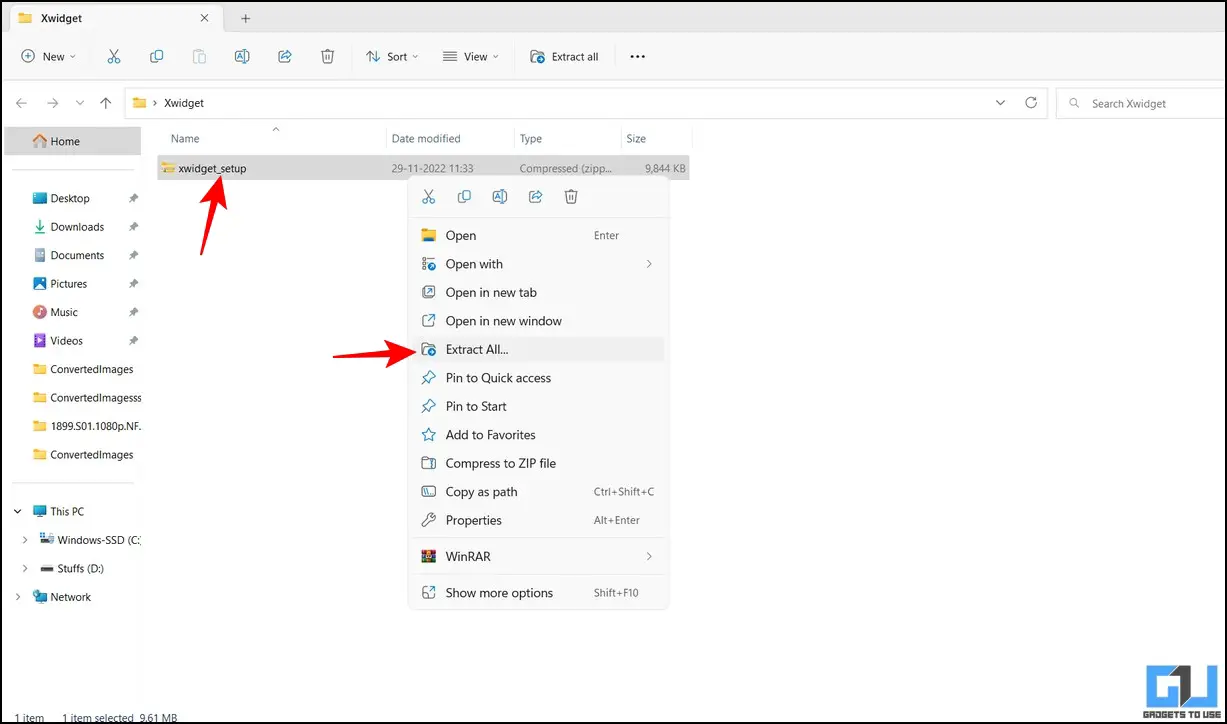 11. Follow the on-screen instructions and click the Next button to install the software to your system.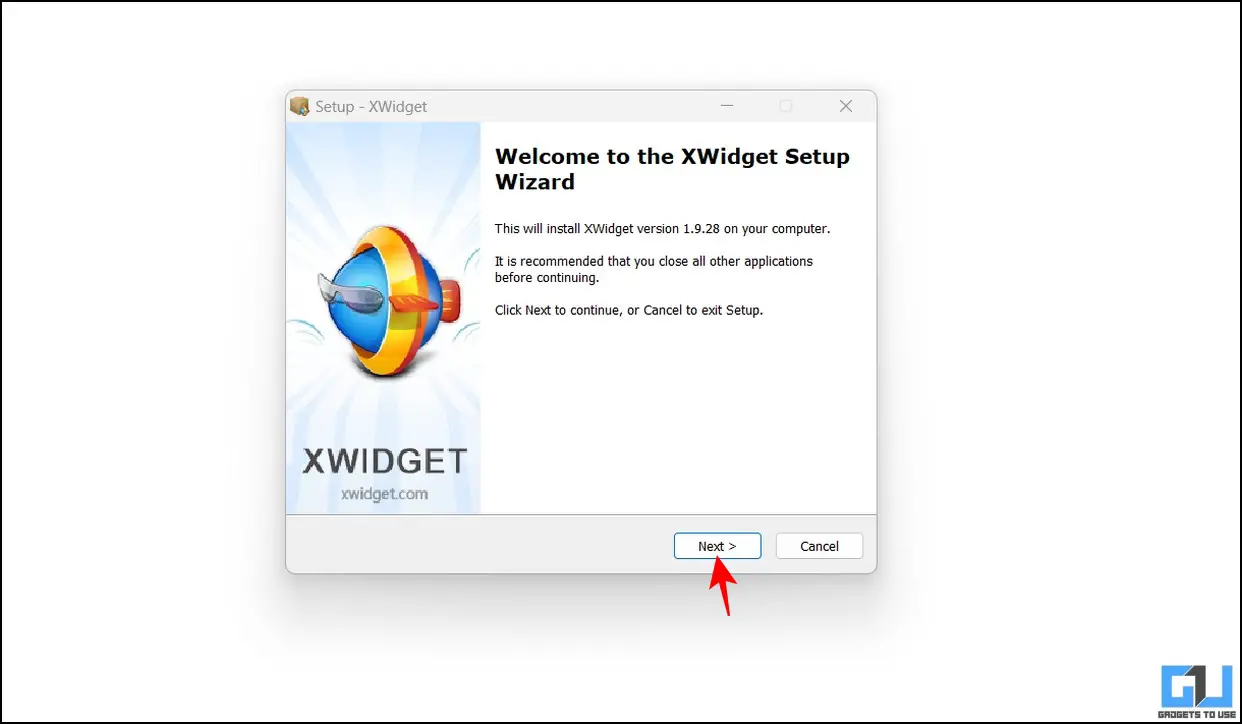 Pro Tip: If you encounter a Windows Smart Screen error while launching the setup, Click on the More Details > Run Anyway link to run it.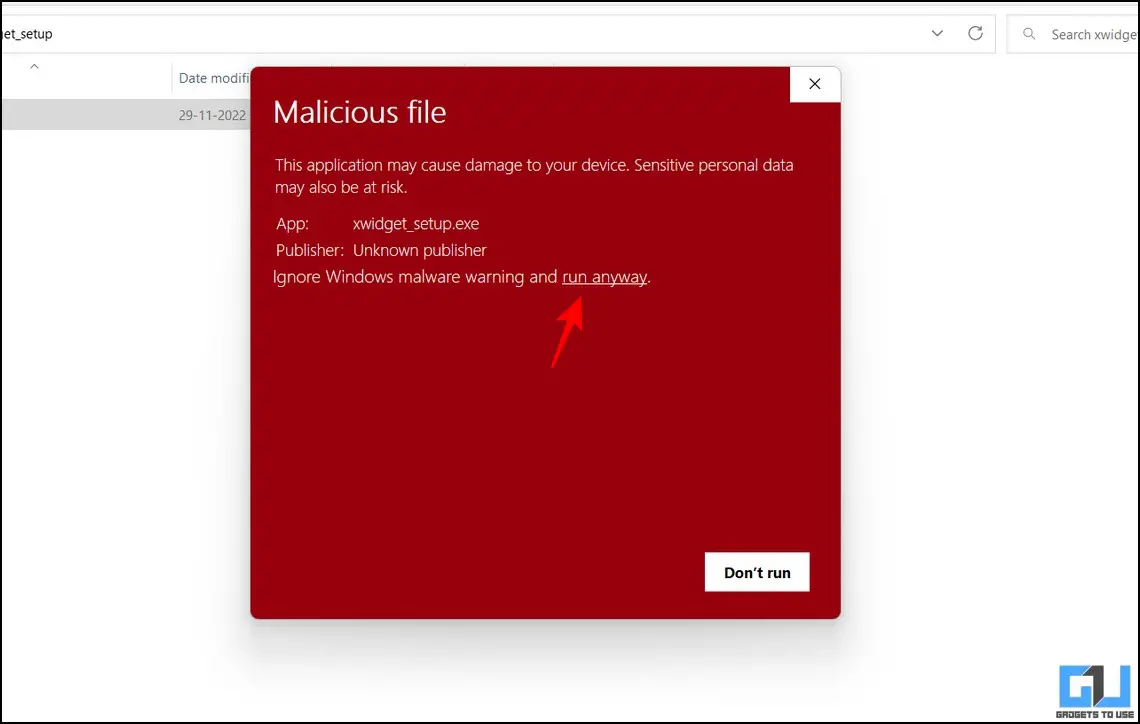 The XWidget app shall start on your Windows machine with different widgets appearing on your home screen. To remove them, right-click on each widget and press the Close button.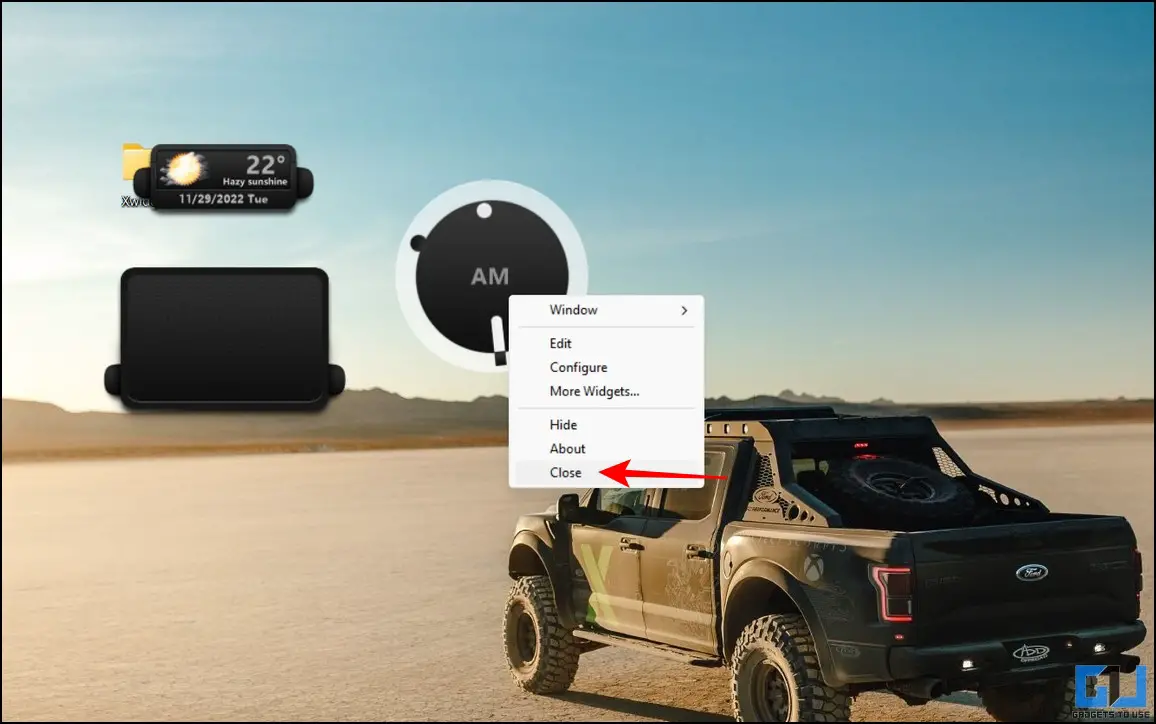 12. Now, to add the Dynamic Island theme to XWidget, download it from DeviantArt.
13. Double-click on the desktop_dynamic_island file to apply and launch the theme.
That's it! You can now see Dynamic Island on your desktop in its full glory. Drag the pill to your desired screen position to use it.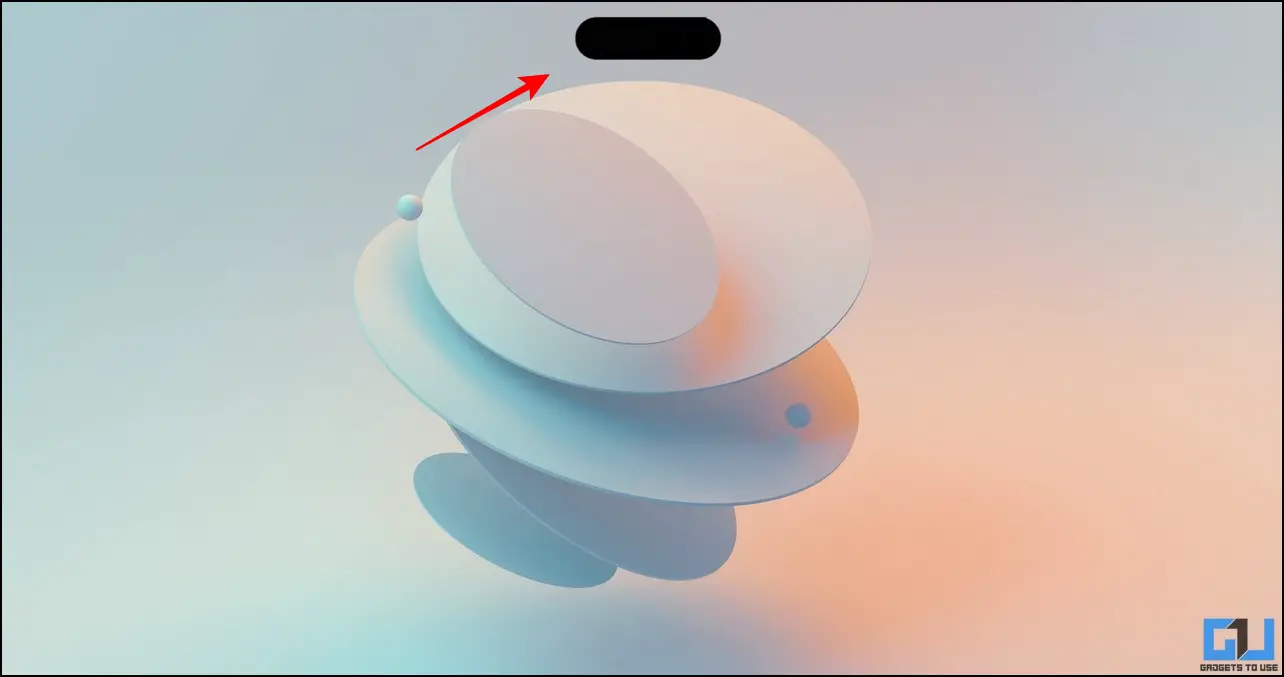 Dynamic Island Features on Windows 11/10
Similar to the original, XWidget's Dynamic Island offers a feature-rich experience to its users. You can configure it to view the calendar, weather, memory details, battery, music player, and turn off/reboot your system with a single click on the dynamic island pill. Let's quickly look at each of them with steps to enable it.
Access Date and Time
Instead of viewing the calendar from the taskbar, you can assign the calendar action to Dynamic Island to view it. Right-click on the Dynamic Island Pill and select the Date Time option to enable it. Once assigned, you can click on Dynamic Island pill anytime to view the date/time and access the calendar.
View Current Weather Details
Besides the calendar, you can configure Dynamic Island to view current weather details. Right-click on Dynamic Island and select Weather. Click on the Pill button to view details.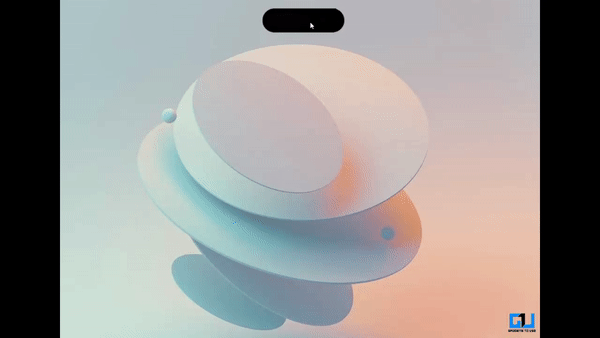 Display Memory Usage
Getting real-time memory consumption details can be quite helpful in analyzing your system's performance. Luckily, you can view it easily via Dynamic Island. Right-click on Dynamic Island and select Memory to view system memory consumption details.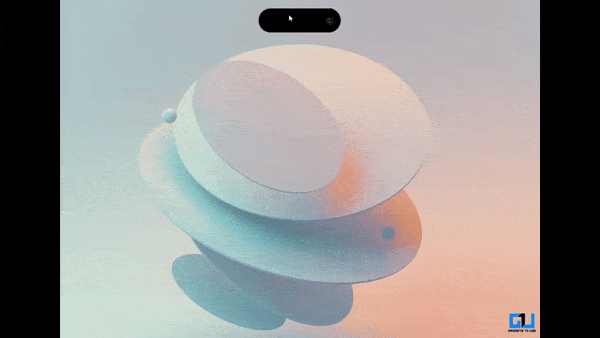 View Battery Charging Status and Percentage
Dynamic Island is also capable of displaying the battery percentage and charging status of your Windows PC with the comfort of a single click. Right-Click on Dynamic Island and select the Battery option to view charging and battery details by clicking the pill.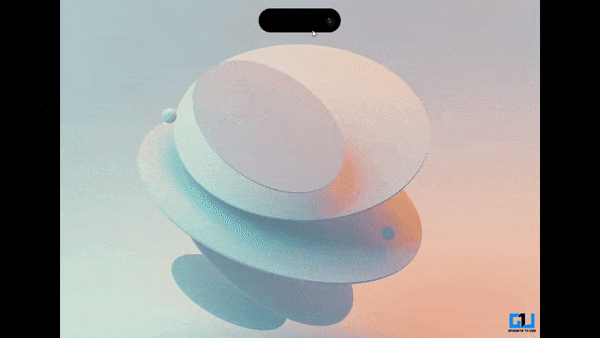 Access Music Player
Why open Music Player separately when you can control it with the Dynamic Island Pill? Follow this easy illustration to enable music playback on Dynamic Island. Right-click on Dynamic Island to select Player. Tap on the Pill to expand and control your music playback.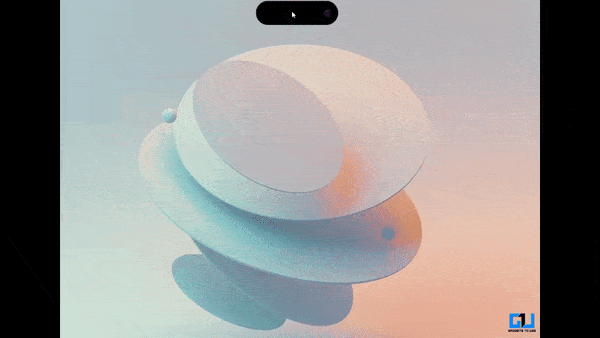 Shutdown or Reboot your Machine
You can quickly turn off or reboot your Windows machine using Dynamic Island by clicking the associated toggle buttons. Right-click on Dynamic Island to select Shutdown. You can now click on the pill to shut down or restart your system with the toggle buttons.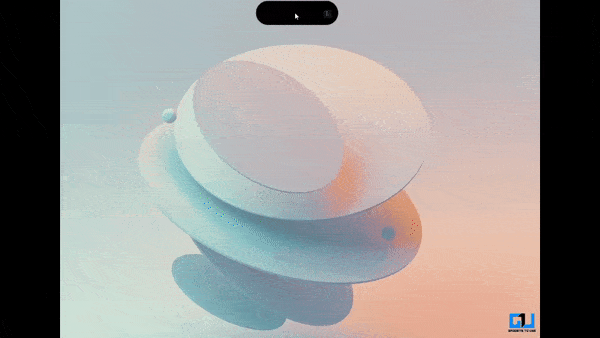 Bonus Tip: Make the Windows 11 Taskbar Completely Transparent like Mac
Have you ever wished to make your Windows 11/10 taskbar completely transparent like the macOS? If yes, the Translucent TB app is your one-stop solution to do it. Here's how to use it:
1. Install the Translucent App from Microsoft Store to open it.
2. Once the program launches, your Windows taskbar will become entirely transparent, like the macOS taskbar.
3. If you wish to revert the changes, uninstall or close the app from your system's tray.
FAQs
Q: Can I get Dynamic Island on PC?
A: Yes, follow the detailed steps listed above to install Dynamic Island on your PC.
Q: Which software do you need to install Dynamic Island on Windows 11/10?
A: You need to install the XWidget app along with the Dynamic Island theme to use it on Windows 11/10. For more details, please refer to the steps in this guide to install the same.
Wrapping Up: Get the Most of Dynamic Island on Windows!
So, that's everything on the new Dynamic Island feature for Windows 11 and 10. If you loved trying it, share it with your friends who you think might find it useful. Stay subscribed to GadgetsToUse, and check out the below links for more interesting reads.
You might be interested in:
You can also follow us for instant tech news at Google News or for tips and tricks, smartphones & gadgets reviews, join GadgetsToUse Telegram Group, or for the latest review videos subscribe GadgetsToUse Youtube Channel.