Carriers are working to ensure cellular coverage reaches the even farthest corners of the world. But there's still a long way, and I am sure there may be areas in your home or office where the cell network quality is extremely poor to even place calls. In such instances, you can make calls over Wifi on your iPhone. This article will show how you can enable Wifi calling on your iPhone and answer related queries.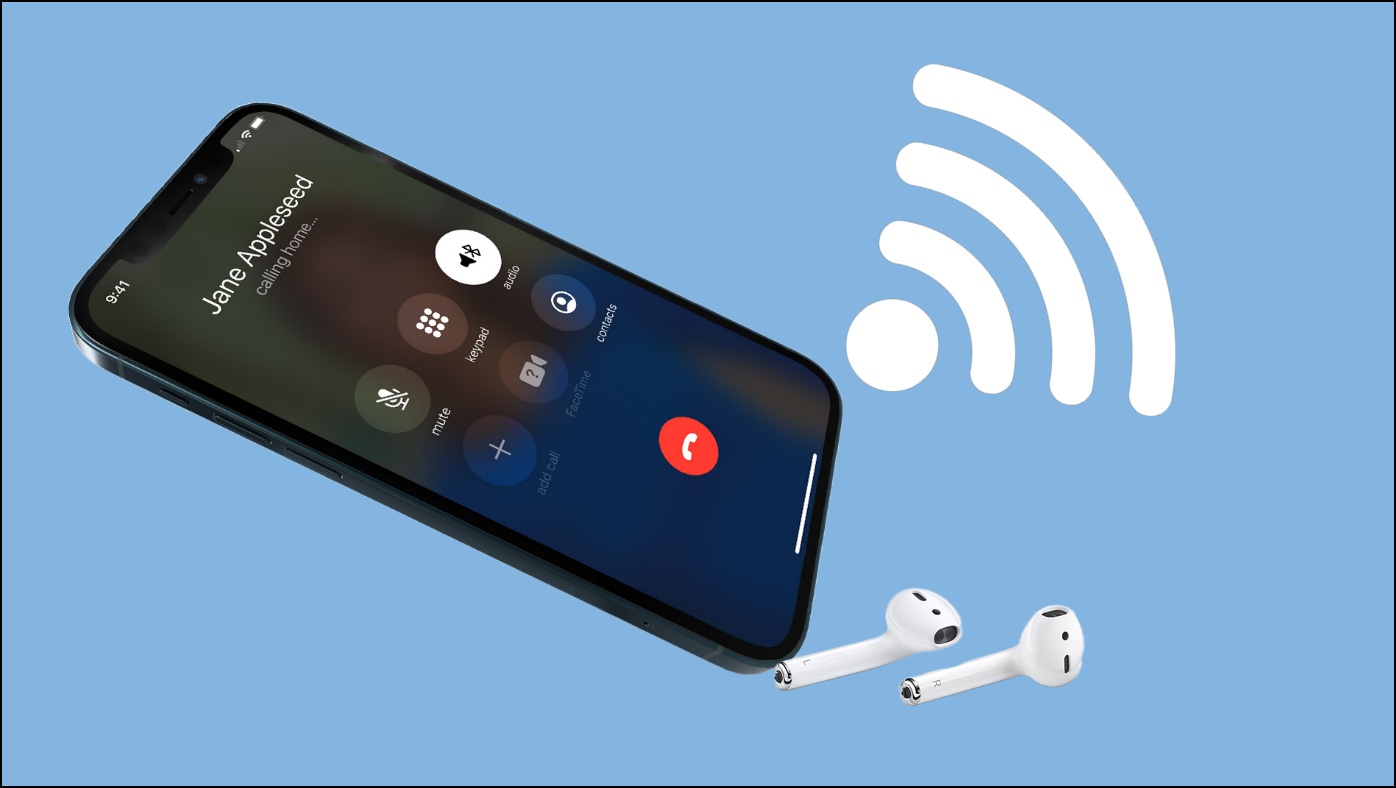 What is Wifi Calling?
Wifi calling lets you place calls and send text messages over a Wifi connection instead of depending on the signal from a nearby cell tower. All you have to do is enable Wifi calling option on your smartphone and connect to your Wifi.
It is not like placing a voice call over Whatsapp. It still uses your number and carrier to make calls but offers a rich sound quality even in areas with poor signal. It does not consume your cellular data, and you do not have to pay additional charges to use it.
To enjoy Wifi calling, you need the following prerequisites:
Active Wifi connection.
iPhone that supports Wifi Calling (iPhone 5c and above models).
iOS 8 and above.
Your carrier must support Wifi Calling.
An active cellular plan.
How to Enable Wifi Calling on iPhone
Enabling Wifi calling on your iPhone is simple. You do not have to download any third-party app as the option is hidden within your device settings. Here are the steps to turn on Wifi calling:
Step 1: Open your iPhone Settings. Scroll down to Phone.
Step 2: Tap on the Wifi Calling option.


Step 3: Turn on the toggle for Wifi Calling on this iPhone.
Step 4: A pop-up will appear asking to Enable Wifi Calling, select Enable.


You will now see a Wifi Call badge next to your carrier name on the top left side of your iPhone. It indicates Wifi calling is turned on. If you still can't make Wifi calls, follow our guide to fixing Wifi calling not working on your iPhone.
How to Make Calls on iPhone Over Wifi?
Once you have enabled the Wifi calling option, you can make calls and send texts like you usually do. Your phone will handle the network routing in the background. You have to follow no additional steps to use Wifi Calling.
Frequently Asked Questions
Q. Which Carriers support Wifi Calling?
Most carriers these days offer support for Wifi calling free of charge. Here is a list of some popular service providers that allow you to use Wifi Calling in the USA and India.
Verizon Wireless
T-Mobile
AT&T
Spring
Cricket
Mint Mobile
Jio
Airtel
Vodafone
Vi
You can visit Wireless Carrier Support and Features page to check if your carrier supports Wifi calling on iPhone.
Q. Is it free to use Wifi Calling on iPhone?
Most carriers will not charge extra for using the Wi-Fi calling feature. You will only get charged for the calls you place according to your plan.
Q. Which iPhone models support Wifi Calling?
Any iPhone running iOS and above comes with the support of Wifi calling. This means that Wifi calling works on iPhone 5C and later models.
If you are using a T-Mobile version of the iPhone 5, you can use Wifi calling because it received the beta update for iOS 8.
Q. What are the Pros and Cons of using Wifi Calling?
Wifi calling is a handy option, but just like any other feature, it has its pros and cons. Let's take a look at them.
Pros: 
Wifi calling lets you make calls and send and receive texts in areas where there is no coverage.
You do not have to pay any additional cost.
The sound clarity is much better on calls made using Wifi calling.
Your device will switch seamlessly from cellular to Wifi calling.
Cons: 
Not all carriers will support the option to use Wifi calling.
Moving to a spot with a weak Wifi connection may lead you to miss out on calls and texts.
You need a minimum of 2Mbps of speed to use the feature. This might not be possible in busy hotels, airports, and restaurants.
Wrapping Up
This was all about how to enable and place calls using the Wifi calling feature on your iPhone. It is certainly a useful feature for those who have poor coverage in their homes or offices and help us stay connected to the world. Stay tuned for more such articles, guides, and how to's.
You might be interested in:
You can also follow us for instant tech news at Google News or for tips and tricks, smartphones & gadgets reviews, join GadgetsToUse Telegram Group or for the latest review videos subscribe GadgetsToUse Youtube Channel.