WhatsApp is the go-to communication app for more than 2 billion daily users, as new features are being pushed to WhatsApp every now and then like WhatsApp communities, polls, Avatars, call links, and more. Usually, the WhatsApp user base is from mobile, followed by web and desktop apps. However, now you can use it on your Tablet as well, here's how you can use your phone's WhatsApp on your Tablet.
Requirements to Use WhatsApp Companion
You need to be a WhatsApp Beta tester, till it rolls out to the stable build.
The WhatsApp for Android version should be 2.22.25.8 or above.
You need to have the beta build on your tablet and Android phone.
Note: It will be rolled out on the iOS beta version soon.
Steps to Setup WhatsApp on Android Tablet
If you meet the above requirements, follow these steps to use WhatsApp on your Android table along with your phone.
1. Do a Fresh installation of the WhatsApp app on your Android tablet, choose the app language, and tap the next button.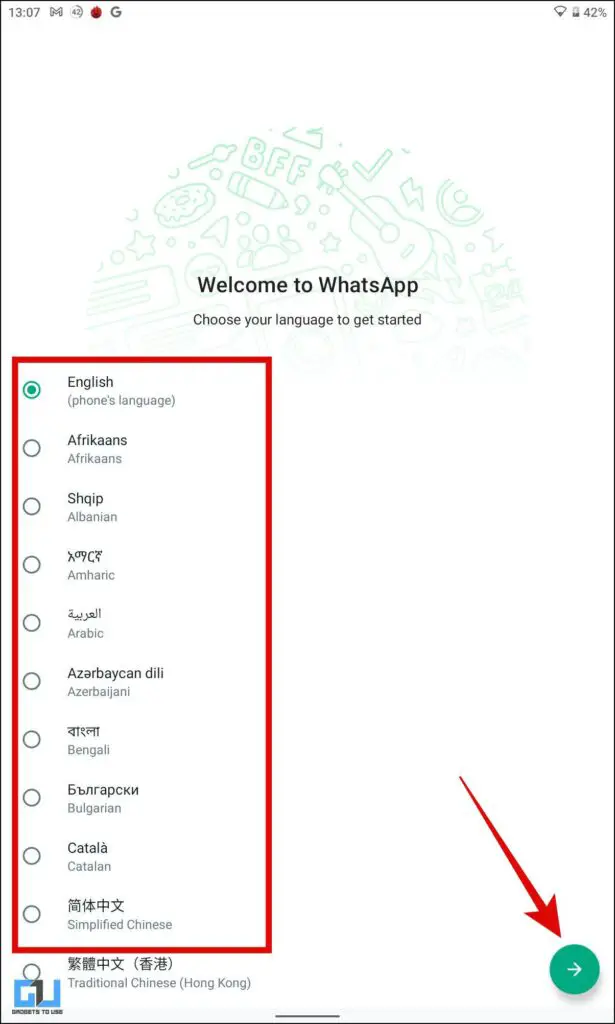 2. On the next screen, tap the Agree and Continue button.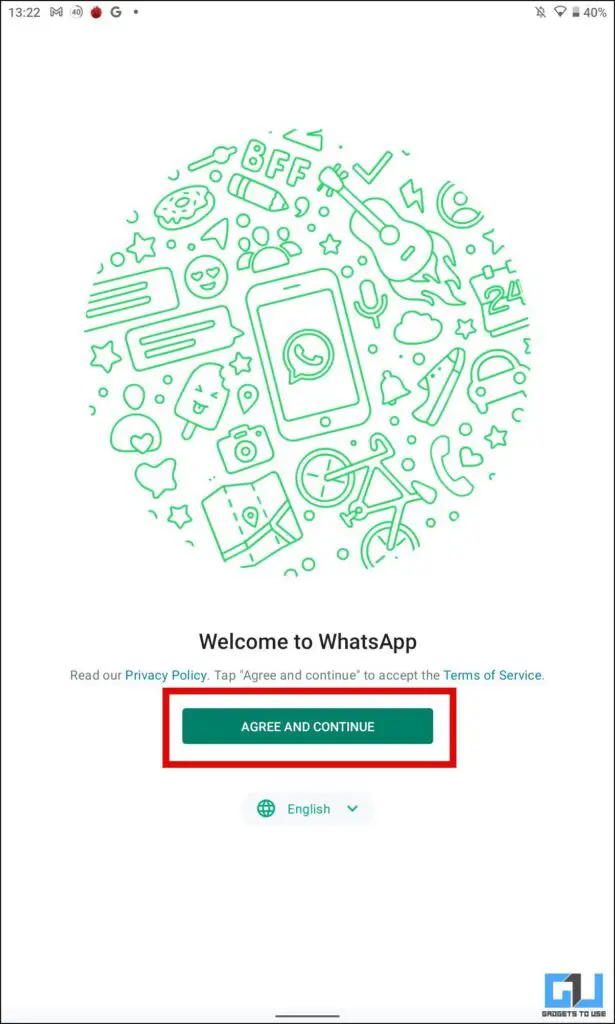 3. On the Next Screen, you can scan the QR code with your phone, to mirror your WhatsApp on your tablet, or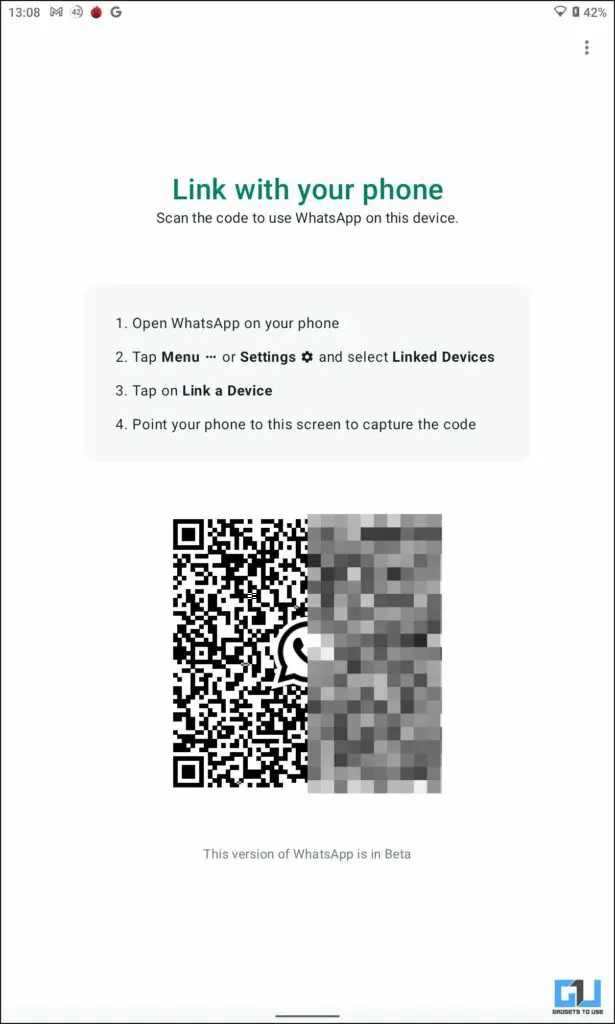 You can tap the three dots menu at the top right, and then tap Register New Account. Here you can enter a mobile number for a fresh WhatsApp.


4. In the case of mirroring WhatsApp. On your phone, tap the three dots menu at the top right and tap on linked devices.


6. Here, on the linked devices page, tap on Link a Device.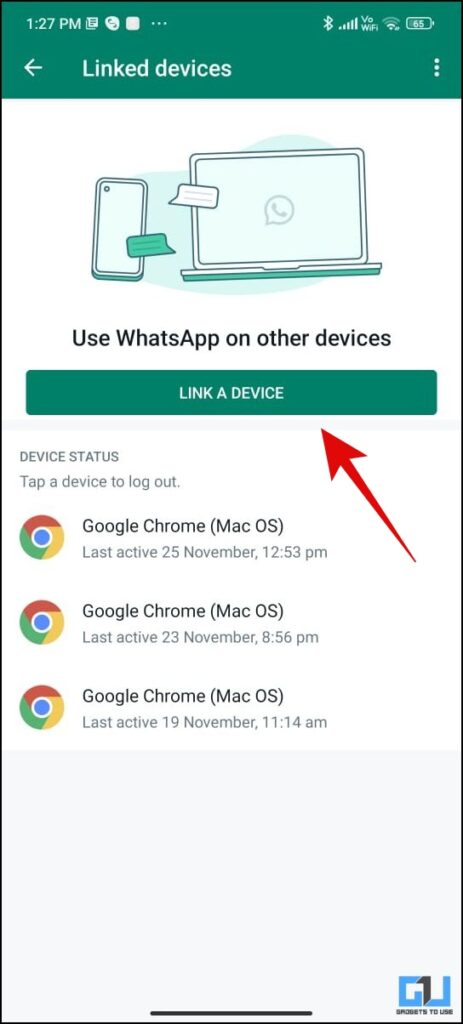 7. Verify your PIN or biometric on your phone.
8. Now, scan the QR code on your second phone from your primary phone.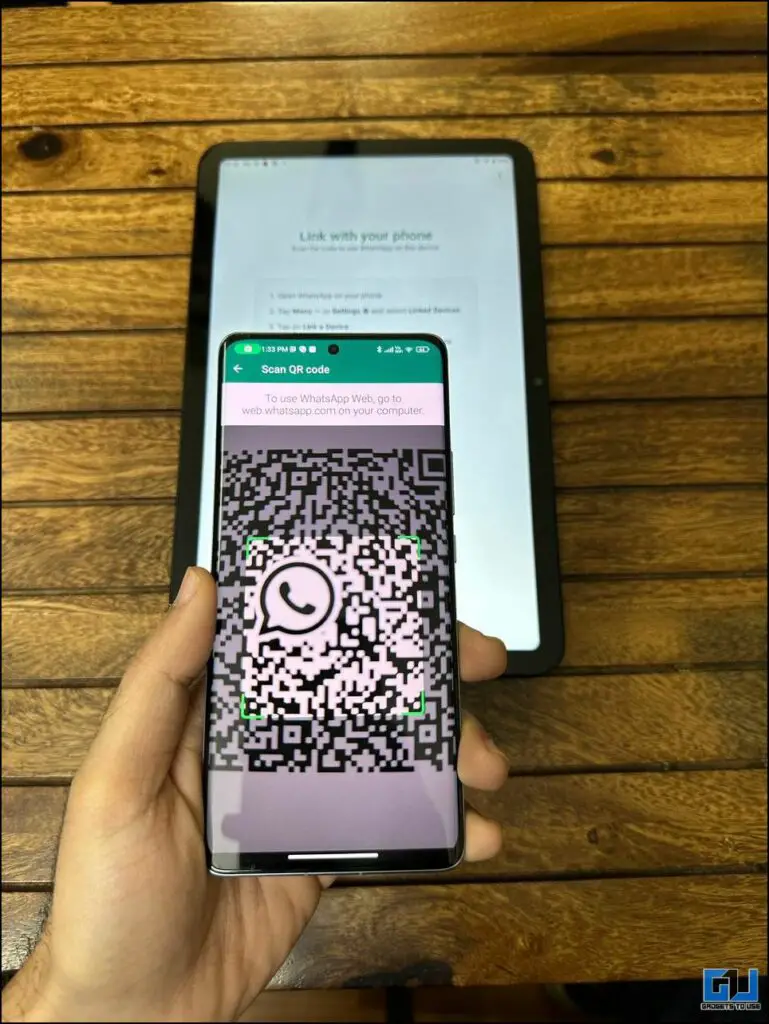 9. In a few seconds your entire WhatsApp Chat history will be copied to your Andriod tablet.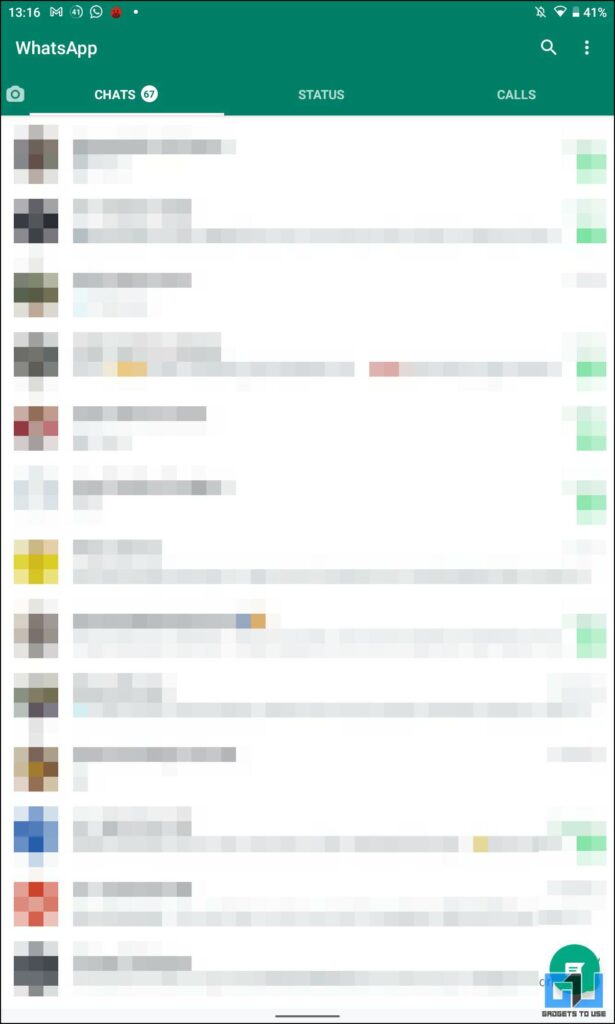 How to Logout Your WhatsApp From Android Tablet?
You need to follow the steps mentioned below, in order to log out of WhatsApp from your Android tablet, while still keep it running on your phone.
1. Go to WhatsApp Settings on your tablet from the three dots menu.


2. Under WhatsApp Settings, go to Account and then tap on Logout to disconnect WhatsApp from your Android tablet.
Alternatively, you can also log out of the tablet session from your phone, by visiting the Linked devices page and logging out of the tablet session.


FAQs
Q: What features are available in WhatsApp for tablets?
A: It works mostly like the phone app, except there's no ability to share a new status update, live locations, and broadcast lists.
Q: How to use One WhatsApp on my phone and Android Tablet?
A: To use the same WhatsApp on your Android tablet, you need to have access to WhatsApp companion mode, which is in beta as of now.  Follow the steps mentioned in this article above to learn the complete process in easy steps.
Q: Can I use WhatsApp on my tablet without a phone number?
A: You can use your phone's WhatsApp on your tablet, without having to register a number. Follow the steps mentioned above to learn how you can do it.
Q: How to transfer all WhatsApp data from Phone to tablet?
A: You can either use the companion mode, to transfer all the chat history, from one phone to a tablet or even another phone. The media needs to be manually downloaded for each chat, and it requires the primary phone to be connected to the internet. Or you can use transfer the full WhatsApp backup to your tablet.
Q: Does WhatsApp saves data on the tablet, after logout?
A: No, it does not save the data on the tablet after, you have logged out. If you have specifically saved any media, in the gallery app, then it will remain saved on the tablet.
Wrapping Up
So this is how you can use WhatsApp on your Android tablet, either with a new number, or mirroring your entire chat data from your phone. As of now, it is in the beta stage, but will be rolled out to all users soon. If you want to use it right now, then you can read our guide to using WhatsApp on your iPad, Windows, and Mac. Check out other tips linked below, and stay tuned to GadgetsToUse for more such tech tips.
You might be interested in: