High Points At 2022 HCD Conference – HCD Magazine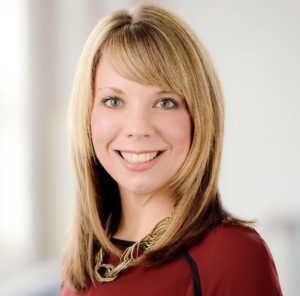 I can't deny that I was riding a high a year ago when we brought the 2021 Healthcare Design Conference + Expo to my hometown of Cleveland, our first in-person show since COVID-19.
But like all the firsts we've experienced in our pandemic recovery, it wasn't quite the same as before. Now, fast-forward to last week, and, oh my, how far we've come.
At press time, we're just returning from the 2022 HCD Conference in San Antonio. We saw attendance surge and, honestly, it felt pretty darn normal. Facility tours were back, sessions were packed, parties were hopping, and countless reunions took place.
You'll find this issue loaded with show coverage, but in this space, I'll share a few of my favorite things.
Pandemic restrictions prevented us from holding tours in 2021, so it was a special treat to see attendees lined up to board buses and head off to local San Antonio healthcare facilities.
I enjoyed a visit to one myself, where I was reminded that you just can't replicate seeing projects in person, understanding how they're navigated and operated, and hearing directly from the teams that created them on what they like and what they might change if given the chance.
I know I'm biased, but I love our Healthcare Design Magazine Awards Luncheon. On a personal level, I get to hand out awards and make people smile—what's better than that?
But really, it's a privilege to share some of the best industry contributions we see throughout the year thanks to our design competitions and professional awards programs.
And it never fails that afterward, attendees will pull me aside to say how much they enjoy seeing our Rising Star winners on stage, and I can't help but agree. It's fun to not just highlight what they've achieved in a short period of time but anticipate what's yet to come.
The Breaking Through conceptual design competition returned to the main stage this year with our keynote finale. I was so impressed by the quality of the finalists' immersive presentations.
Plus, it served as a valuable reminder of the inherent value found in simply pausing to rethink the possibilities for how and where healthcare is delivered and the ways this industry might inspire meaningful change.
I know I already mentioned the parties (the margaritas were flowing!), but the best meeting spot was definitely the expo hall.
We were packed this year with exhibitors bringing in their latest offerings, not to mention educational sessions taking place in the Solutions Theater, our Nightingale Awards competition that identified some of the best new products on display, and the $5,000 Cash Giveaway.
The space was buzzing with activity, including the Healthcare Design magazine booth—so glad many of you stopped to say hi to our team!
If you couldn't make it to San Antonio, the good news is we're now officially planning the 2023 event. Save the date for Nov. 4-7 in New Orleans—I have a feeling it's going to be an another great one.
Jennifer Kovacs Silvis is editor-in-chief of Healthcare Design. She can be reached at [email protected]