Gold Coast offers to host 2026 Commonwealth Games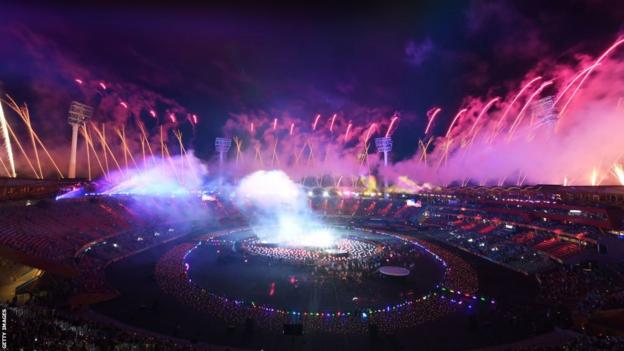 Gold Coast is ready to step in to stage the 2026 Commonwealth Games after the state of Victoria pulled out, said mayor Tom Tate.
The coastal city – host of the 2018 Games – is in the Australian state of Queensland, which is preparing to host the 2032 Olympics in Brisbane.
Tate says hosting the Commonwealth Games will help those preparations.
His rescue plan is "fully supported" by Athletics Australia – the country's sporting governing body.
"We firmly believe the city is in a unique position to step forward," said Athletics Australia.
"As witnessed in 2018, the Gold Coast demonstrated its remarkable ability to host a Games of exceptional quality, and one that left a profound impact on Australian sport.
"With an opportunity to make an impact on athletes aiming for the 2032 Olympic and Paralympic Games, we firmly believe that the city… [can] preserve the spirit of the Commonwealth Games."
The Commonwealth Games Federation (CGF) struggled to find a host before Victoria stepped forward in April 2022.
Victoria Premier Daniel Andrews announced on Tuesday the decision to pull out as hosts, saying the cost had tripled and become "well and truly too much" for the state to bear.
Birmingham agreed to host the 2022 Commonwealth Games after the South African city of Durban had to step down in March 2017 because of financial constraints.