Ex-world champion skier Smaine dies in avalanche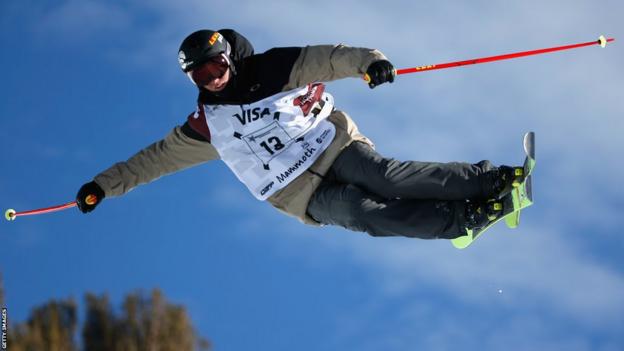 Former US world champion freestyle skier Kyle Smaine has died in an avalanche, his family have confirmed.
Smaine, 31, was one of two skiers killed on the east slope of Mount Hakuba Norikura in Japan, when the incident happened on Sunday.
His father, William Smaine, confirmed to NBC News on Monday that his son had died in the incident.
"Today we lost an incredible person, friend, skier and team-mate to the mountains," the US Freeski Team said.
"Smaine loved exploring the mountains, was a fierce competitor but an even better person and friend."
The 2015 World Championships halfpipe gold medallist was in Japan on a marketing trip for Ikon Pass and Nagano Tourism.
Japanese authorities confirmed five men from the US and Austria had been caught in the avalanche but three of the skiers were able to safely make it down the mountain.
Smaine's wife Jenna Dramise wrote in a post on Instagram: "Dear husband and my whole world, officially married November 18, 2022, which not many people knew about. I'm so incredibly thankful that I got to marry you and have you in my life.
"You loved skiing more then anyone I've ever met. I know you had the best runs in your life out there in Japan and could never blame you for doing what you loved. I can't wait to see you again."
The identity of the Austrian skier who died is unknown.
Fellow American skier Adam U was one of the five men involved and was buried 1.5m deep for approximately 25 minutes, before being rescued.
Speaking to Mountain Gazette, U said: "We saw it coming, we heard the crack and we realised it is a big one. We started running and then we got hit."
The weather authorities had issued an avalanche warning for the area after days of heavy snowfall and record cold temperatures.