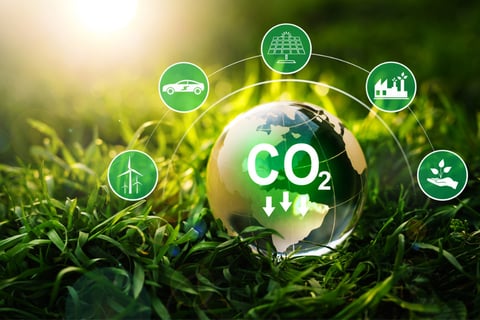 Munich Re has joined industry peers in changing how they underwrite or invest, in support of net zero goals.
In a statement, the reinsurance giant said: "As an environmentally conscientious business, Munich Re aims to play its part in meeting the targets of the Paris Climate Agreement. The group has therefore set itself ambitious decarbonization targets for its investments, its (re)insurance transactions, and its own business operations."
According to Munich Re, come April next year, it will stop investing in or insuring contracts or projects exclusively covering the planning, financing, construction, or operation of new oil & gas fields with no prior production as of the end of 2022; new oil-related midstream infrastructure that have not yet been under construction or operation as of December 31; and new oil-fired power plants under the same timeframe condition.
"This applies to direct illiquid investments, our primary, facultative, and direct (re)insurance business," noted the German company. "The same applies where such risks are contained or bundled in one cover together with other risks (e.g., existing oil or gas fields), when the cover is mainly designed to protect one or more of such new risks."
As of the same cut-off date in 2023, Munich Re will also cease to conduct new direct investments in pure-play oil & gas firms.
Commenting on the announcement, Insure Our Future's coordinator for Europe Lindsay Keenan declared: "European insurers are starting to recognize they need to stop supporting all fossil fuel expansion, including oil & gas. Munich Re's policy sends a message to the wider insurance industry and to the oil & gas sector that they must act urgently to align their business with climate science and the 1.5C climate target or risk not being able to find reinsurance cover."