Difficult questions remain despite 'remarkable' golf truce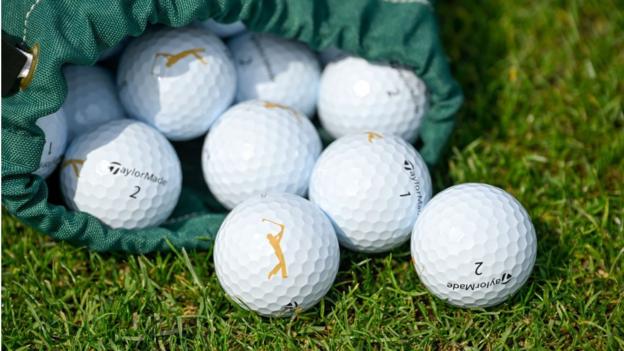 The shock deal that golf's traditional tours have agreed with Saudi Arabia's Public Investment Fund (PIF) – which bankrolled the breakaway LIV series – is a stunning example of the shift in power that the kingdom's investment in sport is bringing about.
Under its ruling crown prince, the country's multi-billion pound interest in sports through acquisitions, hosting and sponsorship is now well established.
First it was the staging of tennis, boxing, Formula 1 and European club football finals, among many other events.
Then came the takeover of Premier League club Newcastle United by the Saudi sovereign wealth fund – the PIF – and the luring of Cristiano Ronaldo to play in the country's domestic league.
But not until now has such investment – no matter how audacious and ambitious – extended to what many are interpreting as effectively buying up an entire sport.
The sense is that this remarkable advance into sport by Saudi Arabia is now gathering pace. That it has just moved to the next level.
Within hours of the announcement that golf's warring factions had struck a truce, came confirmation that another legendary player – reigning Ballon d'Or holder Karim Benzema – would be joining Ronaldo in the Saudi Pro League. PIF has just taken control of four of the country's top clubs, with a new round of spending now anticipated.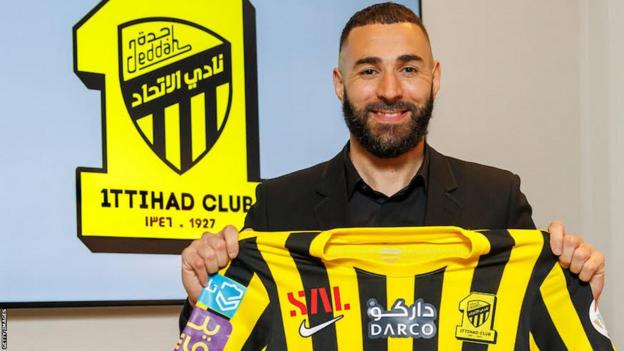 At one stage, there was speculation that even the greatest player of his generation – Lionel Messi – could end up joining them. He is now heading to Inter Miami instead. But expectation is growing that these signings are all designed to pave the way for a Saudi bid to host the 2030 World Cup, regardless of the inevitable controversy that would unleash.
To human rights campaigners, this simply reinforces their belief that the global appeal of sport is being used by the Saudi government, to 'sportswash' and distract from long-standing reputation issues, including women's rights abuses, the criminalisation of homosexuality, the restriction of free speech, the use of the death penalty, the murder of journalist Jamal Khashoggi, and scrutiny over the country's involvement in the conflict in Yemen.
Some of the more high-profile cases in the country to have drawn criticism include the execution of 81 people in a single day, and the jailing of Leeds University student Salma al-Shehab for 34 years for tweets considered critical of the state.
The Saudi authorities reject this as unfair and hypocritical, insisting that the investment in sport is a key plank of the ruler's 'Vision 2030' strategy designed to modernise the kingdom, and is intended to inspire people to become more active, boost tourism and diversify the economy.
Last year Yasir Al-Rumayyan – the PIF governor, and chairman of both Newcastle United and the new merged golf entity – told me he was unfamiliar with the term 'sportswashing' when I asked him what he made of the criticism at the inaugural LIV event.
Defenders of Saudi investment in sport point to the trade that Western countries conduct with the Middle Eastern state, asking why golf, for instance, should turn its back on unprecedented funding when some governments sell billions of pounds worth of arms to the nation.
Others say the exposure and scrutiny that accompanies sport may have played a role in some of the reforms that have been introduced in recent years, pointing to the kingdom's investment in women's football. And in the past decade, China has hosted the Olympics, and successive World Cups have been staged in Russia and Qatar, so Saudi is far from the only country with human rights issues that sport does business with.
Yet there is no doubt that sport's willingness to embrace Saudi investment presents significant challenges for those in charge, as well as opportunities.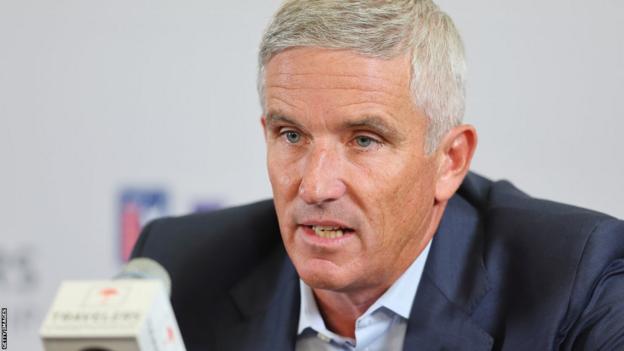 Take PGA Tour chief Jay Monahan, who hailed the growth and unity that the new merger with PIF would create, but whose credibility is now under scrutiny after a 9/11 victims group said his organisation should be "ashamed of their hypocrisy and greed".
Monahan had previously referenced the terror attacks when criticising players for leaving the PGA Tour for LIV. He also faced calls to resign at an "intense and heated" players meeting, with many golfers who had stayed loyal to the PGA Tour feeling badly let down by what some see as a betrayal.
Football's authorities are also under pressure. This all comes after Premier League chief executive Richard Masters recently told MPs he could not comment on whether it was re-examining its approval of Newcastle's takeover by PIF. This was after fresh doubt was cast on "legally binding assurances" the league was given that the Saudi government would not have any control over the club.
Fifa, meanwhile, had to drop plans for Visit Saudi to be a sponsor of the Women's World Cup, following a backlash from co-hosts Australia and New Zealand, along with players, about the proposed deal. President Gianni Infantino said the criticism smacked of "double standards", pointing to the trade Australia conducted with Saudi Arabia.
The International Cricket Council has also faced questions over a multi-million pound partnership with the world's biggest oil exporter – Saudi state energy company Aramco – reinforcing concerns over sporting links with the fossil fuel industry. The governing body said the deal will help the sport become more sustainable, but campaigners insisted the game was being used for 'greenwashing'.
Despite such issues, the direction of travel in sport seems increasingly clear – namely, finance from Middle Eastern petro-states. Golf's new era was announced as Premier League champions Manchester City prepared to try to win the Champions League and claim the Treble, in what would be the culmination of a 15-year long project by its Abu Dhabi owners. At the same time, Qatar-owned Paris St-Germain reflected on an 11th consecutive Ligue 1 title, and a Qatari banker made his latest multi-billion pound bid to buy Manchester United.
Saudi Arabia's sporting spending spree is part of a broader trend. It leaves many wondering: What's next? Earlier this year, PIF was reported to be exploring a $20bn bid to buy the whole of F1. There have been rumours of similar moves into tennis.
The country's resources and ambition are changing the world of sport in ways no one could imagine. And it will continue to force those used to being in charge to confront difficult questions.