Out of the 118 islands in Venice, Murano and Burano are undoubtedly the most famous two. Murano is known for its world-class glass making, and haven't we all seen photos of the adorable colorful houses of Burano, and heard different versions of why the houses were painted in such bright colors? On my recent trip to Venice, I visited these islands on a private group tour, and here's my honest review and advice for you if you are planning to do the same:
Which Group Tour to Take to Murano and Burano?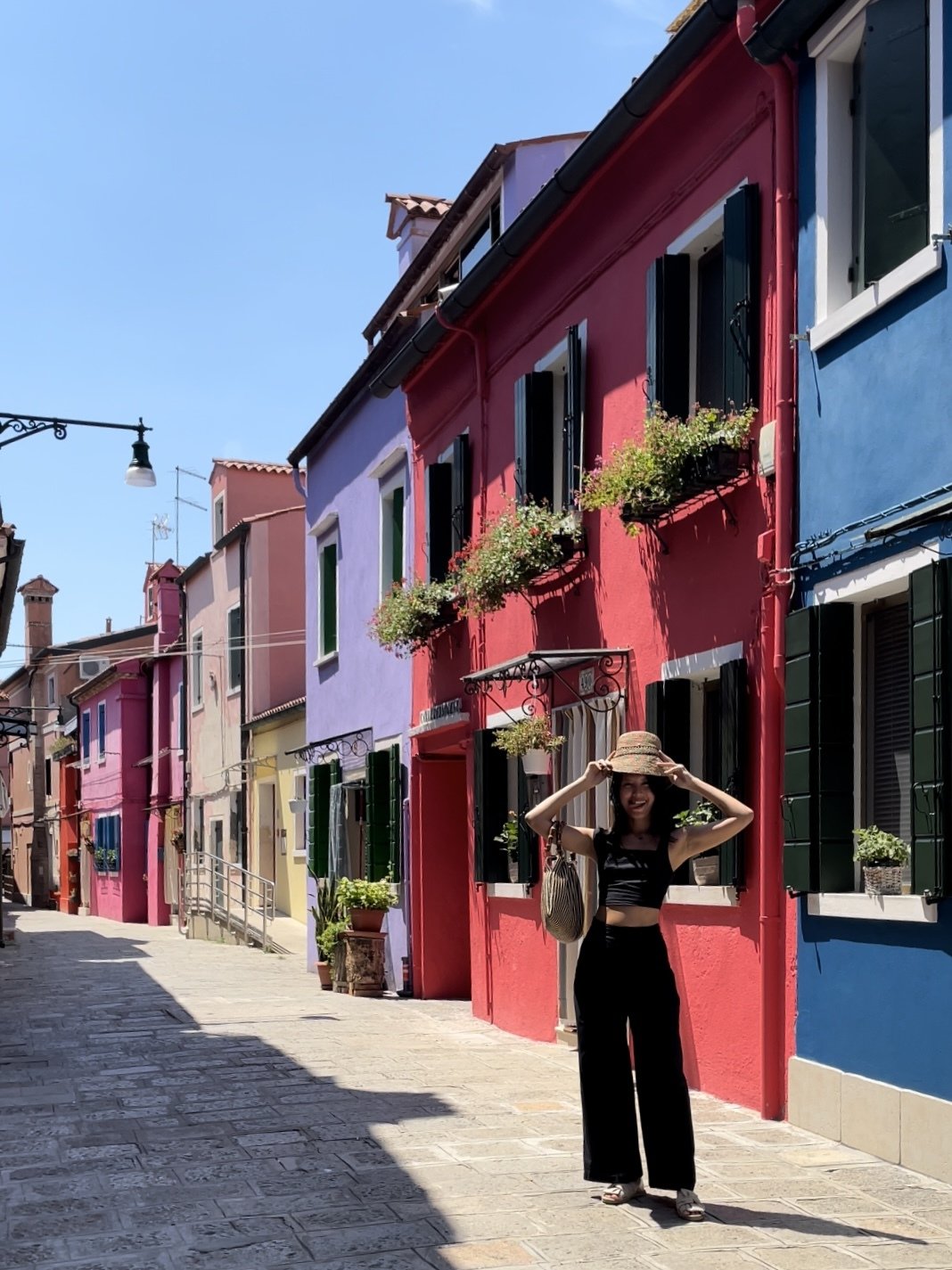 There are several group tours to Murano and Burano, ranging in group size and tour length. I admit I was a little overwhelmed trying to pick the best option for me! I opted for a 5-hour small group guided tour to both islands on a private boat and enjoyed my experience as it was not too much of a rush, and when in a group tour, the smaller the group, the better. Choose a tour according to how much time you have in Venice and how much budget you have set for this.
Below are my top two picks:
If you are on a budget and want to be able to maximize your experience, book the Murano, Burano and Torcello Half-Day Sightseeing Tour for only $29. You will get to see a quick glass modeling demonstration on Murano, shop for souvenirs, and move on to Torcello and enjoy this quaint and adorable island that is also the least touristic of all three (I'd take my lunch break here as there's not a lot to do and see on the island). With about an hour on the colorful Burano, enjoy a quick stroll along the narrow streets and bridges, and get those photos in!
This tour allows a maximum of 100 participants, so be ready to share space. That being said, you get at least an hour at each stop, which is sufficient to have an overall view of each island, take photos and even buy some souvenirs to take home. Consider bringing some snacks and water with you, so no time is wasted.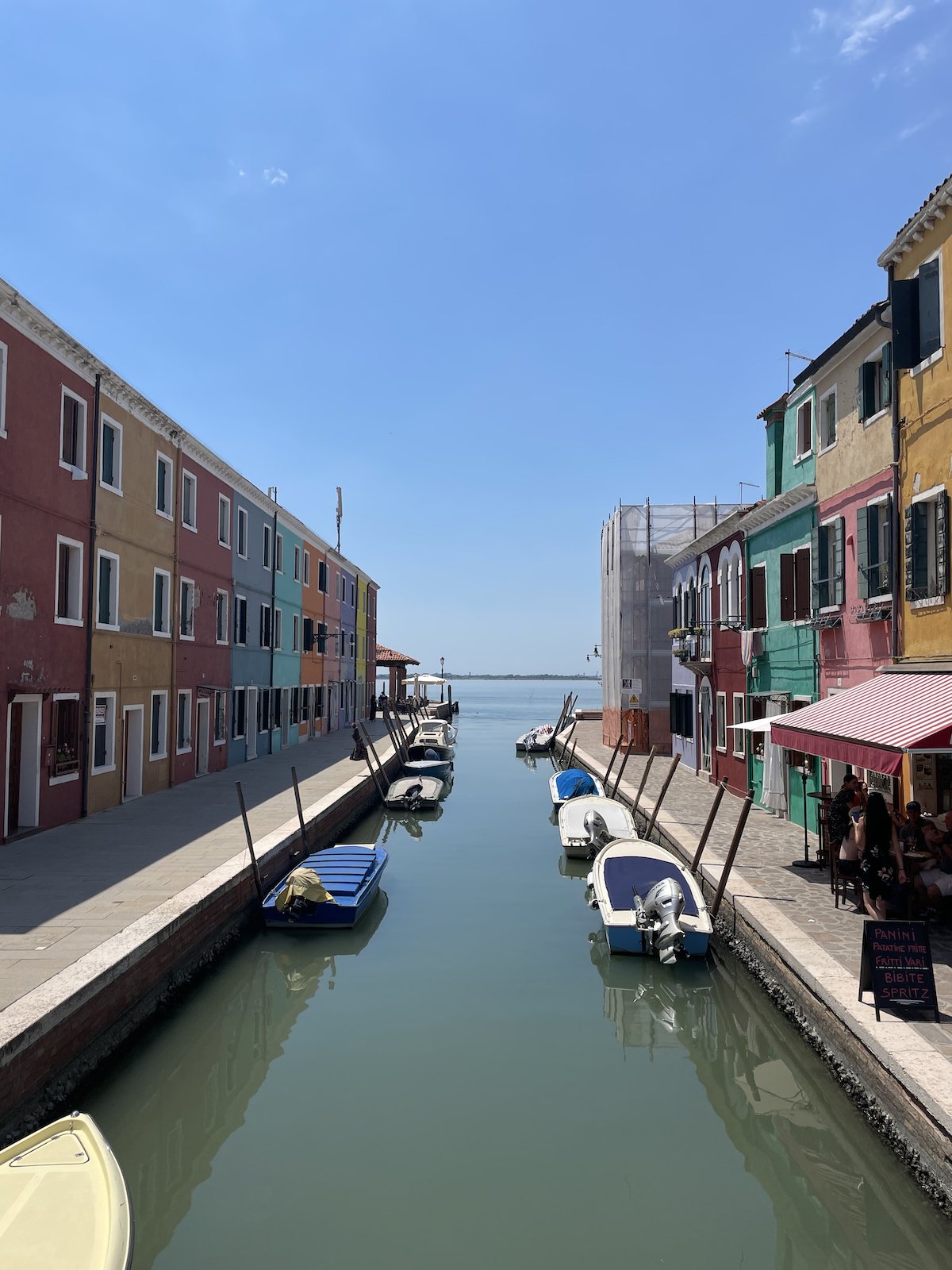 For a more private and comfortable experience, you can book the Murano & Burano Islands Fully Guided Small-Group Tour by Private Boat for $42. This means skipping on Torcello but having more time on both Murano and Burano. I personally took this tour and was happy to board a private boat with just a dozen other people (the maximum capacity for this tour is 20). On our way to the islands, the tour guide, a Venetian local, took time to explain the history of the islands and shared personal antidotes that made the boat ride feel like a quick journey. You will have about 1.5-2 hours at each stop, which is just nice to take it all in and have some time for a quick coffee or gelato. I enjoyed the glass-blowing demonstration and a tour of the exclusive gallery (photos were not allowed to prevent other companies from copying their work) on Murano Island and had so much fun walking around Burano, setting up my tripod, and taking photos with the most colorful backdrops.
A quick note: please be respectful of the local residents when taking your photos in front of houses on Burano.
Do You Really Need A Guided Tour?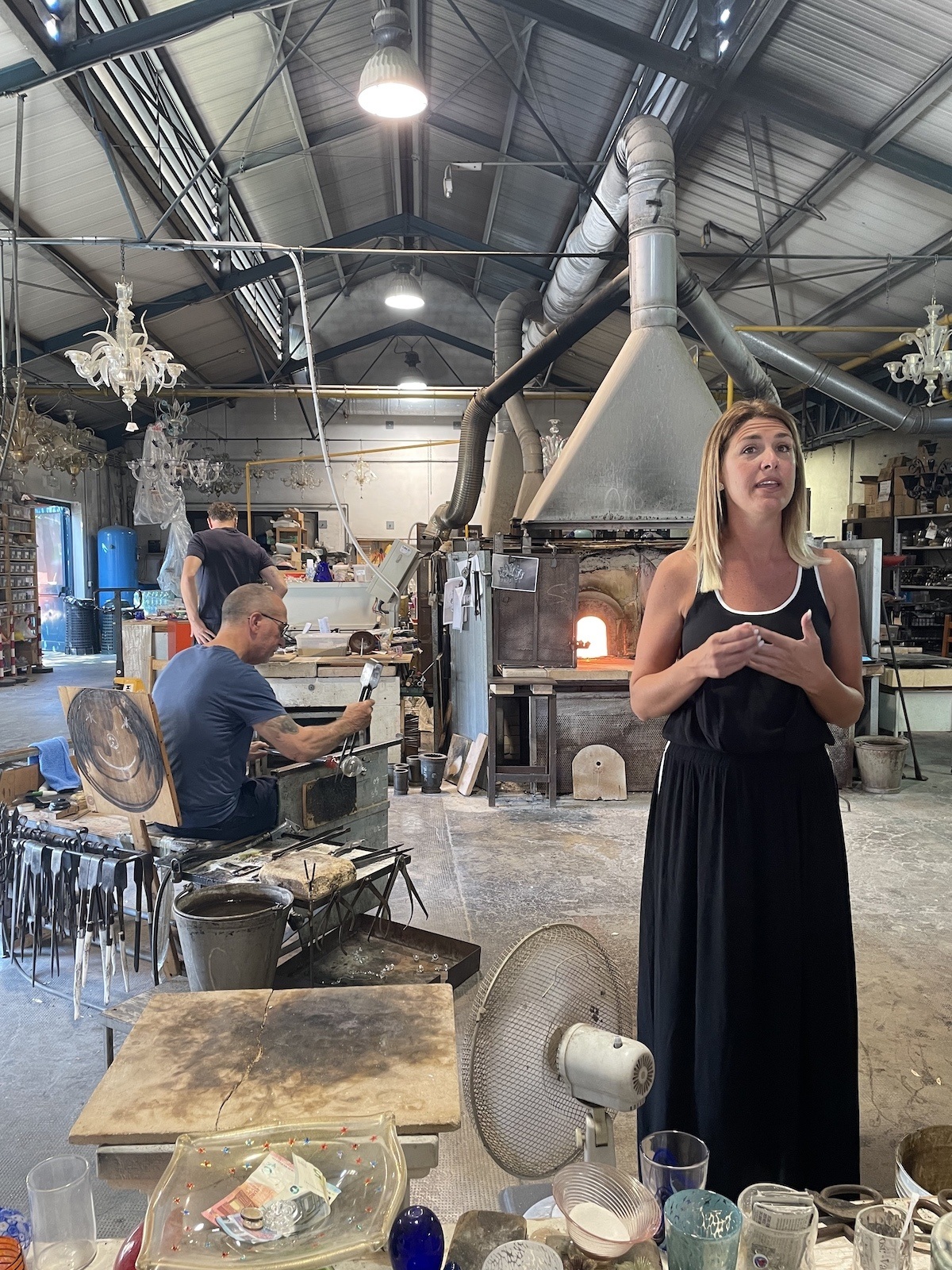 Both islands are accessible by public transportation, the vaperatto, so why should you still take a group tour? There are two big benefits of taking a tour:
Less travel time
With the Murano & Burano Islands Fully Guided Small-Group Tour by Private Boat, it took only about 20-30 minutes to get from Plaza San Marco to the islands. If you want to get to the two islands on your own, the direct line is no. 12, which departs from Fondamente Nove (Ft. Nove), a 20-minute walk from St. Mark's Square. The vaporetto runs every 30 minutes, and the journey takes about 40-60 minutes. It's often cramped with people, and you have to keep an eye on the timing as to not miss the last vaporetto back to the main island. Overall, it just sounds like a lot of commute, and I was happy not having to pay attention to these!
2. Curated itinerary
Joining a guided tour takes away the thinking and planning – you just need to show up! I also enjoyed the tour guide's great sense of humor throughout the tour and appreciated his tips on good restaurants and cafes. I don't know if I'd have been able to find such an exclusive glassmaker in Murano or have an informational experience at the lace museum in Burano on my own.
For these two reasons, it's worth joining a guided tour to visit Murano and Burano. There are some complaints about the short time allowed on each stop, and while I wish I had a bit more time on Burano, 1.5 hours was enough to do what I wanted to do on the island.
What to Pack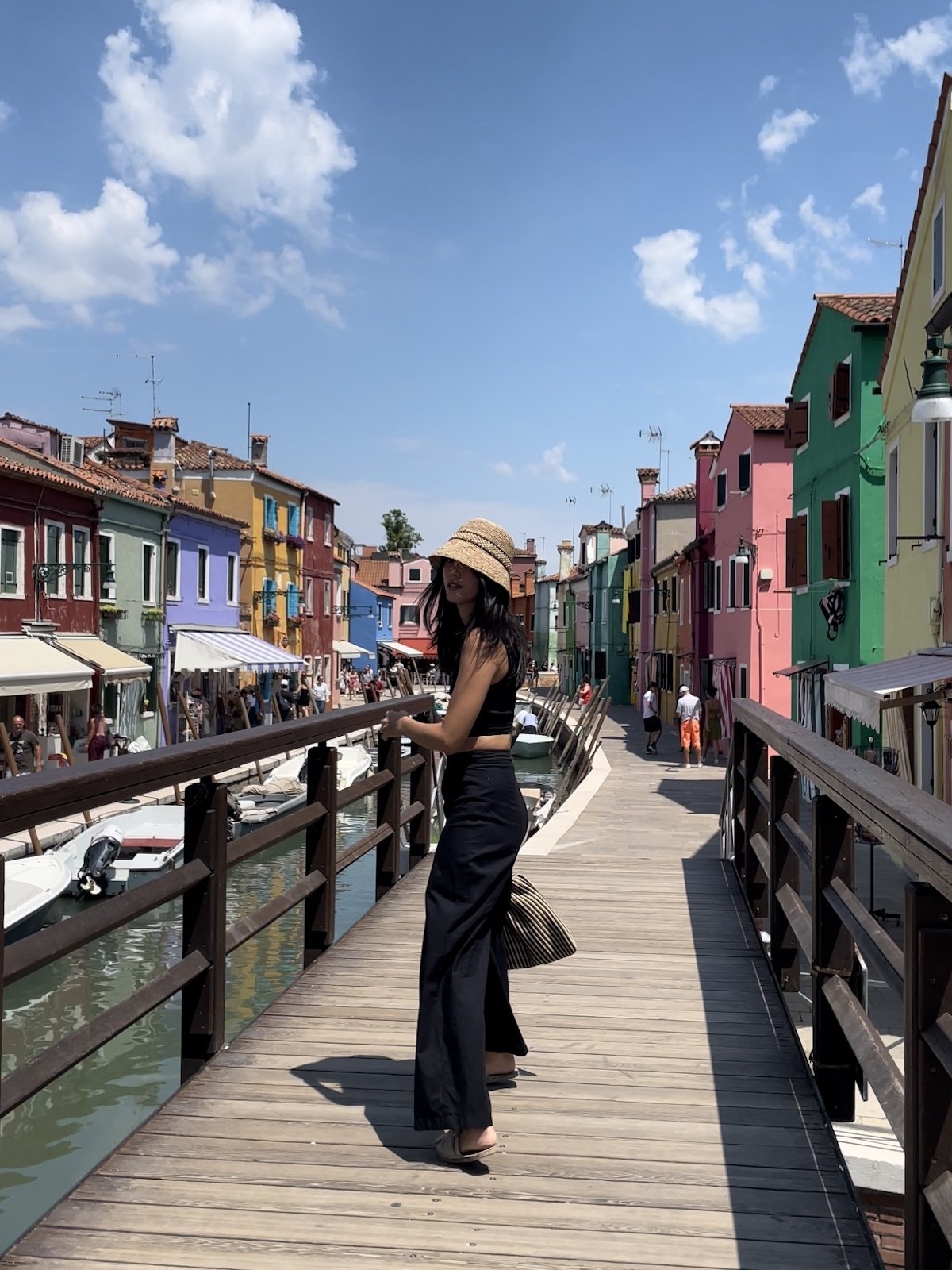 You will be spending a full day out, so it's better to be prepared! Clothing-wise, I suggest wearing something airy and comfortable. I opted for a cotton 2-piece in black to make the colorful houses pop better in photos.
In your day bag, bring some light snacks, a bottle of water, some cash/credit card, your photography equipment, a sunhat, sunglasses if you are visiting during the summer (it gets hot!), and comfortable shoes.
I hope this article is helpful to you in your trip planning! Be sure to check out my personal review on the St Mark's Basilica After-Hours Tour and a comprehensive guide to the best things to do in Venice!