This post was written by Nicole Edwards, a solo-sailing freelance writer for BMTM.
Key Largo is the first of the Florida Keys, and at 33 miles long, it is also the largest. The self-proclaimed "diving capital of the world," it is home to beautiful wildlife refuges and beaches, plus unique excursions and tours, like spearfishing and the African Queen Canal Cruise. 
Unlike Key West, Key Largo's attractions are more spread out. It is not convenient to explore on foot, which makes it important to pick a centrally located place to stay, like Mid Island or Tavernier, and have access to a car or bike. Here's what I found about the best places to stay:
Mid Island – solo-traveler's headquarters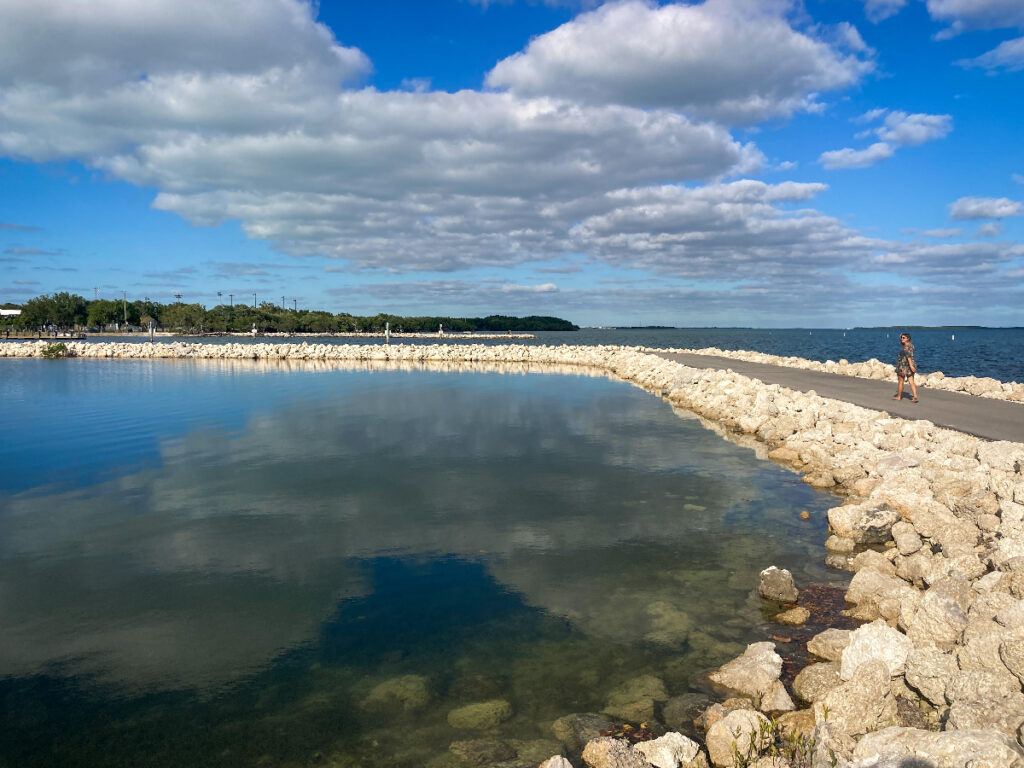 Mid Island is a somewhat unofficial term for the section of Key Largo that begins where the historic Overseas Highway starts and ends just north of Tavernier. It's an ideal spot to stay in if you want to focus on snorkeling or exploring most attractions; you're less than a ten-minute ride from all of Key Largo's best beaches, parks, as well as the popular African Queen Canal cruise. You can also easily dart back up to Miami to catch your flight back home.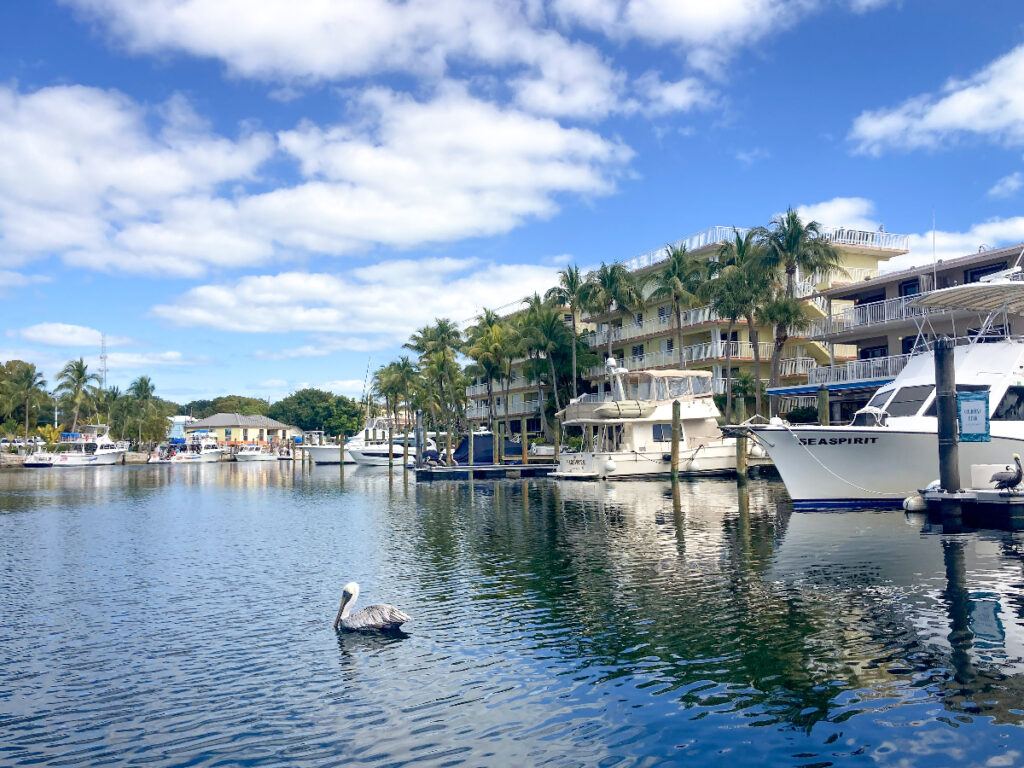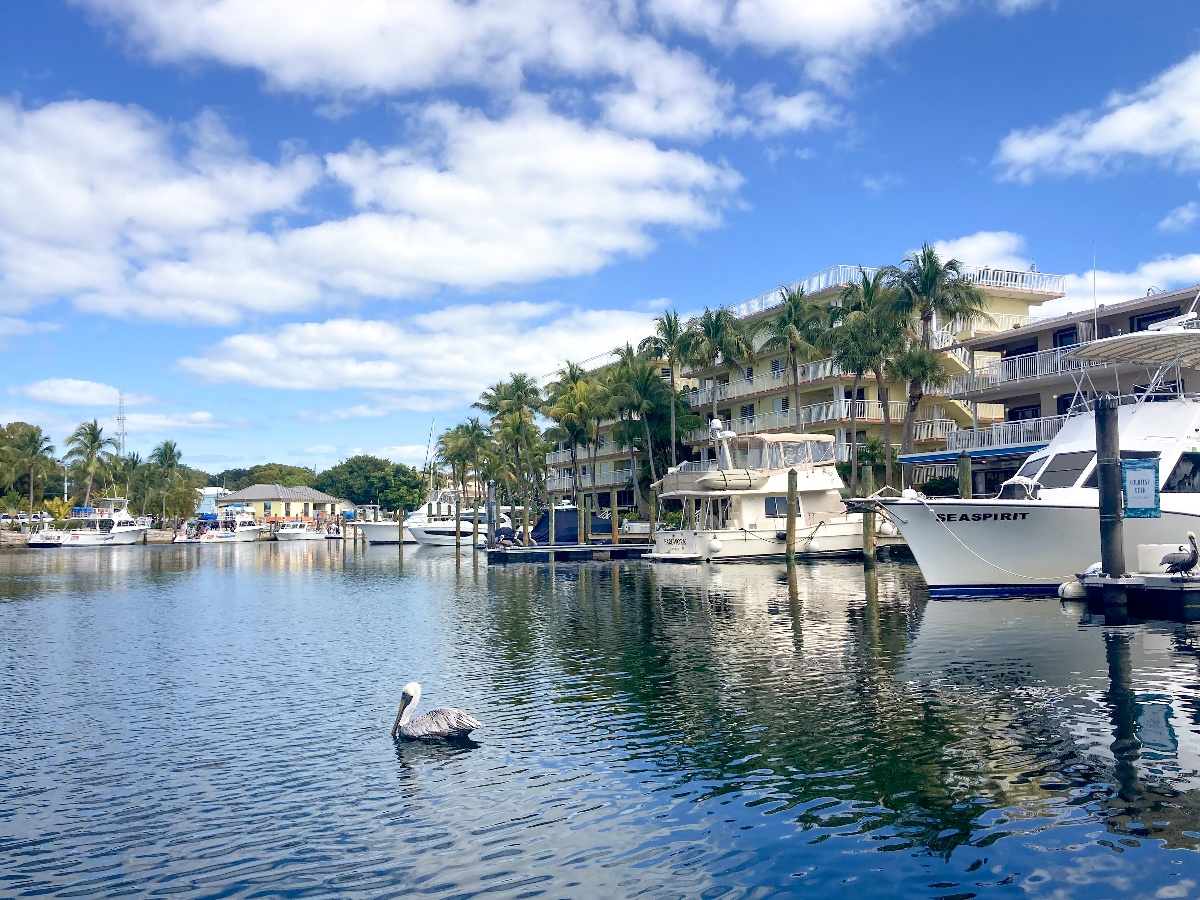 Within Mid Island, you'll find several other neighborhoods, like Angler's Park, Thompson, Newport, and Rock Harbor. When I visited, I got the sense that these divisions were primarily for government purposes (census and voting). Because Key Largo is pretty inaccessible by foot and the neighborhoods are within a five-minute drive of each other, you can rest assured you're in a central location no matter which you choose. 
So, aside from picking a hotel based on its amenities, reviews, and rates, the biggest deciding factor is whether it's on the bay side or ocean side.
Most of the top-rated hotels in Mid Island are located on the bay side, because they can capitalize on the still waters surrounded by mangroves. This is where you'll find a lot of private beaches and complimentary kayak rentals. 
Hotels on the ocean side of Key Largo are situated on the canals and typically do not have clear views of the ocean. They are also more centered around excursions.
Bay Side Hotels – mini resorts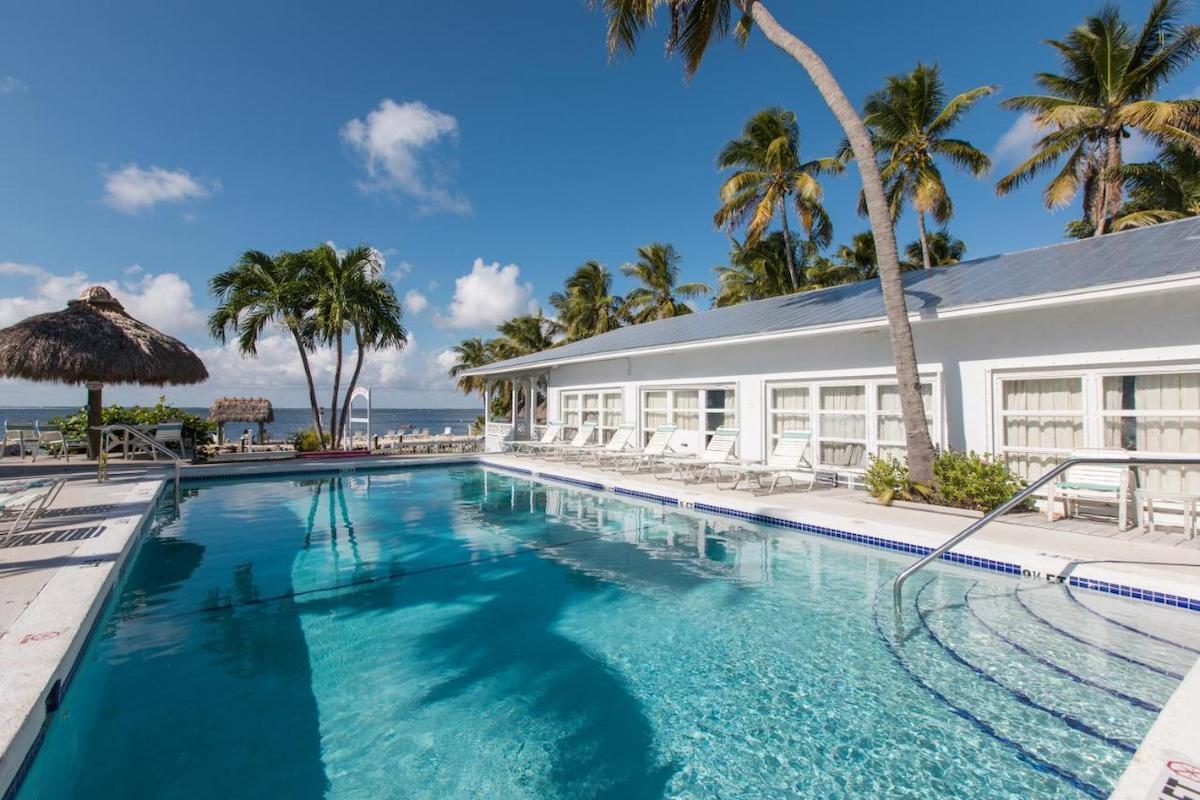 Ocean Side – excursion-oriented
Tavernier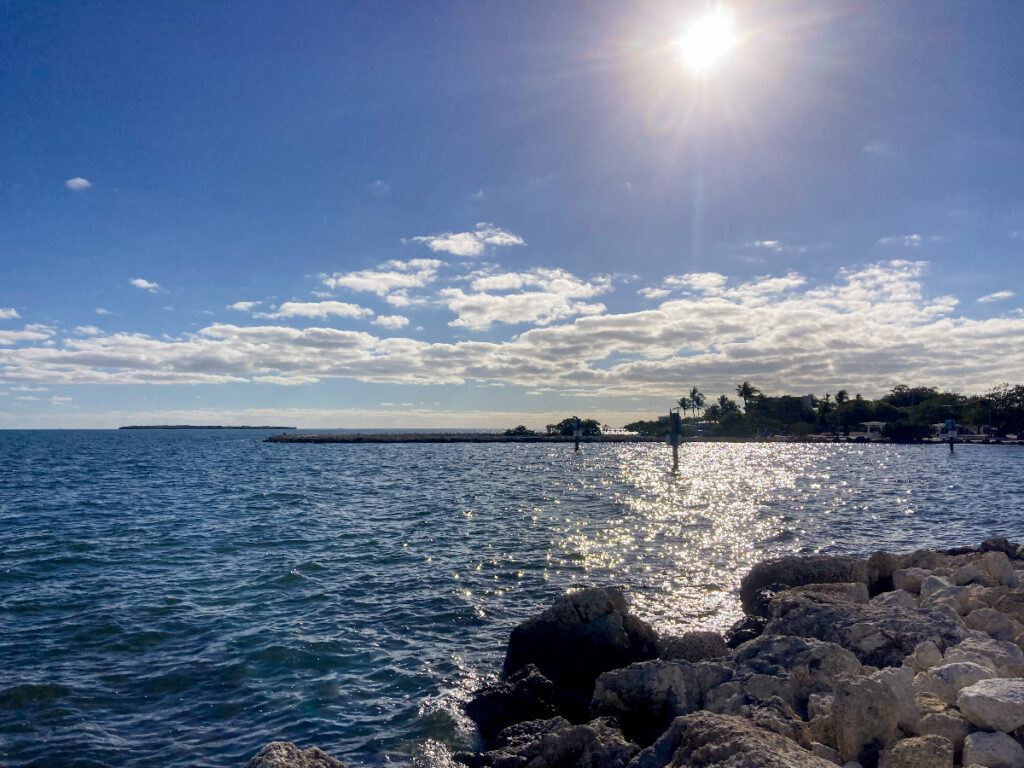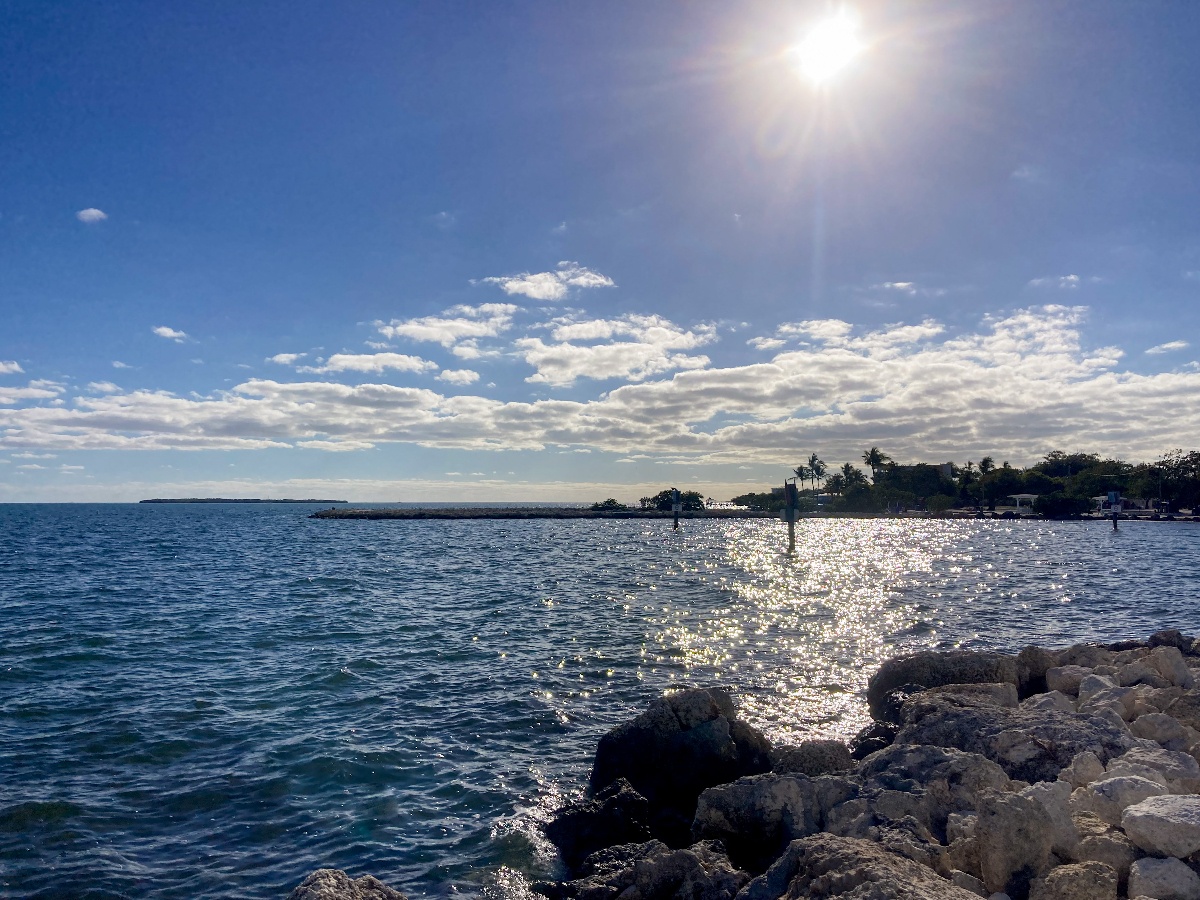 Located a little further south and right on the border of Islamorada, Tavernier is a convenient place to stay if you want to explore the rest of the Florida Keys. Plus, you are no further away than a 20-minute drive from even Dagny Johnson Hammock Botanical Park, which is the northernmost popular attraction that Key Largo has to offer.
Within walking or biking distance to Tavernier are other top destinations, like Harry Harris Beach and Park, Laura Quinn Wild Bird Sanctuary, and the Blond Giraffe Key Lime Pie Factory. Tavernier also has a bunch of cute backroads to explore, making it feel more like a residential part of Key Largo. As with Mid Island, you have a choice between the bay side and the Atlantic side.
If the south end seems better for you and your travel plans, here are four places that I recommend staying:
Bay Side – peaceful getaways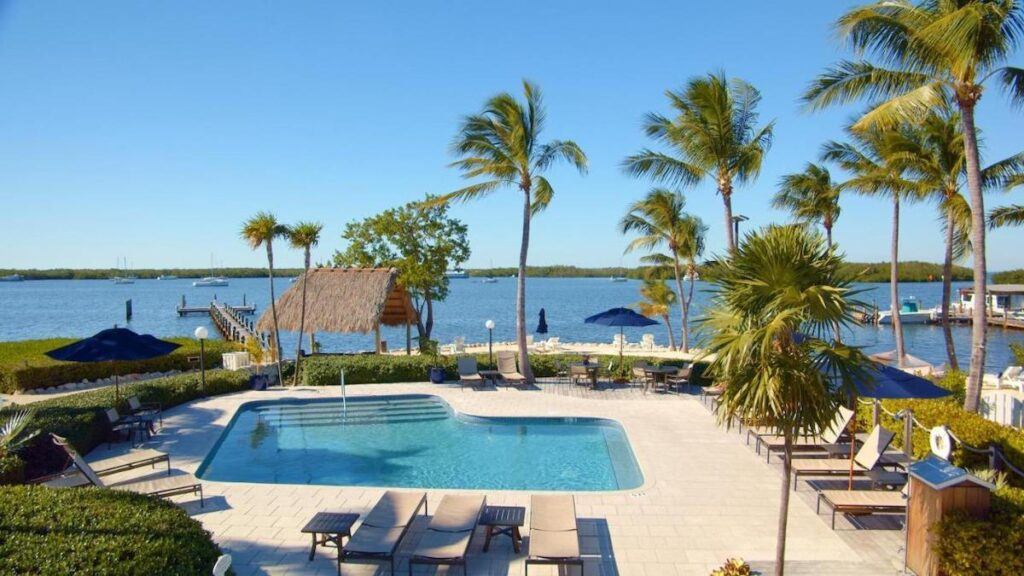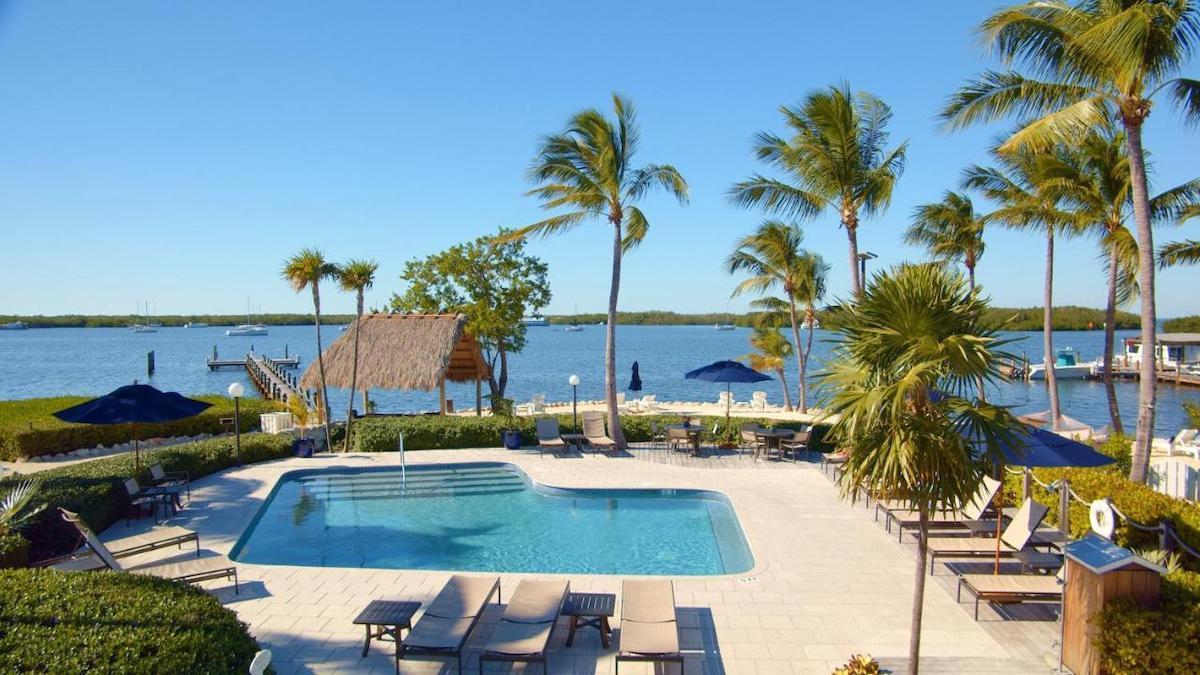 Ocean Side – glittering views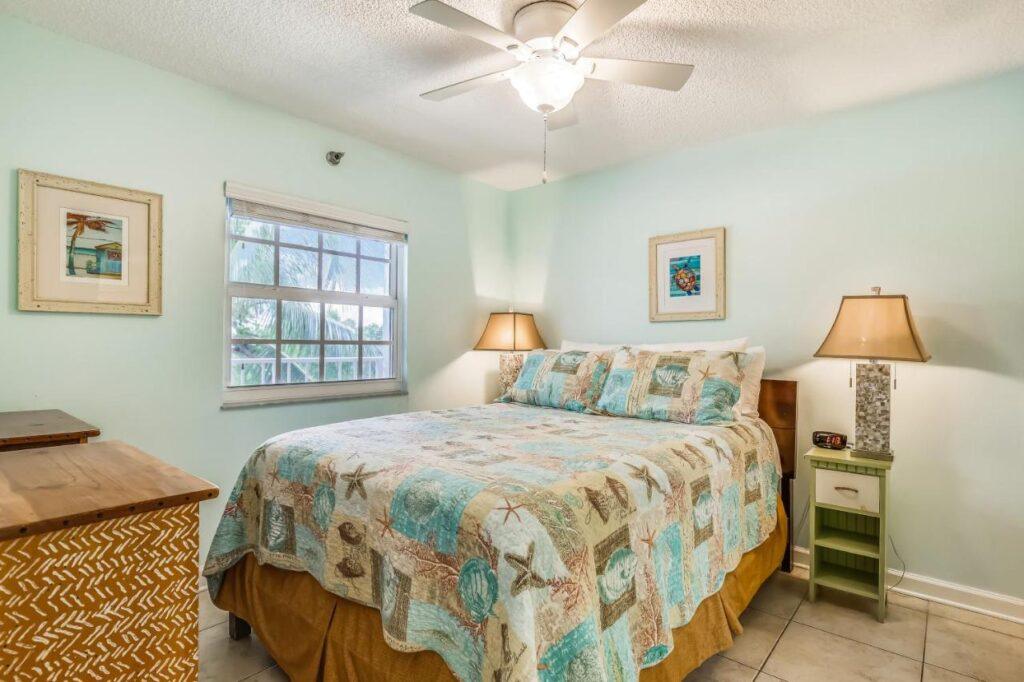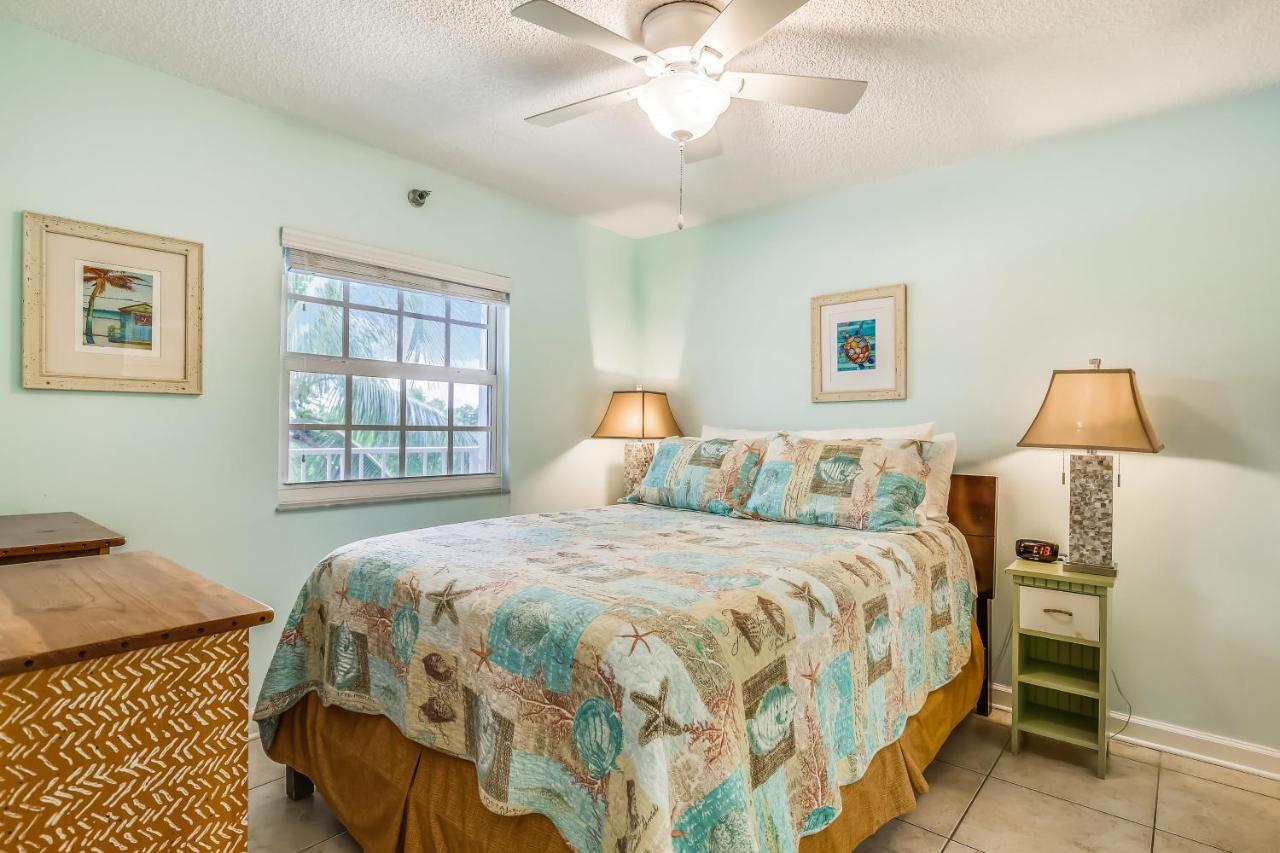 ***
I adored Tavernier for the quieter environment that allowed me to explore the surrounding areas at my own pace. It also aligned well with my mission of exploring the rest of the Florida Keys. If I were to visit Key Largo again, however, I would probably stay in Mid Island so that I could be closer to the best Key Largo snorkeling sites, which is what Key Largo is known for! I really enjoyed the snorkeling, so the idea of getting SCUBA certified in the diving capital of the world is very tempting.
Where do you think you'd like to stay? Let us know in the comments!
About the author: Nicole Edwards is a solo sailor who is currently cruising around the world on her 1968 Columbia 26, the S/V Arta. She has visited Costa Rica, Russia, Ukraine, Germany, Poland, and about half of the United States, including Alaska. Her favorite part about traveling is making connections with locals who share inside knowledge, in addition to being introduced to another part of her home on planet earth and adding it all to her heart.