AIG names new EVP of reinsurance purchasing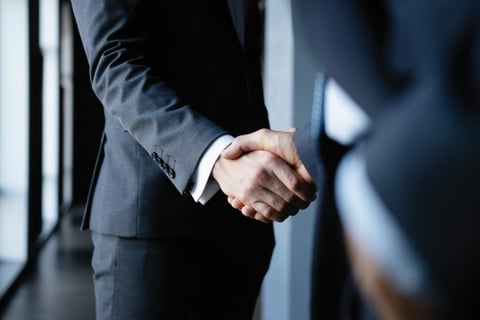 American International Group (AIG) has announced the appointment of Charlie Fry as executive vice president of reinsurance purchasing and risk capital optimization, effective July 31. Fry will report to Peter Zaffino, chairman and CEO of AIG.
In his new role, Fry will be responsible for AIG's reinsurance purchasing strategy and placement execution, as well as optimizing capital allocation in the company's property-casualty business. He will work closely with Shane Fitzsimons, AIG executive vice president and chief financial officer, and Mark Lyons, executive vice president, global chief actuary and head of portfolio management.
Fry first joined AIG in 2017 as global head of reinsurance strategy and head of global portfolio management for general insurance. After leaving the company in 2020, he served as CEO of Acacia Holdings, a Bermuda-based capital investment company. He previously served as group chief financial officer at Novae Group and global chief operating officer at Guy Carpenter. He also worked with Apax Partners on its investment in Travelex Group. From 1999 to 2006, Fry was a member of the senior management team at Benfield Group.
Read next: AIG releases second ESG report
"I am very pleased to welcome Charlie back to AIG," Zaffino said. "The continued execution of our reinsurance strategy is essential to our progress toward becoming a top-performing company. During Charlie's previous tenure at AIG, he played a key role in AIG's underwriting turnaround and established a framework for reinsurance purchasing and risk and volatility mitigation efforts across our portfolio.
"I have worked with Charlie for many years and am confident he will make significant contributions to AIG as we progress our deployment of capital and continue to improve our risk-adjusted returns."
"I am delighted to be rejoining AIG, and it is a privilege to work once again with Peter Zaffino," Fry said. "AIG is a global leader in risk management, and I look forward to working with Peter and the broader AIG team at this exciting stage of the company's transformation."