7 Ways to Fix Contacts Disappeared on Android Phone
Have you lost some of your contacts on your phone? Or some of your contacts have disappeared from the phone automatically? Well, missing your contacts can be annoying and worrisome at the same time. So, if you are facing this issue on Android, today we will share ways to fix the disappeared contacts on Android. Meanwhile, you can also learn to fix contacts missing on your iPhone,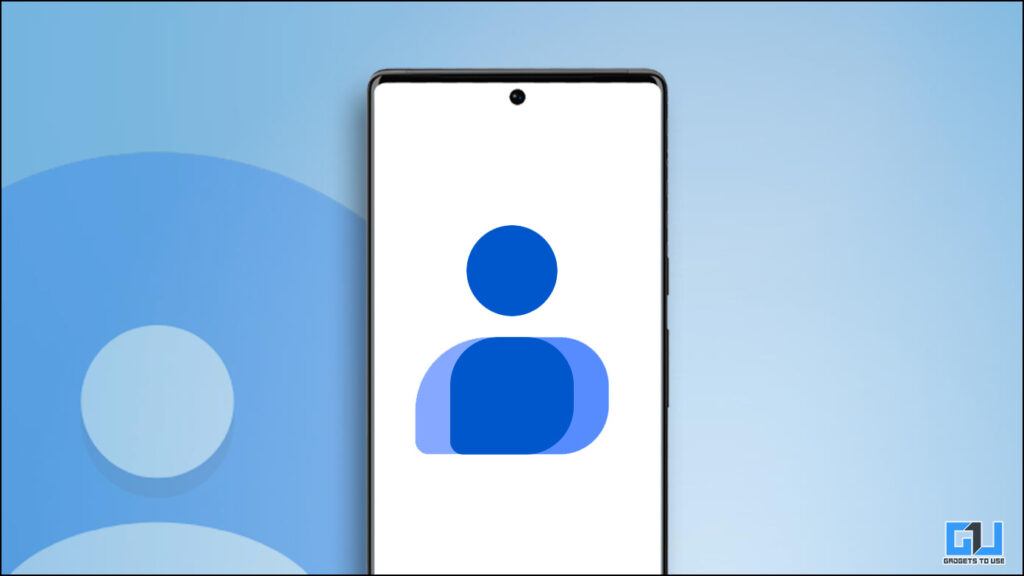 How to Fix contacts Disappeared on Android
In this read, we have discussed seven ways to recover contacts that have disappeared randomly on Android phones.
Turn Contact Sync On and Off
First, you need to check whether Contacts syncing is enabled or not. If it is disabled, you need to enable it and if it is already enabled, then disable it and re-enable it. Here's how you can check this:
1. Go to Settings on your phone, navigate to Accounts, then select your Google account.
2. Tap on Account sync and look for Contacts.


3. Now, enable the toggle next to Contacts and if it's already on, turn it off, and re-enable it.
Note: Alternatively, you can also go to Settings > Google > Account services > Google Contacts sync. Check for the Sync status, and if it's off tap on Manage settings and enables sync.
Update Contacts App
Sometimes, the issue could be in your phone's Contacts app. In order to fix this, you can update it from Google Play Store to the latest version and this may fix the issue.
Note: In fact, we recommend you update all the Google apps on your Android phone. To do this, open the Play Store and go to the My apps & games section from the sidebar, and tap on Update all.
Clear Contacts App Cache
Clearing the cache for any app can work in many cases when users suffer from any issue. To clear the cache for the Contacts app, you need to follow these steps.


1. Go to your phone Settings and navigate to Apps.
2. Here, scroll and tap on Contacts and then click on Storage and Cache.
2. Tap on Clear cache.
3. Restart your phone and see if the issue is fixed.
4. If the issue still continues, you can also tap the clear data button of the app to reset its settings..
In this case, please note that clearing the cache or data will not delete your contacts. However, if you are going to clear data as well, please export your contacts and save the CSV file.
Reset App Preferences
We have mentioned this in many issues on Android phones before that resetting the app references can fix many issues. When you reset all the app settings on your phone, they go back to their default values and may fix the issue. Here's how to do it:
1. Go to Settings on your phone, and navigate to System.
2. Now, look for Reset options and select Reset app preferences.
3. Tap the Reset apps button, from the pop-up to confirm.


Note: Your data on your phone will not be deleted by resetting app preferences.
Remove Google Account
If none of the above works, you can try removing the Google account from your Android phone and signing in again with the same account. This method will work for sure. Here's how to do this:
1. Go to Settings on your phone and navigate to Accounts.
2. Here, select your Google account.
3. On the next page, tap the Remove account button.


Note: This will remove all data related to that Google account from your phone, and your can sign in again with that account to access that data. This will most probably restore your missing contacts as well.
Change the Contacts To Display Setting to See all contacts
The contacts app on Android comes with a feature where you can select contacts from a specific source. You can set it to all contacts, to see all the contacts on your phone again. Here's how it can be done.
1. Go to the Contacts app on your phone, and tap the hamburger menu icon in the top left.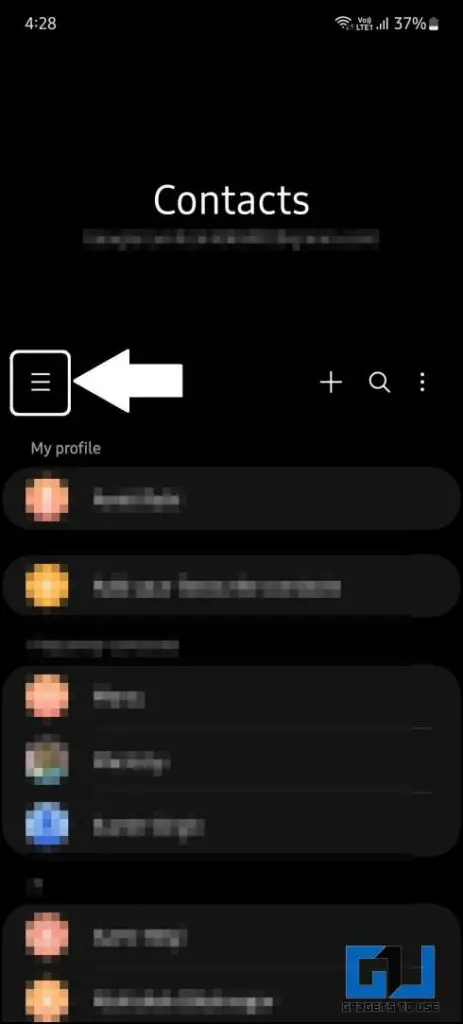 2. Tap on the select account and then select All contacts from there.


Recover Deleted Contacts
There may be a chance that you might have accidentally deleted the contacts from your phone. This also removes the contacts from the Google account synced on that Android phone. You can recover these contacts within 30 days or they will be deleted forever. Check out the steps to recover deleted contacts from Google account trash.
1. Visit the Google Contacts website on any browser.
2. Log in to the same Google account from which you deleted the contacts.
3. Click the Trash tab in the bottom left corner.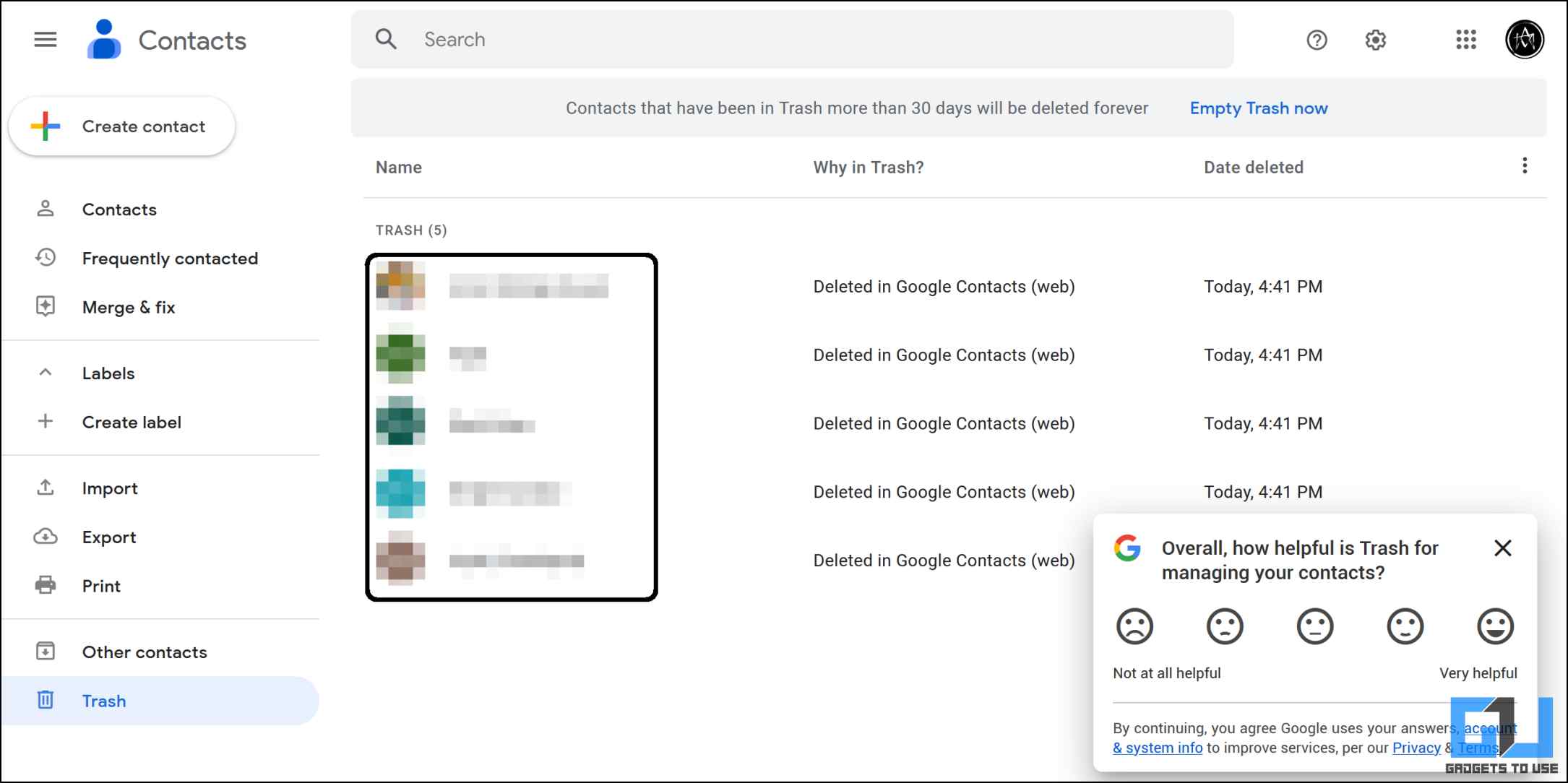 4. Here you will find all the deleted contacts.
5. Select the contacts that you want to recover and finally click the Recover button.
Bonus Tip: Always Backup your Contacts
Losing data can annoy anyone, especially when someone loses contacts. So we recommend you back up contacts on Android or you can create a full backup on PC. This way you'll never lose your contacts and you can even recover deleted contacts from your phone.
Wrapping up
In this read, we discussed five ways to fix disappeared contacts on Android. We hope you get back your contacts back using the method mentioned above on your Android smartphone. Check out more tips linked below and stay tuned to GadgetsToUse for more such tips and tricks.
You might be interested in:
You can also follow us for instant tech news at Google News or for tips and tricks, smartphones & gadgets reviews, join GadgetsToUse Telegram Group or for the latest review videos subscribe GadgetsToUse Youtube Channel.