4 Ways to Check if Instagram Messages Links Is Safe or Not
Instagram has become one of the most favorable sources for scams, phishing links, and Malwares. Such attacks steal your sensitive information such as passwords or credit card information. In this read, we'll learn how to check Instagram message links and identify potential threats. So without any further delay, let's see how we can play safe with the links. Furthermore, you can also learn how to get back your hacked Instagram Account.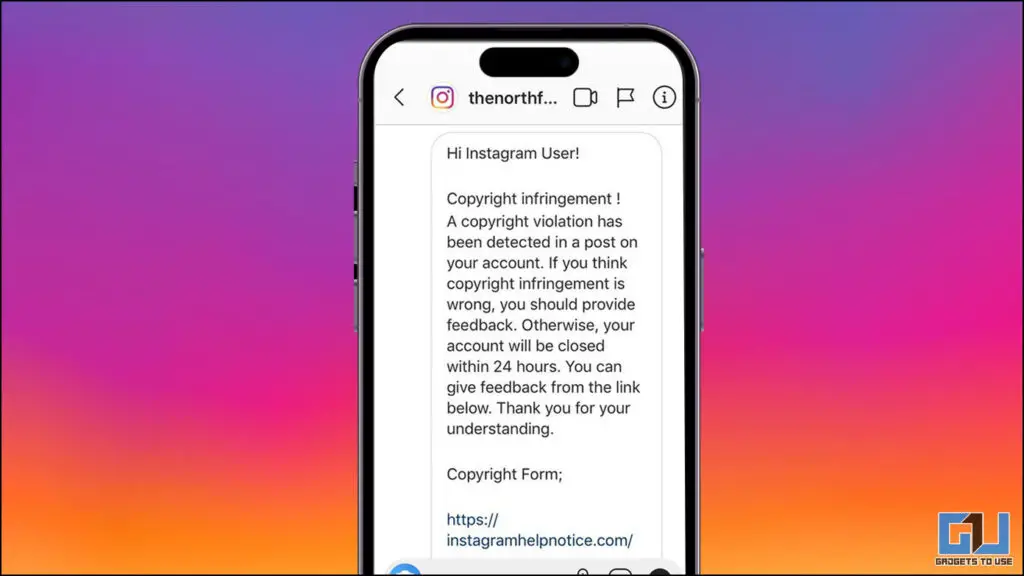 How To Visually Check If A Instagram Link is Suspicious?
There are some easy traces, which can be identified at an early stage and helps you avoid clicking any suspicious links. Let's have a look at some of these identification points.
Check for HTTPS: The S in HTTPS protocol stands for Secure, as it offers more security over HTTP. An HTTP website is considered an un-secure website, but it's not necessarily safe.
Take Care of Short Links: Many websites help to shorten links. Shortened links are riskier, as they could conceal the actual URL, which you can be redirected to.
Stay away from Special Characters: Strange characters (like = %) in links, especially in the beginning are more unreliable. Stay away from strange-looking links.
Once you have gained some level of confidence in identifying such links, then you can further verify it by using the following websites
How To Check The Suspicious Link is Safe To Click or Not?
Along with many viral scams such as Fake QR Code, or WhatsApp OTP scams, hackers have now made their way towards Instagram to steal your personal information and demand money using a link shared in a direct message.  This is quite an important security concern, unknowingly you might click such links without having an idea about the pages it will redirect you.
Check Suspicious Links Using Safe Browsing
Safe browsing instantly detects an unsafe or malicious site, trying to steal your private information. It scans the links that are sent to you, or you visit against an active database of harmful URLs and warns you in real time if the link is a potential threat. Since Instagram messages are end-to-end encrypted it can't read them, but you can check URLs in the browser, and compare it against this internal database of unsafe websites. Here's how to check it:
1. Copy the URL, and launch a browser you don't use often, like Kiwi Browser (Chromium based), and tap on the three dots from the top right corner.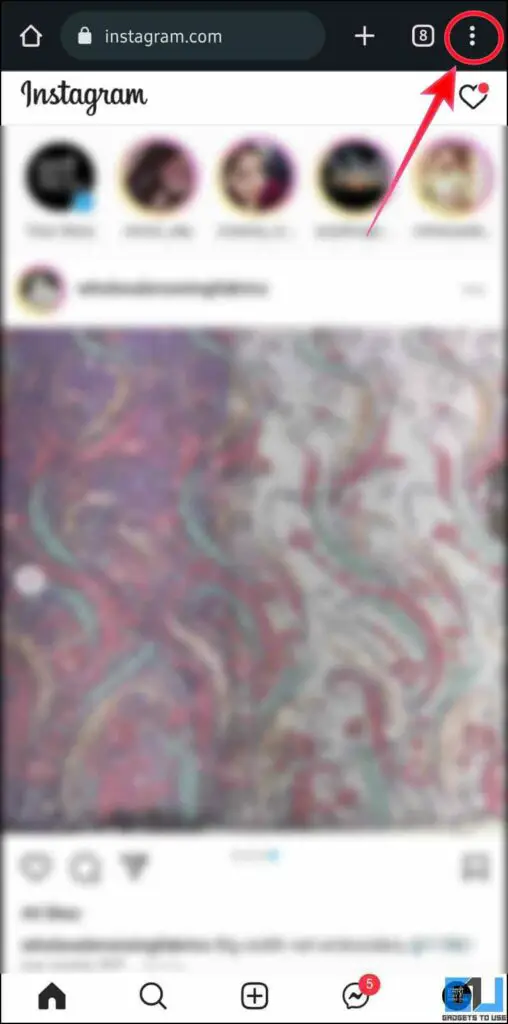 2. From the pop-up menu, tap on Settings.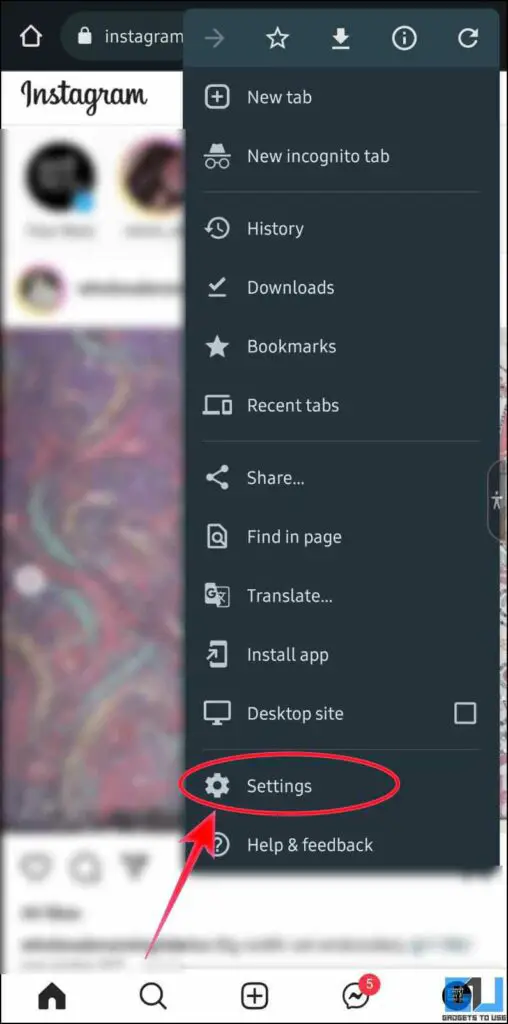 3. On the next screen tap on Safety check.
4. Now, tap on Safe Browsing.
5. Here, choose the Enhanced Protection option from the safe browsing window.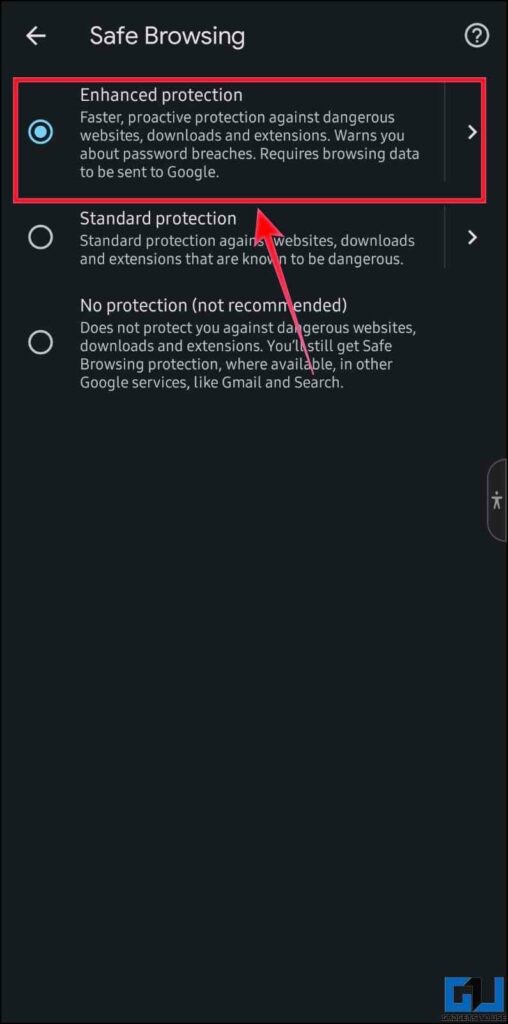 Now, paste the link, and try to open it, if you receive a warning message, then it means the link is malicious and has been flagged by databases that track harmful URLs.
Check SSL Certificate of the Suspicious Instagram Links
SSL (Secure Sockets Layer) is a technology that safeguards your internet connection by securing any sensitive data, shared between two systems. It mainly serves two purposes:
Encrypts the data between your computer and the server, and
Certifies that connected URL is safe.
Now, let's learn how to scan and check the SSL certificate of the URL shared with you, to root out the unsecured content, if any.
1. Copy the link sent to you, without opening it.
2. Go to the SSL checker tool, in a browser.
3. Now, paste the URL copied earlier.
4. In a few seconds, it will search for non-secure images, scripts, and CSS files. A mixed content" warning message, will be displayed, if anything malicious is found.
Check Suspicious Links Using Shortened-URL Expander
Link-shortening services are often misused by hackers to encapsulate malicious links, redirecting you to dodgy unsavory stuff. However, there are some URL expanders available in the market, that can save you from the risks of unauthenticated links. Here's how:
1. Carefully Copy the link without opening it.
2. Visit the check short URL website in a browser.
3. Now, paste the link copied earlier from Instagram DM.
4. Click the Expand button.
5. In a few seconds, it will give you a peek at the page and what it was actually about. Saving you from falling into a malicious trap.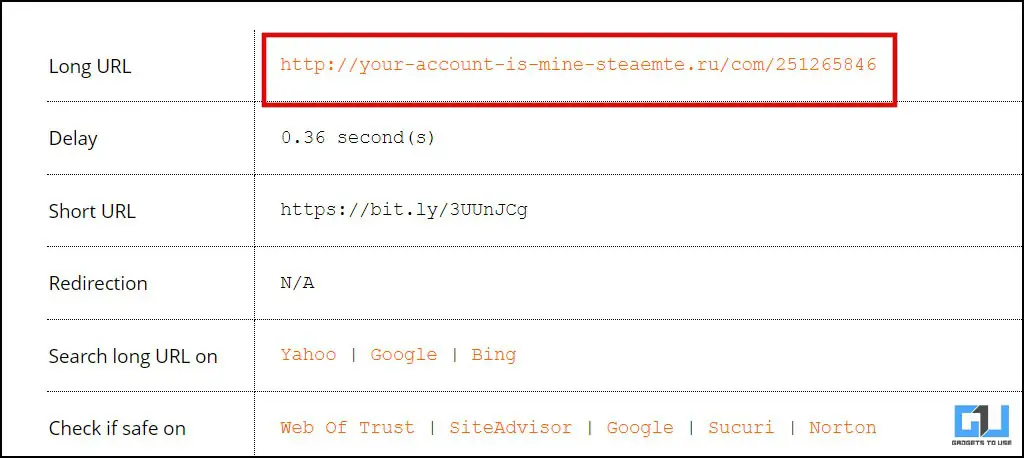 Use Link Checker to Check Instagram Suspicious Links
There are services providing security software and privacy monitoring/restoration services to consumers at large. They can be used to check a link before opening it. In the following steps, let's see how to stay secure with their help.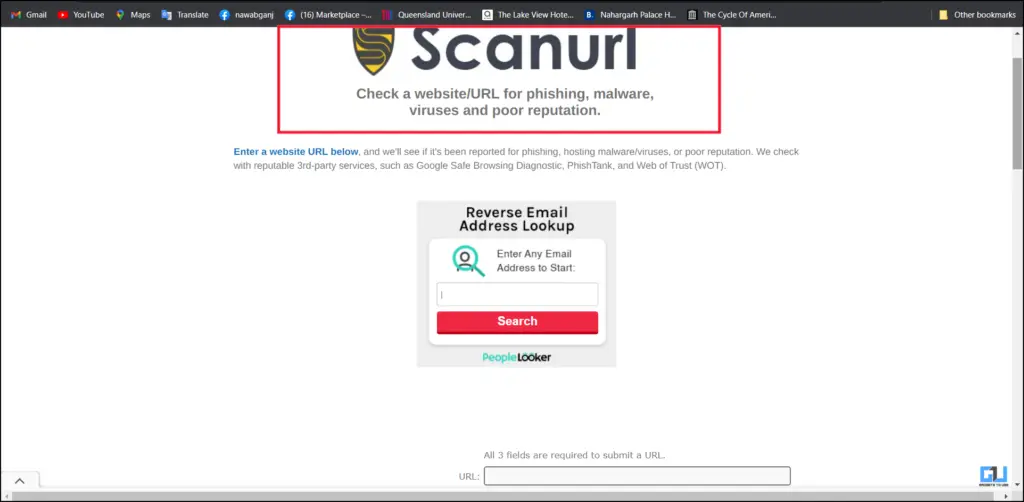 1. Safely copy the link without opening it.
2. Go to the scanurl website in a browser.
3. Now, paste the copied link.
4. Add a comment of more than 30 words describing your issue.
5. Now, click the Check this URL button.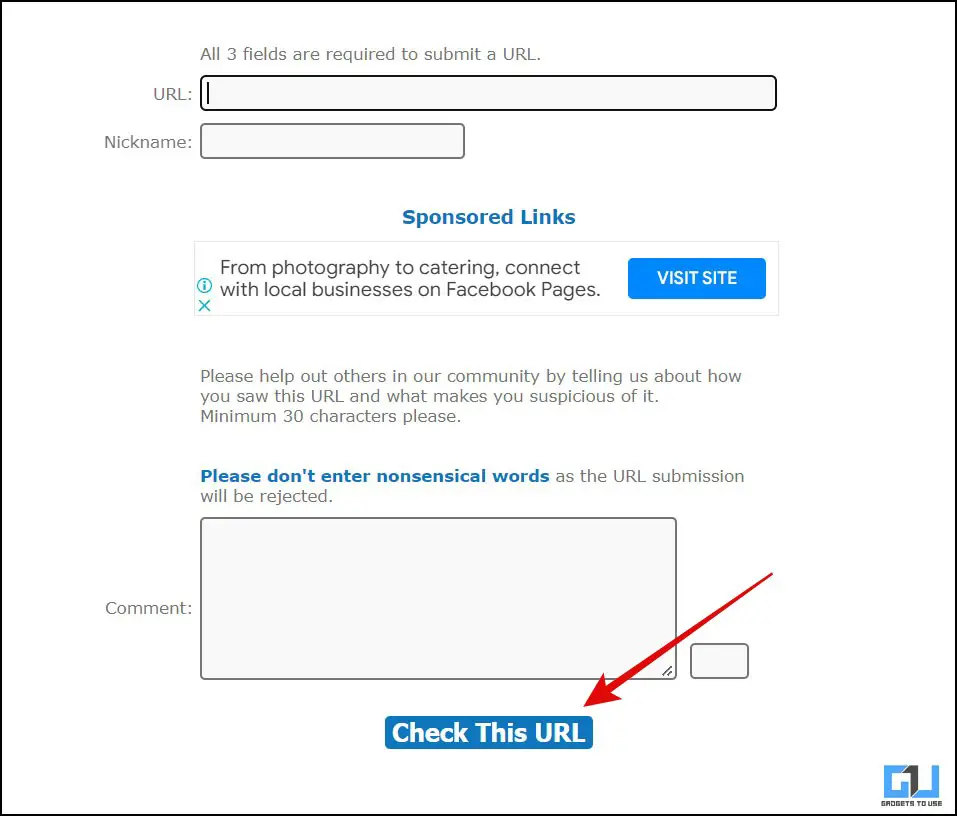 6. The platform uses many third-party websites to verify that your link is safe or dangerous.
7. Scroll down to see the result.
Wrapping Up: Check Instagram Message Links Safety
So this is how you can check any suspicious links sent over the Instagram message as security measures. We hope you have found this article useful knowledgeable and helpful; if you did make sure to like and share it. Check out other tips linked below, and stay tuned for more such amazing tips and tricks.
Also, Read:
You can also follow us for instant tech news at Google News or for tips and tricks, smartphones & gadgets reviews, join GadgetsToUse Telegram Group or for the latest review videos subscribe GadgetsToUse YouTube Channel.