This guest post is by Nina Clapperton.
You might ask: Why would someone go to the snowiest place in California in December? Because a friend offered me a free house, and I didn't do my research!
That's how I ended up solo in Truckee, snowed in in a cabin for three days.
Once I shoveled my way out, I fell in love with Truckee. There are so many things to do, from hiking the Donner Peak to tastings at a winery. 
It's an incredibly dog-friendly place, too!
I spent a month in the town, and still wish I'd had time to do even more. To help you plan your trip, I've gathered the 26 best things to do and see in Truckee this year.
1. Historic Downtown Truckee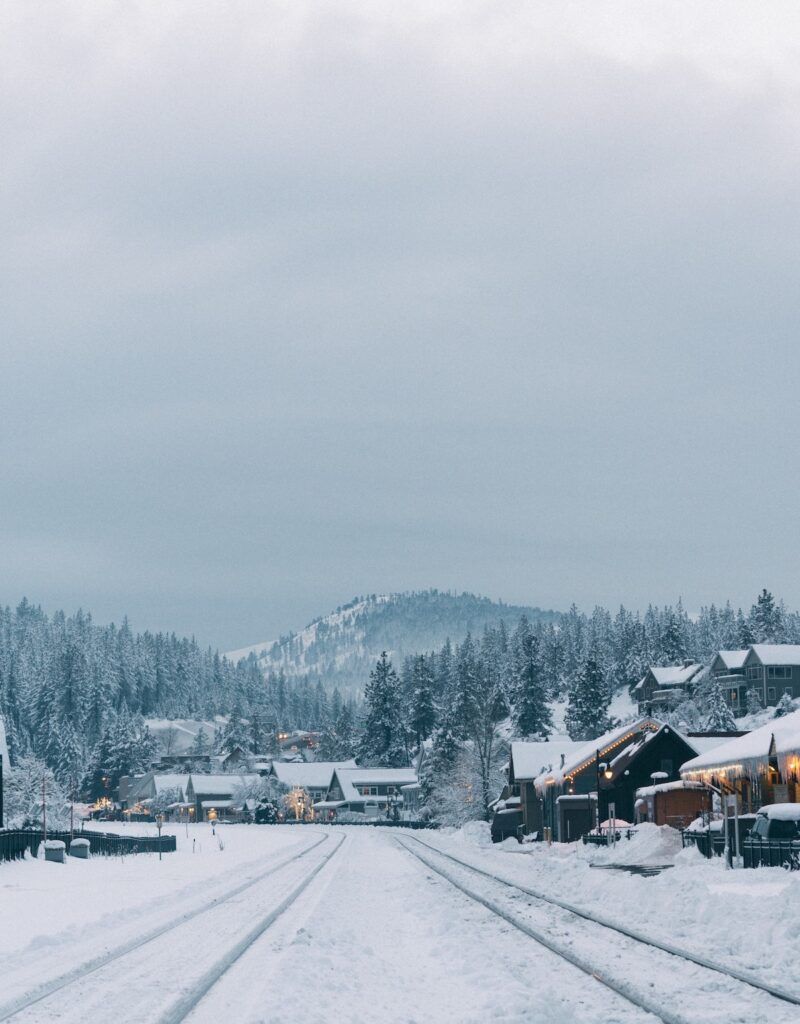 Downtown Truckee is a great first stop. It's a cute, Old West town that shows Truckee's start as a trading post. Almost everything is within five city blocks and is easily walkable.
You'll find quaint tourist shops, like California 89 for tees or Nomad Boutique for dresses. My favorite is Bespoke, a women-owned business with local artwork and crafts, including amazing notebooks!
Downtown is also the best place to find coffee. I toured every coffee shop (for science!) and found the best lattes at Dark Horse Coffee Roasters Truckee. It opens at 7am, so it's a perfect stop after an early-morning run by the river or before skiing.
Truckee is a small town, so most things are closed Monday and/or Tuesday. If you're planning a short visit, come on a weekend or later in the week. 
2. Donner Memorial State Park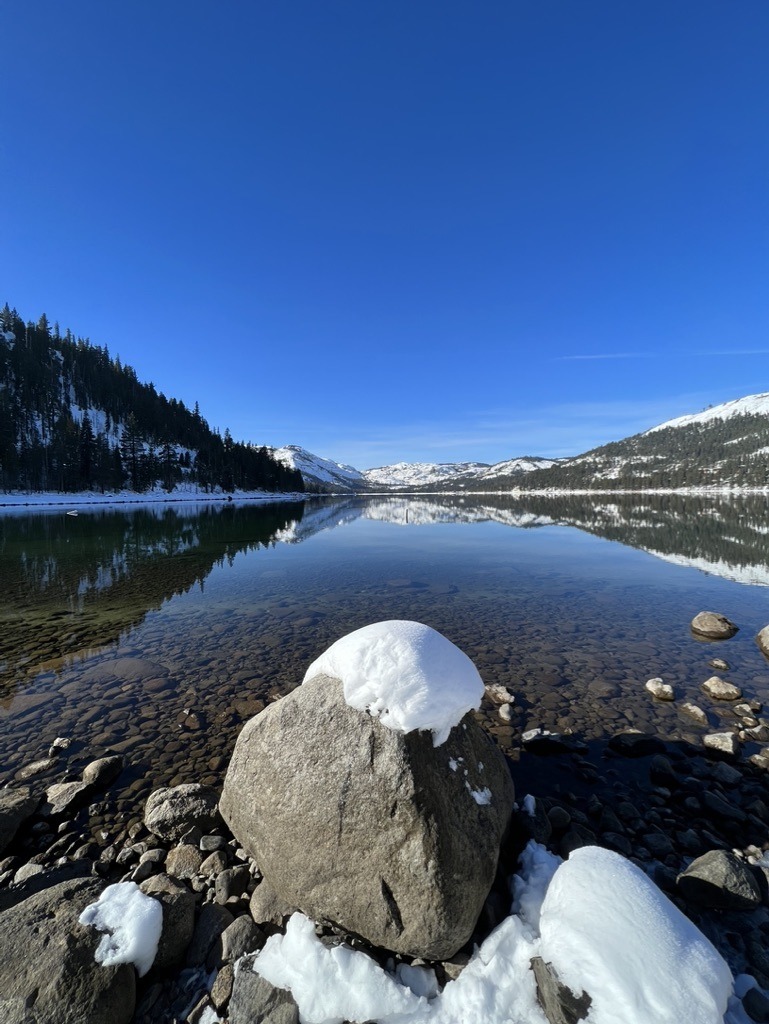 My favorite place to hike is Donner Memorial State Park. It's dog friendly but requires that the animals be leashed at all times.
It's best to snowshoe if you're visiting in winter. I was able to off-road and go on quieter trails this way. If you just want to walk to the beach of Donner Lake and back, you can do it without them. 
In summer, the beach is a great place to take a dip. It's sandy with only a few large rocks.
First thing in the morning, you'll get perfect reflections around the lake. Pack a picnic and spend your whole day enjoying the area.
You can also learn more about the first pioneers by taking a free tour from the park rangers at the Emigrant Trail Museum. However, I just walked the trail myself with my dog and read the plaques (it's pretty short).
Parking costs $10 per vehicle in the summer (May–September) and $5 in winter (October–April). The pass is good all day, so you can stay as long as you want.
3. Truckee River Regional Park Legacy Trail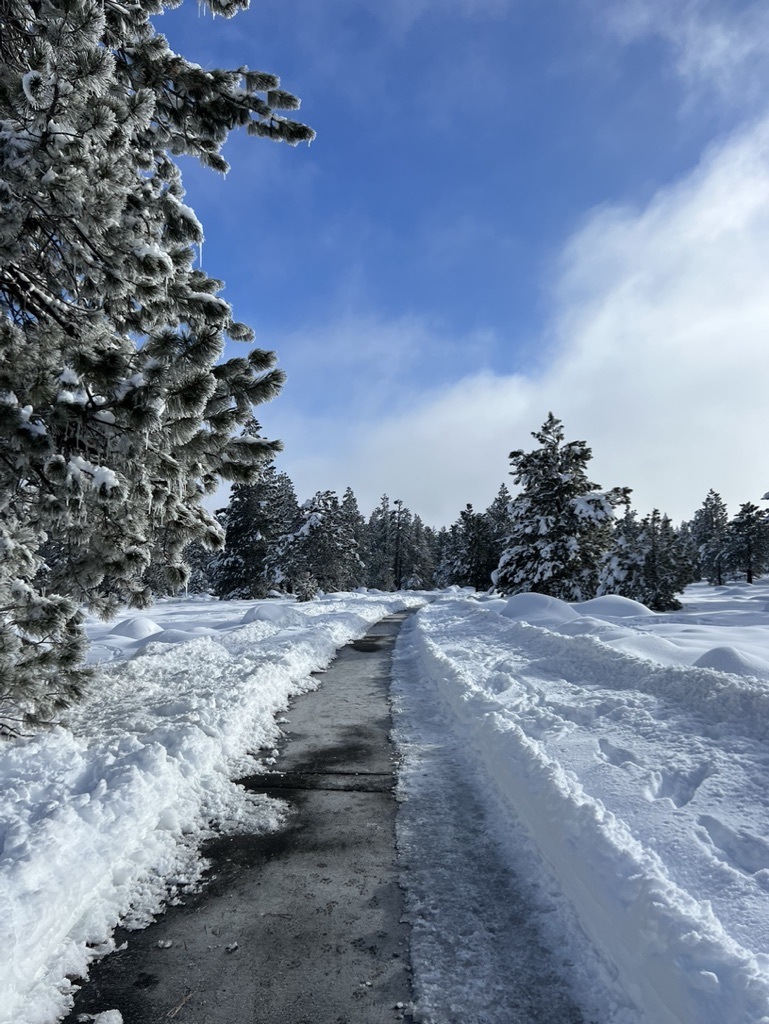 A local told me about this trail along the Truckee River, and it became my go-to for morning walks. This trail is common for dog owners and locals who want to sip their coffee and enjoy the views but not climb a mountain. In the winter, it's plowed so you can safely walk it.
The path is very flat and has trash bins along the way, so you can scarf down a few scones and not have to carry the wrappers the whole way.
The paved trail follows the river and connects to the Tahoe-Pyramid Trail, so you could technically get all the way to Reno! You'd definitely want to rent an electric bicycle for that if, like me, you're terrible at riding a bike. 
Parking is a bit hard to find, but if you turn east onto East River Street, you'll find free parking on the street at the end. Cars start parking there at sunrise, so you'll see others around. Or park in downtown Truckee and walk over.
4. Hiking at Donner Peak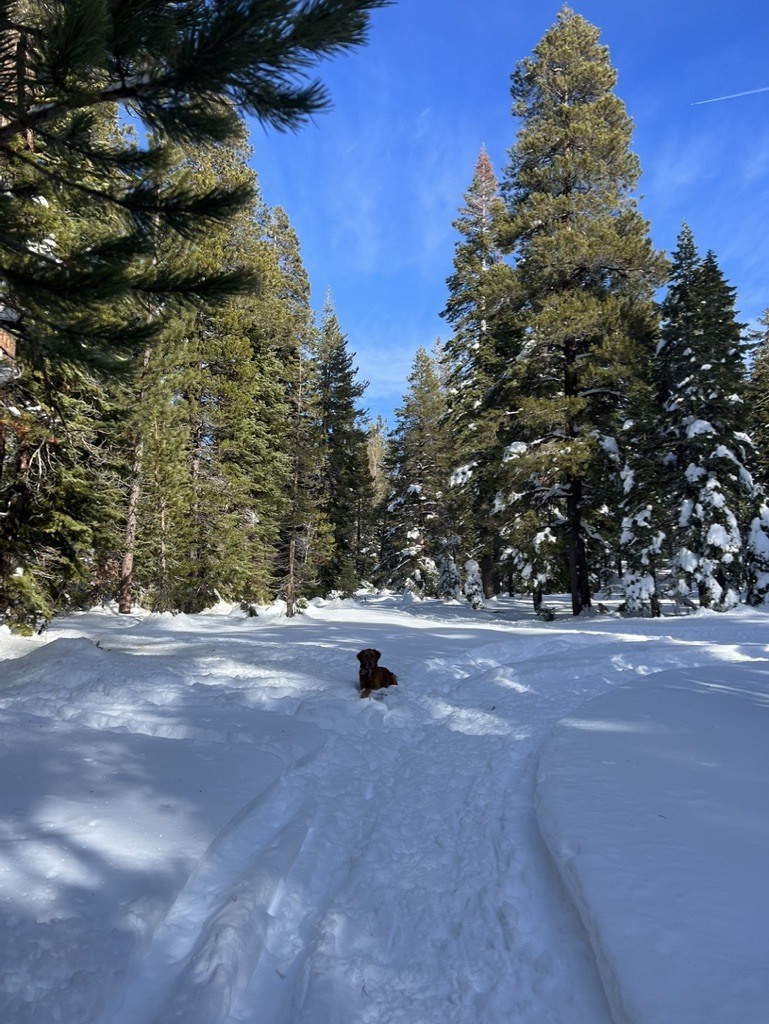 Fancy a climb? Donner Peak is the best-known trail in Truckee. It's named for the famed Donner Party — literally the only thing I knew about Truckee before I arrived to six-foot snowfalls. 
The Donner group of migrants were traveling to California in 1846 when an October storm surprised the travelers on their way to find new hope in the West and they got snowed in at what is now Donner Pass. Unprepared for the delay, they were stuck all winter long, and some resorted to cannibalism to survive.
Aside from this grisly history, this peak offers gorgeous views of the fir trees and the blue Lake Mary nearby. It's about 6km (3.7 miles) out and back, with close to 275m (900 feet) in elevation.
Unfortunately, it's not well marked. So download the AllTrails map ahead of time to keep track of where you're going. Plan for mud and snow, and bring hiking poles.
If you're hiking this in winter, I highly recommend crampons to help with the snow. I wore snowshoes and felt a bit unsturdy toward the end, although that might have been from my dog pulling me to get to the top faster for his treat. Here's a complete list of what to wear when winter hiking to help you get prepared.
5. West End Beach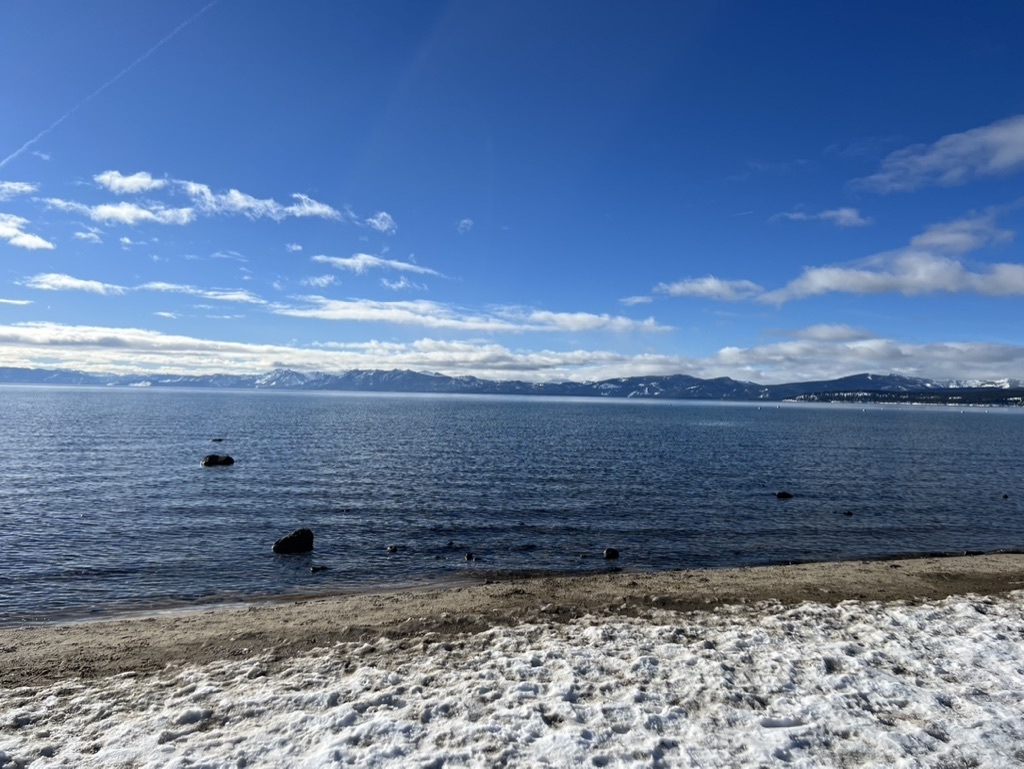 West End Beach is a popular summer spot, so get there early for a good space! The sandy beach can get a bit loud, so I'd head to one of the ends to avoid the noise. (Note: this is not a dog-friendly beach.)
Pack your bathing suit for swimming, or plan to rent a kayak, paddleboard, or paddleboat. Or make use of the land amenities, like the tennis court and picnic tables. 
The beach is open from 8am to 8pm, with lifeguards on duty during this time. To cover their costs, it's $13 for a nonresident per day ($11 for a child or senior). Or you can buy a season beach pass.
If you have a bike, follow the trail from Donner Memorial State Park to get some lovely forest views on the route. 
6. Emerald Pools Swimming Hole
You'll find the Emerald Pools of Nevada City just a 35-minute drive west of Truckee. It's a half-mile hike along gravel to get to the rocky shores of this hidden gem.
The area gets its name from the green color of the glacial water. That means that while it's beautiful, it's also cold. That doesn't mean you shouldn't hop in though! Just be prepared for a bit of a chill. It's the perfect balance to a hot day in summer.
It can be a bit hard to find, so I recommend following this guide to get to the pools and the less popular gorge for a unique summer spot. 
7. Horseback Riding
I grew up horseback riding, so anytime I can get back in the saddle, I will! Unfortunately for me, the stables here close for winter, so I missed my chance. It's just too cold and icy for the horses.
The Tahoe Donner Equestrian Center is open from June to October, however, offering pony rides, private lessons, and private trail rides. Or you can just walk past and check out the horses if you're not prepared to actually ride them. 
The short pony rides are just for kids. I recommend the trail rides that last about two hours and take you through the forests to spot some wildlife. 
8. Lake Tahoe Day Trip
Drive 40 minutes southeast to Lake Tahoe and have an epic day trip. I took my dog to swim in Lake Tahoe, hunt down every gluten-free bakery, and go snowshoeing on the north end. We did all that and still made it home before dinner.
I recommend driving to Tahoe early in the day, so you can make the most of it. Head to Sugar Pine Cakery & Cafe after 7am to get fresh baked goods and a great latte.
Then head to Kings Beach to dip your toes in the water. It's an unofficial dog beach in winter, but in summer, your pet can't go with you (although my friend said most people bring their dogs anyway).
In the summer, Eagle Rock Trailhead is a great hike. But it gets too snowy in winter, though there's still plenty to do in the cold! I snowshoed Page Meadows and had the best time. There was no one else around for the entire hike, so I got to enjoy the tranquility of nature. 
9. Reno Day Trip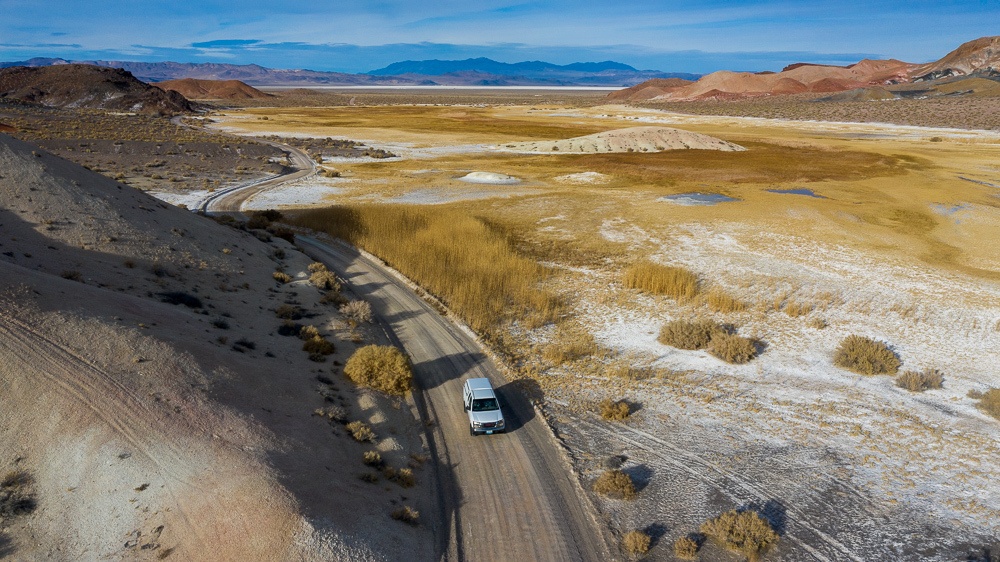 Most people arrive in Truckee from the Reno airport. If you didn't, you might want to do a day trip to see the city.
Cross into Nevada to visit the Riverwalk District. Here you'll find Idlewild Park, the Nevada Museum of Art, the Reno Arch, and Bicentennial Park. 
In all, it's a short day trip that will show you a drastically different landscape than what you'll find in Truckee.
10. Donner Pass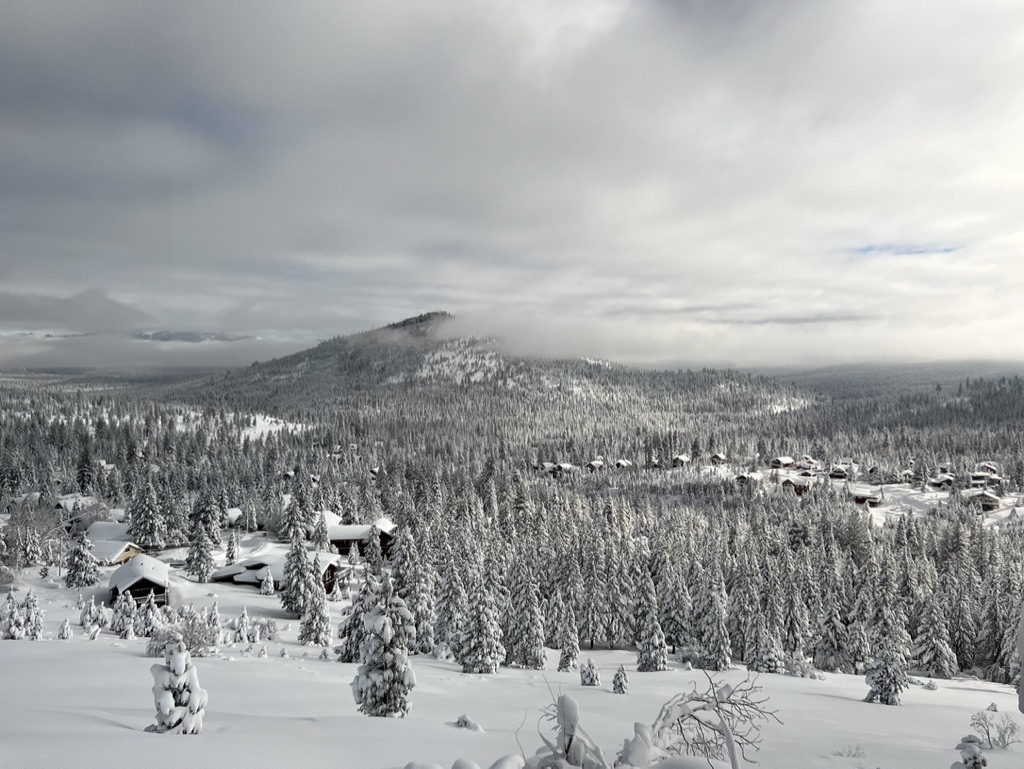 To get to Truckee from San Francisco, you drive through Donner Pass. It's really scary when you're not prepared for it — and when everyone tells you the snow-pocalypse is coming tomorrow. I did it without realizing how problematic it could be.
In winter, you have to have snow tires, and large trucks need chains. I saw three crashed trucks that either didn't have them or didn't obey the speed limits and skidded off the road even with them.
So drive carefully and watch for road closures, as it does close often in winter.
In summer, it's a gorgeous route, with high elevations and really beautiful views. Break up the drive by stopping in Sacramento and to hike Donner Peak. 
11. Donner Lake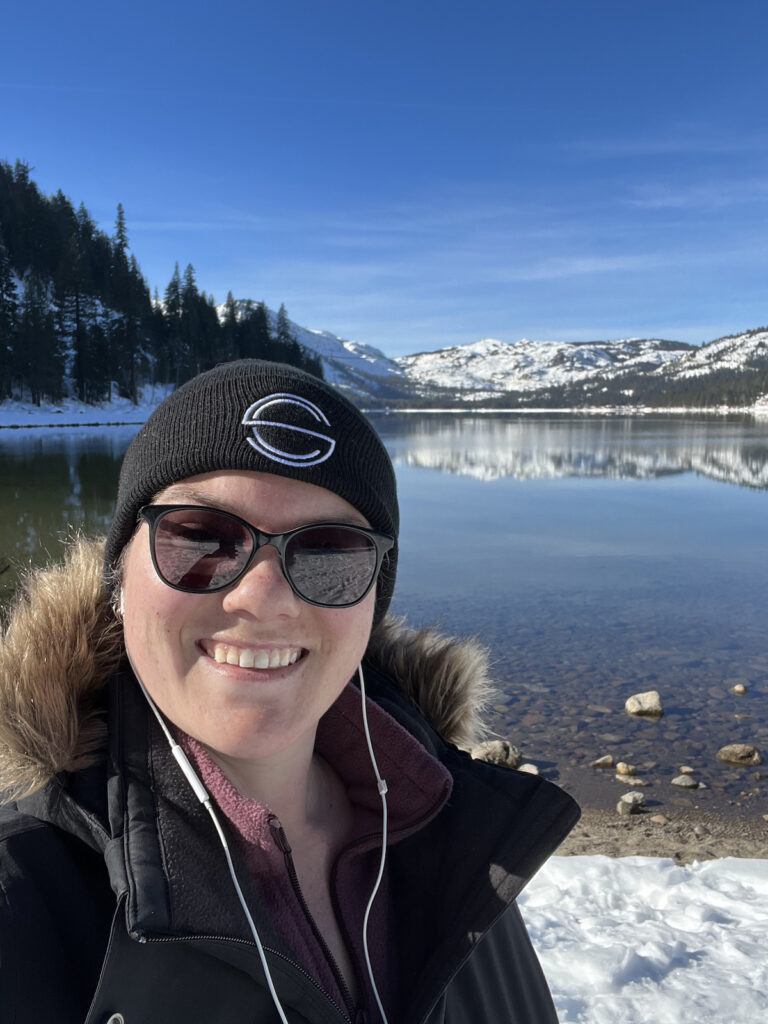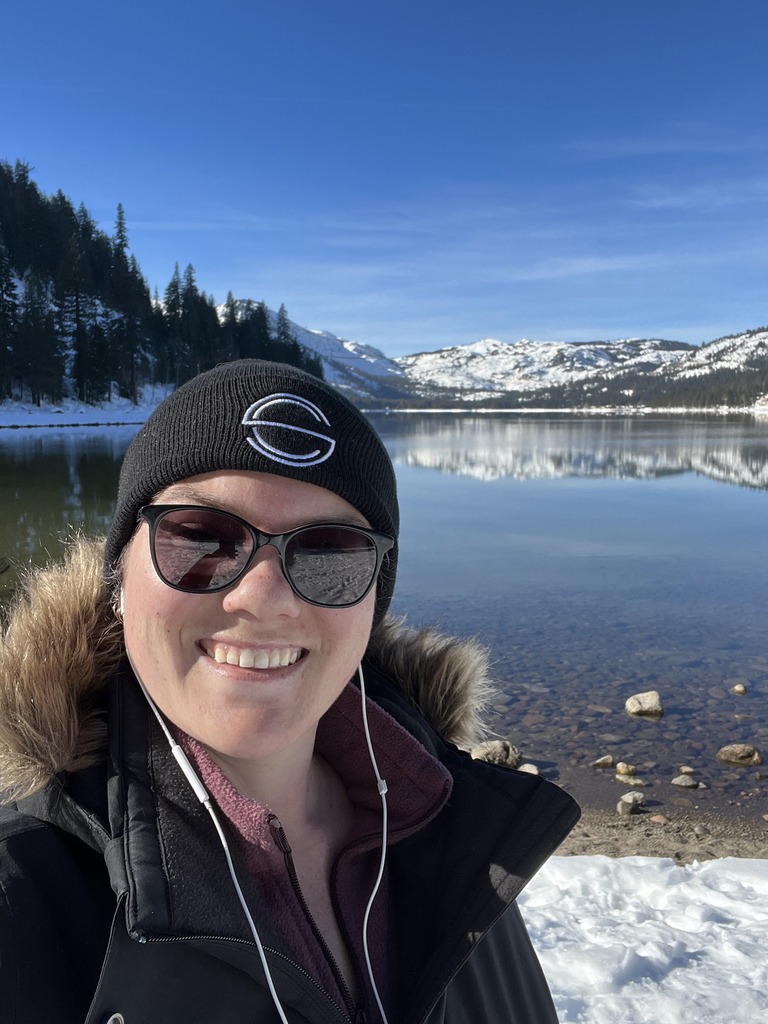 Donner Lake, formerly Truckee Lake, is a great place to spend a summer day. The water is cold, summer or winter, so don't expect a warm dip. But on a hot day, that's what you need!
Most people prefer Lake Tahoe, but I love this calm lake that's dog friendly and has great picnic areas. On the east side, there are several docks along the lakefront that are open to the public and can be a great place to chill for the day. You'll want to get there earlier or later in the day to score one, particularly on weekends. They're also in the sun, so bring sunscreen!
Bring a book or a good podcast and relax beside the lake for a day. Pair it with a hike through Donner Memorial State Park to make the most of the $10 parking fee in summer. 
12. Donner Summit Bridge
When you drive through Donner Pass, you'll go over the Donner Summit Bridge. Plan to stop here to admire the bridge and the lake below.
The bridge has a free pathway on both sides from which you can enjoy views of the lake. On July 4th, it's one of the best spots in Truckee for fireworks.  
The bridge dates back to the 1950s so you'll be walking on a piece of history!
13. Skiing or Snowboarding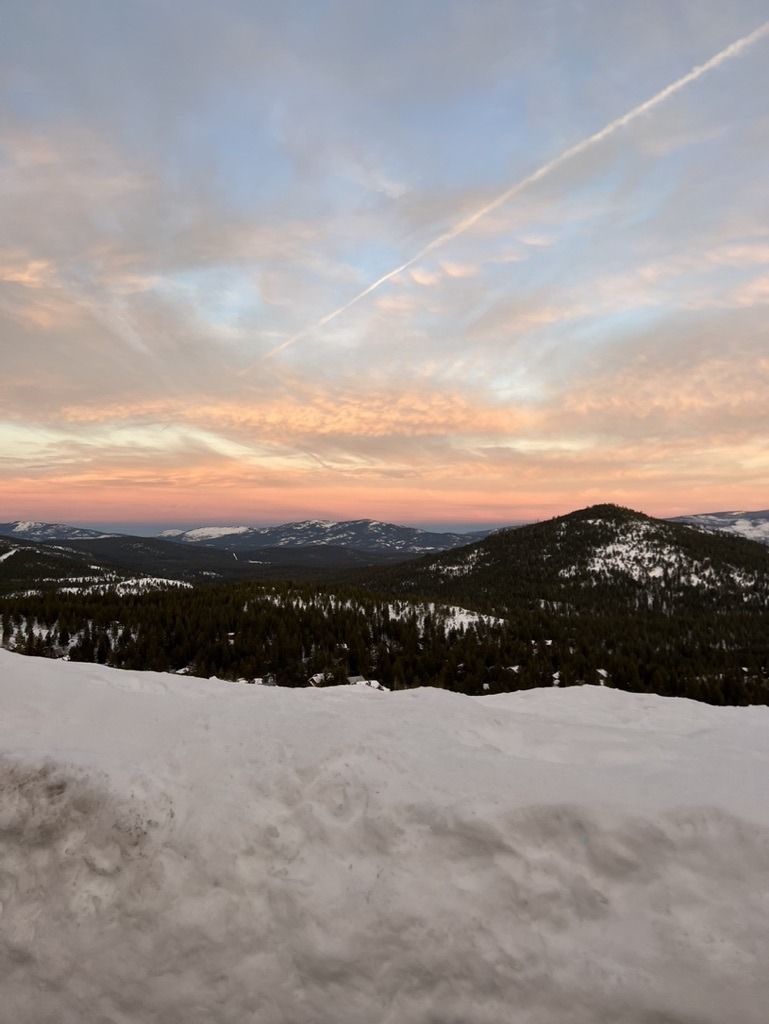 People brave the intense winters of Truckee for the skiing and snowboarding. I didn't get the memo, though, as I haven't skied since my high school trips in Canada.
However, If you enjoy skiing, head to North Star Ski Resort, Tahoe Donner, or Boreal Ski Resort to enjoy the slopes.
North Star is known for its 100 unique trails and over 2,000-foot elevation. Most of the trails are intermediate, so they're good for most everyone.
Tahoe Donner was the closest resort to me, so I got to see it in action regularly. It has 120 skiable acres, with a range of trail difficulties. About a third of the offerings are black diamonds, but there is a kids' play area, so it's still okay for families. 
Boreal Ski Resort, a short drive from Truckee, is a small resort that is more beginner friendly. It's also got a great snow tubing area, which is where I spent my time. 
There are a ton of snowshoeing trails around Truckee, like the 5km (3.1-mile) China Cove Trail Loop or the Johnson Canyon Overlook that's 6km (3.7 miles). I love snowshoeing, so I took advantage of my friend's pair to explore the trails. Some days it's so snowy that you'll need them just to walk your dog!
14. Cross-Country Skiing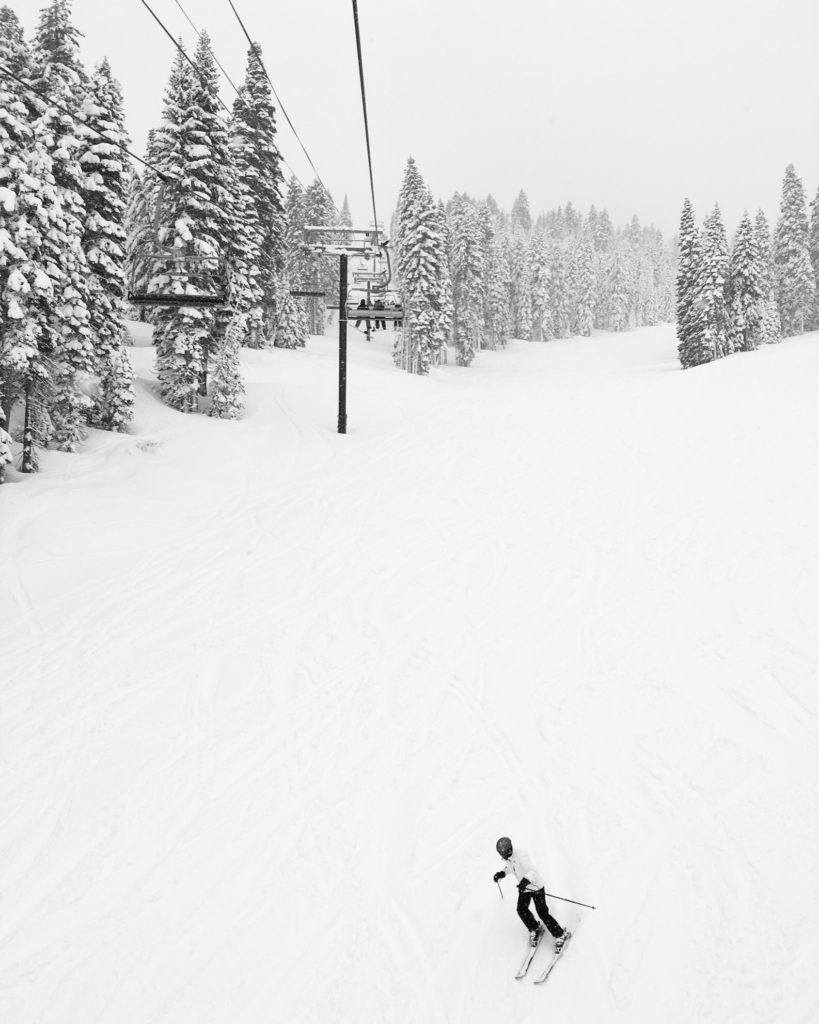 Prefer cross-country skiing to downhill? Truckee has that too!
The two best places are Donner Memorial State Park and Tahoe National Forest.
There are five trails at Donner Memorial State Park; I recommend the two-mile Coldstream Trail for its intermediate difficulty and the smaller crowds. Add on the 1.5-mile Upper Coldstream Trail for greater difficulty and to connect to the Pacific Crest Trail.
You can rent skis at any of the resorts in town, or bring your own. There is a $5 parking fee in winter to visit this park. 
15. Renting a Snowmobile
Tour Truckee by snowmobile with Coldstream Adventures. For $210 for a group tour, you'll visit four vistas overlooking Coldstream Canyon and get to race around a meadow.
To drive the snowmobile, you must be at least 18 with a valid driver's license. Otherwise you need to ride as a passenger.
16. Truckee Bike Park
Break out the BMX to ride the trails of the Truckee Bike Park. This track has jumps, slaloms, drop zones, and more for you to enjoy.
It's open from sunrise to sunset seven days a week during summer. You can even take lessons to improve your tricks for just $35/hour. It's free to visit, but they ask for donations if you'd like to support the maintenance of the area.
17. Truckee River Winery
Californian wine isn't just in Napa. It's also in Truckee!
This family-owned winery serves pinot grigio, pinot noir, chardonnay, and malbec. You can buy the wine directly, and take a tour to learn more about the winery.
It's open tovisitors Wednesday through Saturday, from 11am to 5pm. It gets very busy in summer, so I recommend calling ahead to book a reservation. 
In winter, at the Ice Carving Competition at Snowfest in Tahoe City, you can try the winery's products while you check out the ice carving, during what's called "Wine 'n' Ice." 
18. KidZone Museum
Looking for somewhere to take the kids? Head to KidZone. The museum focuses on child development, with disability-friendly days catering to children who need specialized environments. It's for kids age 7 and under, and it boasts play structures, a movie theater, and a Sierra Settlers exhibit.
Visit Tuesday through Saturday from 10:30am to 5pm (except on Saturdays, when it closes at 3pm). 
19. Old Truckee Jail Museum
Check out an authentic 1800s jail! This one-story "strongbox" was crowdfunded by the townspeople to have somewhere to put the wrongdoers back in the day.
Now it's one of the only 19th-century jailhouses in the Western world. On your visit, examine the original building and learn about some of the most notorious criminals in the region. You'll even find historical artifacts from Truckee's history, like early skis and ice-harvesting gear. 
20. Truckee Railroad Museum
The tiny Truckee Railroad Museum is perfect for an hour's visit. It teaches you about the town's railroad history back to the 1800s, including model trains and photos of the time. You'll learn how a town most people don't know about played an essential role in America's transcontinental railroad.
The museum is open on weekends year-round from 10am to 4pm. Admission is free, but it crowdfunds donations.
21. Getting a Massage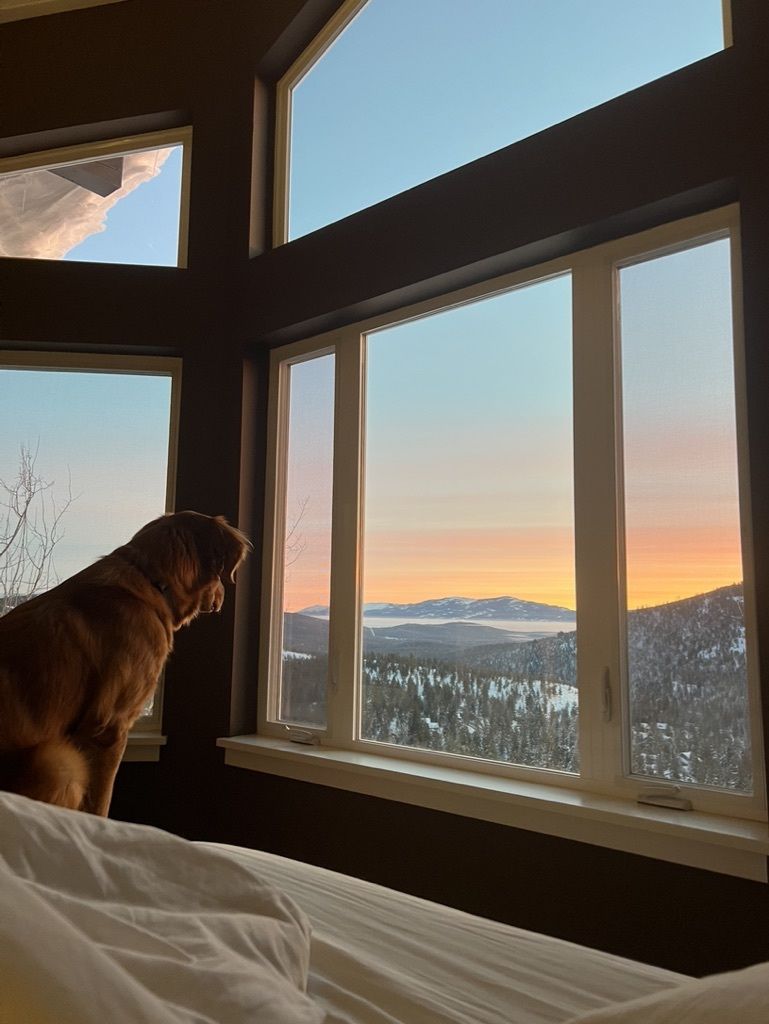 A massage is a perfect thing to do in Truckee no matter what time of year you visit. Book a massage at Zenergy, Martis Valley Massage, or Balance Holistic Health Spa to relax and rejuvenate.
Since most of the activities on this list are high intensity, you should balance it out with this slower-paced self-care. Get a relaxing deep-tissue massage and spend a day pampering yourself.
22. Golfing
Truckee is a hot spot for golfing each summer. The season varies annually based on the weather, but typically runs from mid June to mid-October.
Tahoe Donner Golf Course is the most popular place to play 18 holes. You can also stop by Old Greenwood Golf Course or Ponderosa Golf Course to test your skills. They are both open 7am to about 7pm.
To play, you need to book a time at least a few days in advance (more in peak summer). Green fees to play 18 holes at prime time at Tahoe Donner cost $190 in peak summer (July 8 to Sept. 25), or $135 in the shoulder months.   
23. Whitewater Rafting at Truckee River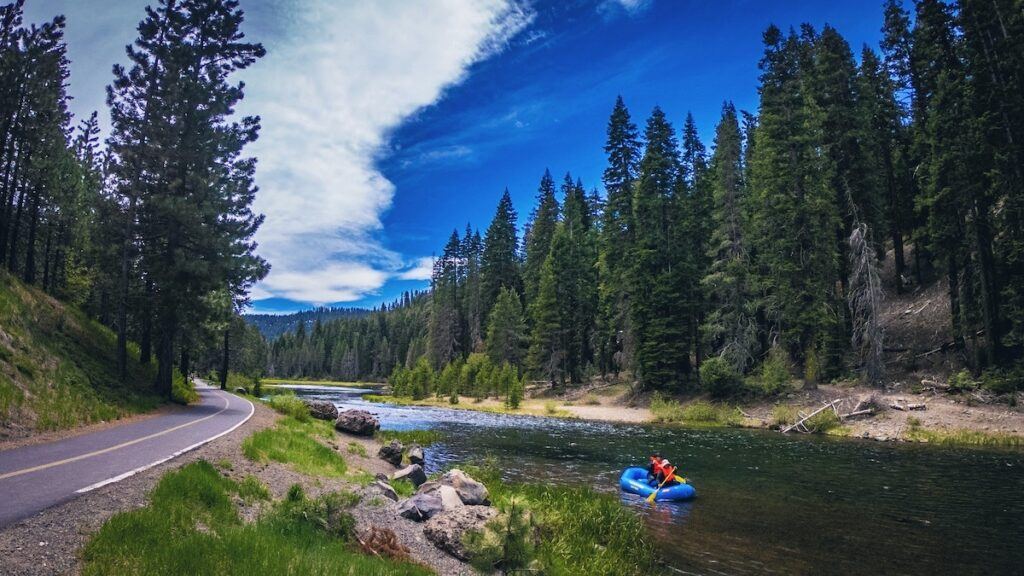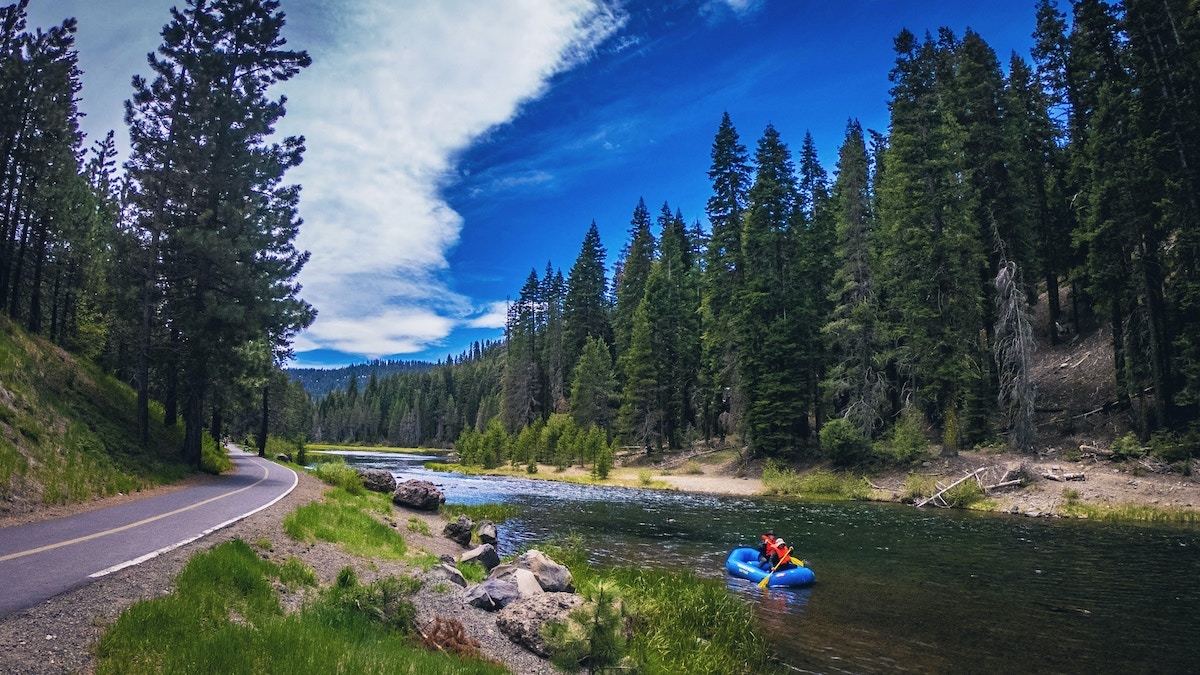 Truckee River is a mecca for whitewater rafting. Take a tour with highly trained staff and prepare for a thrilling ride through Clearwater Canyon. 
Rafting tours run May to September, with prices starting at $90. It takes about 4.5 hours, including the safety briefing and getting into the wetsuits. I recommend taking the afternoon tour, when it's a bit warmer, since that water is freezing cold!
Don't worry if you haven't gone whitewater rafting before. They'll teach you how to do it safely, and by the end you'll be a pro! 
24. Skydiving
Skydiving is one of the best experiences I've ever had, and you can do it too! Check out Skydive Truckee Tahoe at the north end to make a once-in-a-lifetime jump that offers views of the Sierra Nevada Mountains and the beautiful glacial lake. 
There are tandem dives for newbies or, if you're experienced, you can solo dive. 
Don't forget to get a photo or video of your experience by buying a media package! 
25. Breweries
Truckee is home to a number of breweries that serve craft beer. It's a great way to decompress after skiing or hiking.
I recommend Truckee Brewing Co. They pour epic IPAs 3pm-8pm Monday through Sunday. Also check out the restaurant for delicious food.
The Good Wolf Brewing Company is best known for its "hop-forward and forest beers." Visit on Wednesday for trivia or on the last Thursday of every month for drag bingo. It's open Tuesday to Sunday 3pm–8pm, with extended hours on the weekends.
26. Eating Your Way Through Town 
Truckee has a great food scene. Here are some of my favorite restaurants:
Cloud Sushi Truckee
Cornerstone Kitchen
1882 Bar and Grill
Tacos Jalisco
***
I never thought I'd love Truckee after arriving to six feet of snow. But once I got plowed out, I got to adventuring and falling in love with this winter paradise! 
About the author: Nina Clapperton is the founder of Nina Out and About. She has lived in 18 countries in the past 10 years and explored more than 30 in all, most of it solo. A Canadian native, she also shares her favorite things to do in the True North. She helps over 200,000 people per month plan their expat adventures and Canadian trips.