Europe in winter is a magical time. There are Christmas markets, northern lights, cozy warm drinks and bonfires, and snow for alpine sports. In Northern Europe especially, prepare for the sun to set early, and pack warmly. In southern parts, you can enjoy some warmer sunshine with a few other winter travelers.
But, where to go? Here are 15 of the best places in Europe to visit in winter.
1. Austria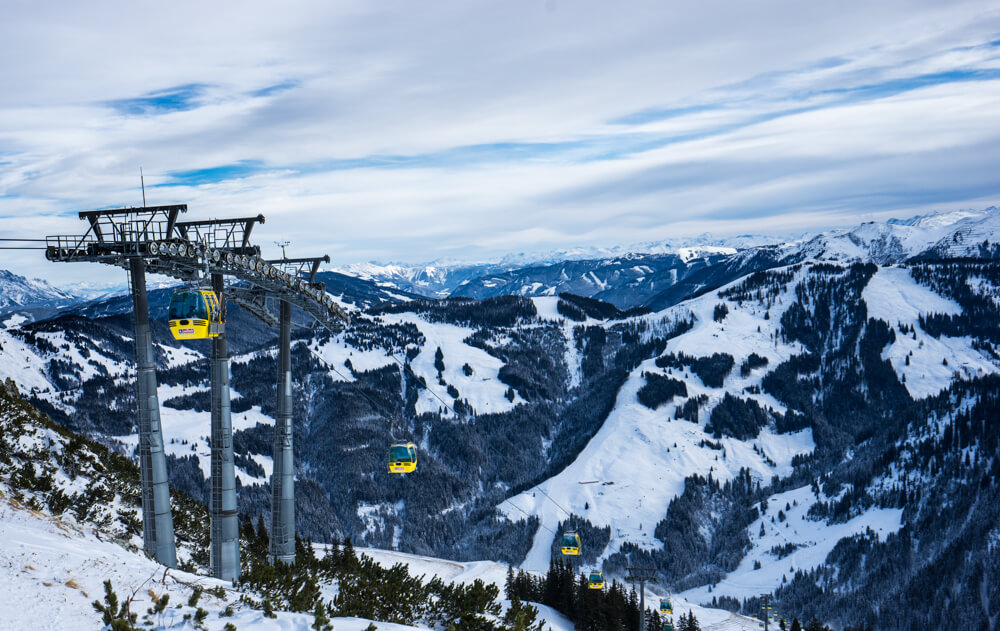 Austria is an amazing winter destination because of skiing and other alpine sports, such as at Skicircus, one of the most laid-back ski resorts in the country, even if you are new to skiing. Here are a few other ideas to get you started on how to spend your winter vacation.
Austria gets as low as freezing during the winter months, which is high season in the world-renowned Alps, so be prepared with this packing list. But the snow-capped mountains, icy lakes and little towns are absolutely beautiful.
2. Switzerland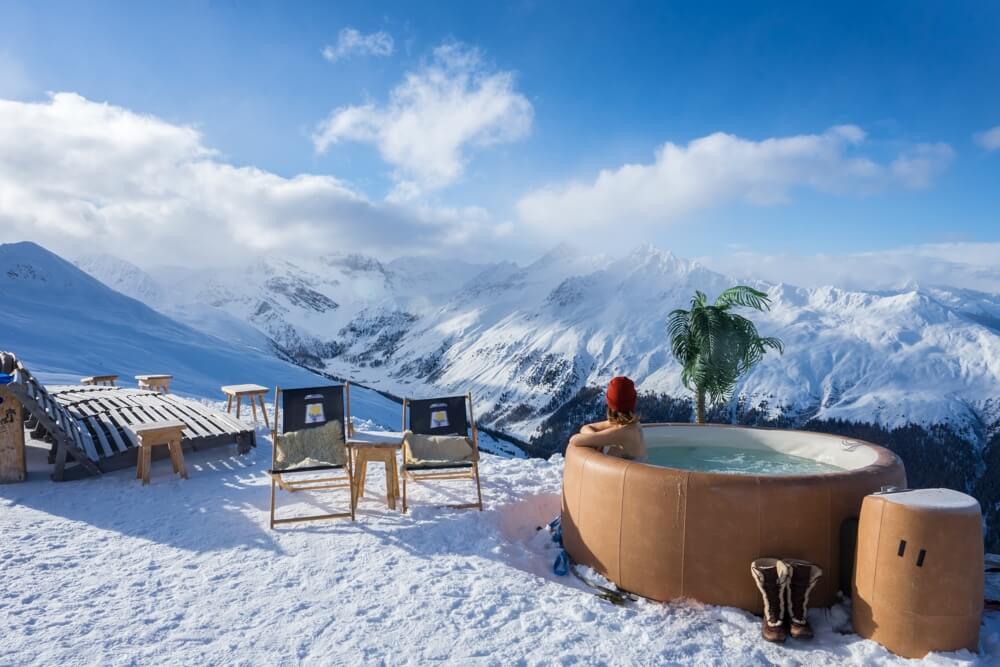 Switzerland is another charming destination for a winter vacation. Here's a great read on skiing in Davos, an alpine wonderland. There's still plenty to do even if you're not into winter sports, like activities in Zurich (chocolate factory tours, city tours, and day trips) and Geneva (cruises, walking tours, and day trips to nearby landmarks).
Like for most of Europe in winter, you should pack warmly. Swiss cities are pretty busy during Christmas market time, and the mountains are popular during ski season in January and February, but early winter draws fewer crowds and isn't nearly as frigid.
3. Berlin, Germany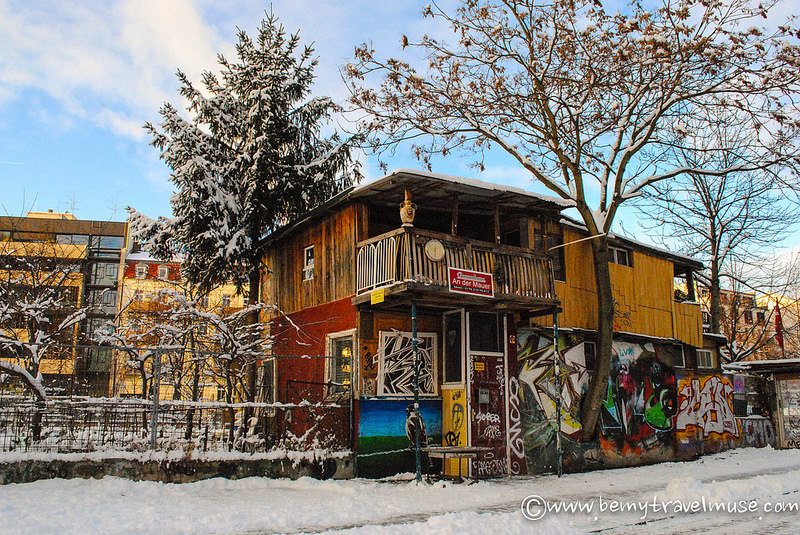 Germany is fun to visit during any time of year, but winter has its own charm, especially Berlin. Don't miss out on the Christmas markets (we even have a video guide, that's how amazing they are!). And here's a list of other fantastic things to do while you're in Berlin.
Though it's hard to beat (definitely check out the super cool counterculture district called Kreuzberg), there are other cities worth visiting in Germany of course. 
Don't be surprised by the short, cold, and gloomy days. It's common for temperatures to drop below freezing. Pack appropriately though, and you can enjoy much of Germany during the off season, which means fewer crowds and cheaper rates. 
4. Paris, France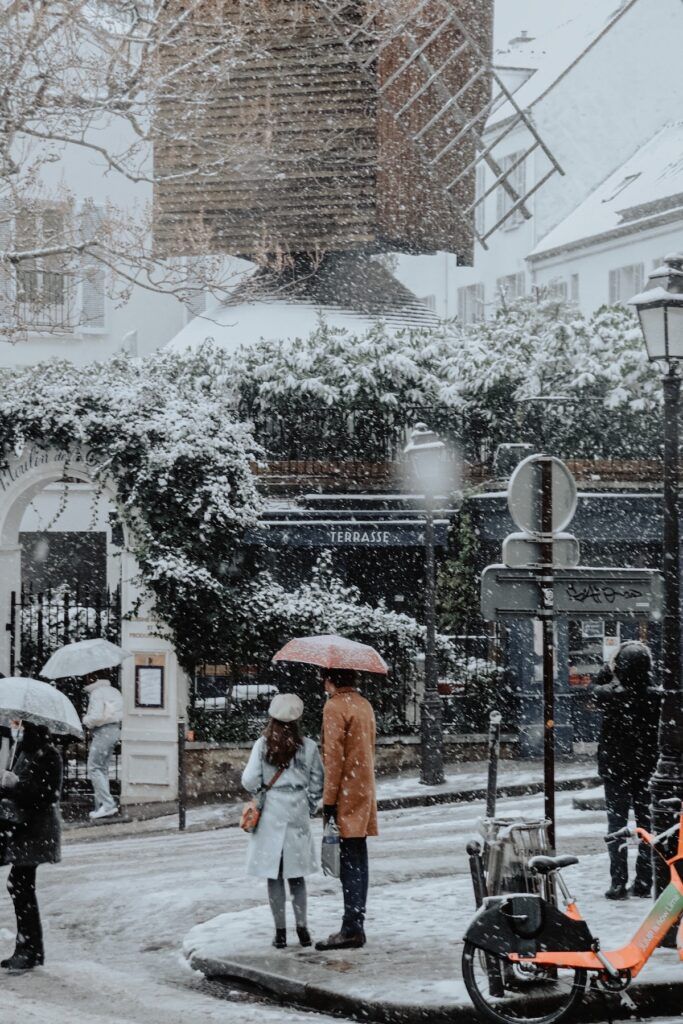 One of the most enchanting places in Europe in winter could very well be Paris. There's an ice rink at the Champs-Elysées, and the streets are decorated with lights, Christmas trees, and other festive ornaments. Plus, you've got the Eiffel Tower in all its grandeur, covered in snow and providing a stunning white view of Paris. (Here's everything you need to know to travel here solo.)
It'll be 30-40 degrees Fahrenheit, so pack warmly, but also make sure you prepare for some rain and snow. Crowds will be dwindling to a comfortable size, leaving you with a magical city to discover.
5. Iceland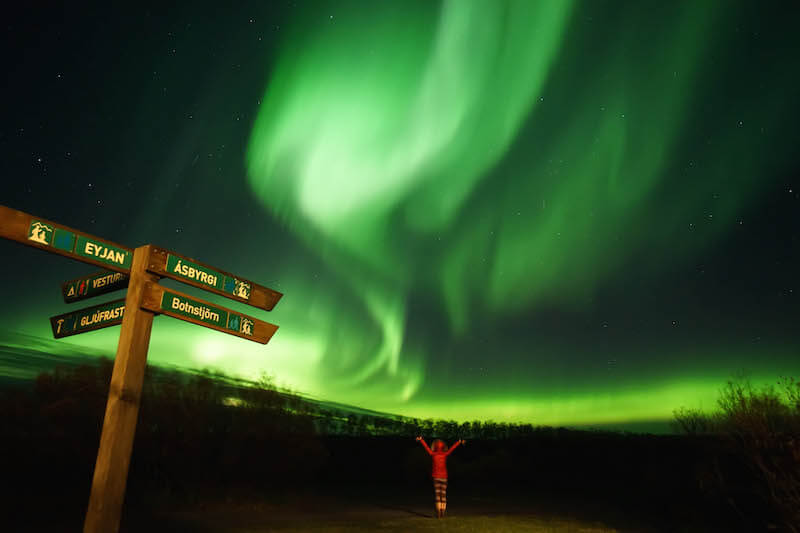 What better place to chase the northern lights, the aurora borealis, than Iceland, where it's dark for about 20 hours of the day? This might sound crazy, but in spite of the dark, winter is one of the best times to visit Iceland. Some caves are only open from November to March, the northern lights will be incredible, and the hot springs will feel surreal beneath the stars.
While you might think visiting Iceland solo is downright miserable in the winter, the Gulf Stream keeps temperatures in the 20s-30s Fahrenheit. Rates and accommodations are nearly half as much as they are in high season.
6. Finland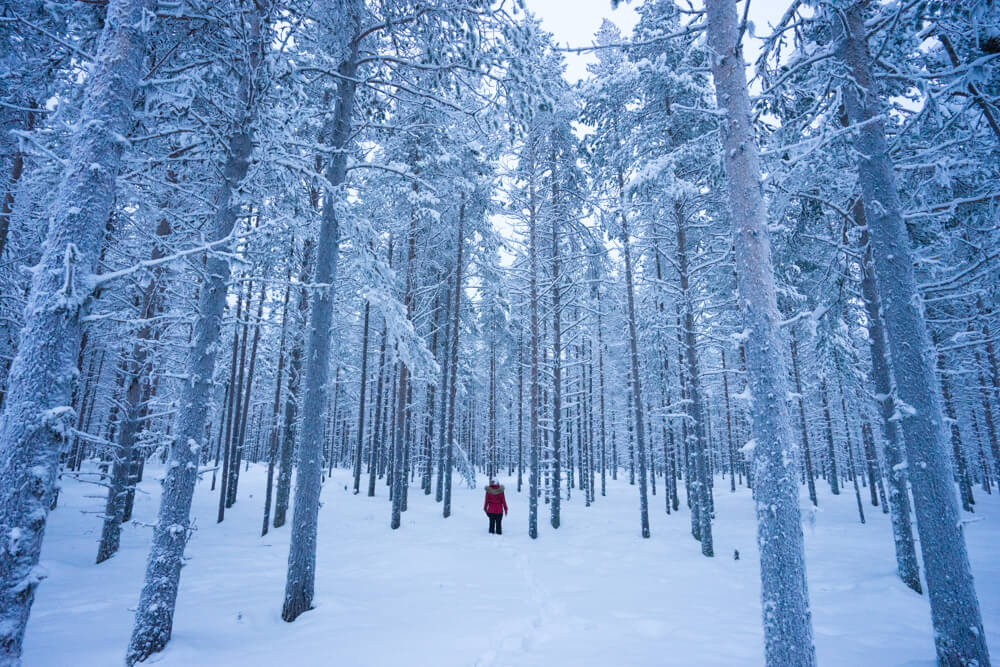 Finland is famous for its winters because of the sleigh rides, the reindeer (a big part of Finnish culture), the many hotels made of snow and ice, and of course, the northern lights. And if you enjoy alpine sports, Finland has you covered there, too.
Consider visiting Lapland, and also the Arctic Circle, where the snow just looks and feels different. Helsinki is also a fun place to explore; here's a list of things to do.
It needn't be said that Finland is cold, but still we'll say it, because it's cold: the average temperature is 23 degrees Fahrenheit, and it regularly stays below freezing. The country has a long snowy season, too, from November to May. Despite the temps though, people still enjoy visiting.
7. Greenland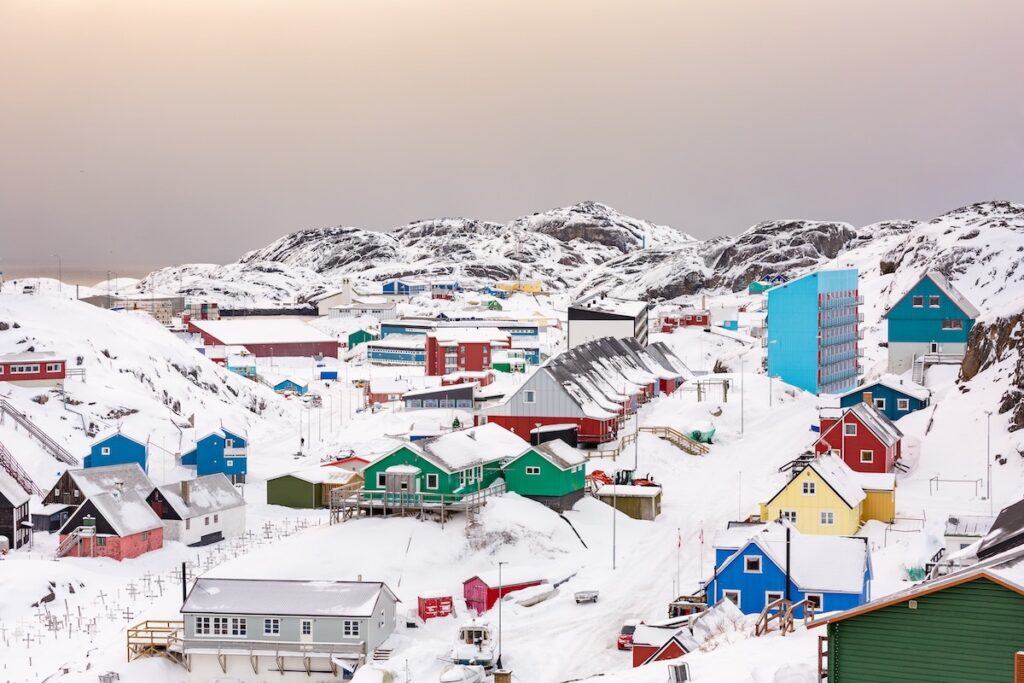 Greenland is a wonderful place to see the northern lights but also to go dog sledding, watch whales, ice fish, see the glaciers, and hike the Arctic Circle. Here's how you can do all this and more. But the most valuable and rewarding part of your experience here could be learning about the Inuit culture; the native residents are very hospitable and will treat you to coffee and cakes.
Greenland has several climates because it's so big, but generally speaking, it will be cold! Definitely account for wind chill, which will make it feel even colder than it actually is. Expect temperatures to be below freezing.
8. Azores, Portugal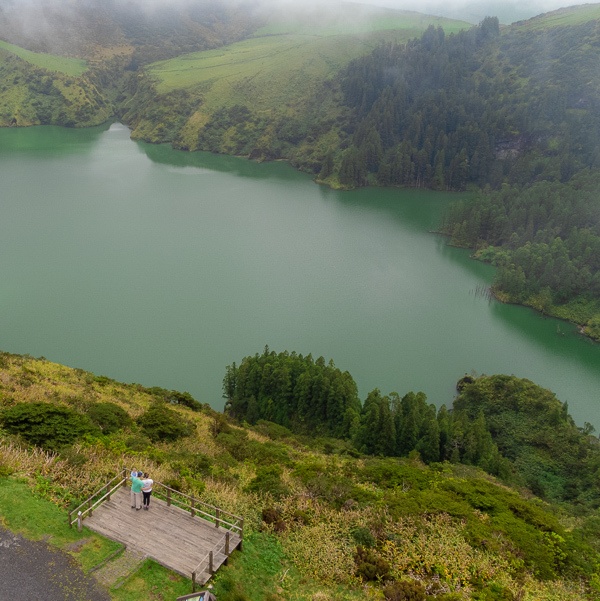 The Azores are one of the warmest places in Europe during the winter, so if you're looking for heat, this is where you'll find it. Winter is also the rainiest time of year here, but that's how the islands get so beautiful. Here's an ultimate guide for experiencing the Azores, plus how to get from one island to another. Definitely go to Flores, and São Miguel, and stay in one of the dreamiest hotels imaginable!
Bring a rain jacket, though, and other essential items, and prepare for it to be pretty foggy. The Azores are gorgeous during other times of year, but it's infinitely less crowded and cheaper to visit during the winter.
9. Italy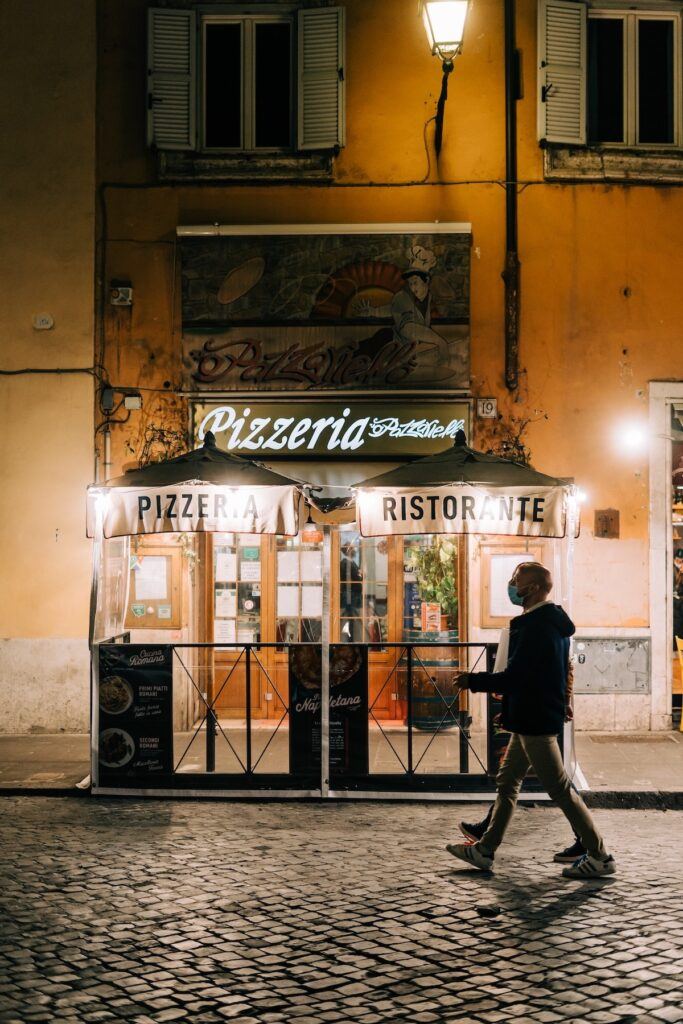 Italy is one of those places you visit for the food (the best pizza, pasta, and gelato in the world!), and so exploring this country's cuisine during wintertime will be delicious no matter what kind of weather. As for things to do besides eat, we've got you covered for Venice, Milan, and other parts of Italy, with this Italy guide. 
Winter is the off-season, and it's also cold, making it the perfect time to dine at restaurants (and feel better about getting an extra little "insulation" for the rest of the winter months!). Temps are in the 40s-50s Fahrenheit, with regular rain showers.
10. Canary Islands, Spain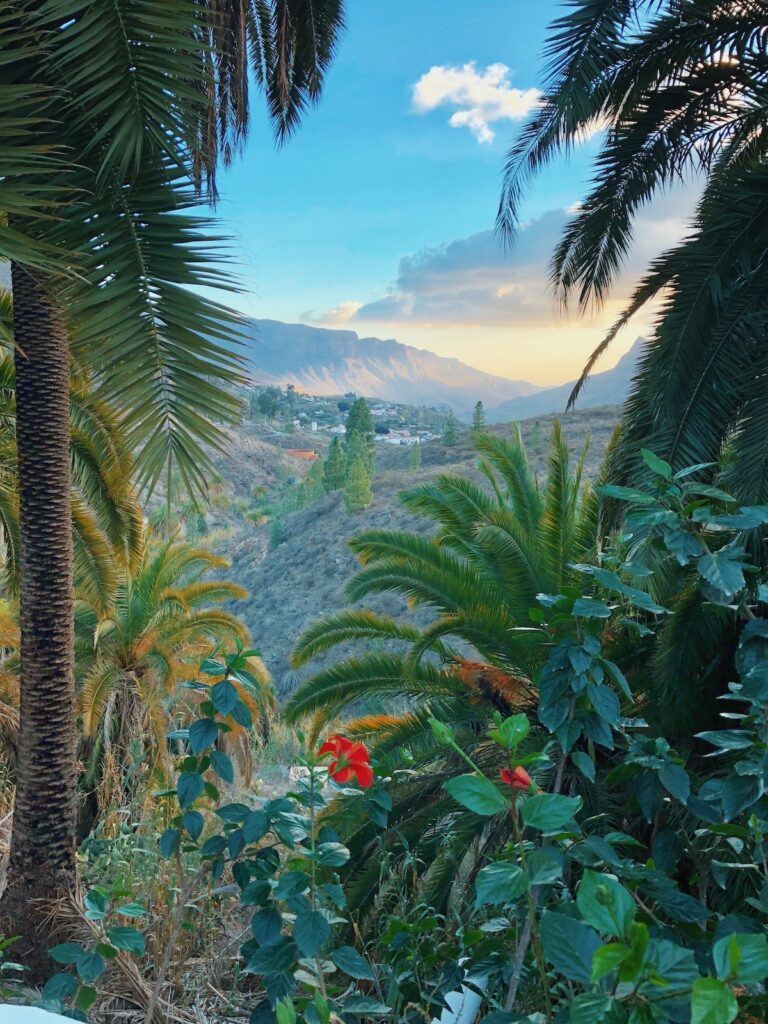 The Canary Islands have perpetually good weather, and winter is no exception. There's beautiful hiking, biking, windsurfing, and scuba diving (though you might want a wetsuit for the water sports). It's the ideal weather for checking out the subtropical forests like Garajonay National Park and Teide National Park at Spain's tallest mountain.
Expect sunny weather, with temperatures in the upper 60s. Lots of people do tend to visit the Canary Islands during the winter, so rates could be pricier and accommodations more difficult to find than in other parts of Europe.
11. Ireland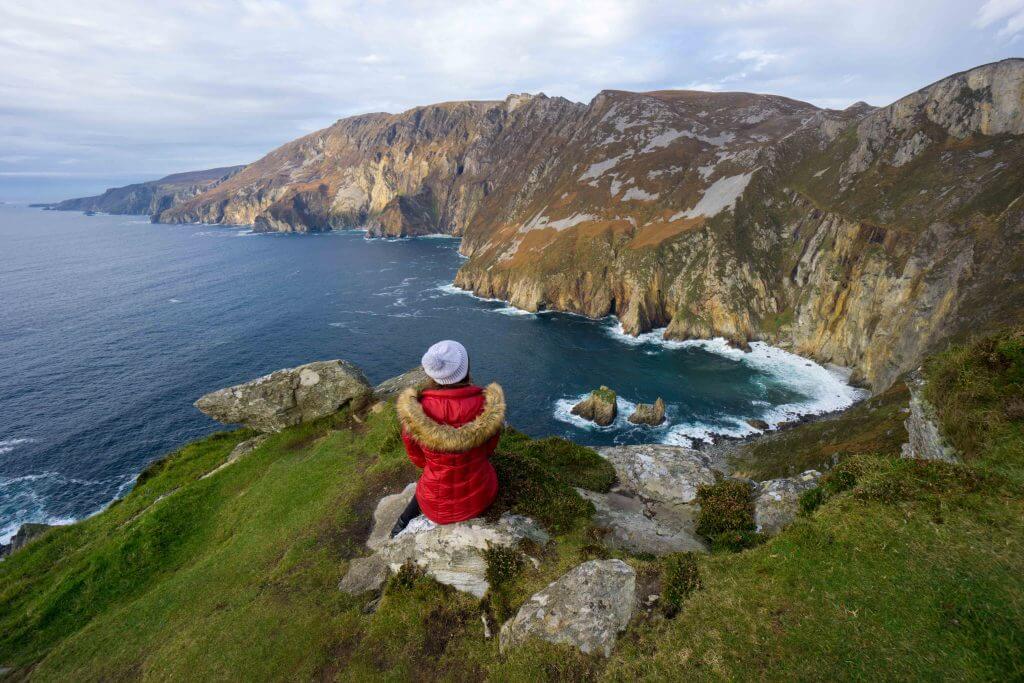 Ireland in winter is so cozy: think warm fireplaces, whiskey, Irish hospitality, and fewer tourists. And the season is just the right time to also take a road trip on the Wild Atlantic Way from Galway to Donegal. You might even see the northern lights (Donegal is your best bet) if you're not in the city, where light pollution will make it difficult.
The Gulf Stream keeps Ireland's coast ice-free throughout the winter, but temperatures will still be in the mid-40s. Winter is by far the cheapest time to visit even the most expensive cities, like Dublin.
12. England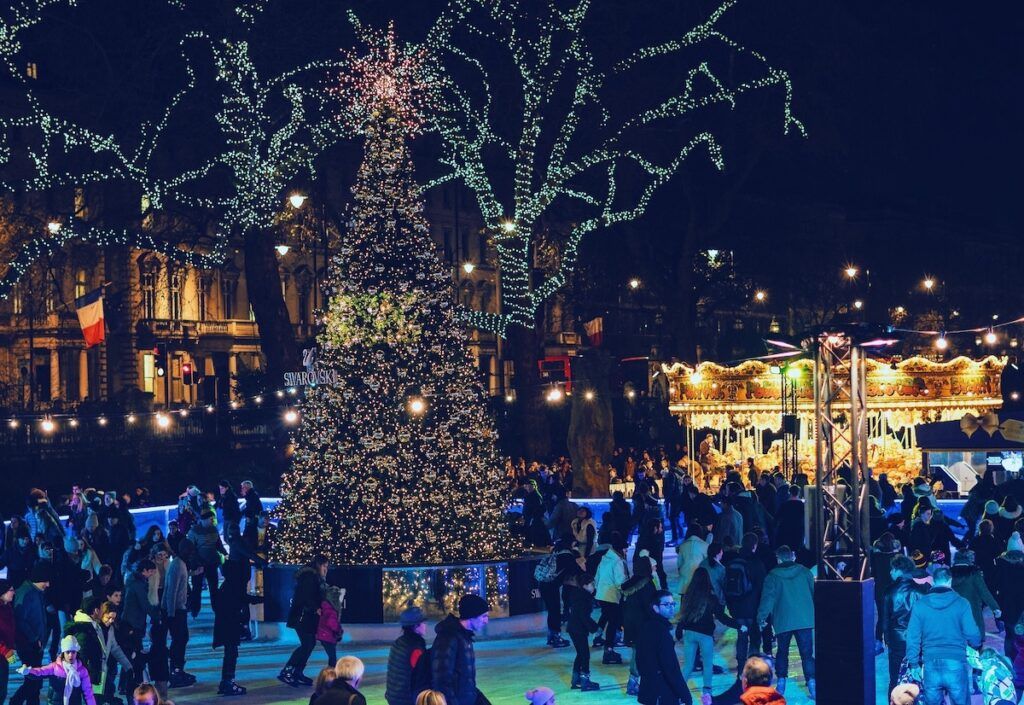 If you want to stroll through quaint villages, peruse the squares and streets filled with Christmas markets, and breathe the crisp and clear air, England might be calling your name. There's beautiful countryside to hike, amazing museums and galleries to visit, and cozy pubs to get a taste of local life without the tourists. If you're into photography, the winter light is especially good for English vistas and landscapes (here are some tips on how to take a good selfie).
Winter in England means temperatures just above freezing. It may snow, but the precipitation will likely be rain, especially along the coast. Rates will be much lower than high season, and accommodations will be easier to find.
13. Sweden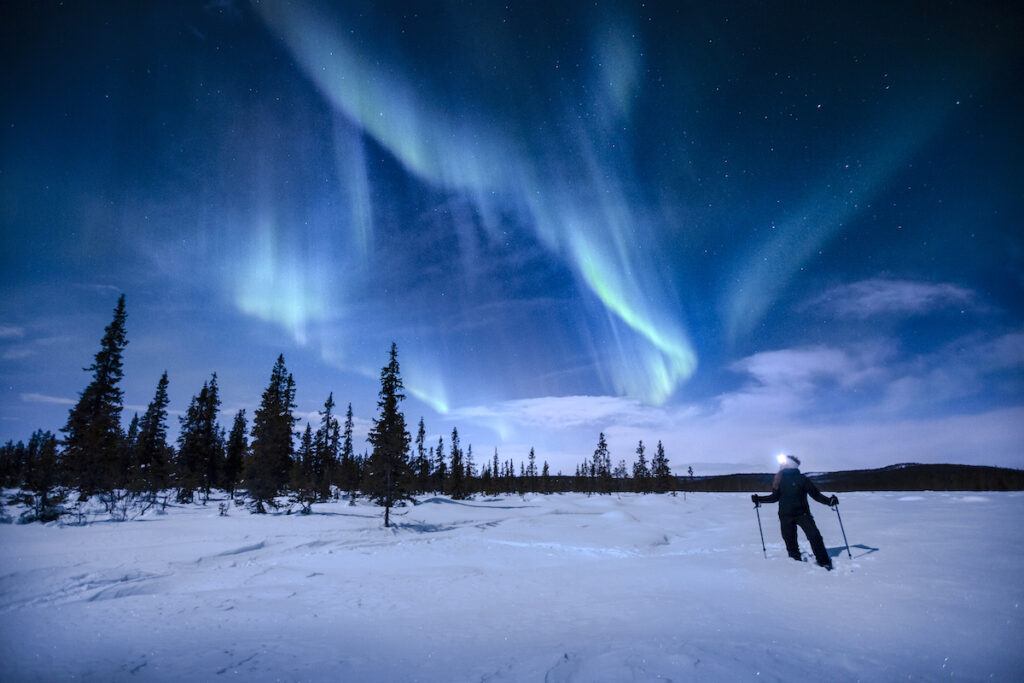 Sweden is a winter wonderland for snow sports and activities. If you can brave the cold, go there for experiences in dog sledding, snowmobiling, skiing and snowboarding, ice skating, watching the northern lights, and observing Arctic wildlife. There are also beautiful cities and regions to visit, like Stockholm, Gothenburg, and Lapland, which reveal the heart of the nation's culture.
Sweden is one of the colder European countries (hence all the snow sports). Temperatures will be below freezing (averaging in the upper 20s Fahrenheit). Winter is an off-season, but a select few like you will still go to appreciate the Swedish chill. 
14. Norway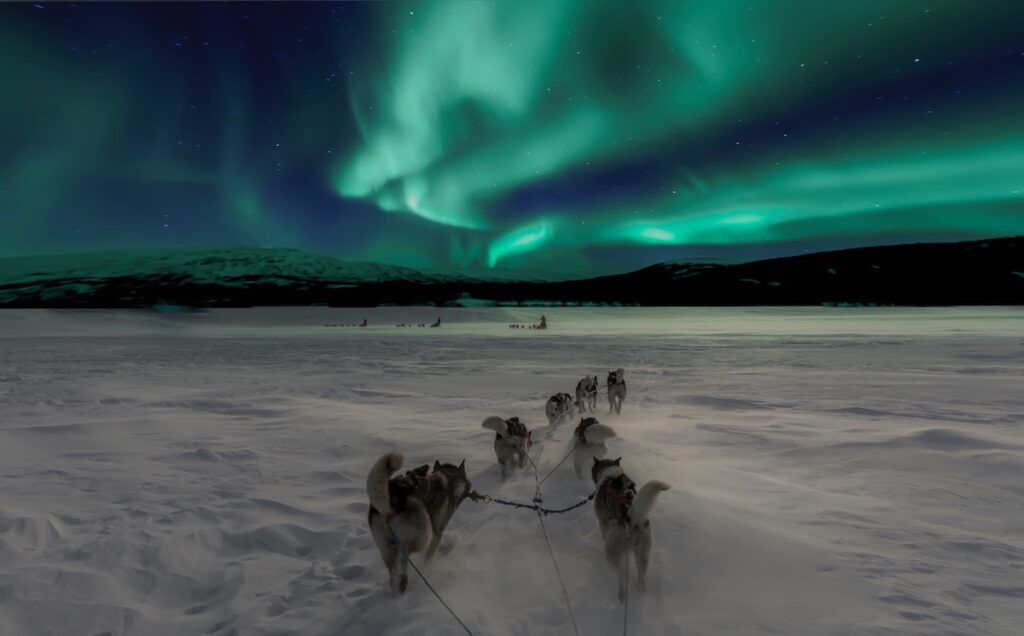 Norway is home to all the popular wintry sports, plus snowshoeing, ice fishing, and sleigh rides. The dark days and nights mean amazing stargazing opportunities, and stunning views of the northern lights within the Arctic Circle. Roads can be closed due to snow conditions, but you can find out which ones here.
Winter is a quiet time to visit Norway, as most people are nestled up by the fire. The mountains are the coldest part; the coast, thanks to the Gulf Stream, is often above freezing.
15. Greece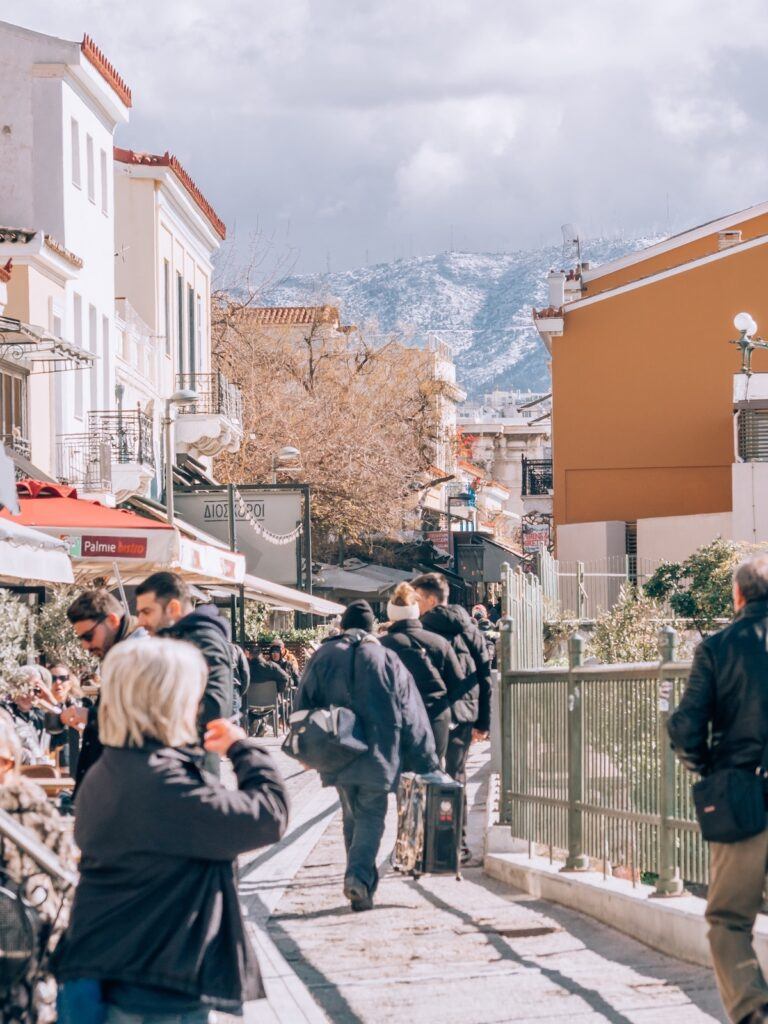 It might be too chilly to jump into that Mediterranean water, but if you want to experience Greece for the history, culture, and food, winter is one of the best times to go. Greece is slammed during the summer months, but during the chillier season, the beaches and islands are more deserted and rates are cheaper. It's more fun to see the charming villages, archeological sites, and interesting museums without the heat and the long lines anyway.
Temperatures will be in the 50s on the mainland, varying depending on if you're in the mountains or on the coast. 
***
Europe in winter is a more intimate experience. Without the crowds, it's much easier to get to know a country's culture.
If you're up for a chilly but enriching vacation, where in Europe would you go?