Visiting Arizona in December offers a unique blend of outdoor adventure and serene landscapes, all under the magical winter sky. Whether you're drawn to its dramatic canyons or tranquil desert expanses, there's no shortage of captivating experiences.
Here's your go-to list of the absolute best things to do in Arizona in December — it'll be a trip you'll never forget.
1. Explore the Upper Antelope Canyon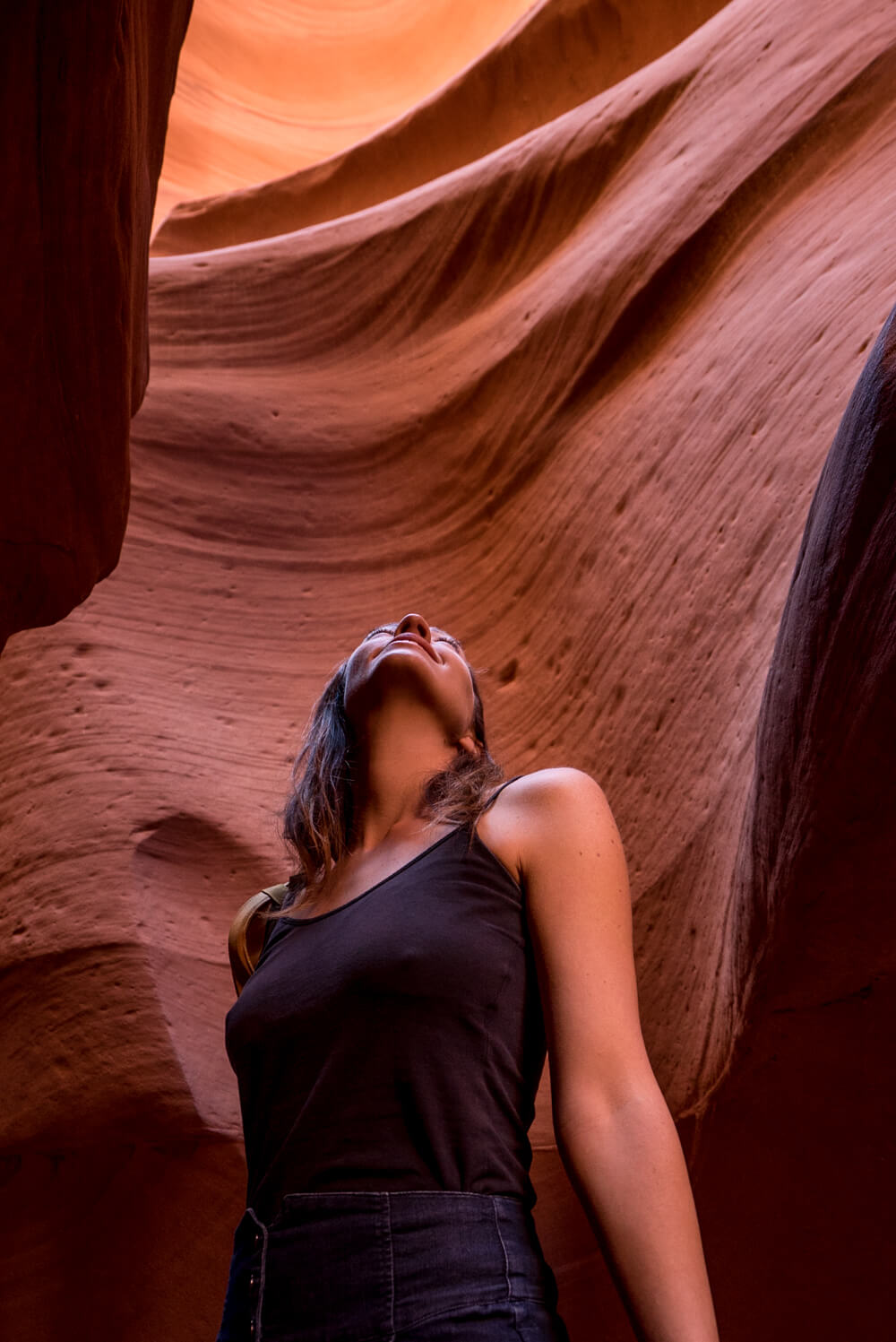 December is the off-season for the stunning Upper Antelope Canyon, making it an ideal time for a visit. As the sunlight filters through the narrow passageways, the rock formations take on lovely hues. The smaller crowds mean a more intimate experience with this natural wonder. Check out my detailed comparison of Upper vs Lower Antelope Canyon to pick the right adventure for you.
2. Take a White Pocket Tour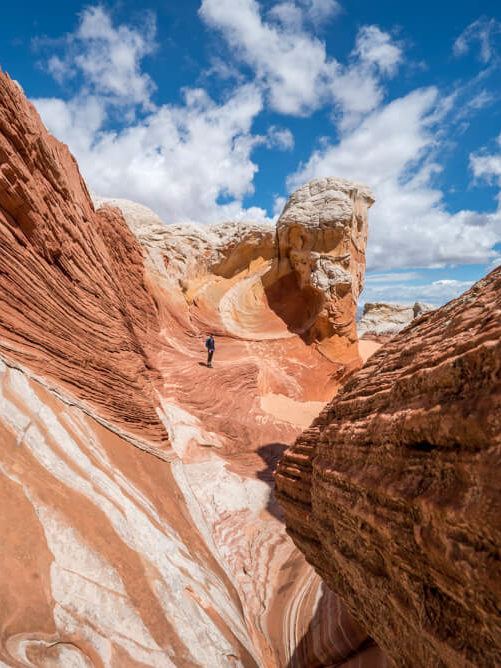 If you're looking to escape the crowds, consider a surreal journey to White Pocket. Located in the Vermilion Cliffs National Monument, its swirling rock formations and vibrant colors are otherworldly. December's cooler temperatures make a stop here even more enjoyable. After all, exploring this natural wonder entails walking around in full sun — not a great pick for a summertime visit!
3. Hike to Havasu Falls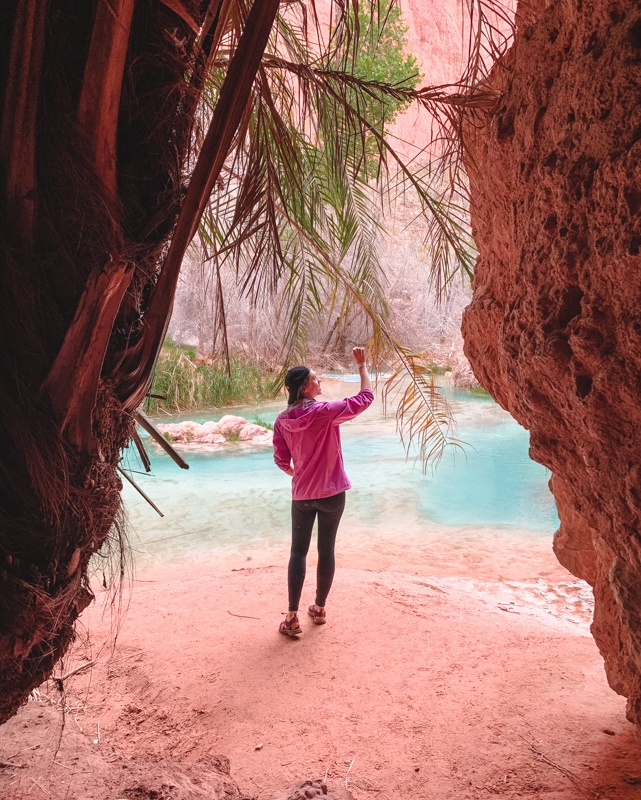 The chilly December weather makes the challenging hike to Havasu Falls a bit easier. Experience the awe-inspiring turquoise waters, which form a stark contrast against the surrounding red rocks. (Before you go, be sure to check out my full guide on the Havasu Falls hike.) Keep in mind that it will be far too chilly to swim at Havasu Falls this time of year…unless plunging into the cold waters miles away from civilization is your thing. You do you!
4. Stargaze in Sedona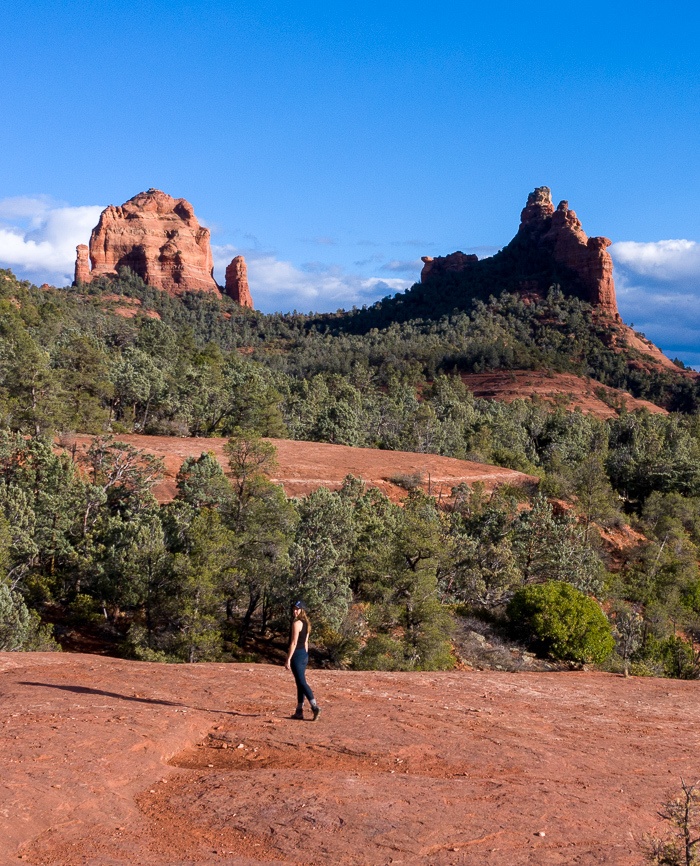 With its clear December skies, Sedona offers some of the best stargazing opportunities. It's a designated Dark Sky City, meaning minimal light pollution interferes with the celestial display. Bundle up, though, as the desert night can get quite chilly!
If you've read my Sedona guide, you know I'm obsessed with this Southwestern treasure. I have a shortlist of my dream stays there, too!
5. Ride the Grand Canyon Railway's Polar Express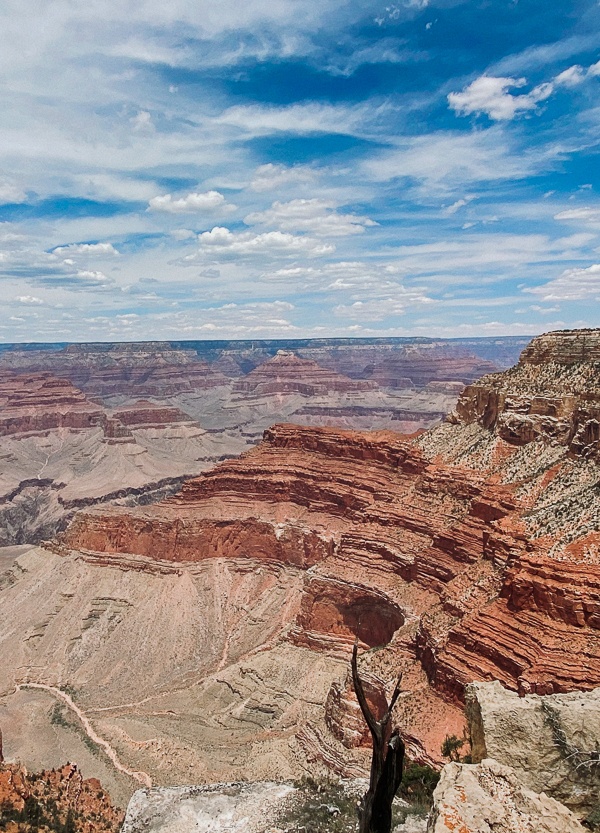 For a delightful family experience, hop aboard the Grand Canyon Railway's Polar Express in Williams, Arizona. The train journey takes you through the snow-clad wilderness of Northern Arizona to the "North Pole." Enjoy hot cocoa, cookies, and a reading of the classic Polar Express book. This is one of the best things to do in Arizona in December with little ones!
6. Explore the Desert Botanical Garden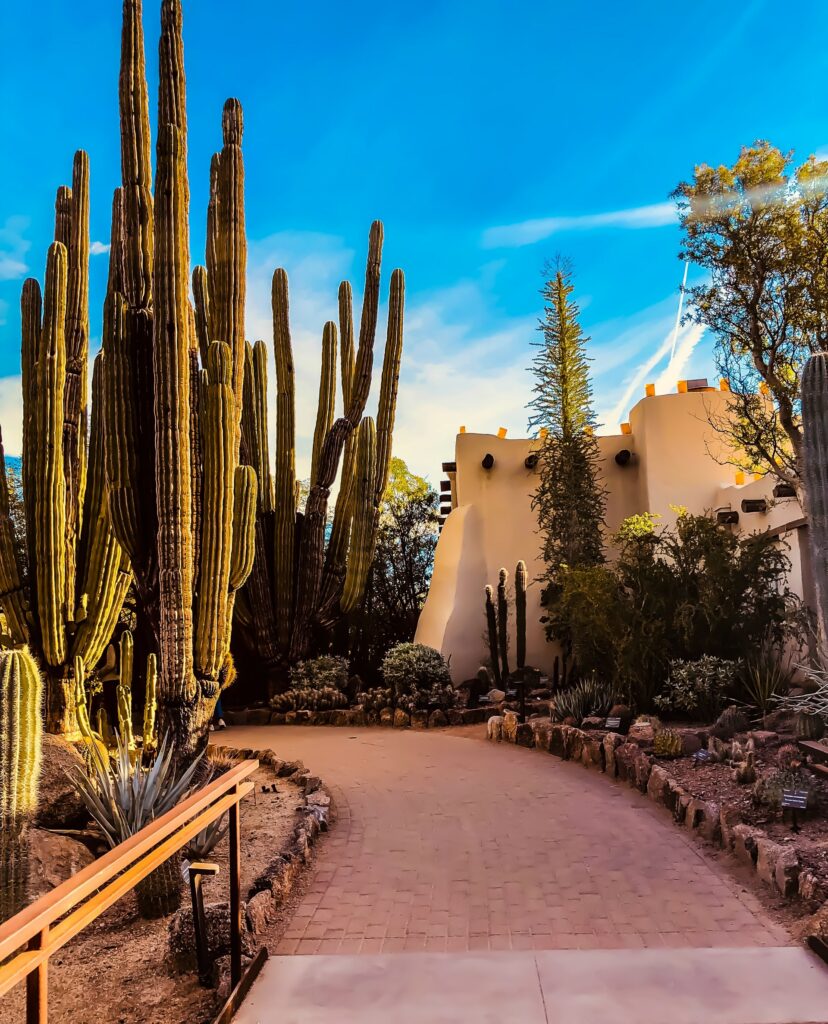 Phoenix's Desert Botanical Garden is a haven of southwestern flora. December is a beautiful month to explore the garden, as it is adorned with thousands of luminaria bags and twinkling lights. Wander through a fantasy land of illuminated cacti and agave plants.
There are also tons of awesome day trips that you can take from Phoenix in case you don't want to venture too far away from the city.
7. Visit the Ice Rinks in Downtown Phoenix
Embrace the holiday spirit in downtown Phoenix, where you can enjoy outdoor ice skating. Although Arizona isn't known for its icy winters, these seasonal rinks offer a cool contrast to the desert landscape. CityScape is a crowd favorite because it's the largest in the area!
8. Ski or Snowboard in Flagstaff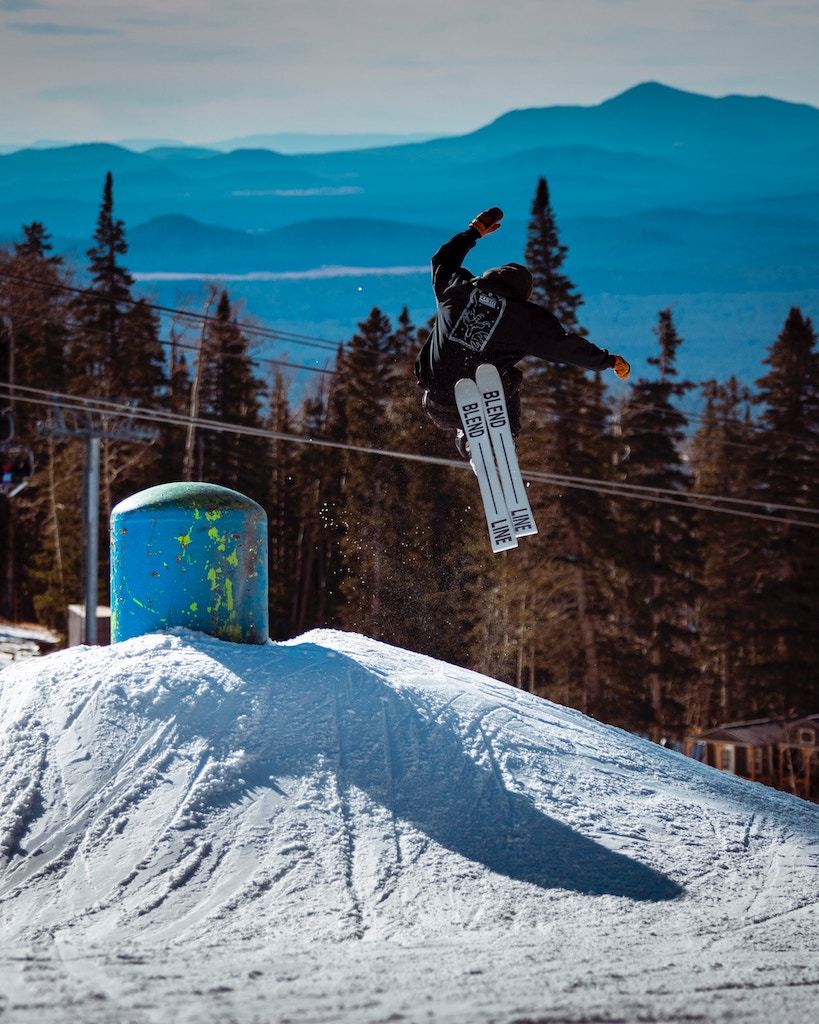 December in Flagstaff means snow — and plenty of it. Head to the Arizona Snowbowl to ski or snowboard on a mountain with a view. On a clear day, you can see the Grand Canyon from the summit!
9. Take a Hot Air Balloon Ride in Scottsdale
There's something extra special about floating over the Arizona desert in a hot air balloon, especially when the landscape is tinged with the soft colors of winter. A December-morning ride offers a fresh perspective on Scottsdale's iconic red-rock formations and is an absolute must-do this time of year.
10. Explore the Petrified Forest National Park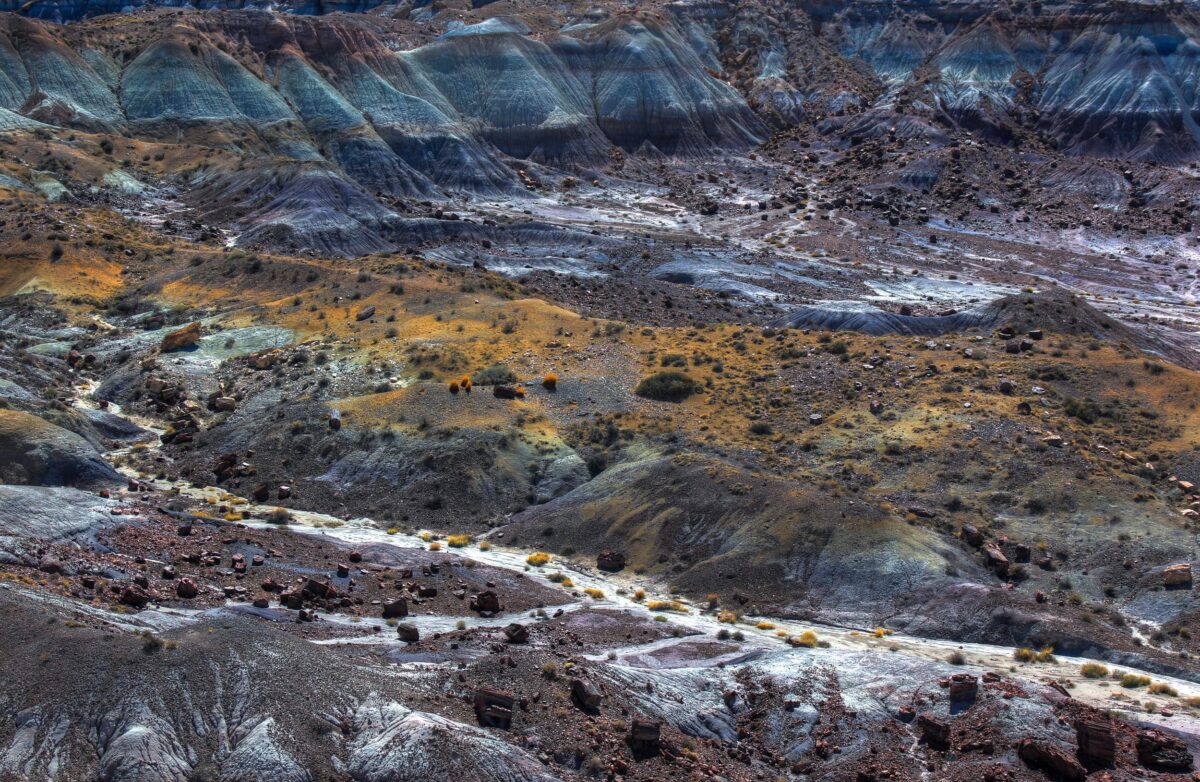 This lesser-known national park is incredibly intriguing, especially in December, when you can have the park practically to yourself. Admire the colorful petrified logs that are scattered across the land, a unique sight not to be missed when seeking the best things to do in Arizona in December.
The Petrified Forest National Park is located within the Painted Desert, one of the most incredible places to visit in Arizona. It's especially wonderful in the winter, as the night sky is the most brilliant this time of year. Go see it for yourself!
11. Take a Jeep Tour of the Red Rocks
Want to explore Arizona's iconic red rocks but have limited time? A jeep tour is the perfect solution. This offers an exhilarating way to get up close and personal with Arizona's scenic landscapes, making it one of the best things to do there in December.
12. Journey through Kartchner Caverns
Kartchner Caverns State Park is an underground paradise for nature lovers. These living caves offer a glimpse into an otherworldly realm of stunning mineral formations. Plus, it's an International Dark Sky Park and regularly hosts star parties, which are particularly exciting in December, because the skies are extra clear.
***
Whether you're looking for an adrenaline rush, a chill end-of-year vacation, or a family-friendly adventure, Arizona in December is a great pick. The best part? Many of these activities come with the added benefit of fewer crowds and cooler temperatures, so you can fully embrace all that the state has to offer.
Where will you start your AZ itinerary?