10+ Questions About e-RUPI Answered: How It Works, Partner Banks, Benefits and More
हिंदी में पढ़ें
After the launch of UPI lite, PM Modi and RBI have announced India's new digital payment solution – e-rupee, which is a prepaid e-voucher. This will be issued to provide benefits from the government and other authorities to beneficiaries without any hassle and in a leakproof manner. In this article, we have answered the questions about this new Indian digital payment solution, such as how it will work and how to use it. Read on to know more!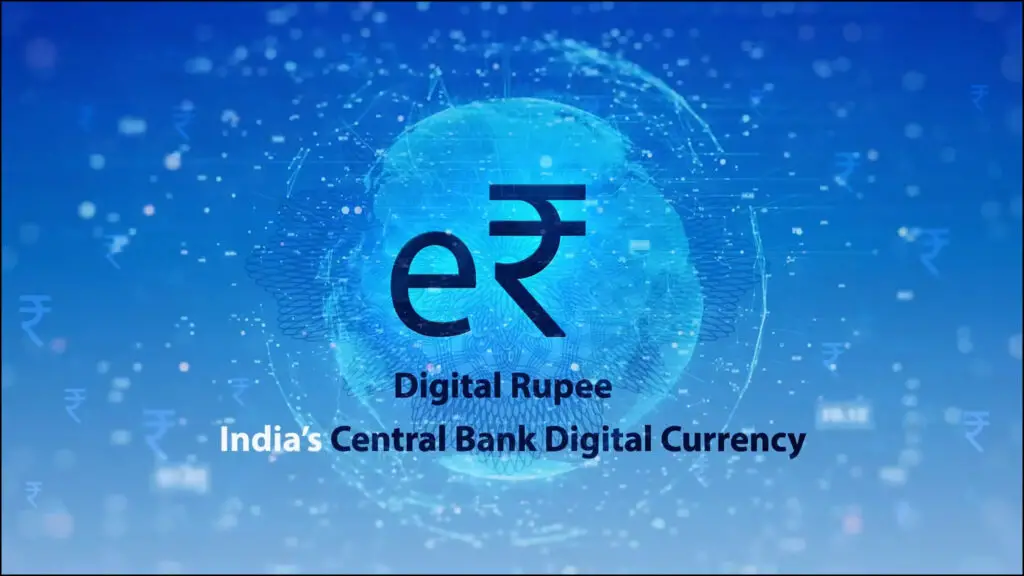 Everything to know about e-RUPI
If you've just heard about this e-voucher system and wondering what exactly it is and how can it be issued or redeemed, you are at the right place. Read everything about the new digital payment initiative "e- rupee".
What is the e-Rupee or e-RUPI?
e-Rupee is a prepaid e-voucher that can be redeemed without any card, app, or net banking. It is launched by the National Payments Corporation of India (NPCI) in partnership with the Department of Financial Services, the National Health Authority, the Ministry of Health and Family Welfare (MoHFW), and the leading banks in India.
It is a QR-code-based, or SMS string-based e-voucher that will be delivered to the phone of the beneficiary. The beneficiaries can then redeem the voucher at the merchants who accept e-rupee by scanning the QR code they've received on their phones or using the code they've received in the SMS.
e-rupee vouchers can be redeemed without a debit or credit card, digital payments app, or net banking access. Some hospitals and banks will soon start accepting this voucher.
What is the need for e-rupee?
e-rupee will have better success rates than any other form of transaction and is also secure. The current UPI system has a failure rate of 1.2% or 1.3% which is a big problem considering the number of daily transactions number. The digital rupee will reduce settlement risks and incidences of failed transactions.
Which banks can issue e-rupee?
Currently, 11 banks can issue e-rupee and among which 6 banks can acquire or accept the voucher. The issuer banks are Axis Bank, Bank of Baroda, Canara Bank, HDFC Bank, ICICI Bank, Indusind Bank, Indian Bank, Kotak Bank, PNB, SBI, and UBI.
However, only Axis Bank, HDFC Bank, ICICI Bank, Bank of Baroda, PNB, and SBI can acquire e-RUPI vouchers which means these banks will accept e-rupee.
What is the maximum value of an e-RUPI voucher?
The maximum limit of each e-RUPI or e-Rupee can not exceed the set limit of INR 10,000 unless another limit is defined by the regulator.
How will e-rupee work?
e-rupee is basically a banknote in digital form, you can call them NFTs in other words. This works just like an NFT where you buy digital art with real money and then save it in your wallet. In the same way, you can buy these digital currency notes of a particular value and then redeem them for the same amount of money you paid for them.
You will be able to use the e-rupee vouchers to do peer-to-peer or peer-to-merchant transactions. This can be transferred using the QR code only.
Do I need a Bank Account to use the e-Rupee?
Yes, a bank account is required to get an e-rupee or to do transactions with anyone. The central bank will keep a track of these issued tokens in their balance sheet. Every token or e-rupee has a serial number just like physical banknotes. It will be issued in similar denominations as the physical fiat money.
Where can I use e-rupee vouchers?
As per the Indian Government, the e-rupee is designed to deliver leak-proof welfare schemes to the target beneficiaries. It can be used for schemes like Mother and Child Welfare, TB eradication programs, Ayushman Bharat Pradhan Mantri Jan Arogya Yojana, fertilizer subsidies, etc. The government also says that the private corporate sector can also leverage these e-vouchers for the welfare of their employees.
How Safe is the e-rupee?
e-rupee is very safe as it doesn't disclose the beneficiary's personal information during a transaction. The transaction is fast, secure, and reliable at the same time because the voucher issued already has the required amount.
How to Install and Setup the e-Rupee on your smartphone?
As the e-rupee is in its beta testing stage, only ICICI bank has an app to issue the e-rupee. The process is very simple and you can easily try it yourself on your smartphone. Check out our complete guide about setting up the e-rupee wallet.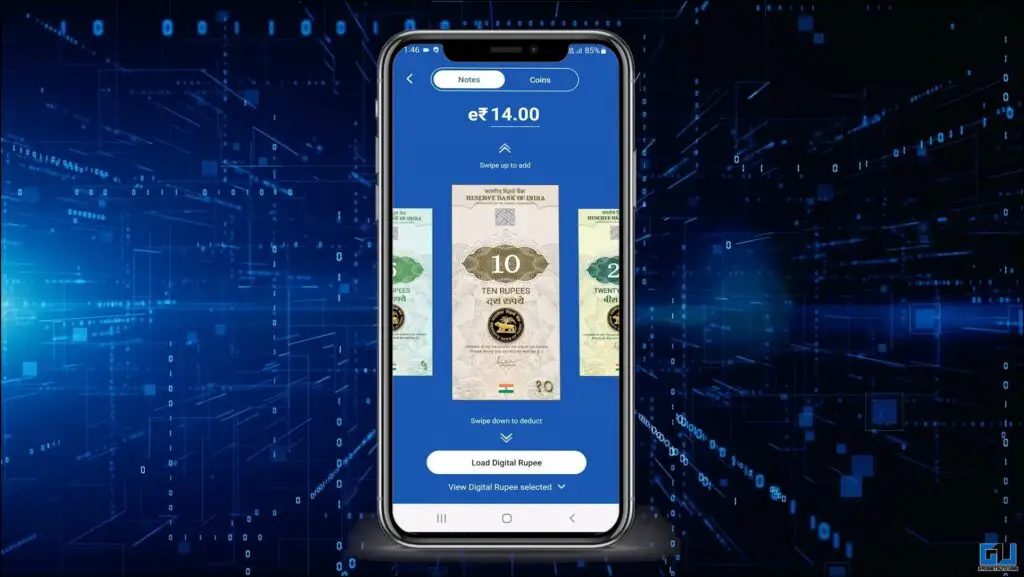 What are the benefits of e-rupee?
Primarily meant to deliver welfare scheme money to the needy without any physical contact. The following are some benefits of this digital voucher:
The beneficiaries will be able to redeem the voucher without a card, mobile app, or net banking access.
Moreover, since it is pre-paid voucher, it will ensure timely payment to the beneficiary without involving any intermediary.
The service provider will be paid only after the coupon is successfully redeemed by the beneficiary.
It cannot be misused to buy something else.
Why I am not able to use e Rupee in my city?
e-Rupee is in a pilot phase right now and works only in these selected cities. The list will cover more cities in the future.
Mumbai (Initial Phase)
New Delhi (Initial Phase)
Bengaluru (Initial Phase)
Bhubaneswar (Initial Phase)
Ahmedabad
Gangtok
Guwahati
Hyderabad
Indore
Kochi
Lucknow
Patna
and Shimla
Wrapping Up
This was all about e-rupee and how it will work in the coming days. If you still have any queries related to this new digital payment, you can ask us in the comments below. For more updates, please stay tuned!
Also, Read:
You can also follow us for instant tech news at Google News or for tips and tricks, smartphones & gadgets reviews, join GadgetsToUse Telegram Group or for the latest review videos subscribe GadgetsToUse Youtube Channel.