10 Qualifications You Need to Be a Proofreader in 2023
If you're interested in becoming a digital nomad, making good money online while lazing on a beach by the Mediterranean, or camping on the soaring Canadian Rockies, I recommend that you try proofreading online. Before you start, however, you'll need to consider the qualifications to be a proofreader.
With so much written content being released in today's digital world, proofreading is in demand. And luckily, this job can be worked from anywhere.
I began freelance proofreading when I started living abroad in Japan, and the extra cash allowed me to backpack around the entire country; from exploring Tokyo to trekking around Iriomote Island. Proofreading is also one of my favorite online jobs; it's so much fun to read a wide variety of written work, from student sociology essays to media news articles and neuroscience research papers.
But, if you're interested in proofreading online, you'll first have to consider the many requirements to secure proofreading jobs. So, to help you out, I listed out the 10 qualifications that you need to be a freelance proofreader.
Without further ado, let's begin.
☞ SEE ALSO: How to Become a Proofreader
Qualifications to Be a Proofreader
Before we dive right in, I just want to clarify that while having these 10 qualifications to become a proofreader is highly recommended before starting your proofreading career, not all of them are required. Many of these skills can be learned or developed while working as a proofreader, and there are many proofreaders that are just as successful without some of these traits.
However, it is much harder to do well as a proofreader without these skills, so I definitely recommend working on them. With that being said, let's get started with the 10 ultimate qualifications to be a proofreader:
1. Take a Proofreading Course
First, one of the key qualifications for becoming a freelance proofreader is the completion of a proofreading course. Not only will this allow you to gain valuable insight into the fundamentals of grammar and proofreading, but you'll also be more marketable to potential clients. The right course will also expose you to the terminology, rules, and best practices for finding mistakes, spotting inconsistencies, and improving the writing of others.
One of the best proofreading courses available is the Knowadays Becoming a Proofreader course, as it comes with guaranteed work with their partner company, Proofed.
While I never personally took a course specific to proofreading, I did take a grammar and punctuation refresher prior to starting my first proofreading job, and it was instrumental in providing me with the tools, resources, and confidence to start proofreading professionally. So, I definitely recommend taking some kind of course before you start to proofread online.
2. Strong Grammar and Punctuation Skills
Next, one of the biggest requirements to be a proofreader is to have exceptional grammar and punctuation skills.
Now, I know that this point might be a little obvious to you but it must be said. Knowing the ins and outs of grammar and punctuation is essential for identifying errors in written content, such as misplaced commas, misused words, inaccurate verb tenses, incorrect pronoun usage, sentence fragments, and more. It's without a doubt one of the most crucial skills a proofreader must have.
If you're not entirely comfortable with your current English skills, you can always take a class on English grammar. Doing this helped me tremendously when I first started out; I never appreciated how many rules there are in the English language until I took a class on it!
3. Post-Secondary Experience
I want to preface this by saying that having post-secondary experience is definitely not a requirement for working as an online proofreader. However, having some sort of college degree or diploma can really help you thrive as a professional proofreader.
This doesn't have to be an English degree; any post-secondary experience can provide you with an advantage over competitors as it makes you more marketable to potential clients. It can also make you stand out for being more specialized in your proofreading niche.
For instance, while I have a bachelor's degree, it isn't in English, it's in neuroscience. And having this degree gives me a huge advantage when proofreading academic articles, research papers, grants, and theses in STEM. So, having some college experience has personally helped me gain more clients than I would have been able to otherwise.
4. Computer Experience
Having some experience, or knowledge, working with computers is key for working as an online proofreader. And don't worry, it doesn't have to be extensive; you don't need to know how to build programming or anything like that. But you'll definitely benefit from being comfortable with the basics and fundamentals.
As professional proofreaders must be able to use digital tools like PDF editors, grammar-checking programs, text-comparing software, and other applications with ease, knowing how to navigate a computer is essential. Furthermore, in order to be efficient (and therefore, make more money) as a proofreader, you'll also need fast and accurate typing skills.
My computer knowledge is pretty basic; I know how to use Microsoft Office, Adobe Acrobat, WordPress, and Google Docs. And this is enough for most proofreaders, so don't worry if your computer knowledge is somewhat limited too.
5. Familiarity with One or More Style Guides
Another essential qualification to be a proofreader is to be knowledgeable with one or more style guides, such as MLA, APA, and Chicago style. This is especially important if you're hoping to proofread student papers and academic writing.
Why is this the case? Well, a key component of proofreading involves checking the formatting of the written content, and each style guide has different formatting rules. For instance, the citations in MLA require the author's last name and page number, while the citations in APA require the author's last name and publication year.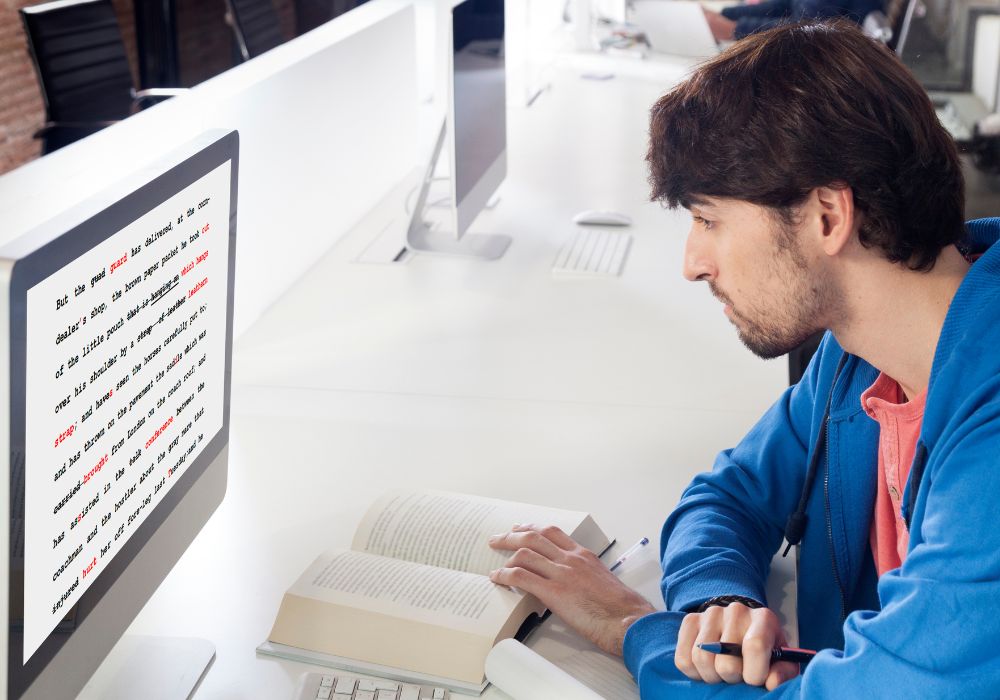 Luckily, I gained familiarity with style guides through my college degree (another reason why having some post-secondary experience can help). If you're interested in reviewing the style guides, I recommend checking out the Purdue Online Writing Lab.
6. Detail-Oriented
Possibly one of the most important qualities you need to be a proofreader is to be detail-oriented.
This is another obvious point, but it must be said regardless. As a proofreader, you need to be able to pick up on even the subtlest of errors in spelling, grammar, punctuation, and syntax. And if you're required to nit-pick a piece of writing, being meticulous is essential.
I find that the best way to hone this skill is to start reading through an article several times and pay close attention to the use of language, grammar, punctuation, and more. I sometimes get sidetracked by how interesting the written content is (and occasionally, how boring), so re-reading the writing multiple times is definitely necessary. With enough practice and dedication, you'll become more adept at spotting mistakes and inconsistencies in written content.
7. Self-Disciplined and Great with Deadlines
Next, two of the most critical skills that you'll need to have in order to be successful as a freelance proofreader are self-discipline and meeting deadlines.
Meeting deadlines early and promptly shows clients that you're a professional and trustworthy proofreader. This makes it more likely that the clients will return to you again and again, and they'll also be more likely to recommend your services to other potential clients.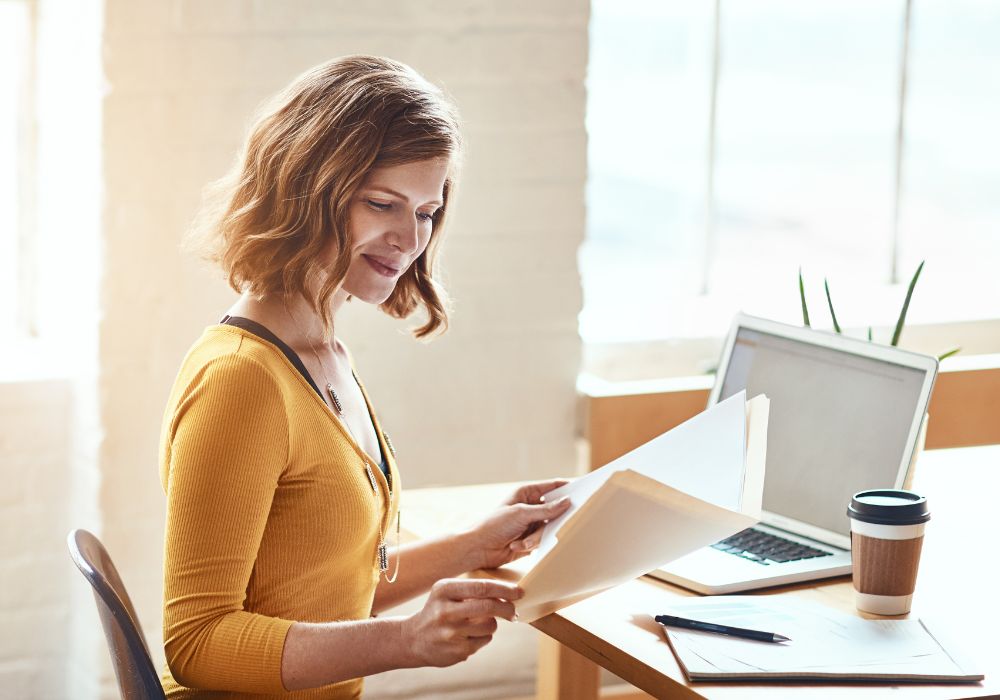 If you're worried that you may not be self-disciplined enough to be a proofreader, don't fret; there are many ways for you to stay on top of things. One of the biggest hacks that I use is to give myself an earlier deadline than the one provided. That way, I can ensure that I meet my deadlines on time, and often even before expected.
Overall, as a proofreader, you must be able to stay organized and on top of your projects. So, build good habits to ensure that you always remain reliable and consistent in your work.
8. Time Management Skills
If you're still wondering what qualifications you need to be a proofreader, one of the most crucial skills that you'll need is time management skills.
This is similar to being self-disciplined, but it does differ in some ways. Yes, you need time management skills in order to meet your deadlines, but excelling at time management also involves being organized, prioritizing the most important or most arduous tasks, setting goals, and creating a schedule.
For instance, when I'm planning to spend a whole day proofreading, I set short-term goals for how much of the written content I want to get through by (for example) 12 o'clock. I also like to focus on one task at a time; for instance, I'll start by focusing on proofreading the formatting and citations, then I'll check to see if they use the Oxford comma or not, etc.
9. Capable of Working Independently
Being able to work independently is an essential qualification for becoming a freelance proofreader.
Proofreading is a job with little to no collaboration. This is one of the greatest cons to proofreading; it can sometimes get isolating. While there are ways to mitigate these feelings of seclusion (such as using co-working spaces or bonding with your roommates at a hostel), working independently without co-workers or supervisors requires a lot of self-motivation and organization skills.
Additionally, you must be capable of efficiently perfecting a piece of writing without much (if any) help or guidance from others. This kind of self-reliance requires the development of good habits such as setting realistic goals and learning to manage distractions.
I found that these skills came with time, but trust me, it always helps to have them before you become an online proofreader and begin taking on your first jobs.
10. Stellar Communication Skills
Last but not least, one of the most vital qualifications to become a proofreader is having stellar communication skills.
As a proofreader, you will often need to communicate with clients, editors, and others in order to ensure that your work (and the final product) is perfect and meets the client's expectations. So, having strong communication skills will allow you to effectively explain any changes that you made and answer any questions that the clients might have.
Being a strong communicator is also important for you to ask any pertinent questions to your clients, inform them of any issues that may come up, and keep them updated on your progress (especially if it's a large job).
Overall, this helps build a sense of trust and rapport between you and your clientele, which makes them more likely to request your proofreading services again in the future.
Qualifications for Proofreaders: FAQs
Here are some answers to commonly asked questions about the required qualifications of a proofreader:
What qualifications do you need to be a proofreader?
While you don't need any official certifications or degrees to become a professional proofreader, having some college experience can help. Additional traits and skills that a proofreader needs are an aptitude in the English language, familiarity with one or more style guides, time management skills, and strong attention to detail.
Do I need a certification to be a proofreader?
No, you don't need any certification to be a proofreader. You're not even required to have a degree! All you really need is a strong grasp of the English language.
What skills do I need to be a proofreader?
Some skills that are required to be a successful online proofreader include being detail-oriented, self-disciplined, and organized, and having exceptional communication, time management, and English skills.
Can I be a proofreader without any experience?
Yes, you can definitely be a proofreader without any experience. While it can take some time to build a steady client base, as long as you're patient and have a strong resume, you'll be thriving as a digital nomad in no time. You can also expedite the process by taking a proofreading course.
How much do proofreaders make?
Online proofreaders can make around $25 to $45 USD per hour, depending on their speed, experience level, and specialty. However, as a beginner proofreader with low experience, you can expect to make $12 to $15 USD per hour.
In Conclusion
I hope this article helped you determine whether or not you have the skills and traits necessary to work as an online freelance proofreader.
And remember, you don't necessarily need all of these qualifications to become a successful proofreader; many of these skills can be learned. From taking a proofreading or grammar course, becoming acquainted with a computer, reviewing the style guides, or working on your time management skills, I believe that anyone can become a professional proofreader if they put in the work and effort required.
So, open up your laptops and polish up your resumes, it's time to start your proofreading career.
Like This Article? Pin it!